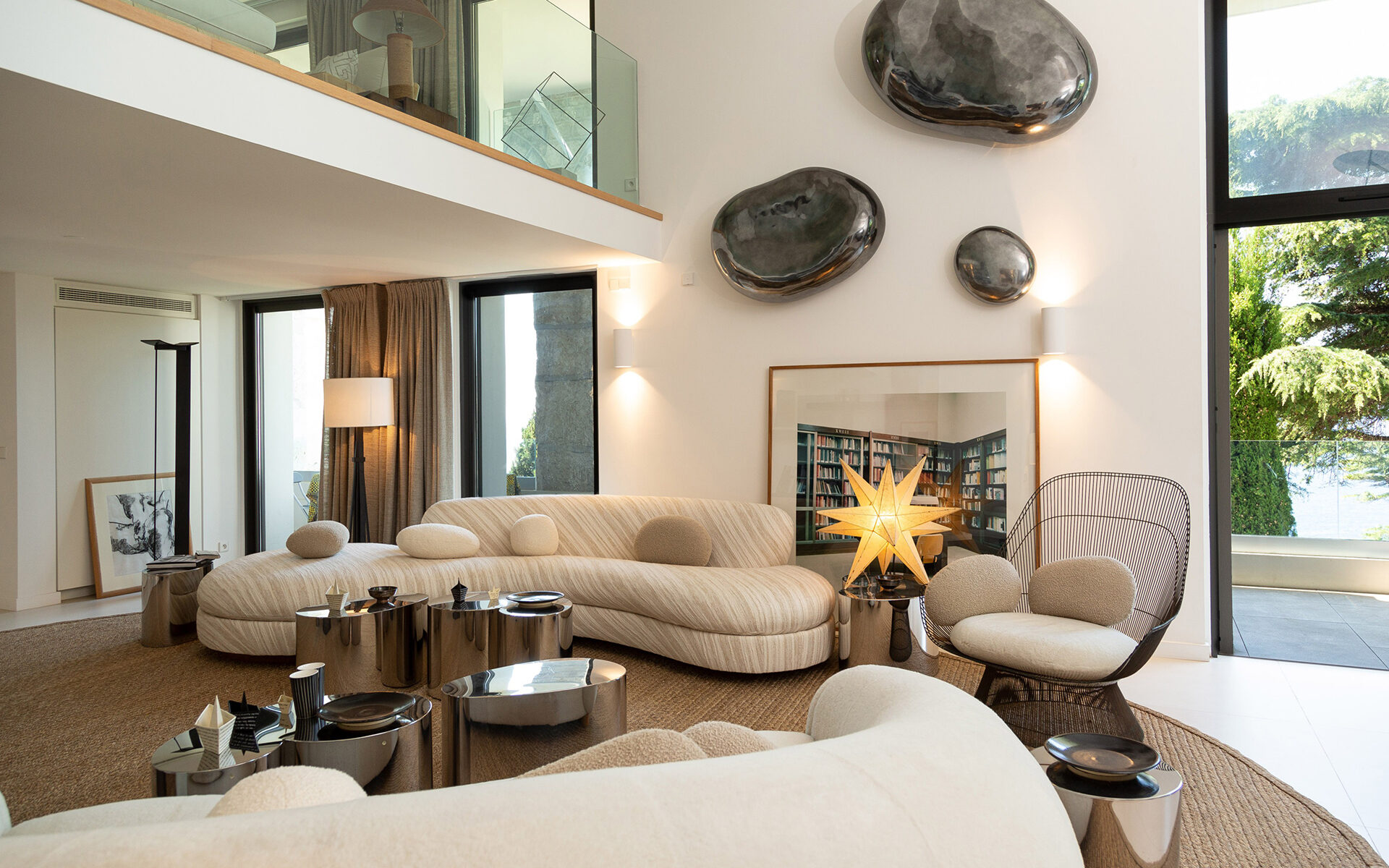 Sotheby's to Auction the Fashionable Art and Design Collection of François and Betty Catroux
The sale on February 24 will include pieces by Ettore Sottsass, Josef Albers, Xavier Veilhan, and Ron Arad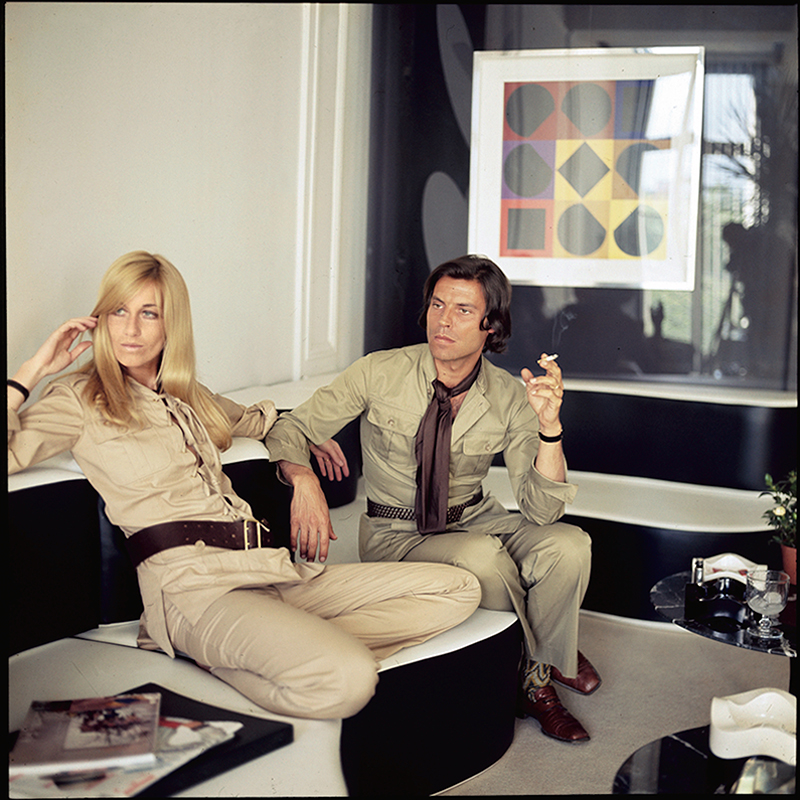 Long before there was Gisele Bündchen and Tom Brady, Iman and David Bowie, or Paulina Porizkova and Ric Ocasek, there was Betty and François Catroux. A dashing couple, the model—a longtime friend and collaborator of Yves Saint Laurent and face of his label—and internationally recognized decorator were the "It" Couple of Paris in the 1970s and their artfully composed apartment overlooking the Seine indicative of his refined taste.
On February 24, Sotheby's is hosting a live auction of the couple's collection from a previously unseen residence in the French Riviera. "There is in this apartment a real aesthetic discourse of François Catroux," says Florent Jeanniard, co-worldwide head of design and vice-president Sotheby's France. "He brought together here objects, furniture, photos, and paintings he loved."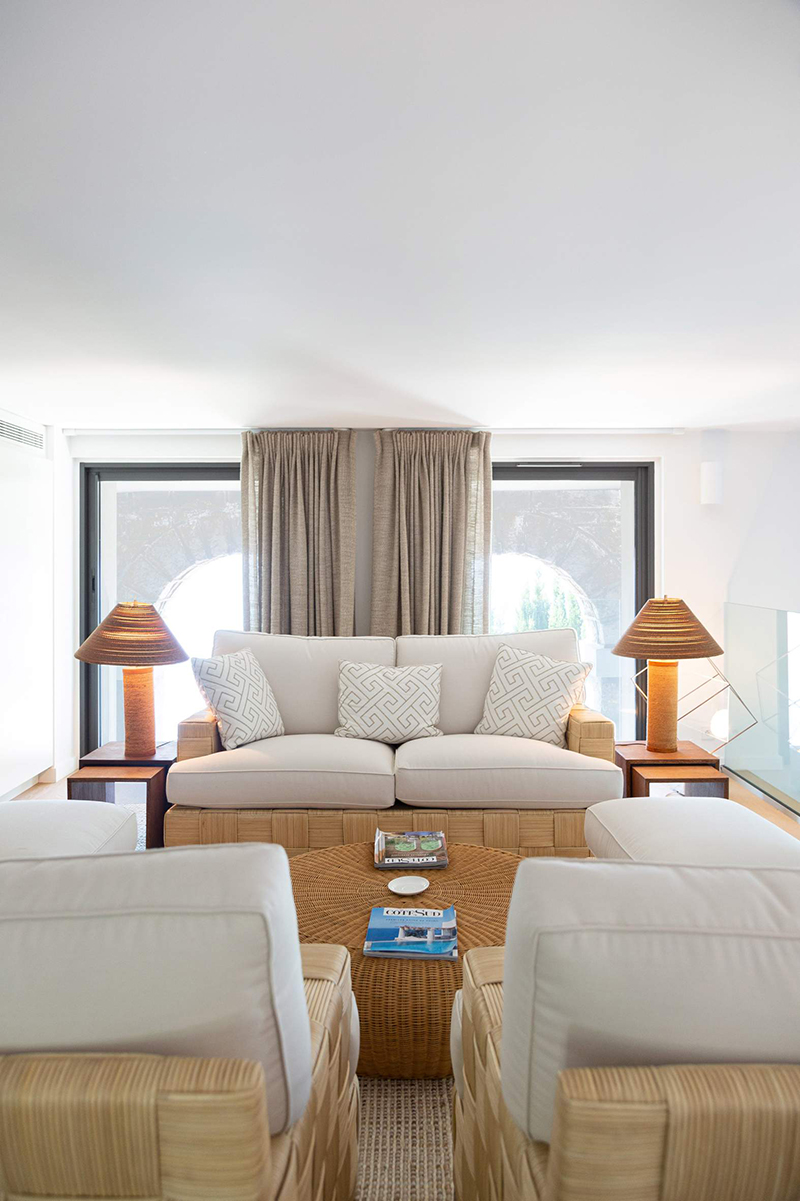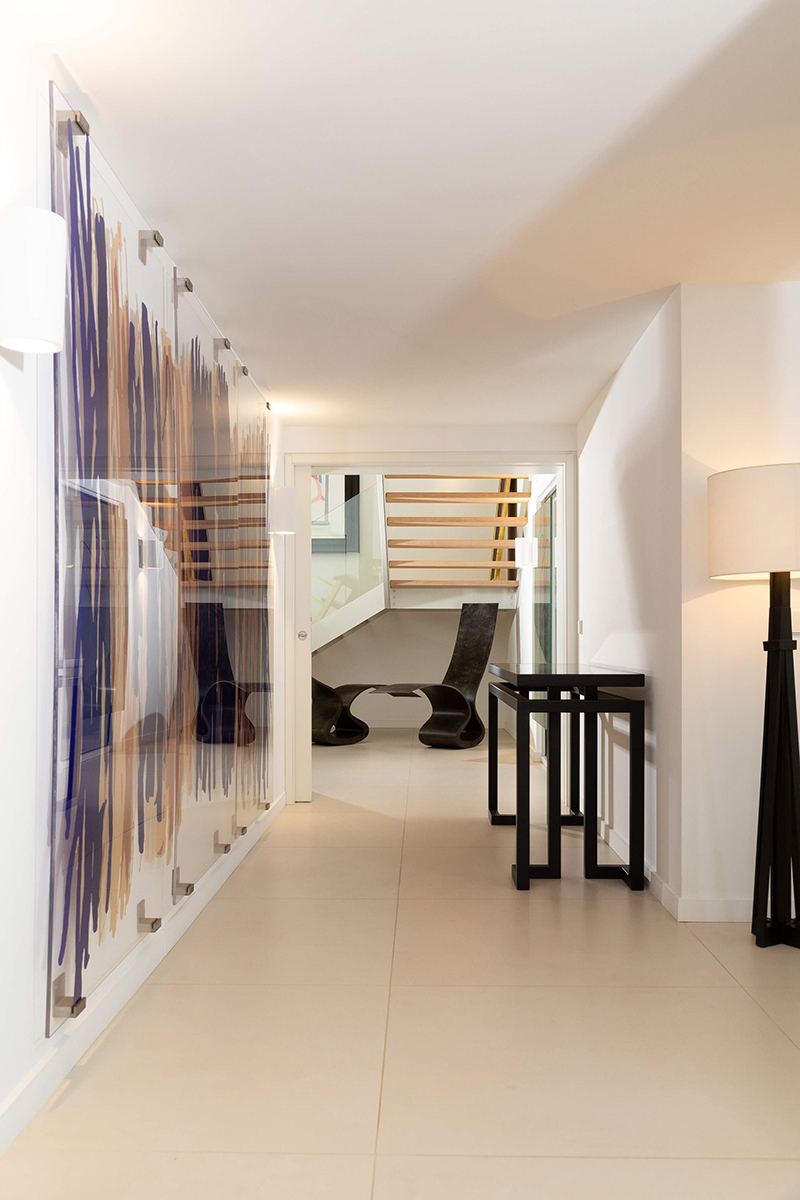 While the Catrouxs primary Paris residence and weekend retreat in Provence's Luberon region were photographed and presented in design publications, the couple's third home in Nice's famed Palais Maeterlinck, a reimagined Mediterranean villa overlooking the sea, had previously never been shown.
"I don't know if François Catroux wanted to publish the interior of this private apartment or not, but what is certain is that he finished it just before he fell ill," Jeanniard tells Galerie. "It's an honor to be able to show his latest work here for first time."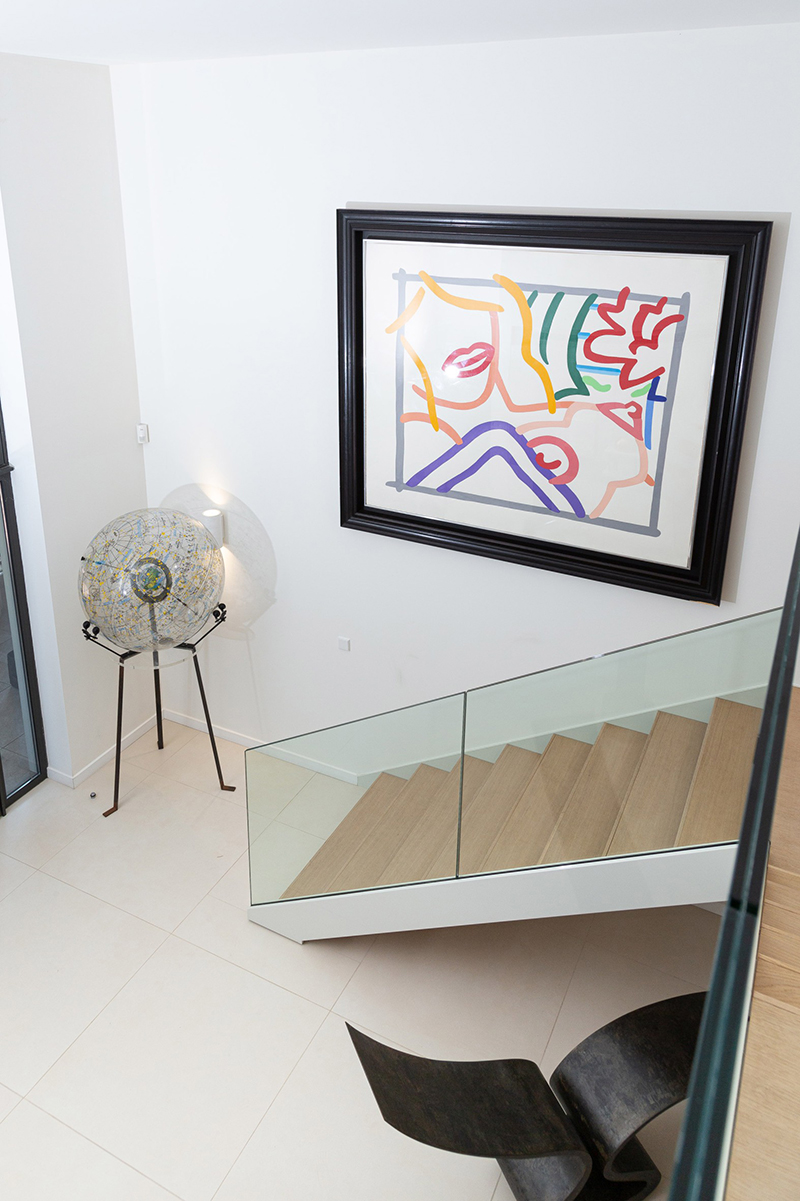 The decorator to such notable style setters as Baroness Marie-Hélène de Rothschild, Diane von Furstenberg, and Princess Marie-Chantal of Greece, among many others, François passed away in November of 2020. At Palais Maeterlinck, he combined pieces of his own design with art and furniture by notable names like Ettore Sottsass, Josef Albers, Xavier Veilhan, and Ron Arad. Amongst the most exciting discoveries, states Jeanniard, are "his objects and furniture from the 70s that he was able to integrate perfectly into the very contemporary and white space—the consoles, coffee table and dining table which date from the '70s are very modern."
"Palais Maeterlinck was full of dreams for him, one of his most airy and optimistic and modern projects," says David Netto, who wrote a comprehensive volume about François. "I think it represents how François got younger as he got older. He never stopped evolving as a designer, and even if certain items belong to certain times—like, say, Postmodernism—the role these objects would have in the new compositions he dreamed up for them would always blow your mind. Have you ever seen a Vladimir Kagan sofa look better than with that linear fabric he used on the bias? No."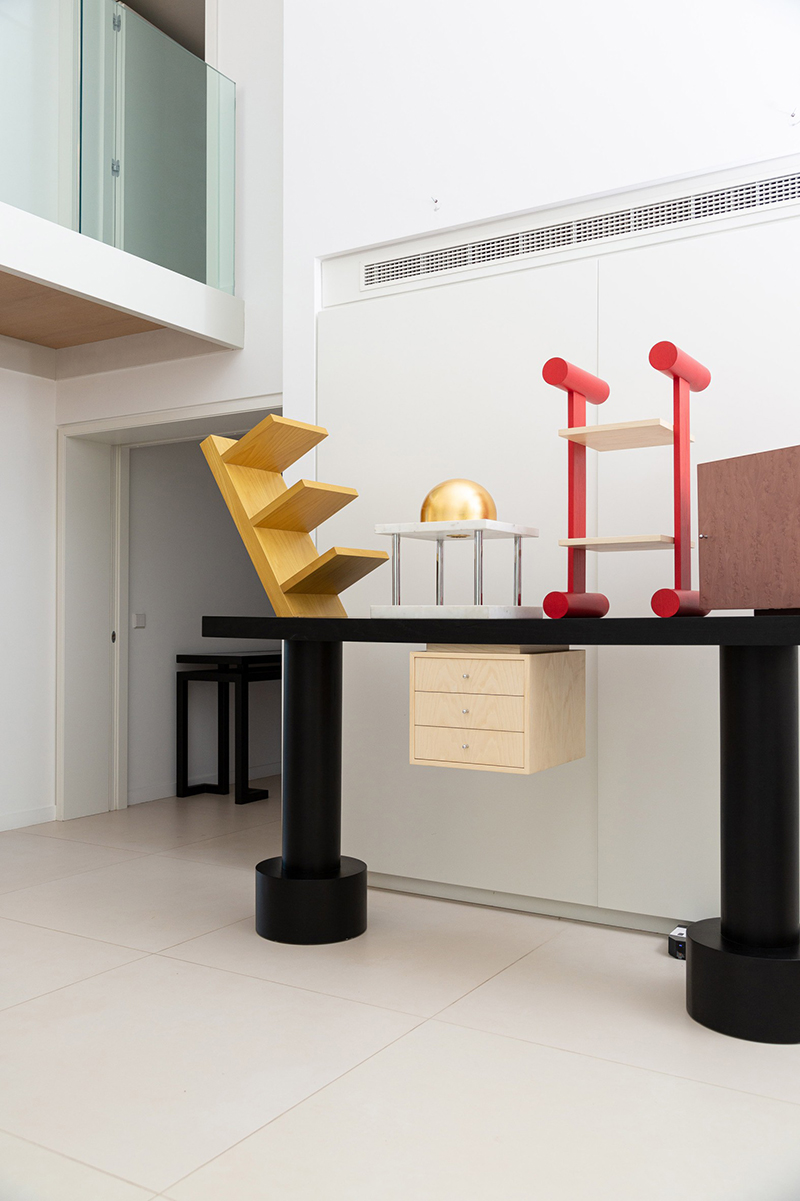 The space also delicately blended eras and regions, with an 18th-century Chinese screen and contemporary lamp by Ingo Maurer sharing space with works by Victor Vasarely and that seating by Vladimir Kagan. "Indeed, François Catroux always mixed styles, works from different periods," says Jeanniard. "He is one of the pioneers who mixed antique and contemporary works. You just have to see the press coverage in the '70s and '80s magazines to notice it. For me, he was not only decorating, he was creating 'living' pieces, rooms that also told stories."
"For someone who was always all about the future, François loved to keep things," Netto tells Galerie. "However, he reused beloved objects in new ways, putting them into new juxtapositions. Like the Atlas given to him by Hélène Rochas—it started as a very classical object and ended up on a gleaming steel table by Ron Arad. He collected based on the story he wanted to tell in relation to the architecture or region of a specific project. It's in the sale, and someone is going to be very lucky if they get to take that home."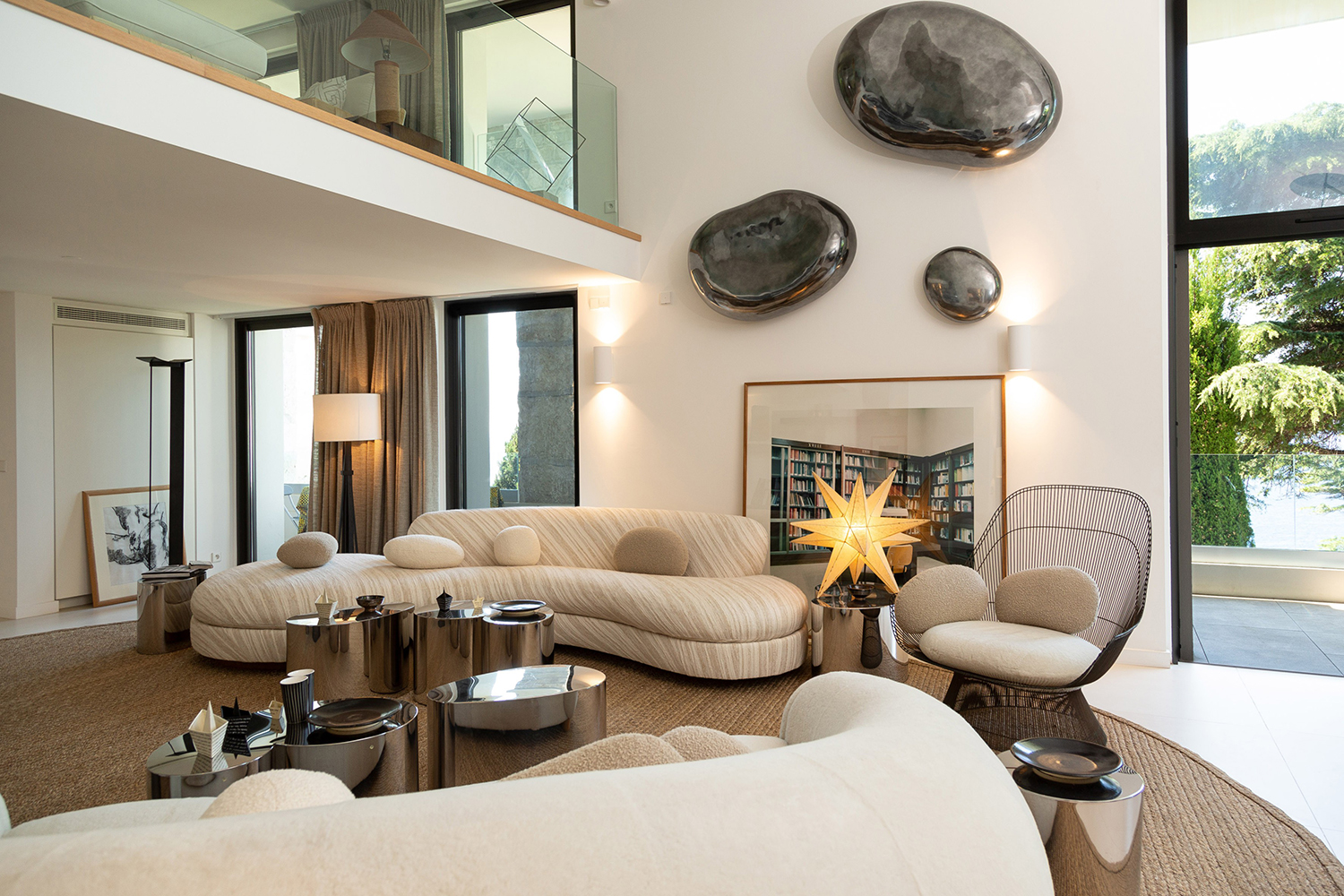 Still uncompromisingly chic in her later years, Betty gives full credit to her husband and Saint Laurent for her sartorial style and remarkable living spaces. "I was lucky, she told me, to have Yves Saint Laurent as a friend who dressed me and to have François Catroux, my husband, who decorated our houses—two geniuses, two passionate men, what do you want me to do," says Jeanniard, who spoke with Betty in organizing the upcoming live auction, entitled "François and Betty Catroux: A Mediterranean Setting." "But I think François also appreciated Betty's validation. They were a couple—even if he was decorating, she had to say whether she liked it or not and I know she really liked her husband's eye and taste."
"François could add to the story of the most famous and familiar things, and probably make them better," adds Netto. "What he always did was find a way to make them new again."
Next Post