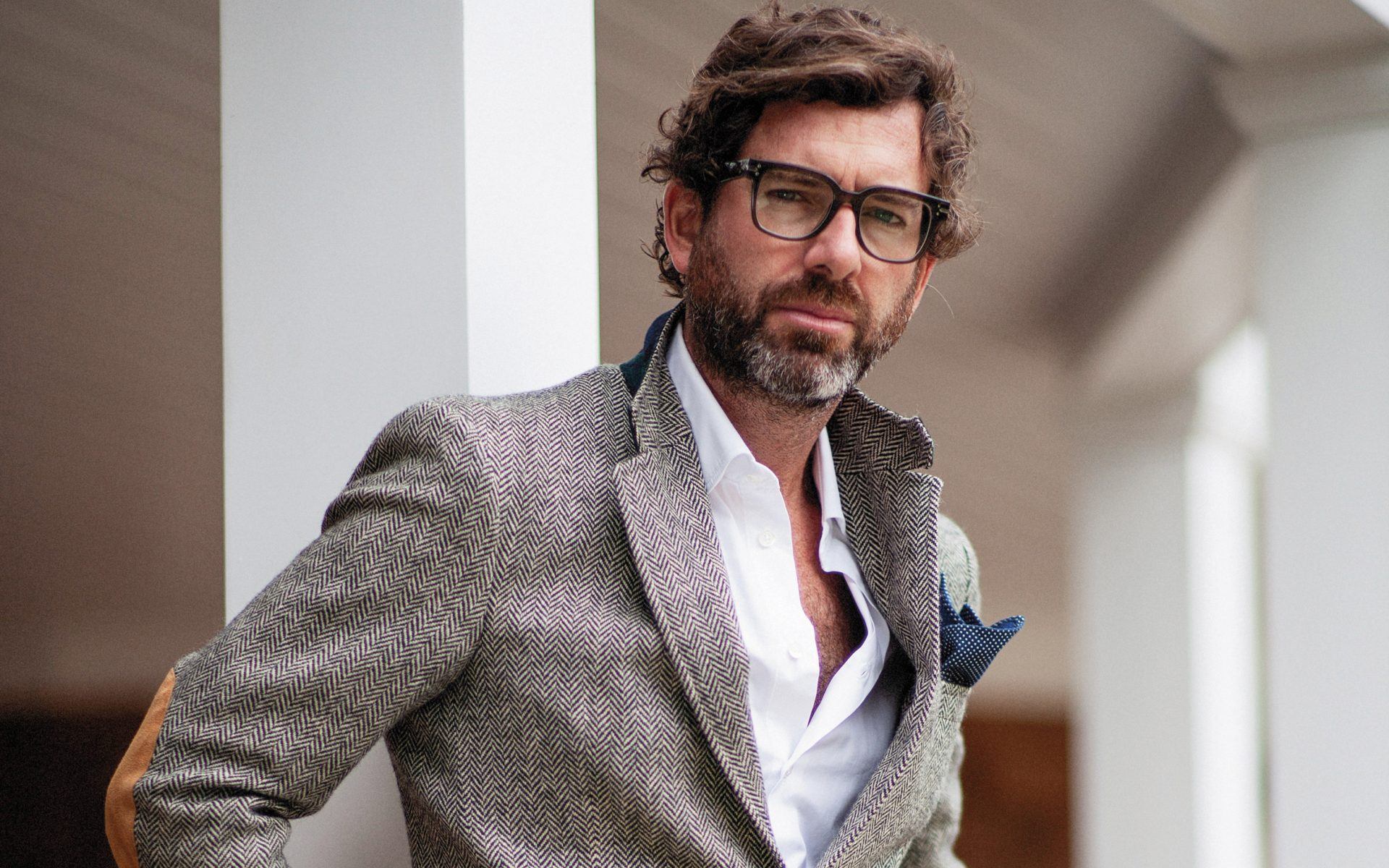 David Netto Curates the Perfect Room Based on a Sol LeWitt Masterpiece
The designer's 'artful home' idea draws on the painting's color palette, then mixes in classical and contemporary furnishings
For interior designer David Netto, it's about getting into character and telling a story—and tell a story he always does, with savoir faire, finesse, and quite often a surprise ending. His ease of style may come across as breezy choices that magically fall into place, but each one is carefully considered and the result of an astute study of interiors.
"My choice of this Sol LeWitt can't be overintellectualized—I just like blue and yellow together," says Netto. "Industrial Brutalism offsets the prettiness of the painting, then I added a Cubist rug but mixed with more classical pieces, calling to mind how Bunny Mellon would hang contemporary art in her traditional interiors."
Irregular Form (1998) by Sol LeWitt.
Hamilton lantern by the Urban Electric Co.; urbanelectric.com.
Forward Slant chair by Donald Judd; judd.furniture.
Cubist rug by Miles Redd for Patterson Flynn Martin; pattersonflynnmartin.com.
Magic Cube clock; store.moma.org.
Arch Window mirror by Bower Studios; bower-studios.com.
Recommended: Sara Story Designs a Fantasy Room Based on Work by Neo Rauch
Untitled 2018 19 lamp by Netto Nocon; davidnettodesign.com.
Industrial bookstand with leather inserts by RT Facts; rtfacts.com.
Rectangular rush basket by Mecox; mecox.com. 
Falcon bar by Jane Hallworth; blackmancruz.com.
A version of this article first appeared in print in our 2019 Summer issue in the section The Artful Home: Living Masterpiece. Subscribe to the magazine.
Next Post