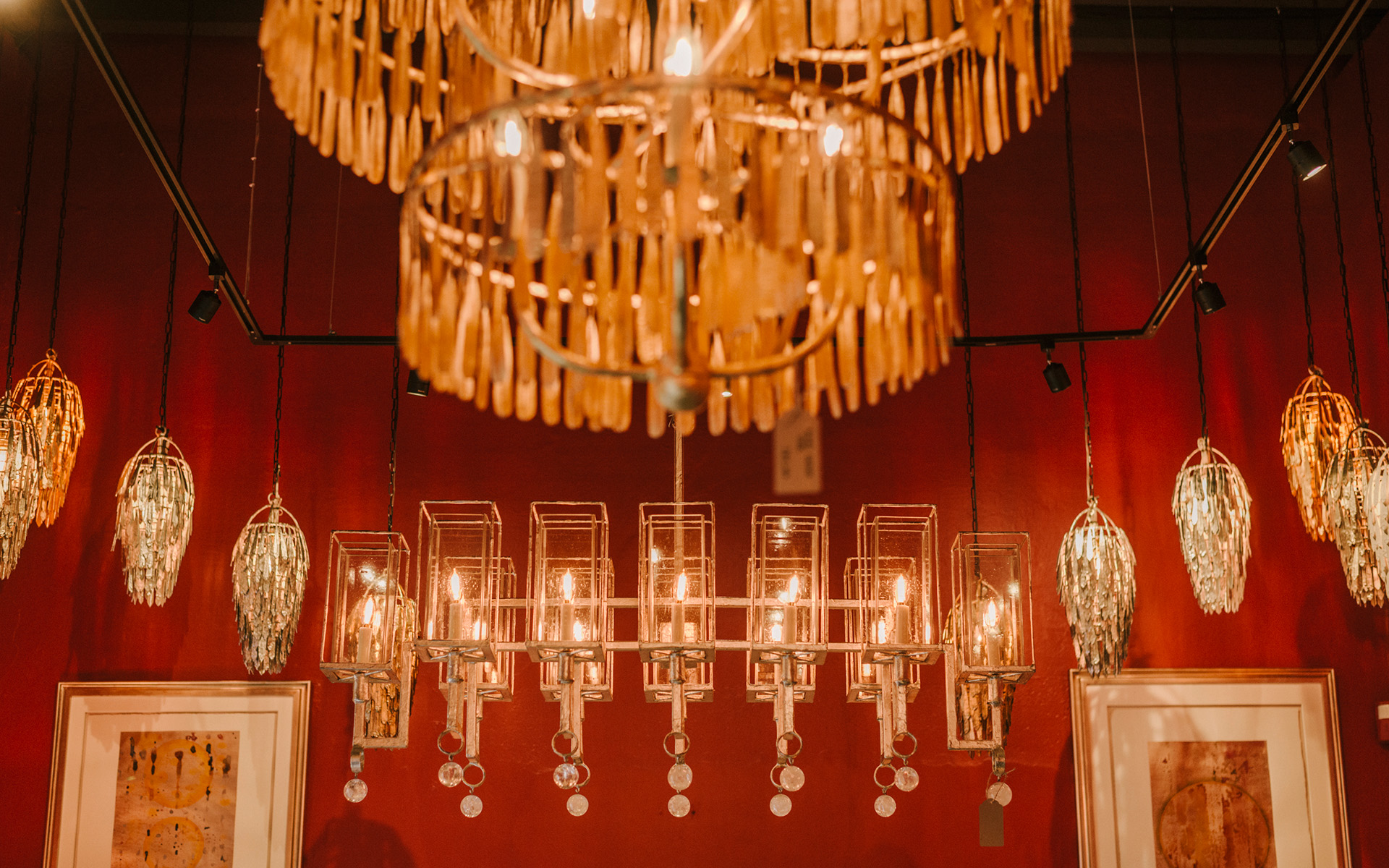 Go Inside Fisher Weisman's Glamorous New Showroom in San Miguel de Allende
Located in the colonial-era Mexican city where much of its artisan lighting designs are made, the intoxicating space also features art, furniture, and Andrew Fisher's line of sterling flatware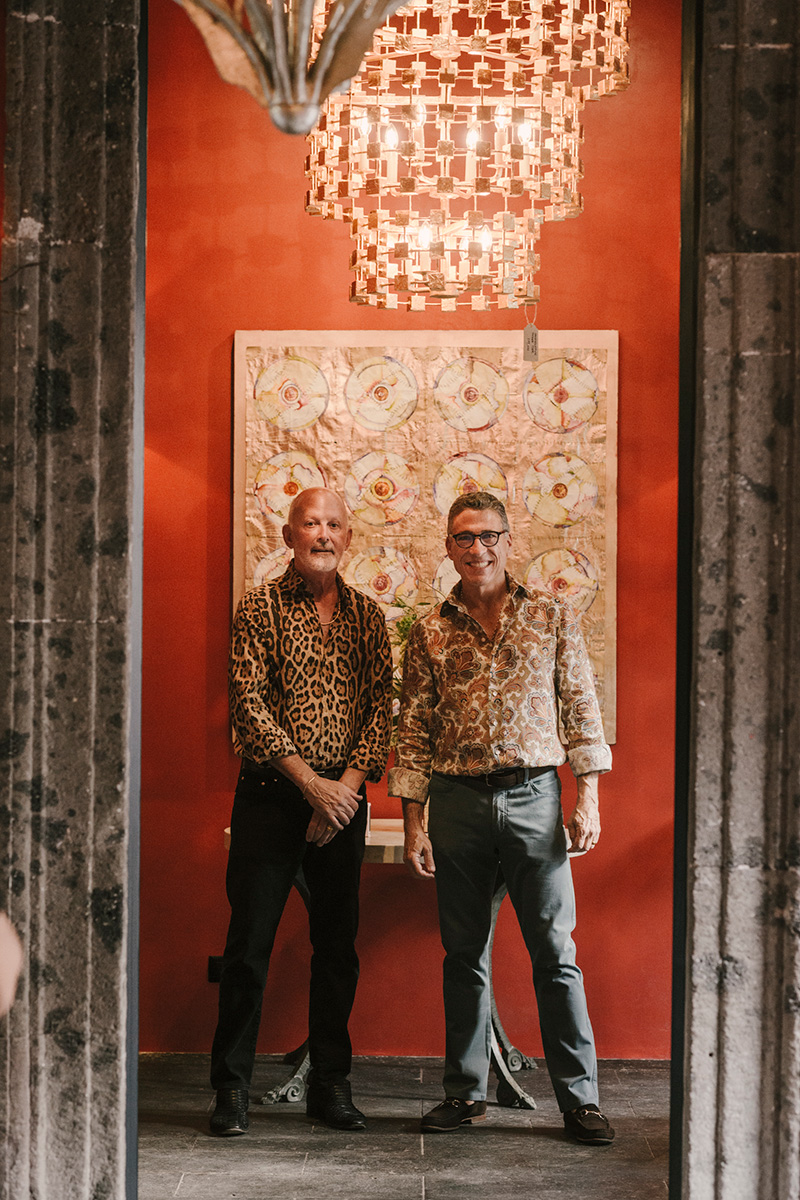 For more than ten years, Fisher Weisman principals Andrew Fisher and Jeffry Weisman displayed their dazzling lighting pieces in shops and restaurants in San Miguel de Allende, Mexico, where the collection is predominantly made. But the business (and life) partners—who also own a spectacular residence in the colonial-era city—had never had a storefront all their own. That all changed when a showroom in the heart of the city's historic center, located in a building that the duo renovated four years earlier, became available.
Repainted a fiery Venetian red to complement the architecture that makes the city a UNESCO World Heritage site, the space hosts Fisher Weisman lighting and furniture as well as art, jewelry, and a new collection of sterling flatware by Fisher. "San Miguel de Allende has long been a revered center of craft," says Weisman. "The iconic pieces from Fisher Weisman Collection are inspired by Andrew's studio artwork and incorporate indigenous woods, sisal rope, and papier mâche with craft traditions such as gilding, painting, and hand-cast bronze. This is next generation creativity fueled by the artistry of a cadre of gifted artisans and an energetic creative team."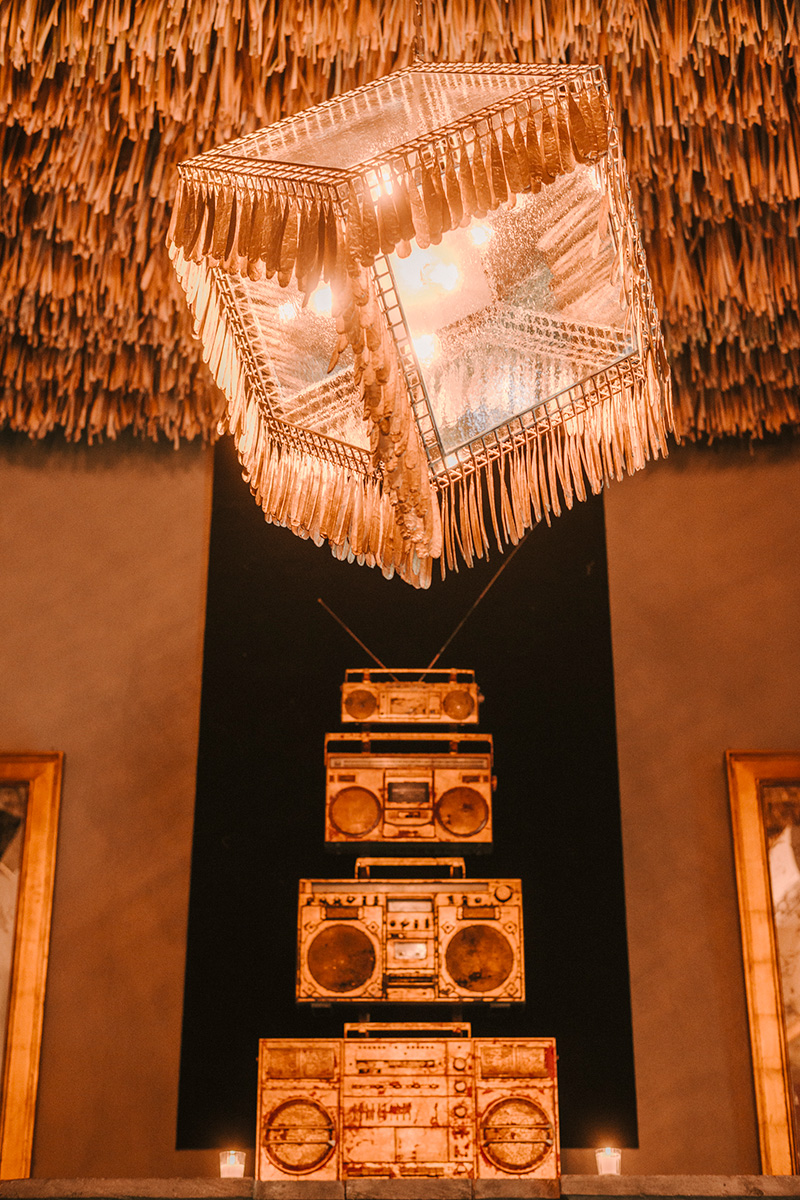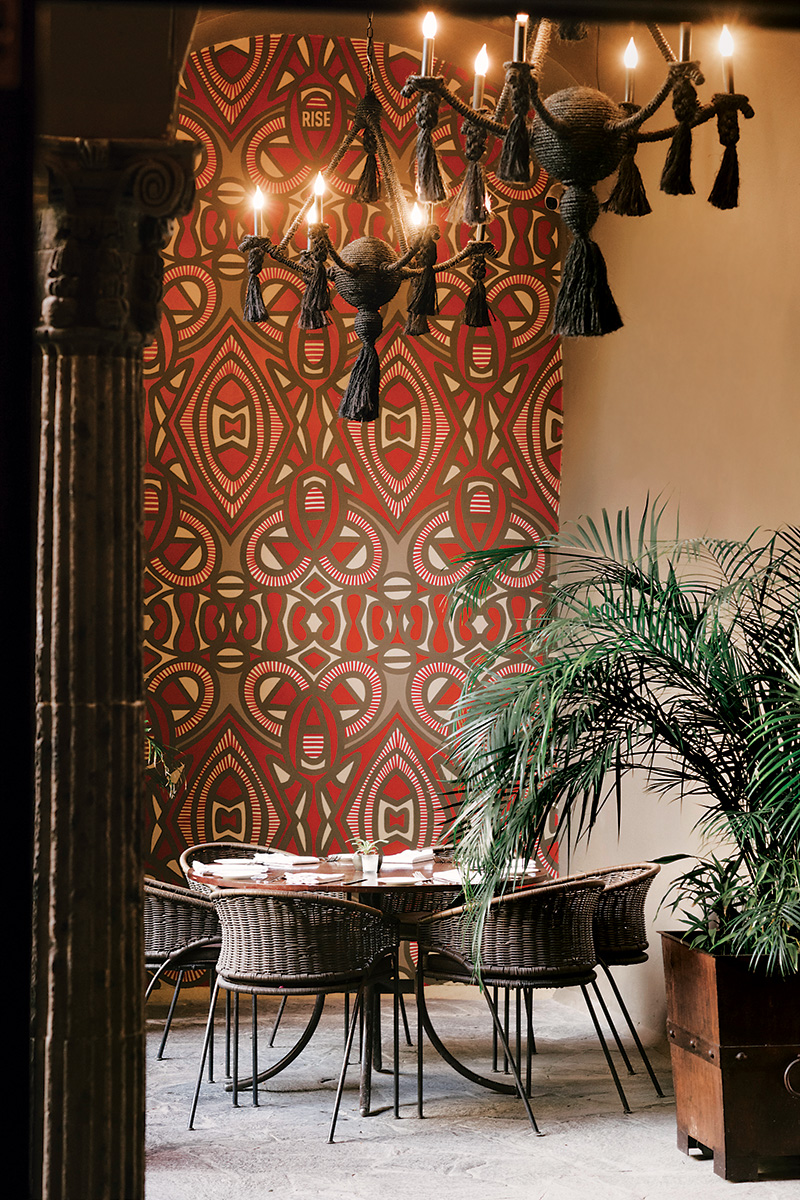 Inside the showroom, visitors can see the company's new three-tier Constellation, which is exclusive to the San Miguel de Allende space, alongside Fisher Weisman furniture, shell-encrusted lamps, and original artwork by Fisher. Additionally, the shop offers a collection of jewelry by Fisher as well as the designer's debut line of sculpted sterling flatware, which can only be viewed in this location. "It's this incredible fantasy where he found leaves and flowers, dipped them in wax, and then sculpted them into forks, knives, and spoons," details Weisman of the dreamy array of utensils.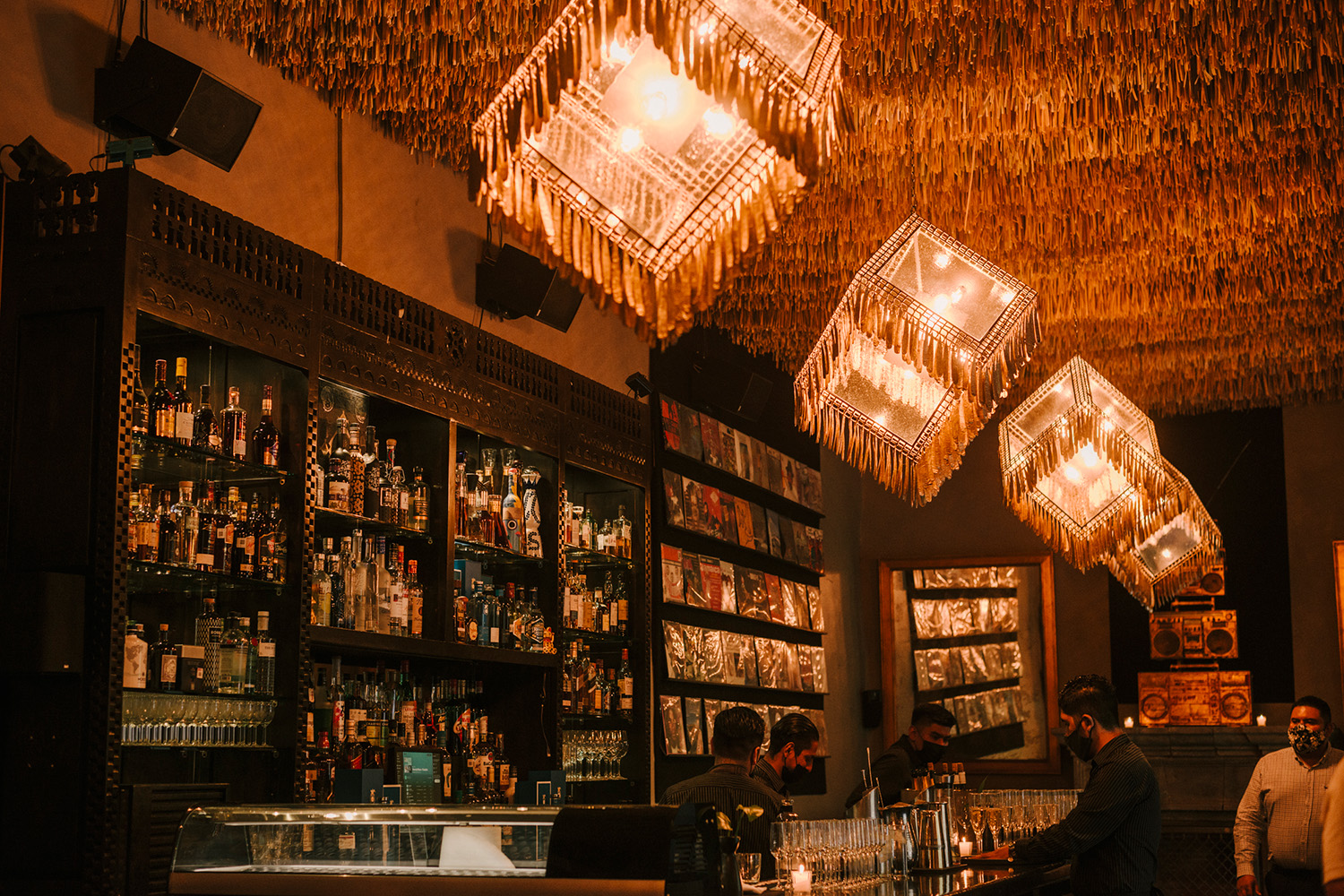 Giving Fisher Weisman additional real estate to present their sculptural chandeliers, the space is connect to The Restaurant, a popular dining destination helmed by chef Donnie Masterton, who cut his teeth in David Bouley's kitchen at Montrachet in New York. Inside the vibrant eatery, Fisher Weisman fixtures surmount warm wood tables and the expansive bar. "The fact that we have so many other fixtures in the restaurant in the same building, our staff can say, this is the rope chandelier in natural but you know walk with me 20 feet and you'll see it in black," notes Weisman. "[It gives us] an expanded display by virtue of the fact that we have made so many pieces for the restaurant in the same building."
Additionally, the studio is home to fragrance company Boy Smells's first outpost in Mexico. "It's fun for the first time to get to create a background and say, this is how we see the showroom today," says Weisman. "We're really excited to see how it evolves."
A version of this article first appeared in print in our 2022 Fall Issue under the headline "Light and Lively." Subscribe to the magazine.
Next Post