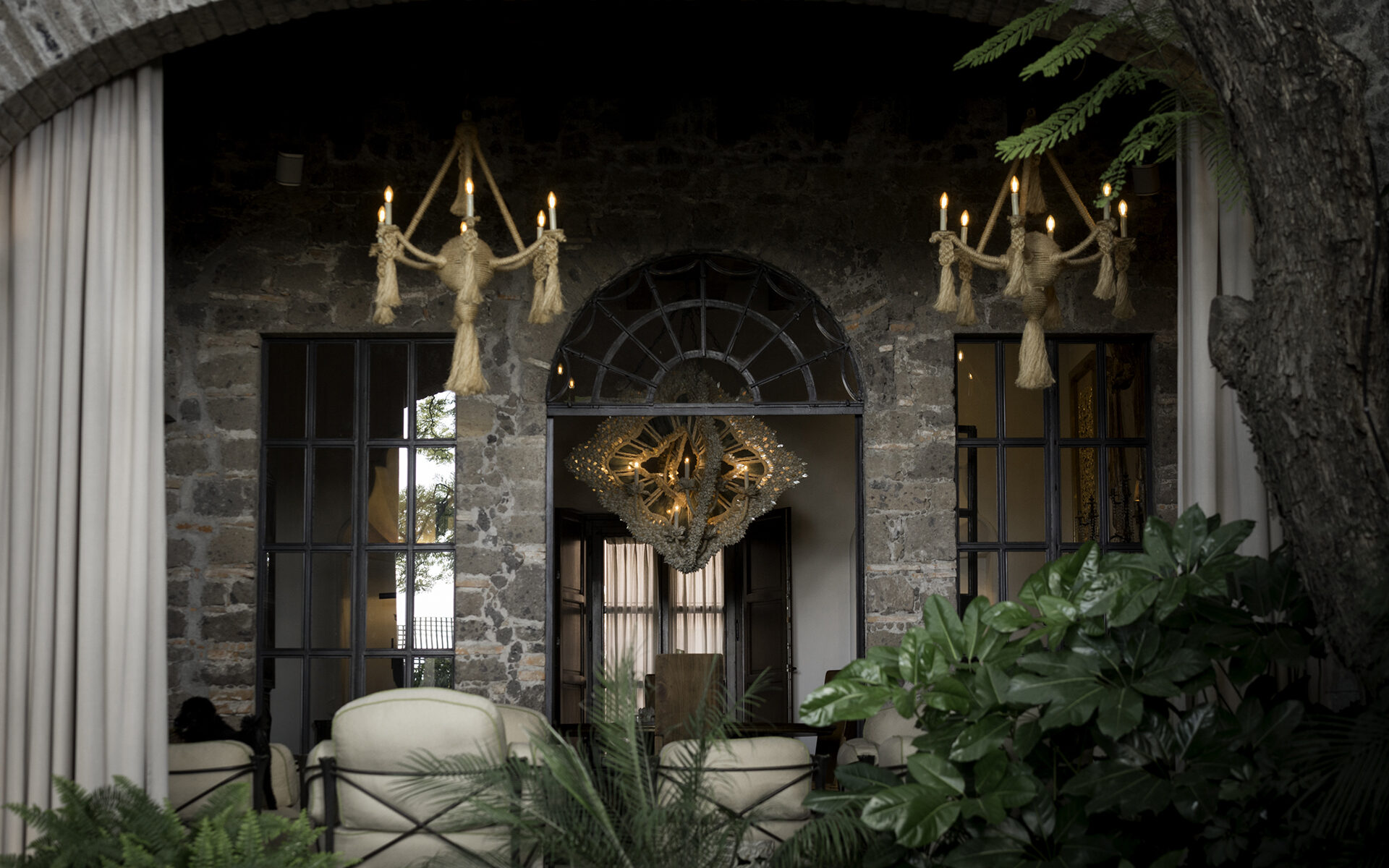 Fisher Weisman's Dynamic New Design Set to Debut at Deco Off
The lighting and furniture designers will debut the Vendôme chandelier alongside several other updated styles inside de Gournay's stunning Paris showroom
After making their Deco Off debut during the 2020 fair in Paris, Fisher Weisman founders Andrew Fisher and Jeffry Weisman were looking to make a more lasting impression at this year's iteration. "We were thrilled with what a great show it was," says Weisman, who that year installed the brand's striking collection of lighting fixtures alongside textiles by Michelle Nussbaumer for Clarence House and other decorative goods in a pop-up space curated by Beth Dempsey of Images & Details Inc. "It was a great way to get our feet wet at Deco Off, but we decided that for the next show we would like to have a little bit more visibility, so for us, that meant not being in a temporary space but being somewhere that has its own traffic."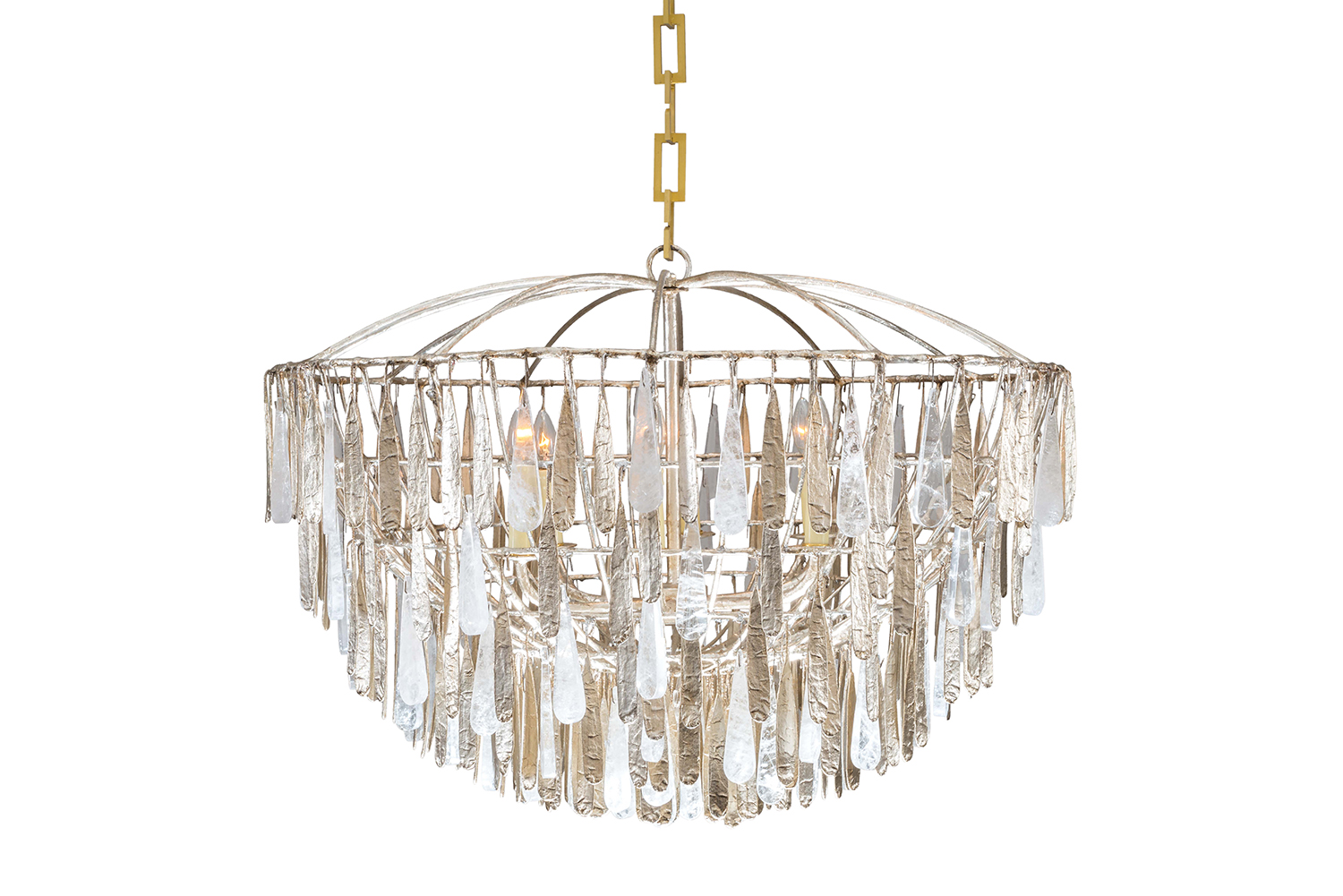 After developing a relationship with de Gournay through the couple's interior design practice, Weisman is collaborating with the luxury wallpaper atelier to present several Fisher Weisman lighting pieces during Deco Off, taking place in Paris March 23–27. Installed in de Gournay's Rue Des Saints-Pères showroom will be a pair of Fisher Weisman Cairo sconces with rock crystal, the Midas classic chandelier, and a custom new design, Vendôme, which is making its global debut during the fair.
"We used a combination of six different metallic finishes and rock crystal to complement the wallpaper that surrounds the chandelier," Weisman tells Galerie of Vendôme, which will be available for sale immediately following its debut. Additionally, all the Fisher Weisman pieces will remain on view at de Gournay throughout the year. "It's not just something beautiful that we made with them in mind, but being able to tie in the rock crystal, which relates to their antique collection of chandeliers, also is unique."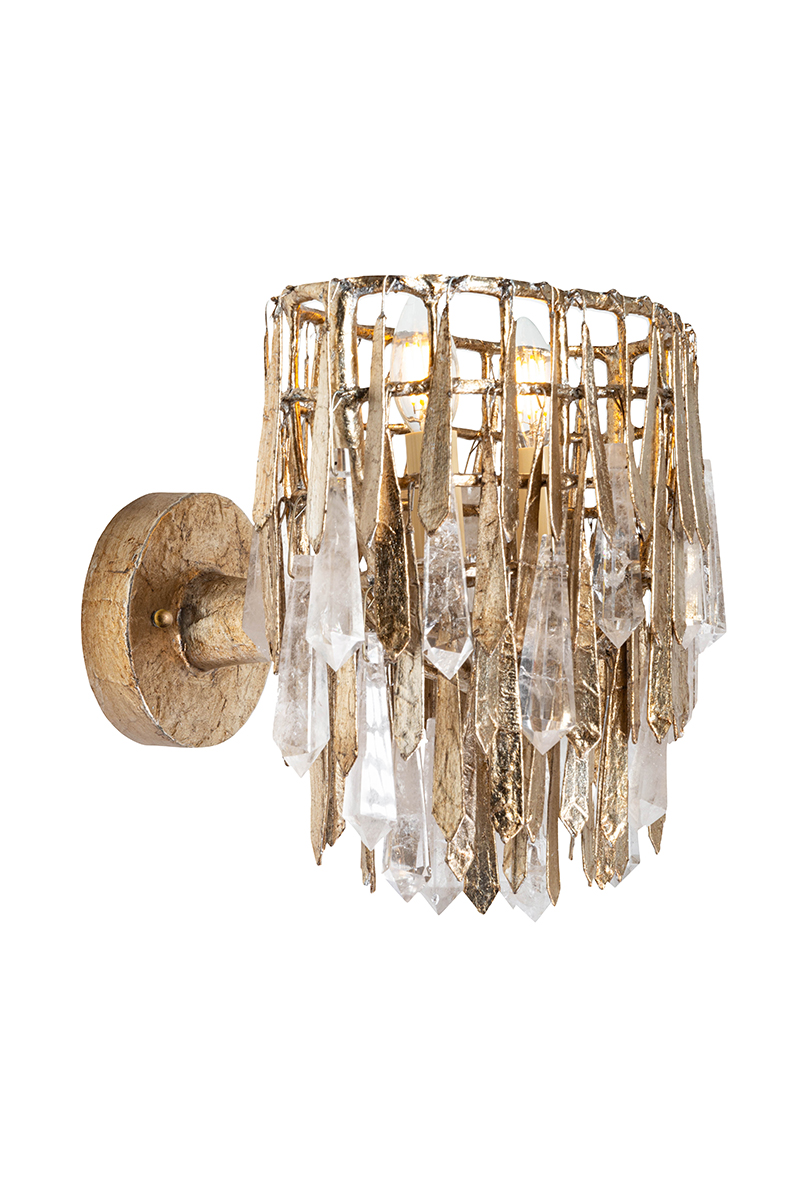 These latest offerings are the next step in Fisher Weisman's design evolution, which introduced rock crystal just over a year ago before expanding to include smoky quartz, rose quartz, and amethyst in the last few months. Clients can choose different percentages of South American stones to add to their handcrafted fixtures that are made by artisans near Fisher and Weisman's home in San Miguel de Allende, Mexico.
"Our tagline is 'where fine art meets fine craft,' and we say that because the inspiration for the collection is Andrew's studio art; it's really driven by the craft and materials of Mexico where we live most of the time," says Weisman. "San Miguel de Allende being a UNESCO World Heritage site, specifically because of the excellence of its craft, has just been an amazing place to make our collection."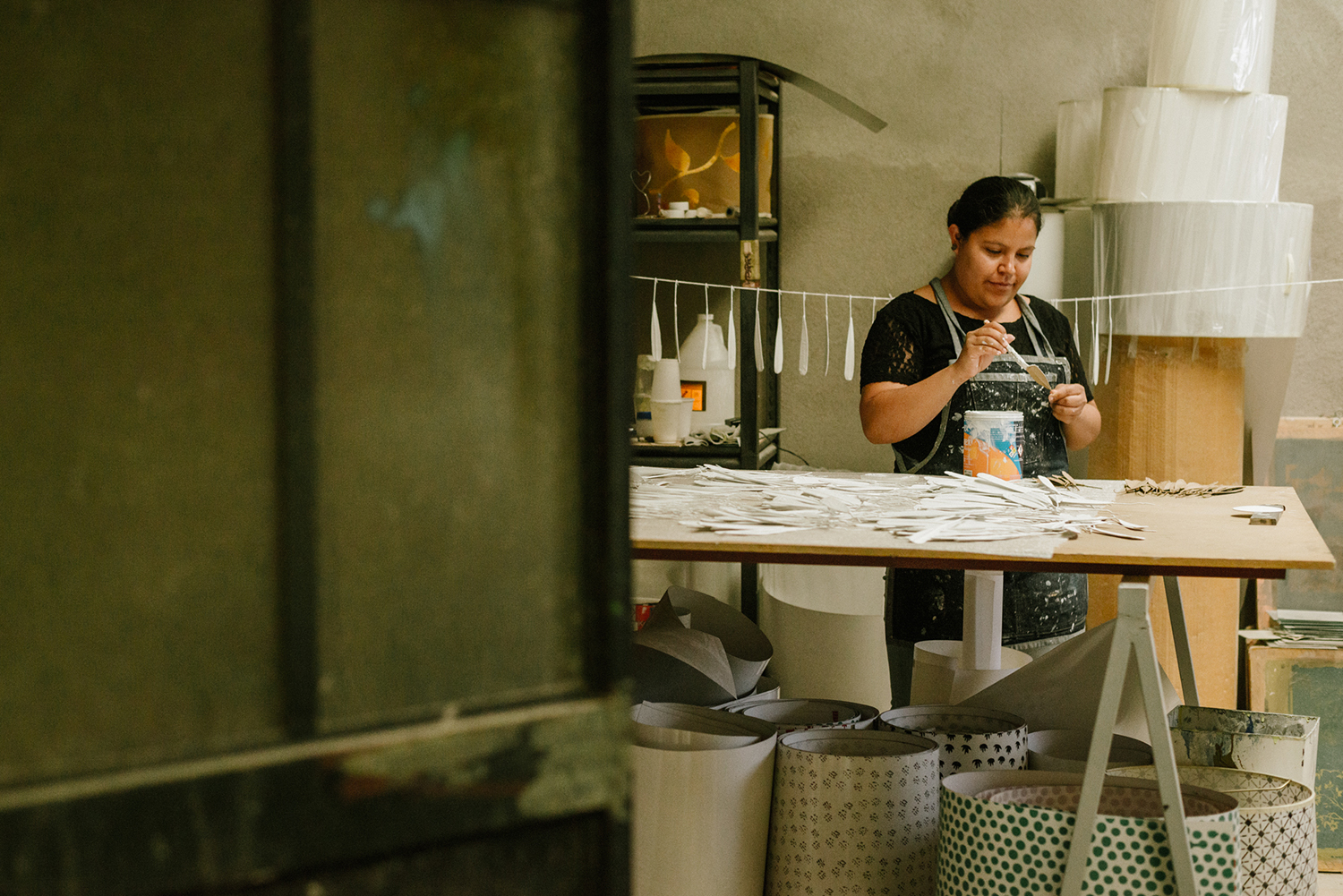 To create their lighting fixtures, such as the exuberant Midas chandelier, a cascade of gilded papier-mâché teardrops secured to a steel frame, also wrapped in papier mâché, the designers tap into a network of women makers who produce their components at home, giving income opportunities and financial independence to mothers without access to childcare. "The whole idea is that each piece really shows the hand, that nothing feels machined because it literally is not machined," says Weisman, who is next planning to open a Fisher Weisman showroom in San Miguel de Allende in March, where the pieces customized with amethyst will make their debut. "My traveling around and meeting with people has given me a lot of perspective on what makes someone excited to buy something, what really pushes their buttons and takes something from pretty to really special—that's our sweet spot and that's what's really motivating for us."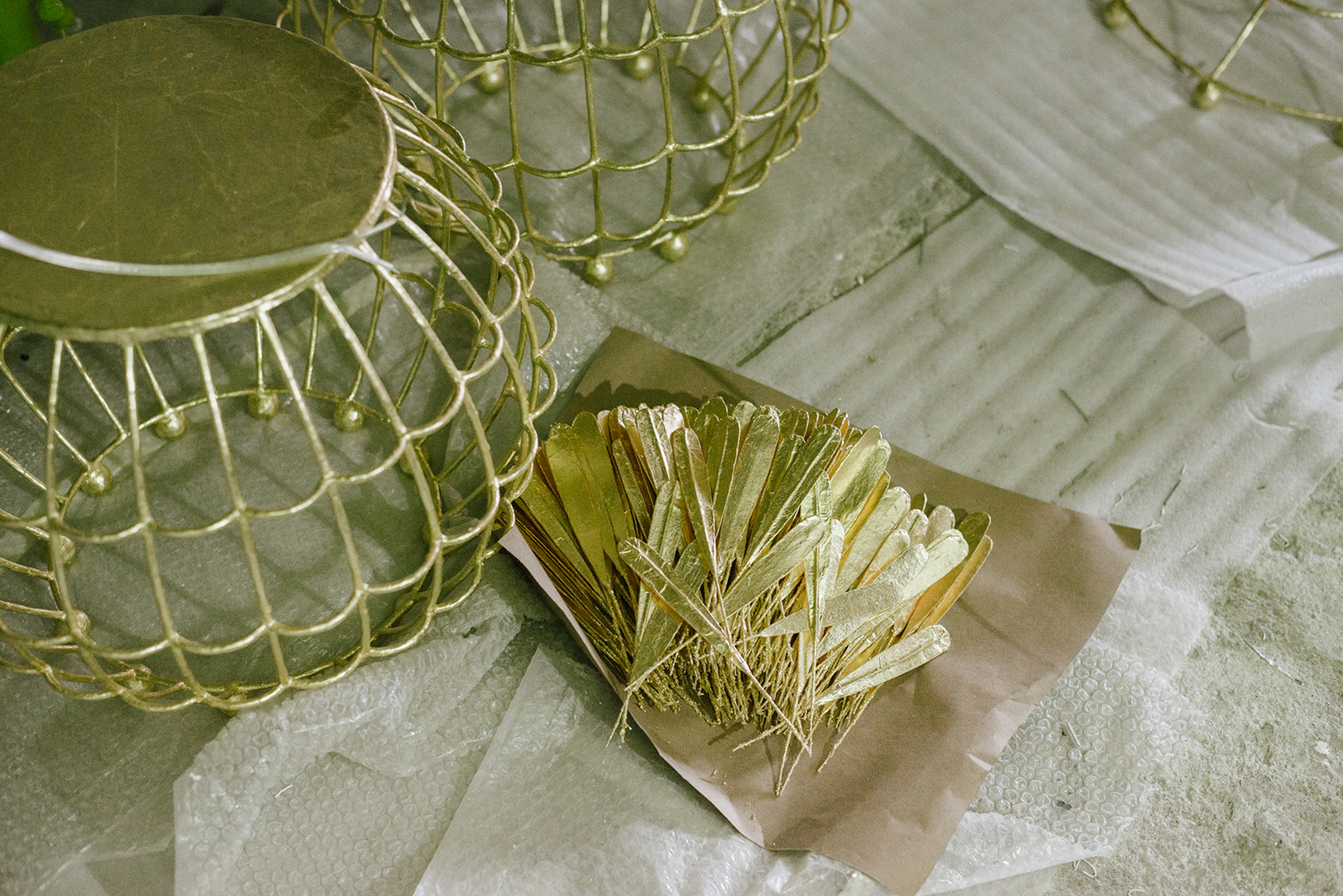 Next Post