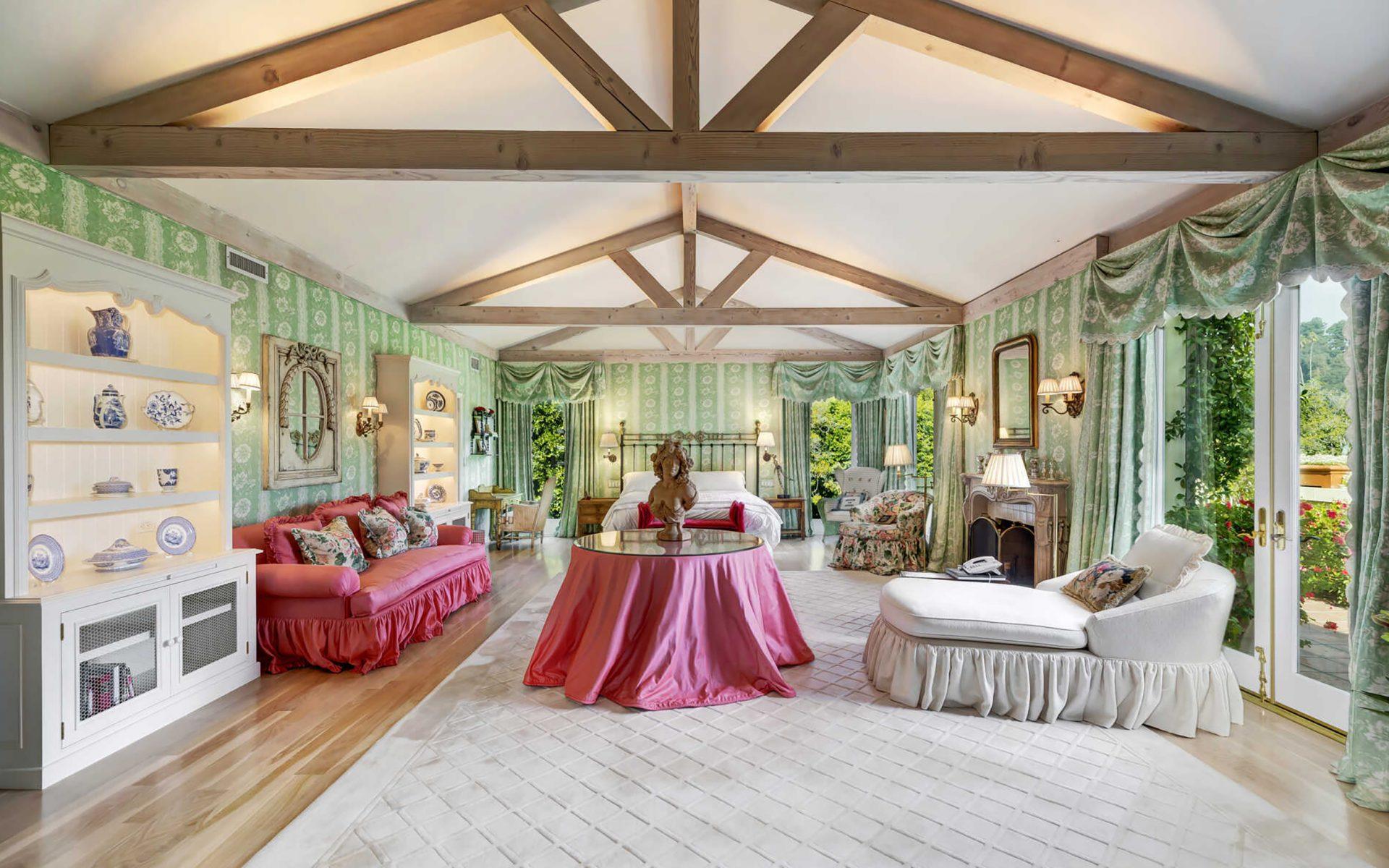 On the Market: 5 Homes Where Literary Greats Once Lived
These storied retreats were once owned by Shel Silverstein, George Eliot, and Jack London
Creative inspiration is often an elusive thing. Some people travel far and wide to find it, but in some cases, leaving the comfort of home is not required. When a house once belonged to a famous author, it's easy to imagine it provided the grounds for more than a few great adventures to jump off the page. The following properties were owned by the likes of Jack London, Shel Silverstein, and Walter Farley—and they are everything to write home about.
1. Shel Silverstein
Where the sidewalk ends you'll find this delightful WWII barge floating on California's Sausalito Bay. For poet Shel Silverstein, who climbed aboard in 1967 and lived there until his death in 1999, the boathouse undoubtedly launched hundreds of metaphorical journeys. Named Evil Eye, the two-level, 1,200-square-foot pirate-ship-meets-cottage was originally built as a balloon barge to capture kamikaze aircrafts within its high cables. It has two bedrooms and one bathroom, as well as original wood paneling and stained-glass windows, which add character throughout—though the backstory alone is enough to reel you in.
The home is listed for $783,000 with Dianne Andrews of Engel & Völkers.
2. Jack London
In 1903, just after publishing The Call of the Wild, acclaimed author Jack London visited Wake Robin Lodge in Sonoma, California, which at the time was owned by his agent, Ninetta Eames. London stayed on that summer to write The Sea Wolf in a grove on the property. He not only fell in love with the home and the area, but also Eames's niece, Charmian Kittredge, whom he married two years later. The writer ultimately expanded the ranch by adding six more parcels for a total of 1,402 acres and named it Beauty Ranch. The 4,311-square-foot original home sits on over three idyllic acres. And while it's been remodeled, the house retains the octagonal main room as well as the stone steps and stump grove where London finished The Sea Wolf, and likely where future owners can engage in major creative contemplation.
The property is listed for $4,395,000 with Tina Shone of Sotheby's International Realty.
3. George Eliot
Dubbed Holly Lodge, this stately brick row house in South London was where Victorian novelist George Eliot (the pen name of Mary Ann Evans) wrote The Mill on the Floss in 1860. Although Eliot found the place to be a bit too publicly located (perhaps because at the time she was having an affair with a married man, writer and critic George Henry Lewes) and moved after only a year, it's easy to see how the light-filled, four-story residence might inspire the makings of great historical fiction—or perhaps a real-life epic romance. Period charm, a sprawling reception space, a backyard garden, and an official blue plaque denoting its storied past add to the allure—and the thickening plot.
The property is listed for £2,800,000 with Caroline Bell of Savills.
4. Judith Krantz
The glitz and glamour of this Italianate Bel Air mansion overlooking a country club could set the scene for a scandalous Judith Krantz romance. So it's no surprise that the 8,451-square-foot estate, in fact, belonged to the late author for some 33 years. Equipped with six bedrooms, six bathrooms, a two-story library, an elevator, and a swimming pool, the home boasts enough luxury and space to craft intrigue either in print or IRL.
The property is listed for $8,950,000 with The Agency.
5. Walter Farley
Perhaps Walter Farley found inspiration for the island where Alec and the Arabian stallion were stranded in his book The Black Stallion in the sandy shores on which he built his Gulf of Mexico retreat in 1953. It is, after all, where the author wrote the entire series. And while provenance alone makes this lush Florida property hidden by almost two acres of foliage special, the midcentury modern home is a gem for another reason. It was built by Sarasota School of Architecture icons Ralph Twitchell and Jack West. Floor-to-ceiling windows provide endless ocean vistas and jungle views. Since this is the first time the home is on the market in its history, it still bears all the original detailing, which includes Ocala block construction, clerestory windows, and mahogany louvers, as well as the adjoining writer's studio, where Black was born.
The property is listed for $1,900,000 with Sotheby's International Realty.
Next Post