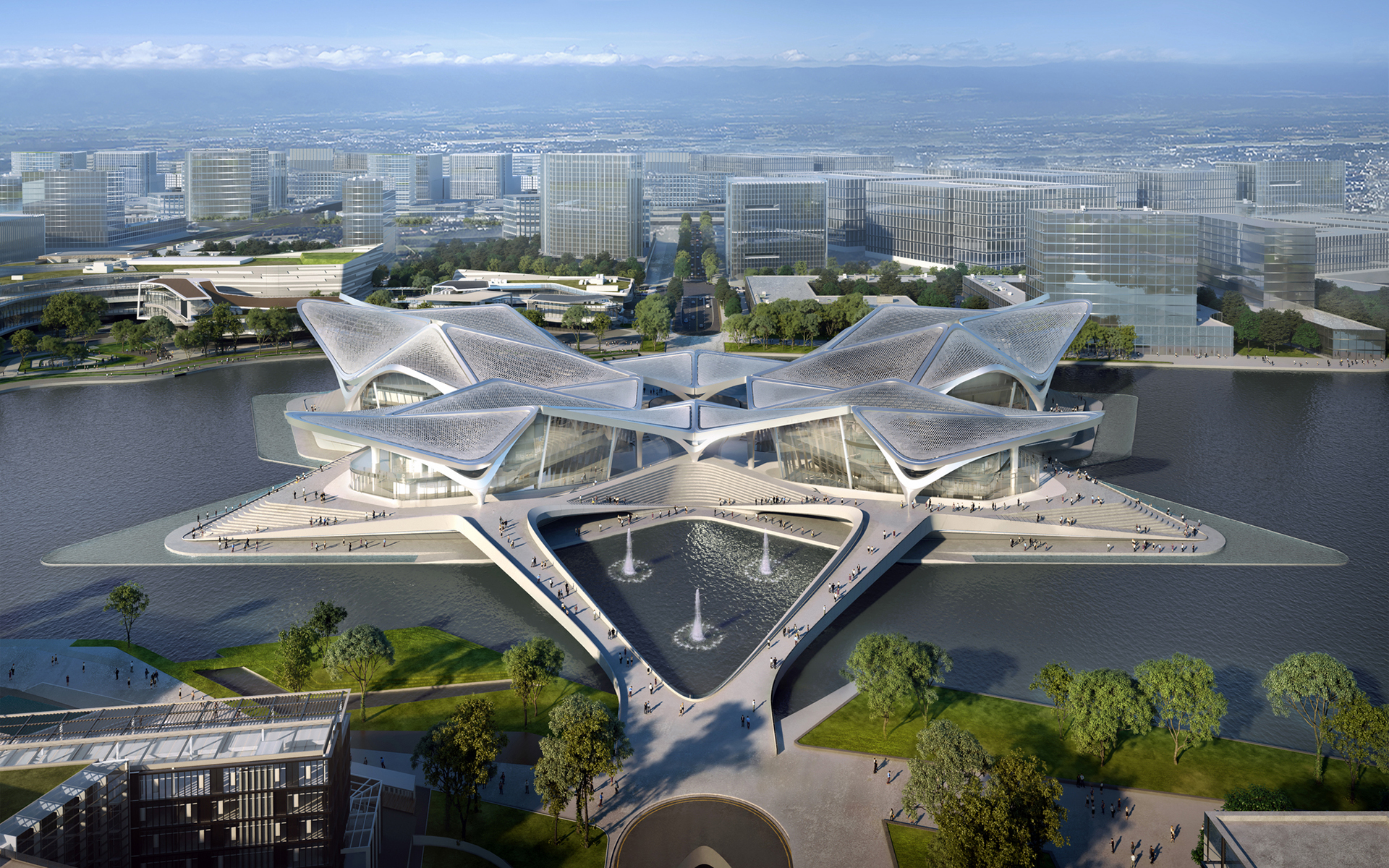 11 Eye-Catching Buildings Opening Around the World in 2023
Discover architectural marvels by Snøhetta, OMA, Heatherwick Studio, and Adjaye Associates
After a banner year that saw a flurry of long-anticipated projects finally reach completion, the world's top architects are gearing up for an even busier 2023. From Arkansas to Albania, an array of daring buildings conceived by the top creative minds will make their eagerly awaited debuts. The most recent Pritzker Prize laureate, Burkina Faso architect Francis Kéré, will complete a nonprofit headquarters in Senegal featuring a dazzling pattern of local-made earthen bricks. Also on the docket are monumental projects, such as the much-delayed Grand Egyptian Museum in Cairo, decades in the making and over five million square feet, as well as the Merdeka 118 Tower, which is destined to be the second-tallest building in the world, just behind the Burj Khalifa.
Discover the 11 architectural marvels below.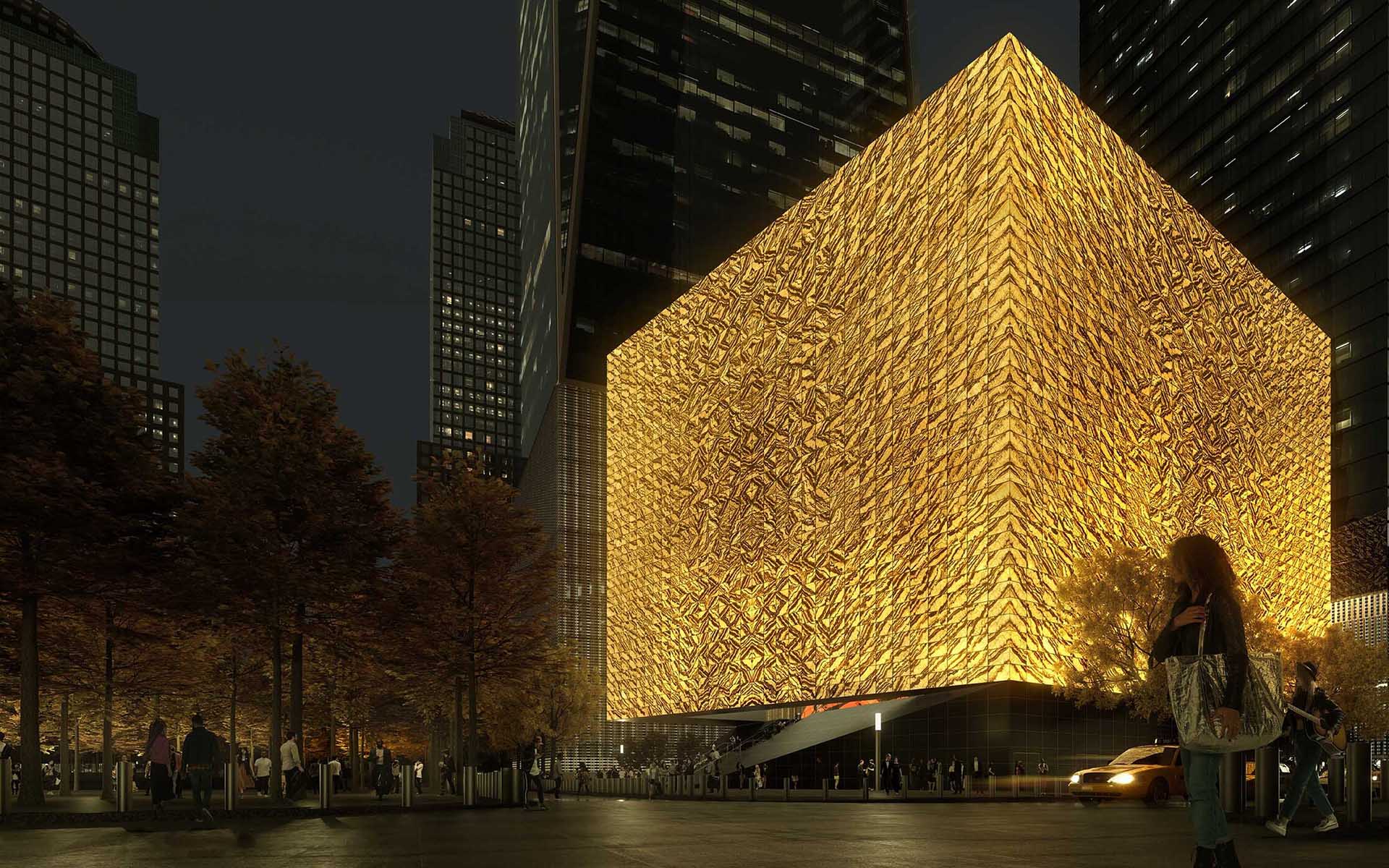 1. The Ronald O. Perelman Performing Arts Center by REX | New York City
More than 21 years after the 9/11 attacks, the 16-acre World Trade Center site will be one step closer to completion with the imminent opening of the Ronald O. Perelman Performing Arts Center, located directly next to One WTC. Designed by REX with Davis Brody Bond Architects and Rockwell Group as the restaurant and lobby interior architect, the 138-foot-tall cube-shaped structure is sheathed in richly veined Portuguese marble that emits an ethereal glow when illuminated at night. The interior houses a variety of flexible theatre spaces—11 configurations in all—that can accommodate audiences ranging from 99 to 1,200 people.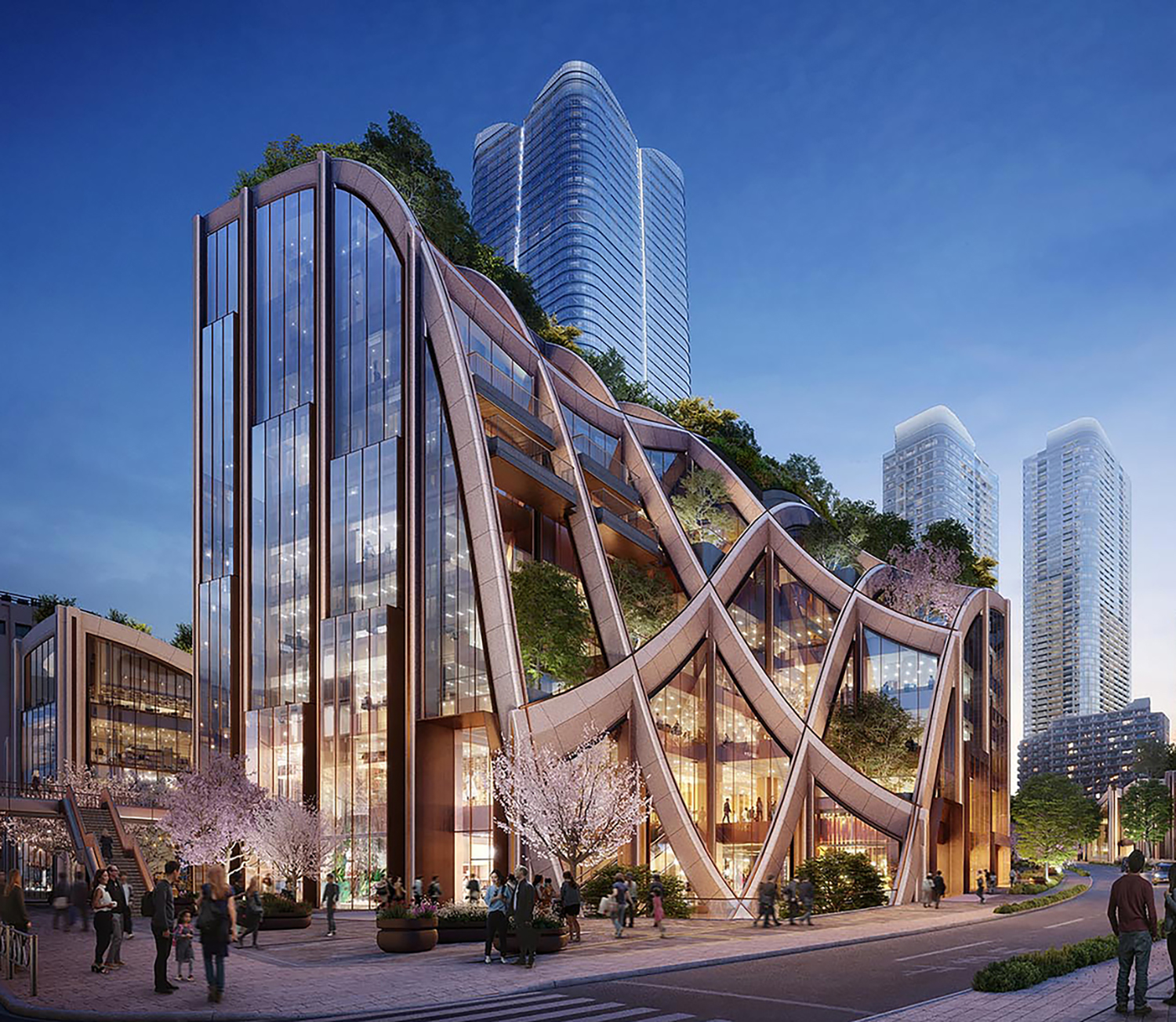 2. Toranomon-Azabudai by Heatherwick Studio | Tokyo
In March, Heatherwick Studio is set to debut its first architecture project in Japan—an elegant mixed-use development in Tokyo's burgeoning Toranomon-Azabudai district, which is also home to the city's tallest skyscraper. Resembling a gently sloping pergola planted with cascading greenery, the graceful glass building comprises a 1.4-acre central square, office space, residences, retail, a school, and a temple. Firm founder Thomas Heatherwick said the development is an attempt to "provide a more human-centered alternative" to typical city projects that often feel overly sanitized.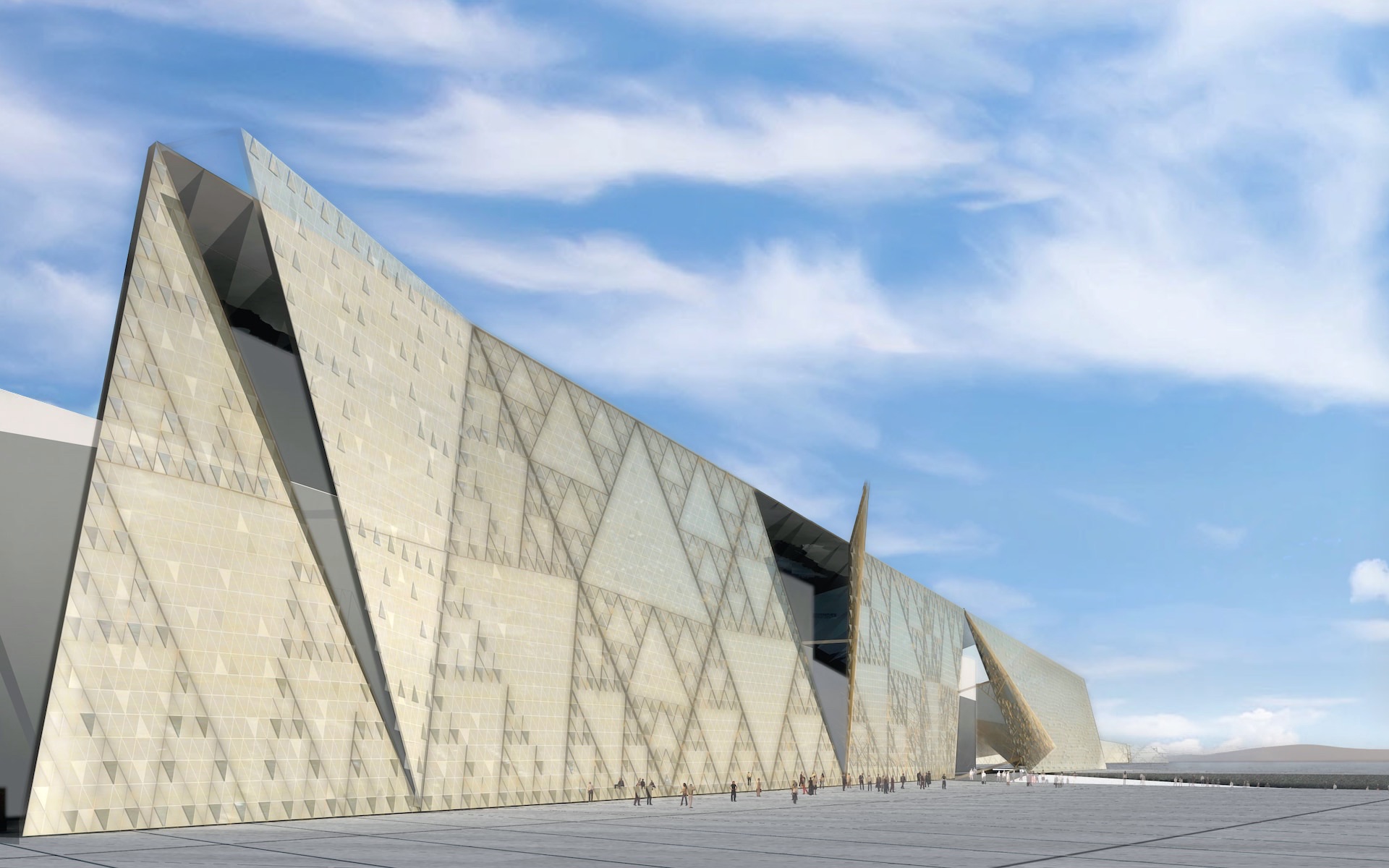 3. Grand Egyptian Museum by Heneghan Peng Architects | Cairo 
Will 2023 be the magic year for the Grand Egyptian Museum? Located about a mile from the famed Giza pyramids, the 5.2-million-square-foot behemoth is being billed as the world's largest archaeological institution, presiding over a collection of 100,000 artifacts, including some 5,000 objects once belonging to King Tut. An 83-ton statue of Ramses II made of red granite will welcoming visitors to the massive museum when it opens later this year. The whole project—designed by Dublin-based Heneghan Peng Architects—is estimated to cost $1 billion.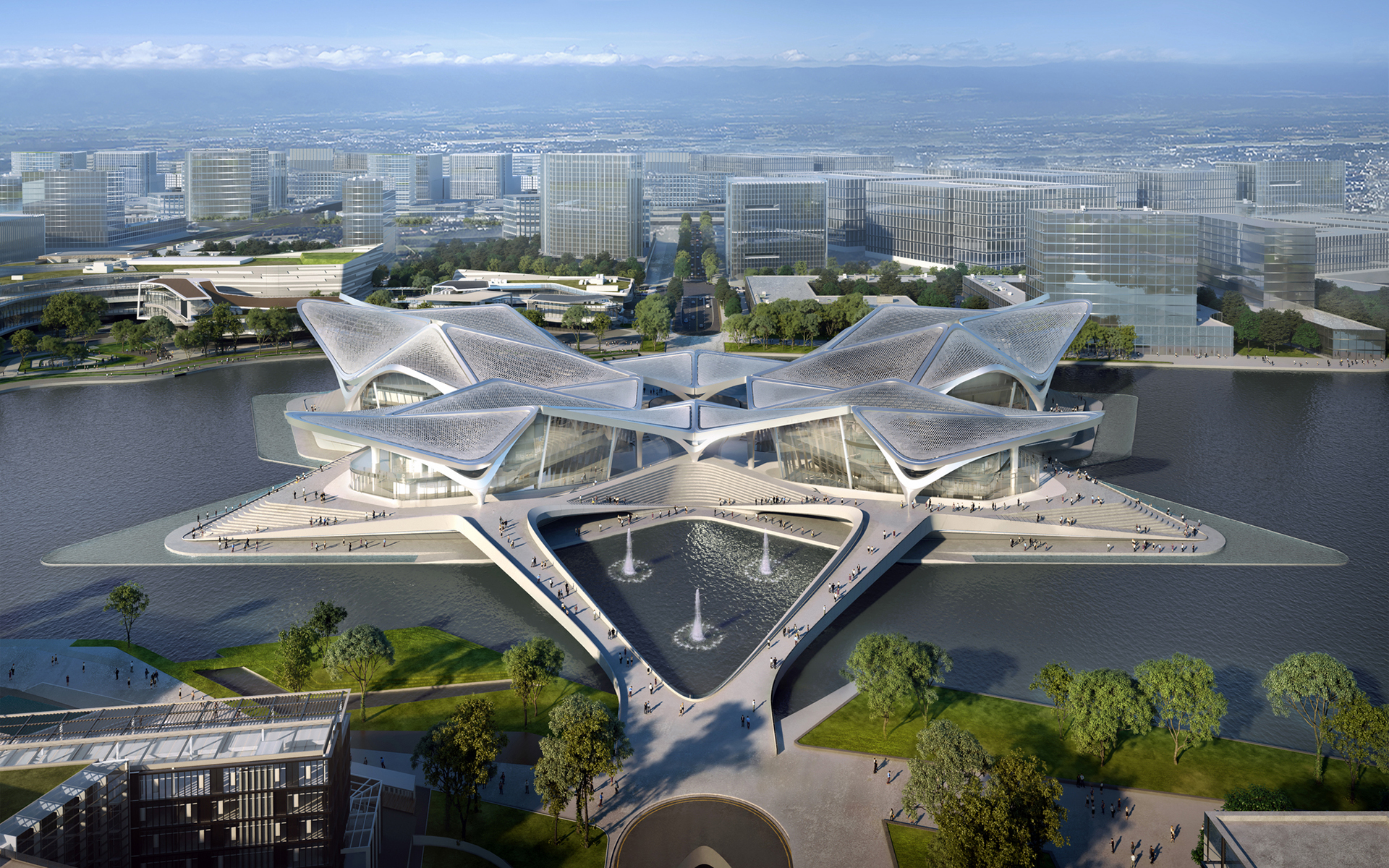 4. Zhuhai Jinwan Civic Art Centre by Zaha Hadid Architects | Jinwan, China
Known as the Zhuhai Jinwan Civic Art Center, this sprawling structure by Zaha Hadid Architects features a perforated steel roof that shoots off into four wings, giving it a star-shaped appearance from above. Located in the burgeoning "new town" area of the southern Chinese city, the building will link directly to the new Zhuhai Airport Intercity railway, which connects the nearby cities of Guangzhou, Shenzhen, Macau, and Hong Kong. Set to comprise an art museum, science center, 1,200-seat theater, and multipurpose 500-seat hall, the futuristic edifice was conceived to become "a hub of contemporary creativity" for the area, according to a statement from the architects. Organized around a central open-air plaza—which is accessed via two pedestrian bridges—each wing will house one of the four designated spaces and feature its own stepped promenade that descends to the lakefront.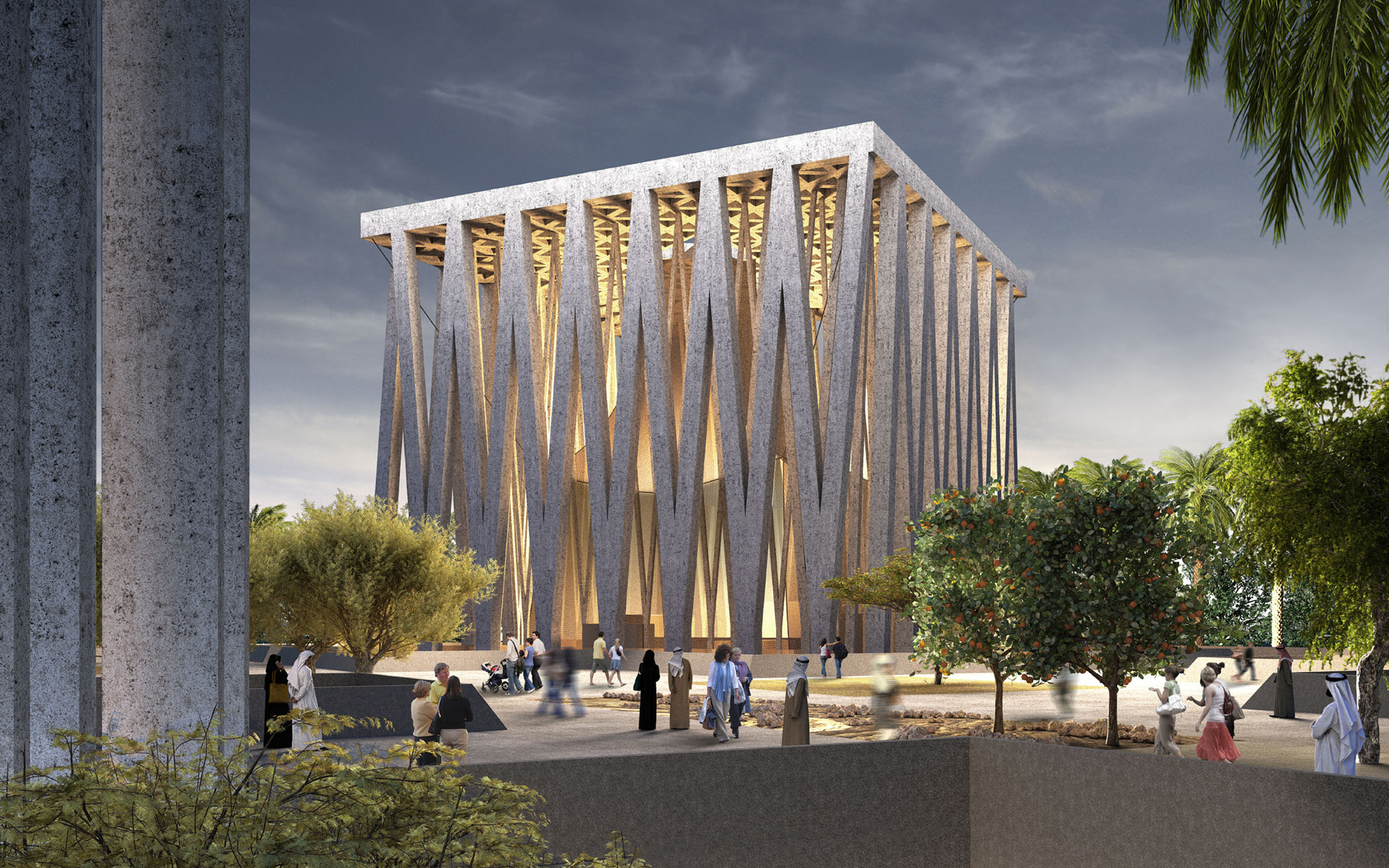 5. Abrahamic Family House by Adjaye Associates | Abu Dhabi
Ghanaian-British architect Sir David Adjaye, best known for designing the National Museum of African-American History and Culture in Washington D.C., masterminded this monumental interfaith complex on Abu Dhabi's Saadiyat Island, also home to the Louvre Abu Dhabi. Comprised of a mosque, a church, and a synagogue, the campus is the manifestation of the Document on Human Fraternity for World Peace and Living Together, an agreement signed in 2019 by Pope Francis, His Eminence Dr. Ahmed el-Tayeb, and the Grand Imam of Al Azhar. (The compound will also include a secular gathering space and shared garden.) Though unified through their cube-shaped silhouettes, each house of worship is distinguished with its own distinct curtain wall that evokes the tenets of the particular faith.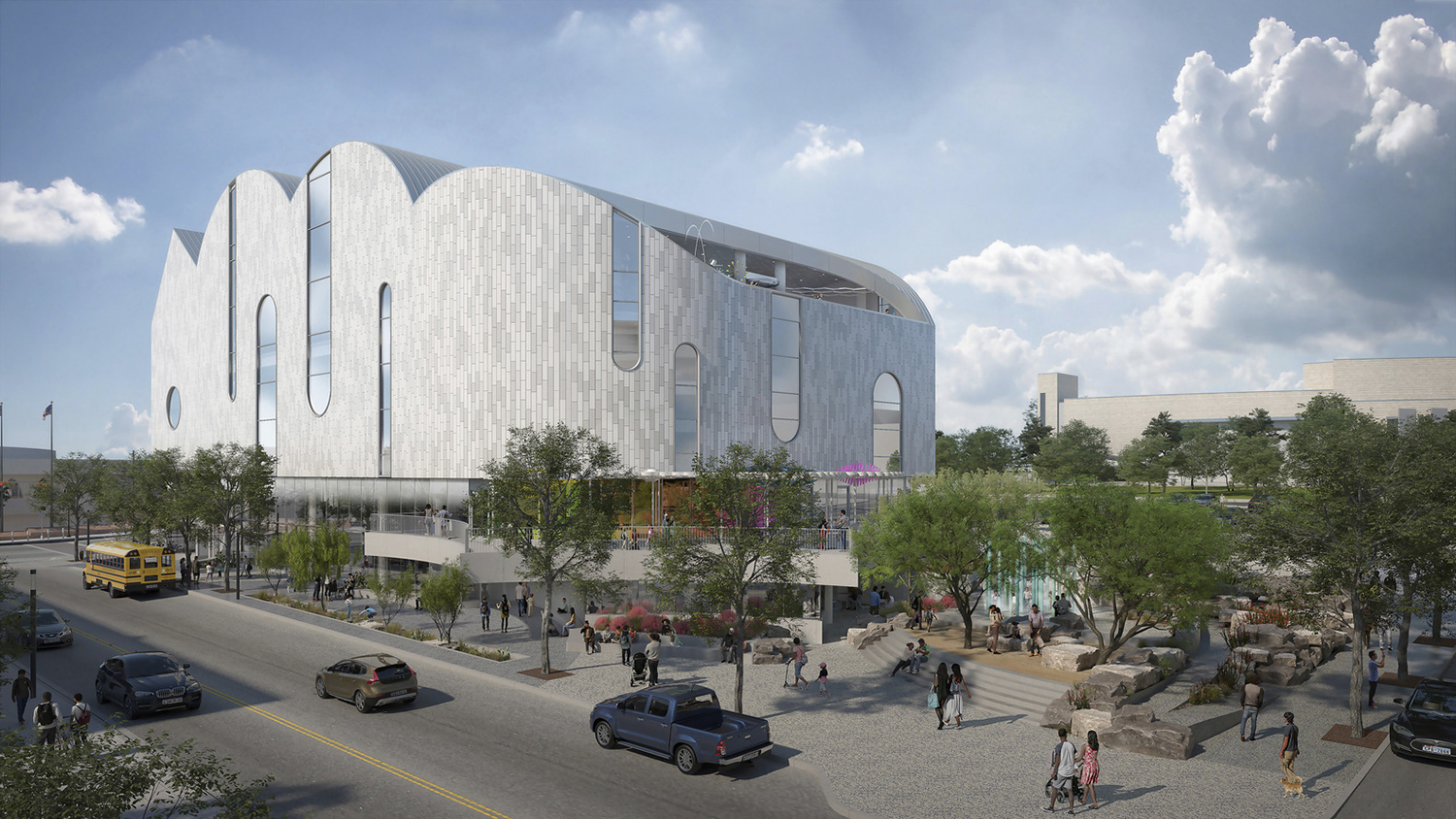 6. La Nube by Snøhetta | El Paso, Texas
The West Texas border city of El Paso is getting a major children's museum by world-class architecture firm Snøhetta. Dubbed La Nube, which is Spanish for "cloud," the 70,000-square-foot institution will feature interactive exhibitions focusing on science, technology, engineering, arts, and mathematics. Set to open later this year, the four-story building is located in the heart of the downtown area and features an undulating glass facade that makes a playful statement on the skyline.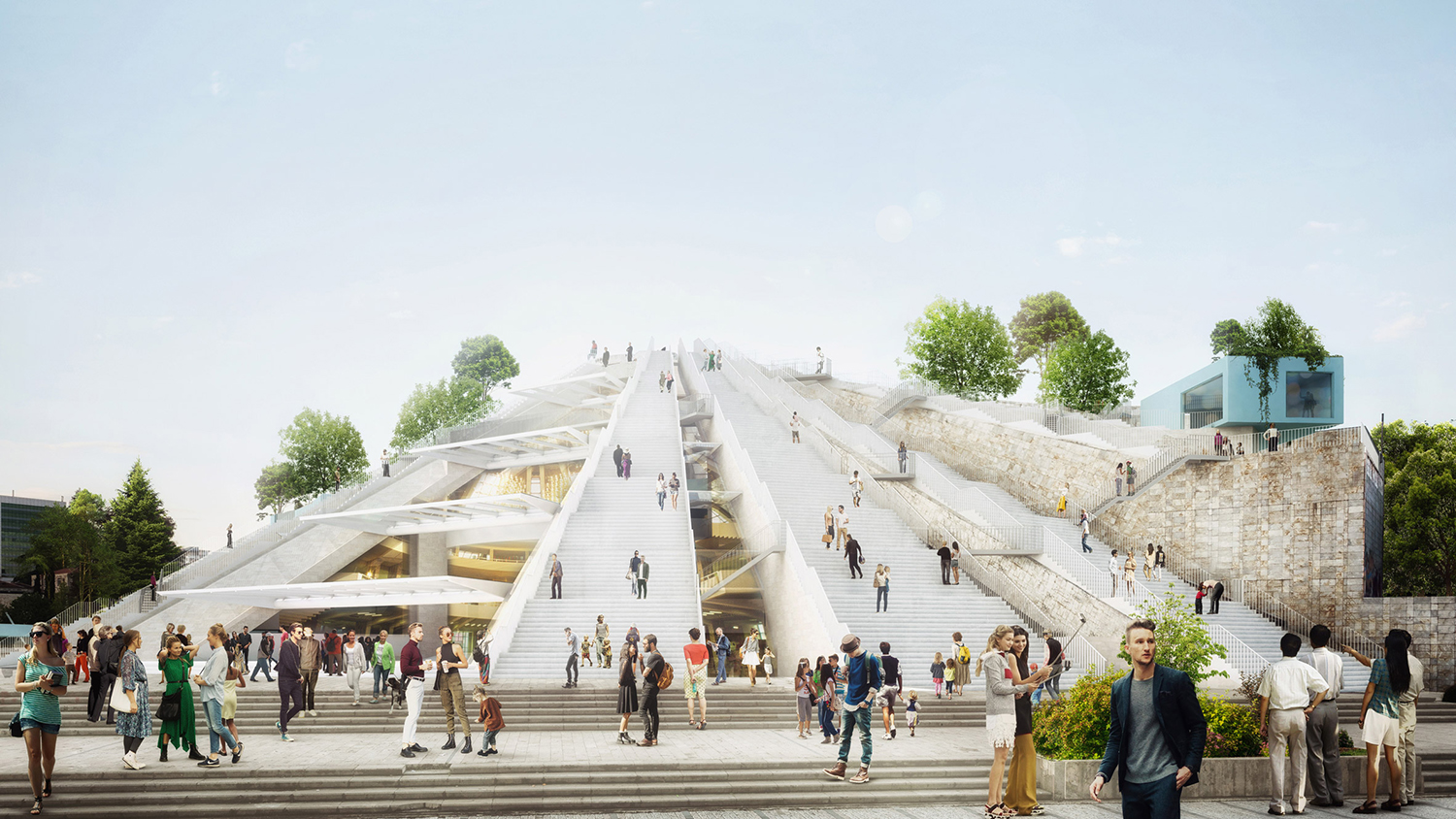 7. The Pyramid of Tirana by MVRDV | Tirana, Albania
This onetime communist museum is getting a new life courtesy of pioneering Dutch architecture firm MVRDV, which is transoforming the 1988 pyramidal structure (reported to be the most expensive in Albania) into an educational center containing classrooms, studios, and workshops for local youth. A series of exterior staircases allow the public to access the top of the 127,000-square-foot structure, which retains its original concrete shell but boasts a new atrium that has been opened up to the surrounding cityscape.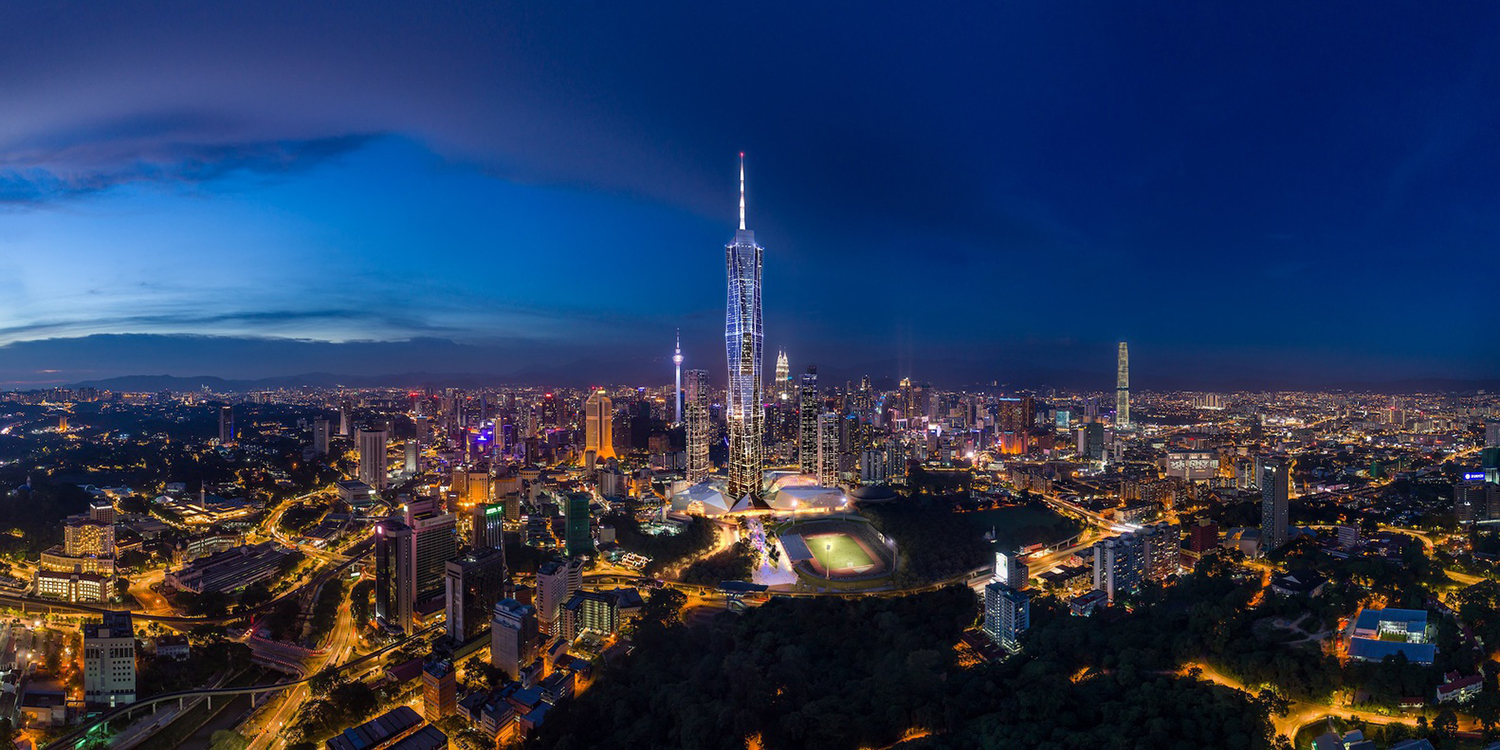 8. Merdeka 118 by Fender Katsalidis | Kuala Lumpur, Malaysia
A new icon will soon be synonymous with the Malaysian capital of Kuala Lumpur, long known for the striking Petronas Twin Towers, which were the tallest in the world from 1998 to 2003. Piercing the sky at 2,227 feet tall, Merdeka 118 by Australian architecture firm Fender Katsalidis will be the world's second tallest when completed in the last half of 2023—only behind Dubai's gargantuan Burj Khalifa. Taking its name from the Malaysian word for "independence," the 118-story tower features a triangular faceted-glass façade said to take its shape from erstwhile leader Tunku Abdul Rahman's silhouette.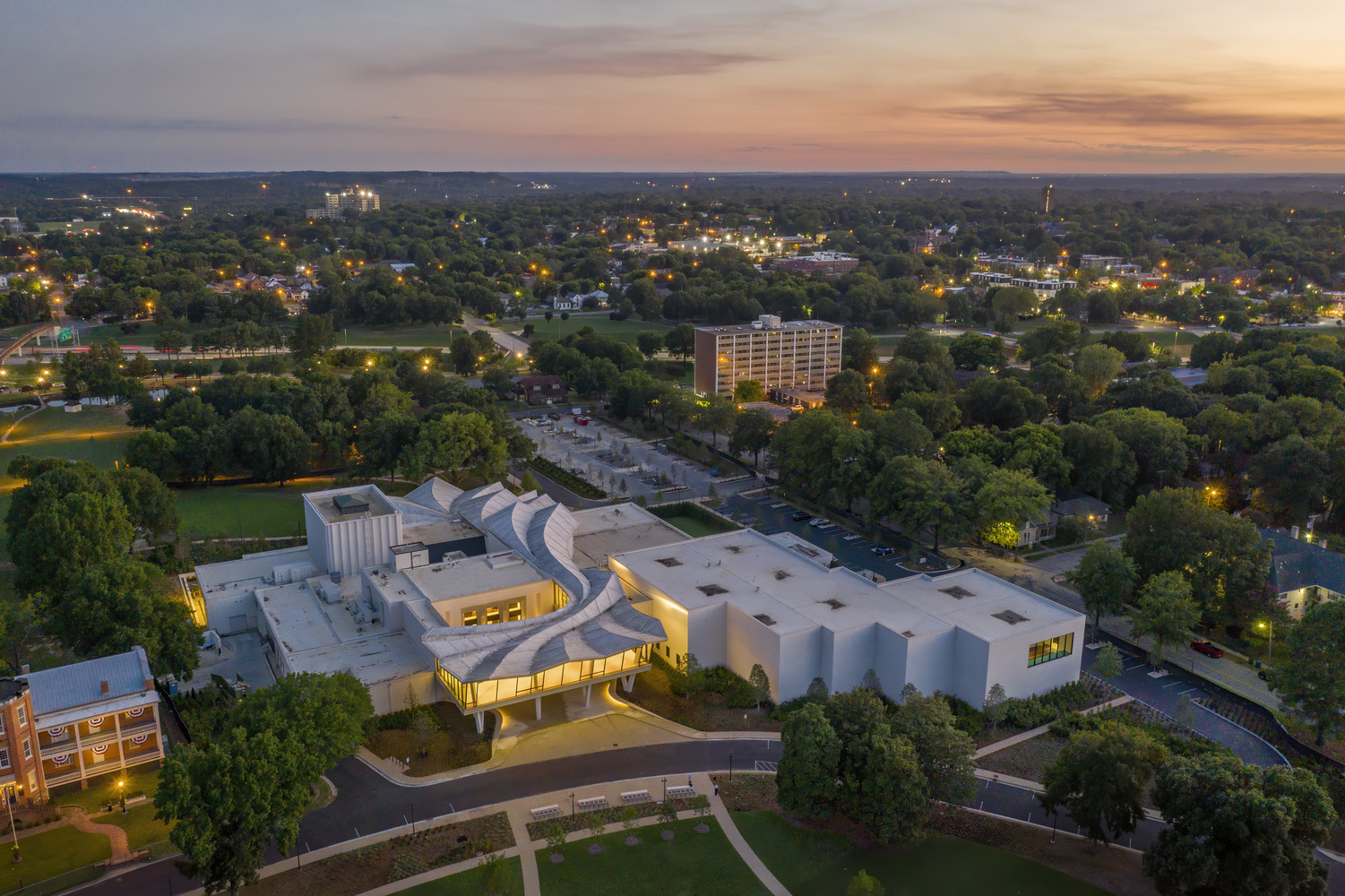 9. Arkansas Museum of Fine Arts by Studio Gang | Little Rock, Arkansas
Scheduled to debut on April 22, the Arkansas Museum of Fine Arts adds architectural panache to the state capital of Little Rock. Conceived by Chicago-based Studio Gang with landscape architecture by SCAPE, the striking project aims to knit together the 13-acre campus of what was previously known as the Arkansas Arts Center. Crowned by a folded concrete roof, the 133,000-square-foot building features a series of curving pavilions that link the existing structures, some of which date to the 1930s and are being renovated. In addition to expanded art galleries, the new edifice will house the Windgate Art School and flexible performance spaces.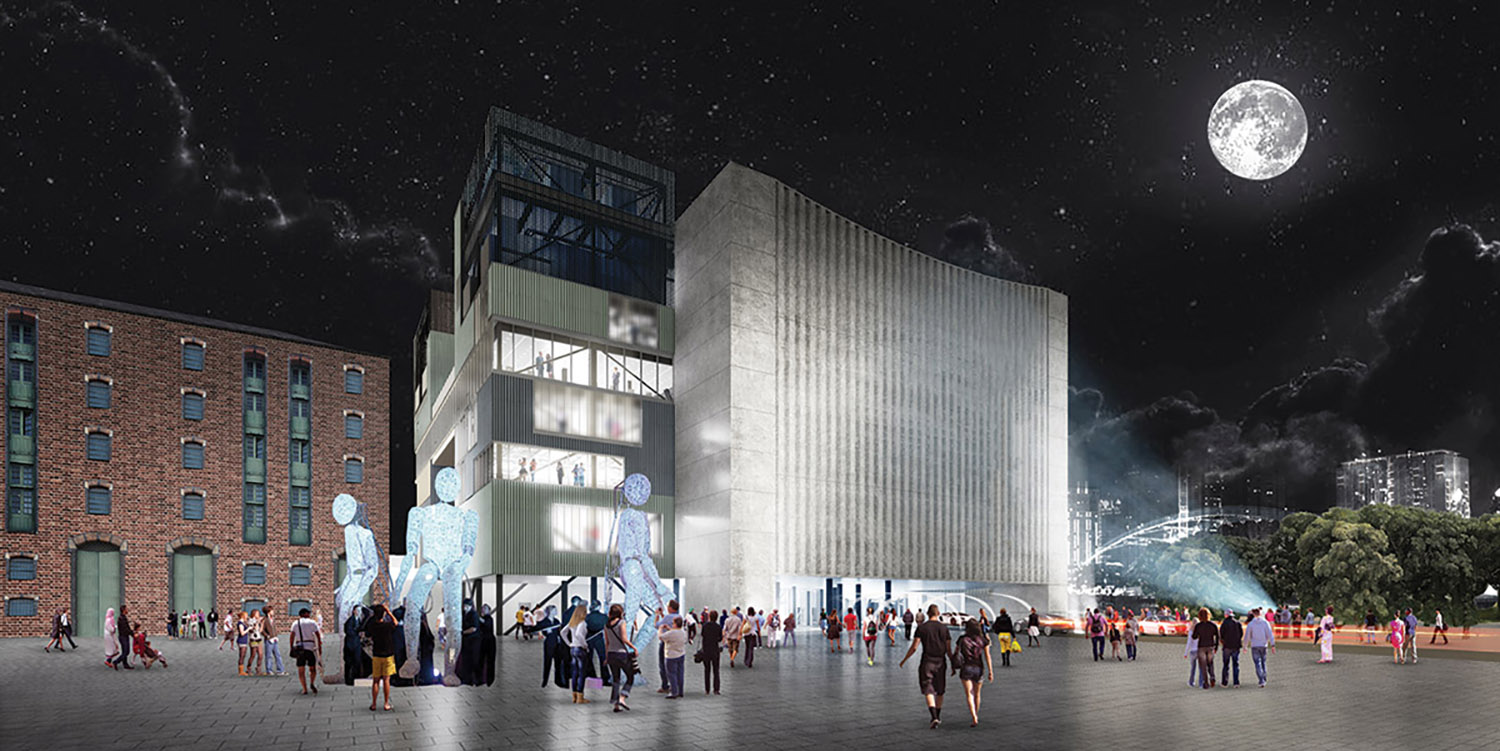 10. Factory International by OMA | Manchester, England
Manchester will soon get a world-class cultural venue that combines the English city's industrial legacy with modern innovations. Clad in a medley of concrete and corrugated metal, the Factory International was designed by Dutch architecture firm OMA (with firm partner Ellen van Loon as lead) and incorporates arches that once supported a historic viaduct into the design as well as acoustic walls and a technical ceiling grid that allows any type of use, from concert to exhibition. OMA's first major public project in the United Kingdom, the building will be christened this summer with the 2023 Manchester International Festival, an arts and music biennial that champions new work.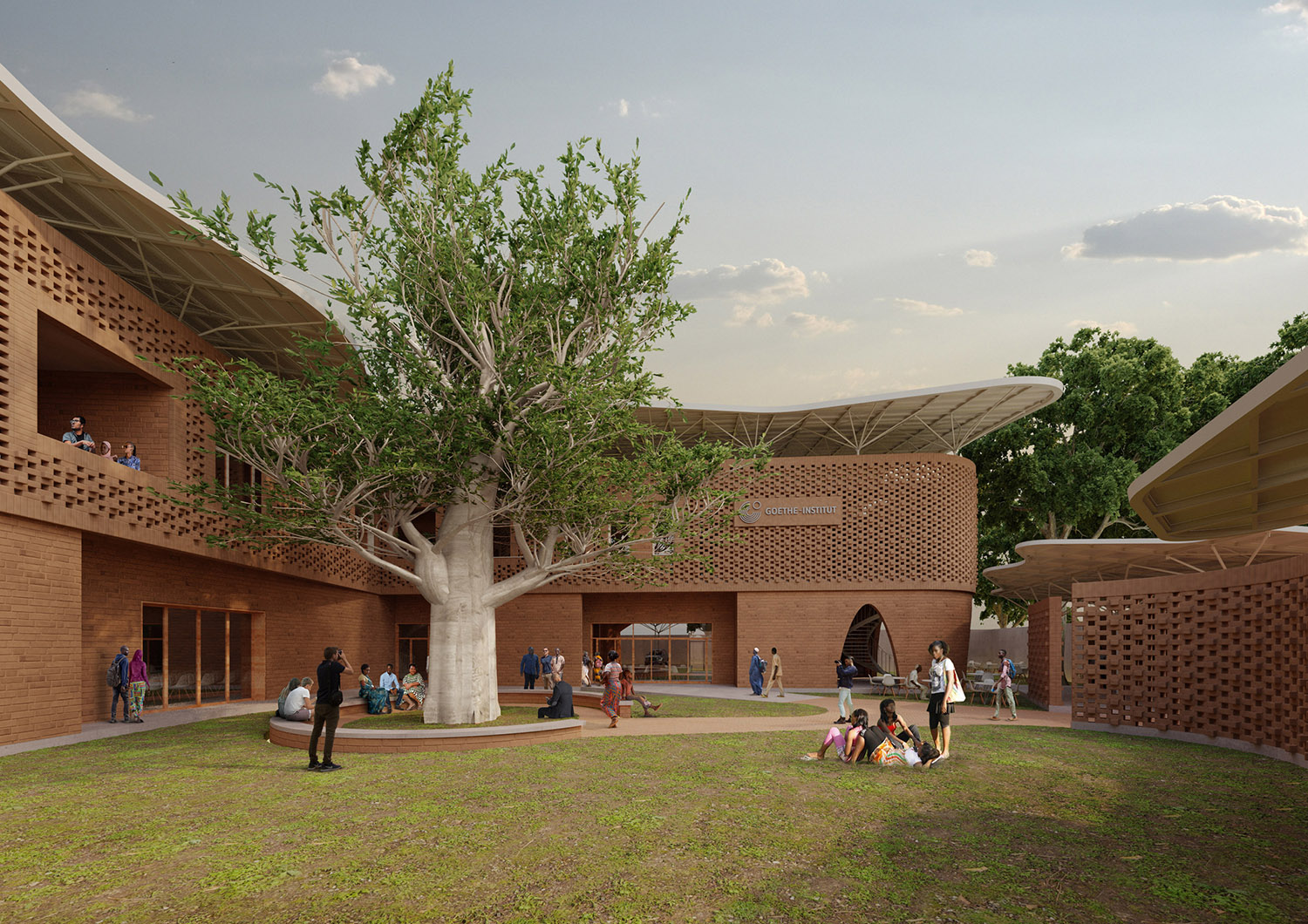 11. Goethe Institute by Kéré Architecture | Dakar, Senegal
After making history last year as the first African architect to receive the coveted Pritzker Prize, Diébédo Francis Kére will complete an office building in Senegal for the German non-profit Goethe-Institut in the capital city of Dakar. Envisioned as a hub to foster cultural exchange in the West African region, the two-story structure will be used to stage exhibitions, concerts, and language classes for the local community. The building's fluid shape was influenced by the site's existing tree canopy and will feature rust-red bricks made of laterite, an iron-rich soil that aids passive insulation.
Next Post