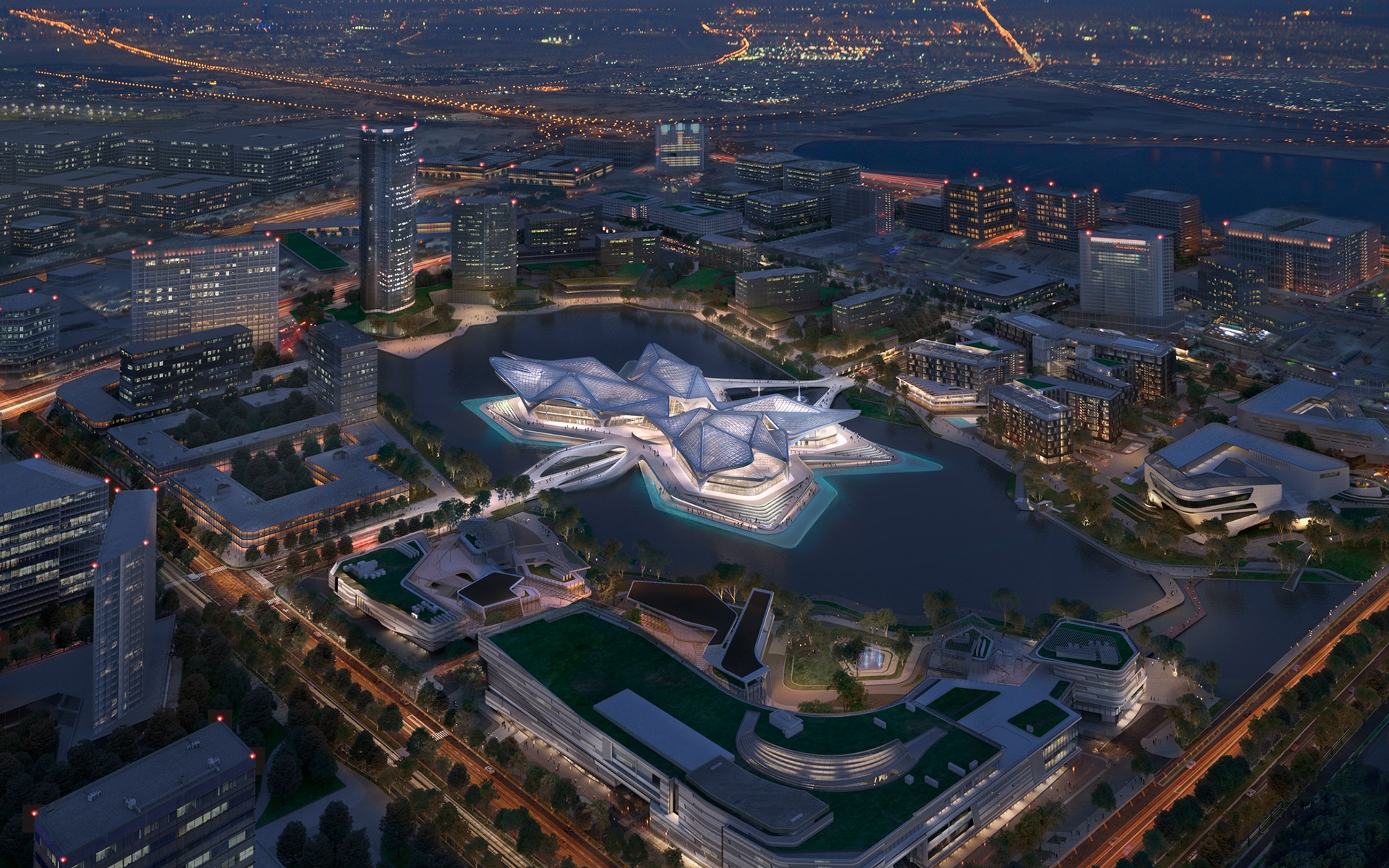 Zaha Hadid Architects Unveils Stunning Cultural Center in Southern China
Now under construction near Macau, the dazzling structure will house a 1,200-seat theater, a science center, and an art museum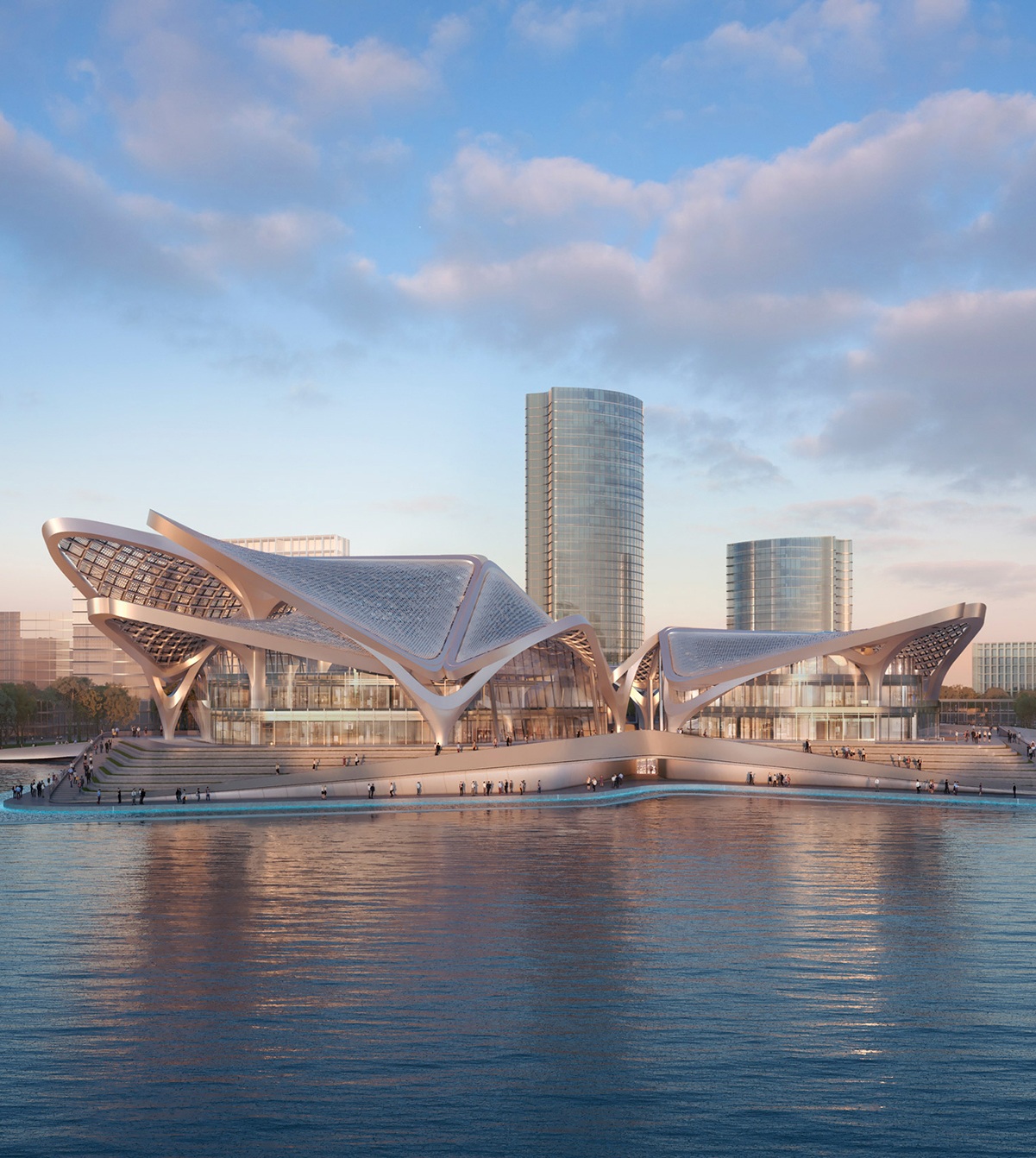 Renderings for a massive new cultural center designed by Zaha Hadid Architects have been unveiled in the southern Chinese city of Zhuhai, where the building is currently under construction in the middle of an artificial lake. The fast-growing coastal metropolis is located next to the gambling mecca of Macau, where one of the famed architect's final buildings—a luxe hotel dubbed Morpheus—was completed two years after her sudden death in 2016. Hadid's eponymous architecture firm, which is headquartered in London, is now helmed by her protégé, Patrik Schumacher.
Known formally as the Zhuhai Jinwan Civic Art Center, the sprawling structure features a perforated steel roof that shoots off into four wings, giving it an X-shaped appearance from above. Located in the burgeoning "new town" area of the city, the building will link directly to the new Zhuhai Airport Intercity railway, which connects the nearby cities of Guangzhou, Shenzhen, Macau, and Hong Kong.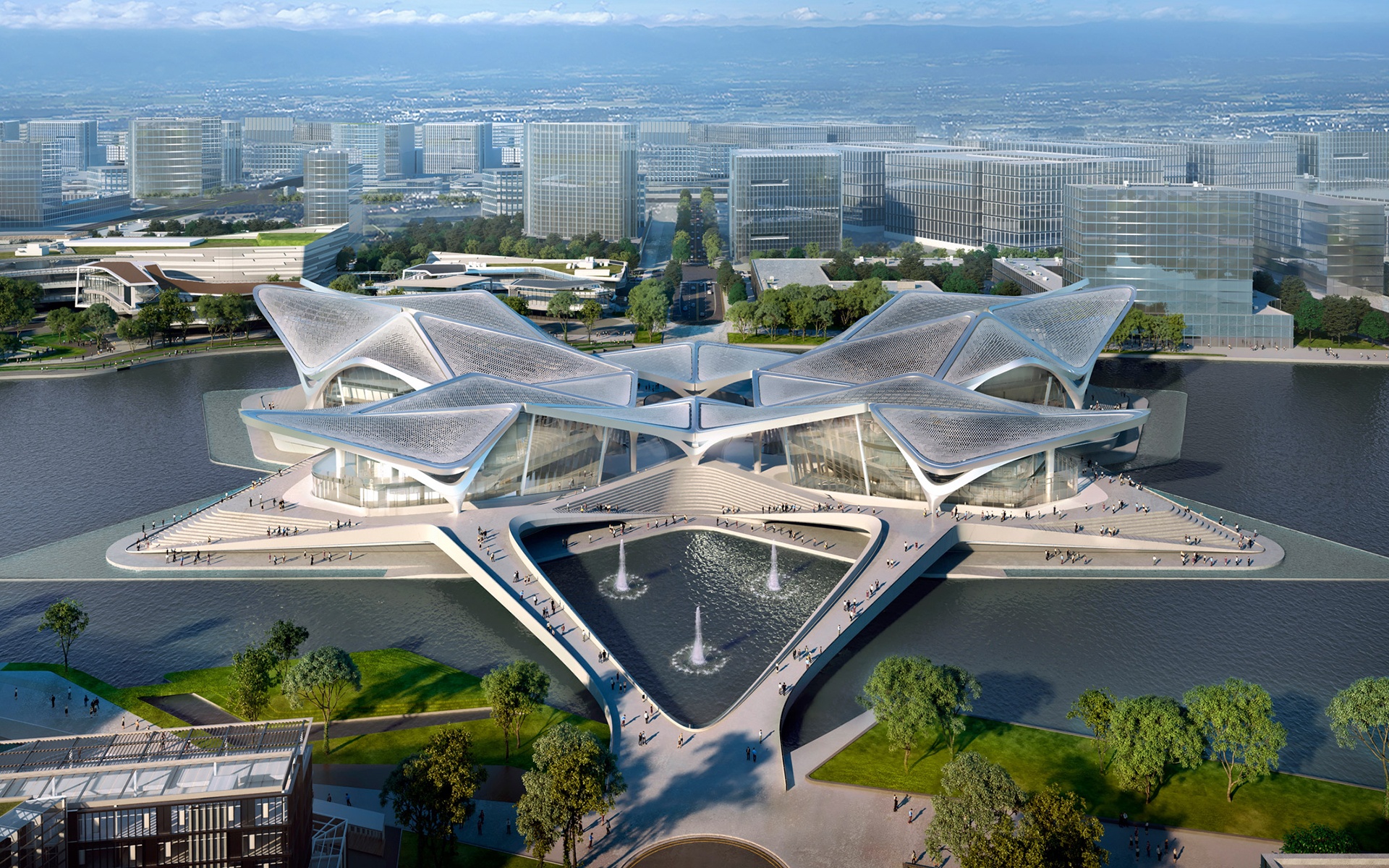 Set to comprise an art museum, science center, 1,200-seat theater, and multipurpose 500-seat hall, the futuristic edifice was conceived to become "a hub of contemporary creativity" for the area, according to a statement from the architects. Organized around a central open-air plaza—which is accessed via two pedestrian bridges—each wing will house one of the four designated spaces and feature its own stepped promenade that descends to the lakefront.
Consisting of perforated steel panels arranged in a chevron pattern, the striking rooftop was inspired by the formations of migratory birds that swoop over the region. The roof was also designed to overhang the surrounding plazas in an effort to provide solar shading, one of the many elements aimed at reducing the building's energy consumption. In addition, there will be an internal "intelligent control" energy system to mitigate overuse and a sustainable hot-water plan. The surrounding lake will also play an eco-friendly role, minimizing storm runoff and providing a home for water-filtering flora and fauna.
See more renderings below.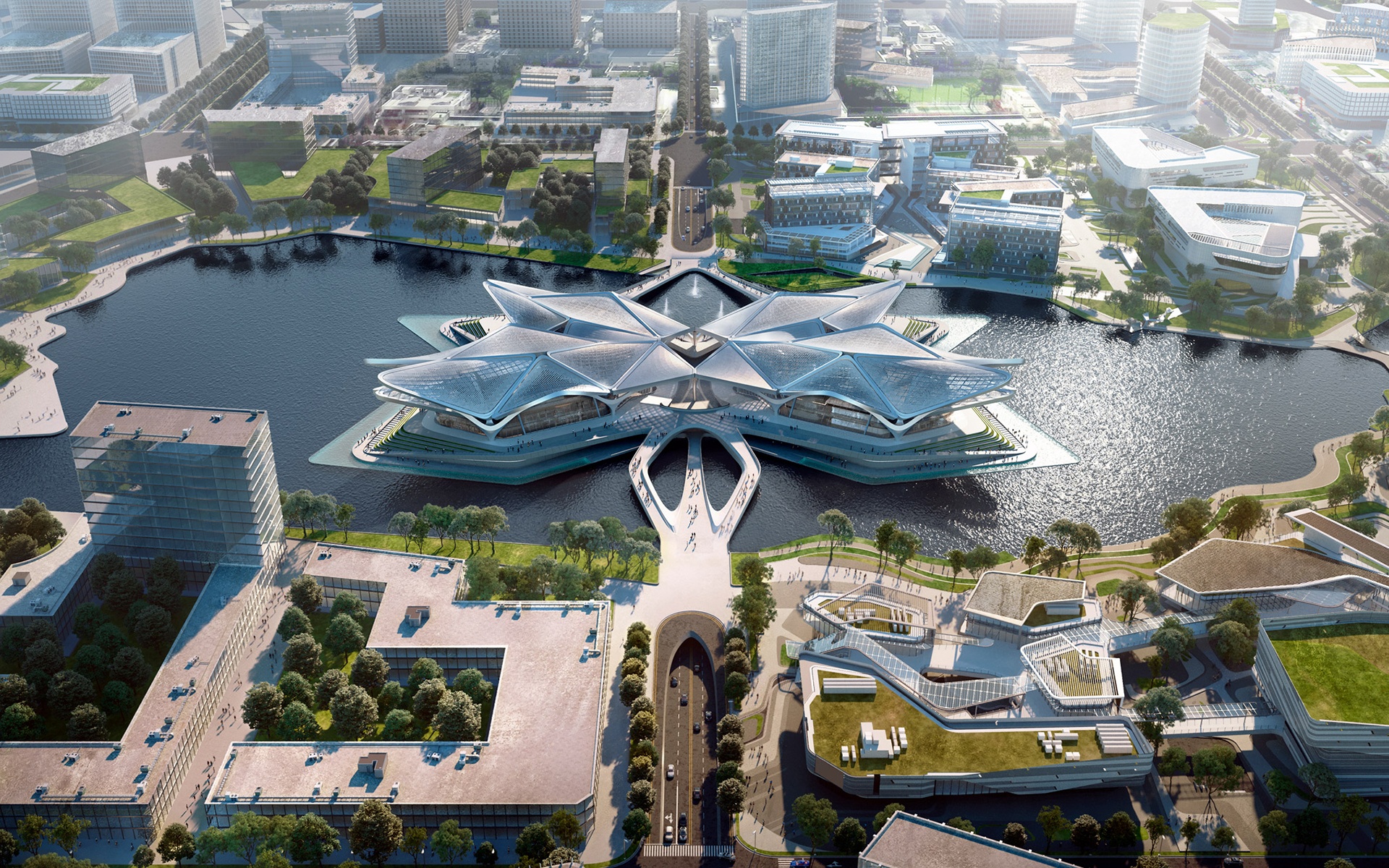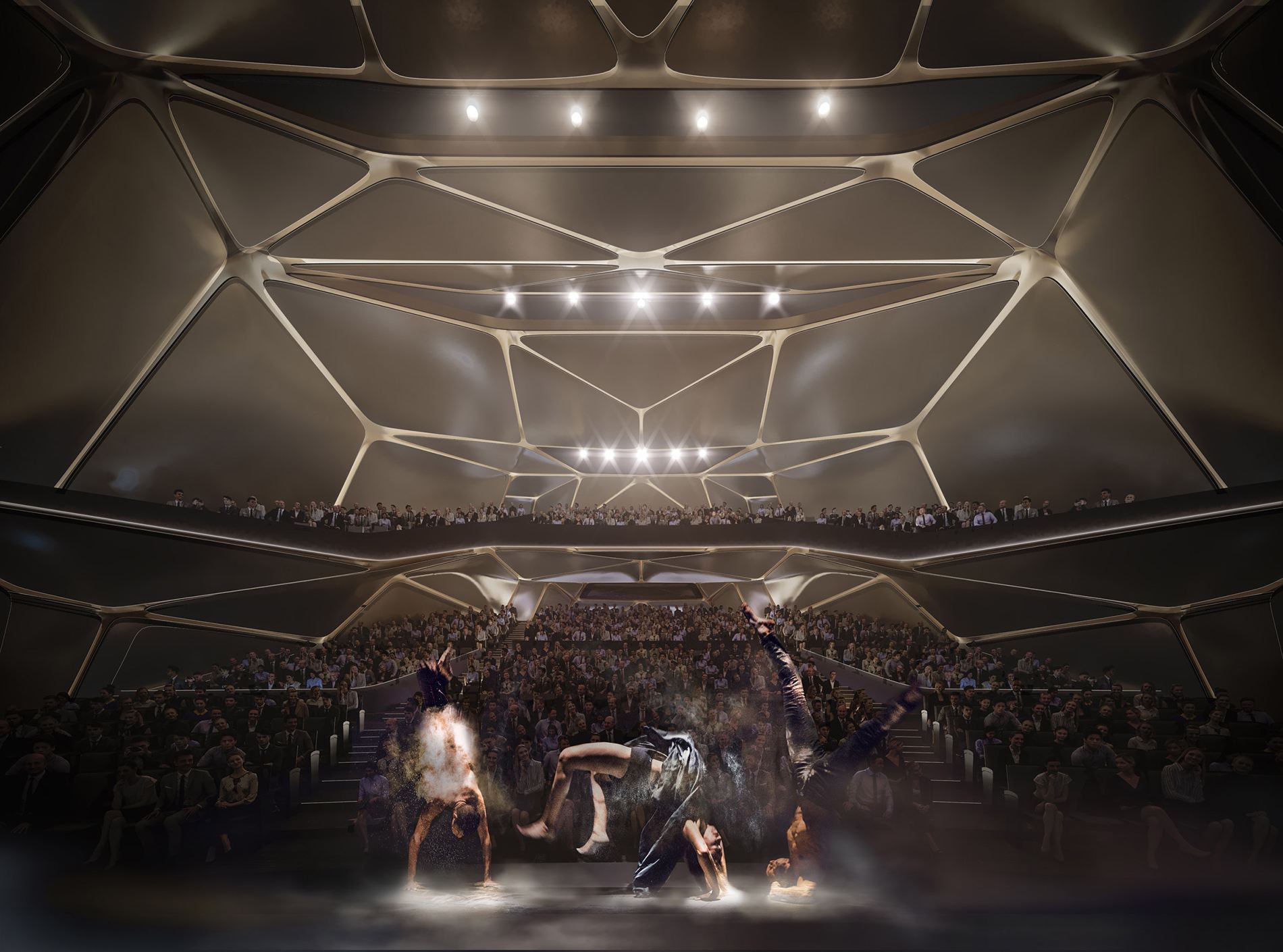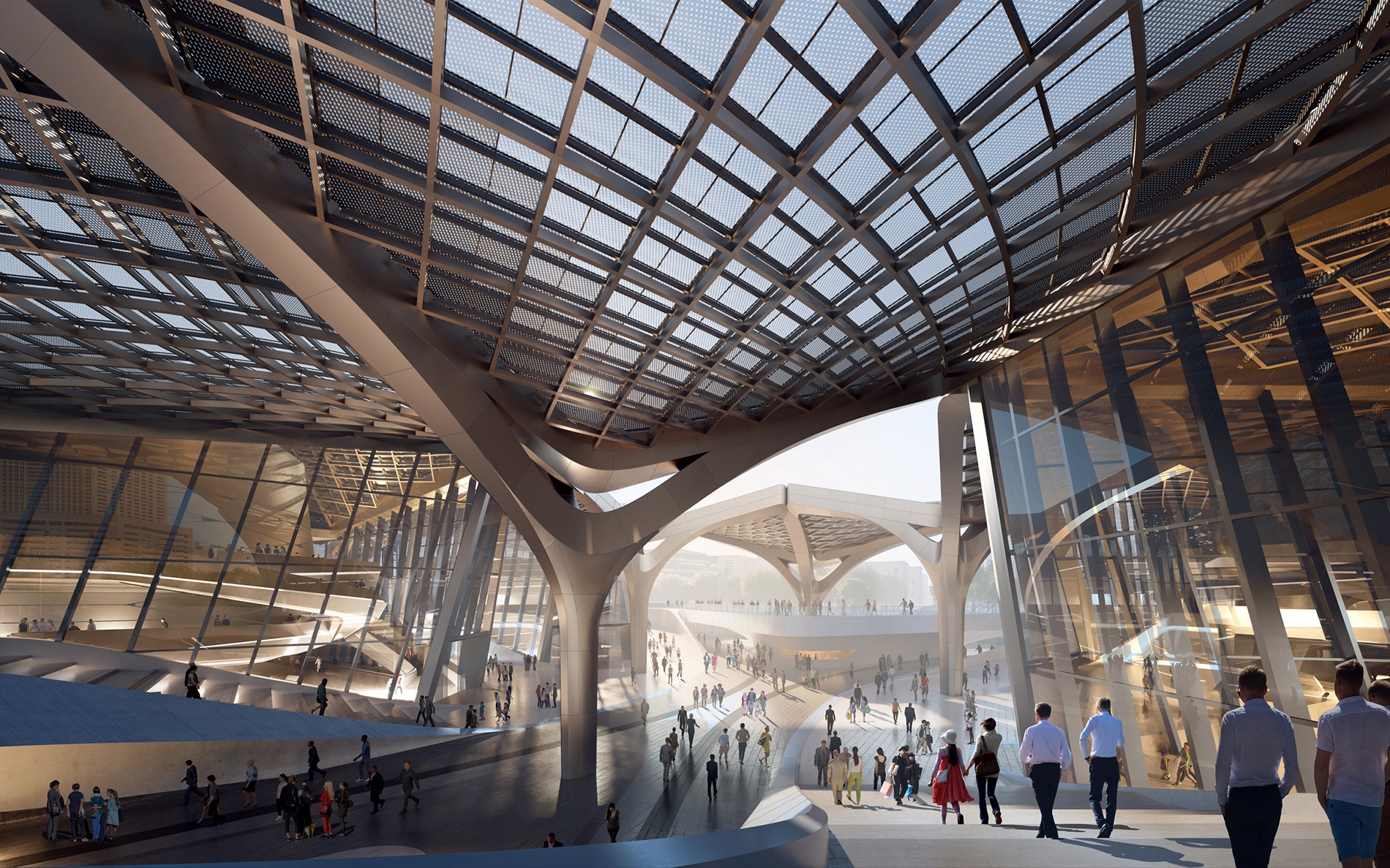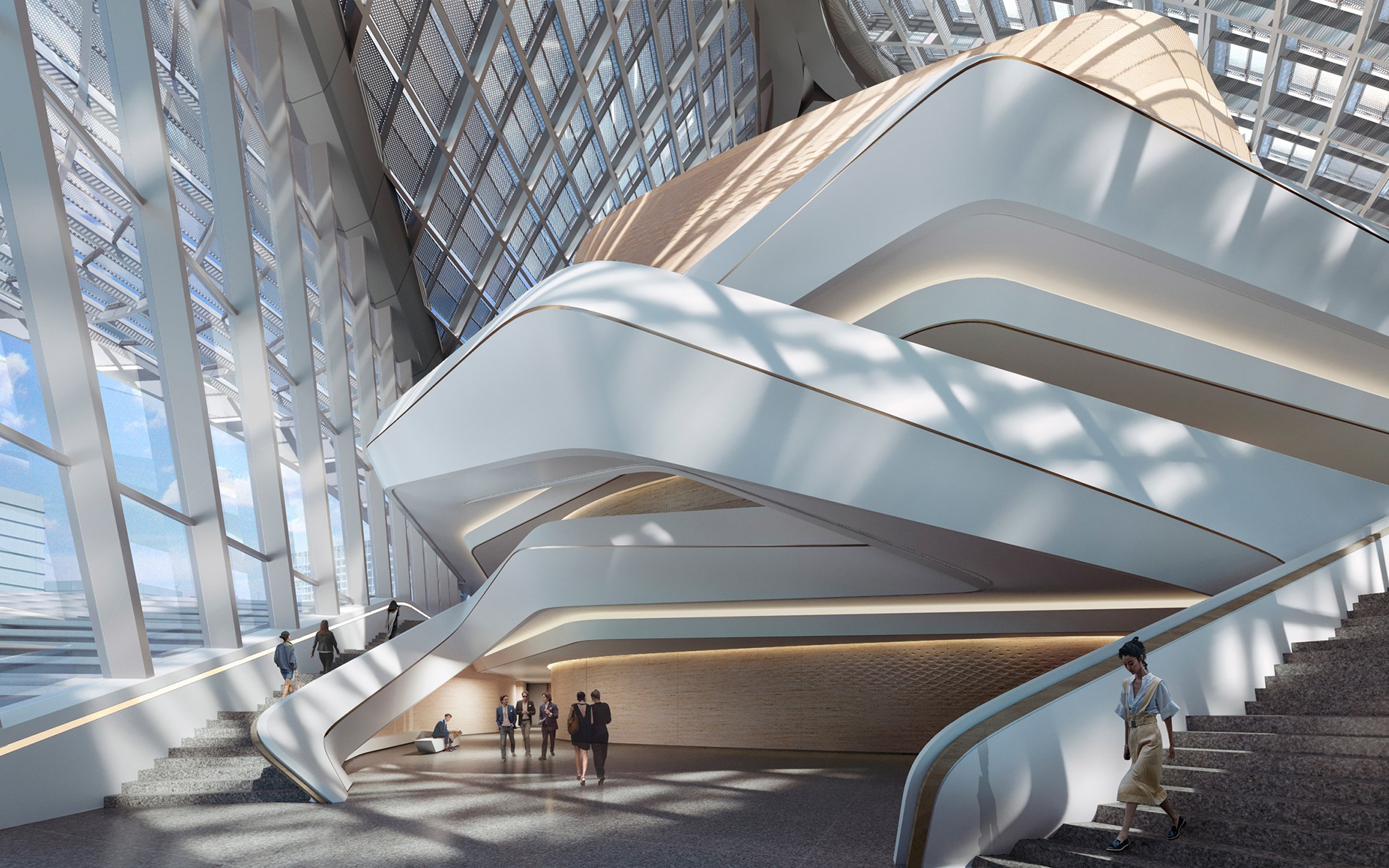 Next Post