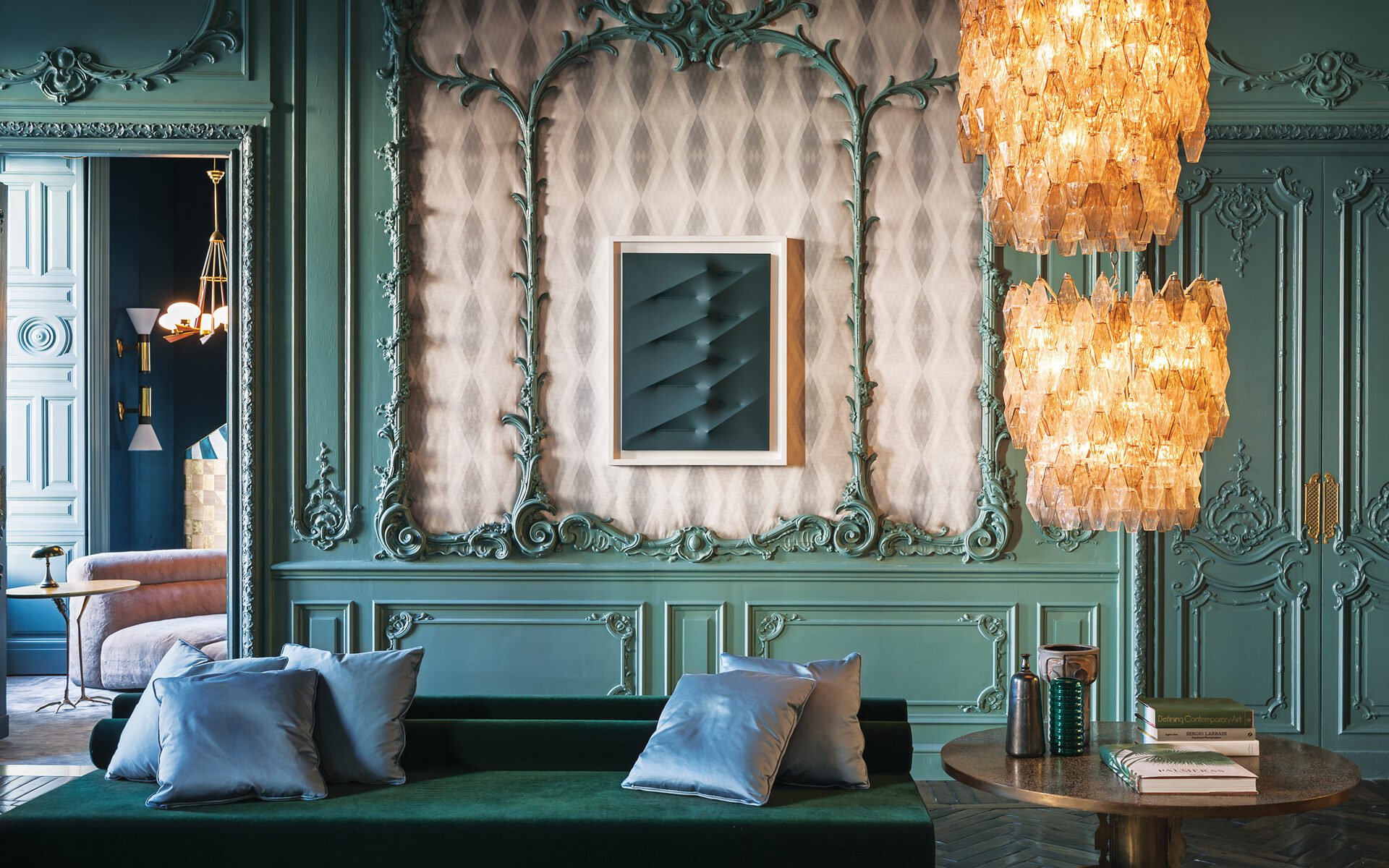 Go Inside the Stylish World of Dimorestudio's Emiliano Salci
Discover the people, places, and things that the acclaimed designer can't live without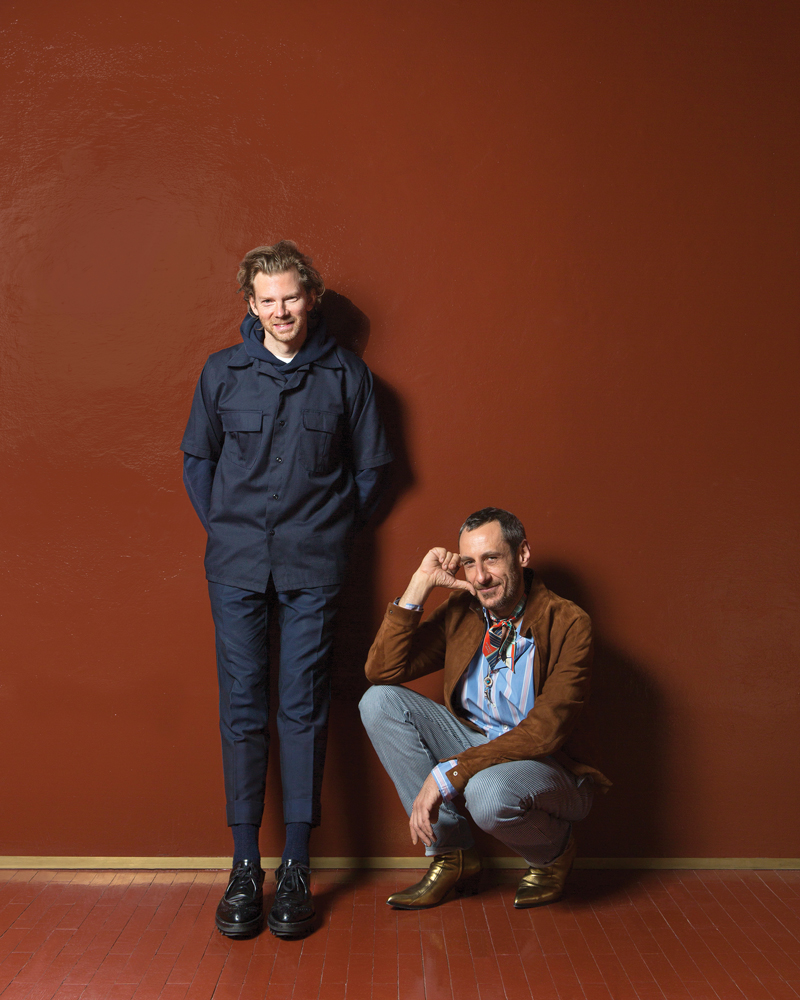 When Emiliano Salci and Britt Moran launched Dimorestudio in 2003, they became an instant sensation in fashionable circles for crafting cinema-worthy, seductive, and often luxuriously arrayed interiors that evoke strong emotions—mostly pleasurable and romantic but also on occasion seductively melancholic.
The creative pair reveres historical architecture (their architecture and design firm, after all, is situated in a 19th-century Milanese building), and they firmly say "no, grazie" to minimalism, as can be evidenced in their work for such inviting venues as the posh Palazzo Fendi, a VIP apartment in Rome; London's sexy nightclub Leo's; and the new Milanese eatery Langosteria Cucina, a moody space with a vaguely Japanese vibe. 
Besides having crafted home objects for Dior (as well as the fashion house's boutique in Dubai), Salci and Moran have their own furnishings label, Dimoremilano. Their latest überchic capsule collection, presented as a video event at the "Past Present Future" exhibition at the Salone del Mobile in September, includes an opulently patterned steel cabinet, a striking table whose glass top is inlaid with strips of fabric, and an Oriental-inspired metal pendant light covered in lace. Here, Salci invites us into his radiantly eclectic and stylish world.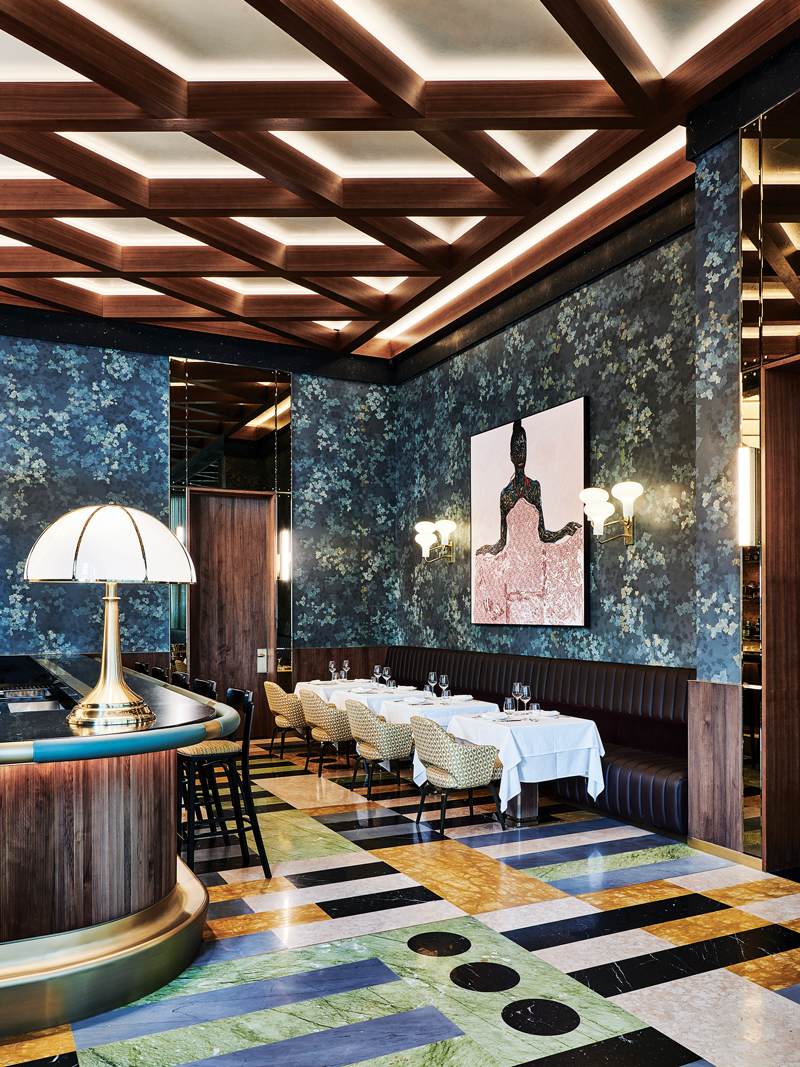 When it comes to colors, I love black and white, and everything in the middle—from purple to the various greens and yellows. What I do not love are primary colors, as I prefer non-defined, opaque tones. Right now, I am very partial to camel in combination with black or gray, which is a bit Art Deco. 
My go-to fabric is velvet, as it is palpable, soft, beautiful to the touch. It is a material I use constantly.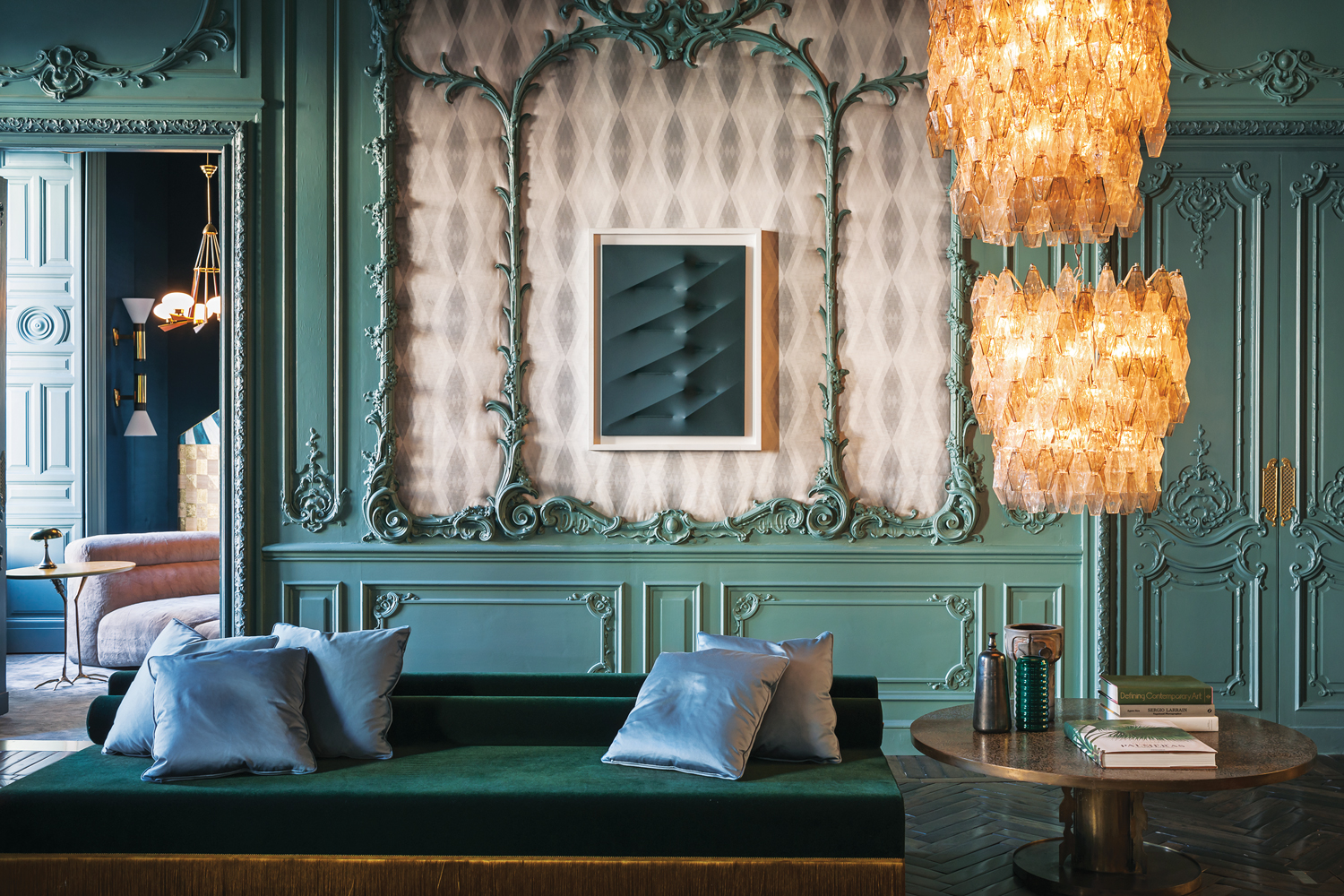 If I could own one artwork it would certainly be a contemporary piece, something by Donald Judd. My first love brought me to discover contemporary art, and it was through Donald Judd's works that I found my way to the contemporary world. His cubes and those series of parallelepipeds are always a point of reference, a creative foundation, and an inspiration for my projects.
The place I find most inspiring is New York: the art galleries, the streets, the people, the boutiques, the space. To me, New York is everything; it's the world, it's so free.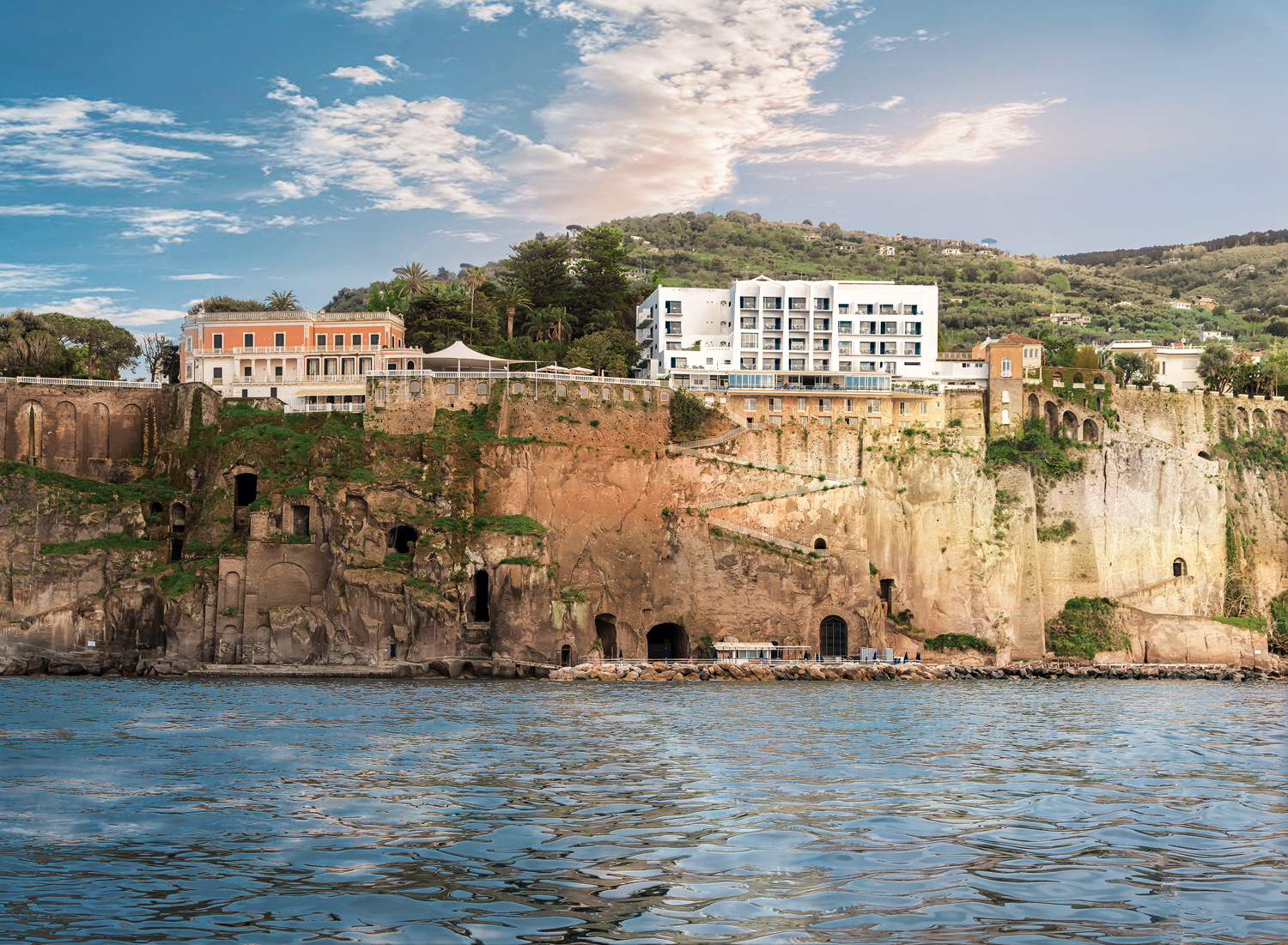 My favorite hotel is the Parco dei Principi in Sorrento because it is one of Gio Ponti's most important creations and at the same time a magnificent place close to nature and the sea. It is relaxing in its colors: the whites, Gio Ponti's green that is not really green, the light woods, the ceramics. Everything is beautiful, and of course the food is great!
I really like cooking, it relaxes me. My go-to dish is spaghetti with tomato sauce.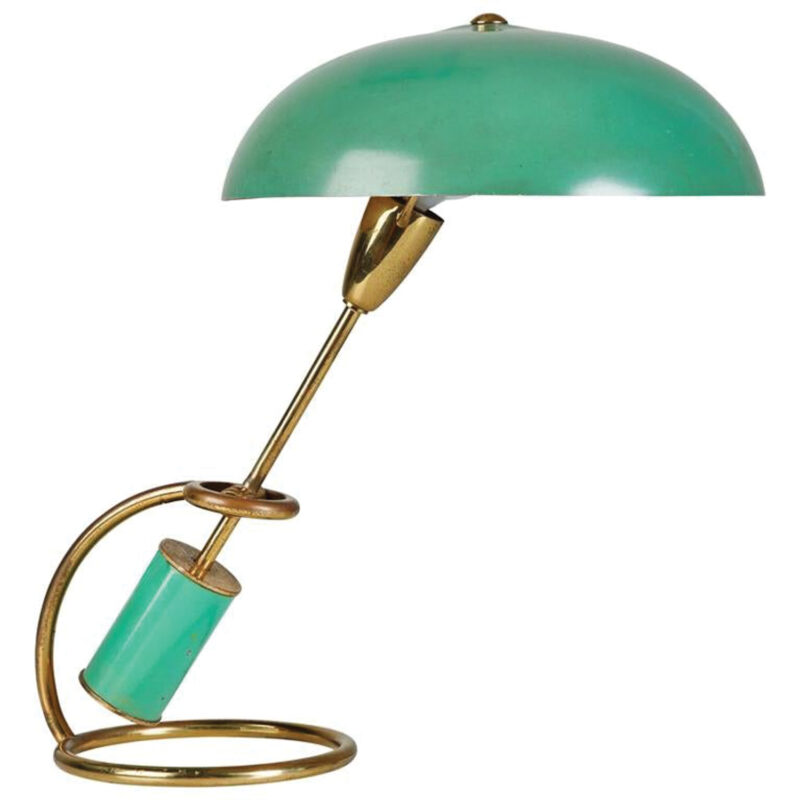 "The 1930s continue to influence me because I find that period to have been so innovative and contemporary"

Emiliano Salci
One of my favorite movies is The Conformist by Bernardo Bertolucci. I love the interiors and the angles, which are a bit stern and rationalist.
My design work references the entire 20th-century, but more specifically, the 1930s, which continue to influence me because I find that period to have been so innovative and contemporary. While the '70s and '80s are dated, the '30s are always so modern.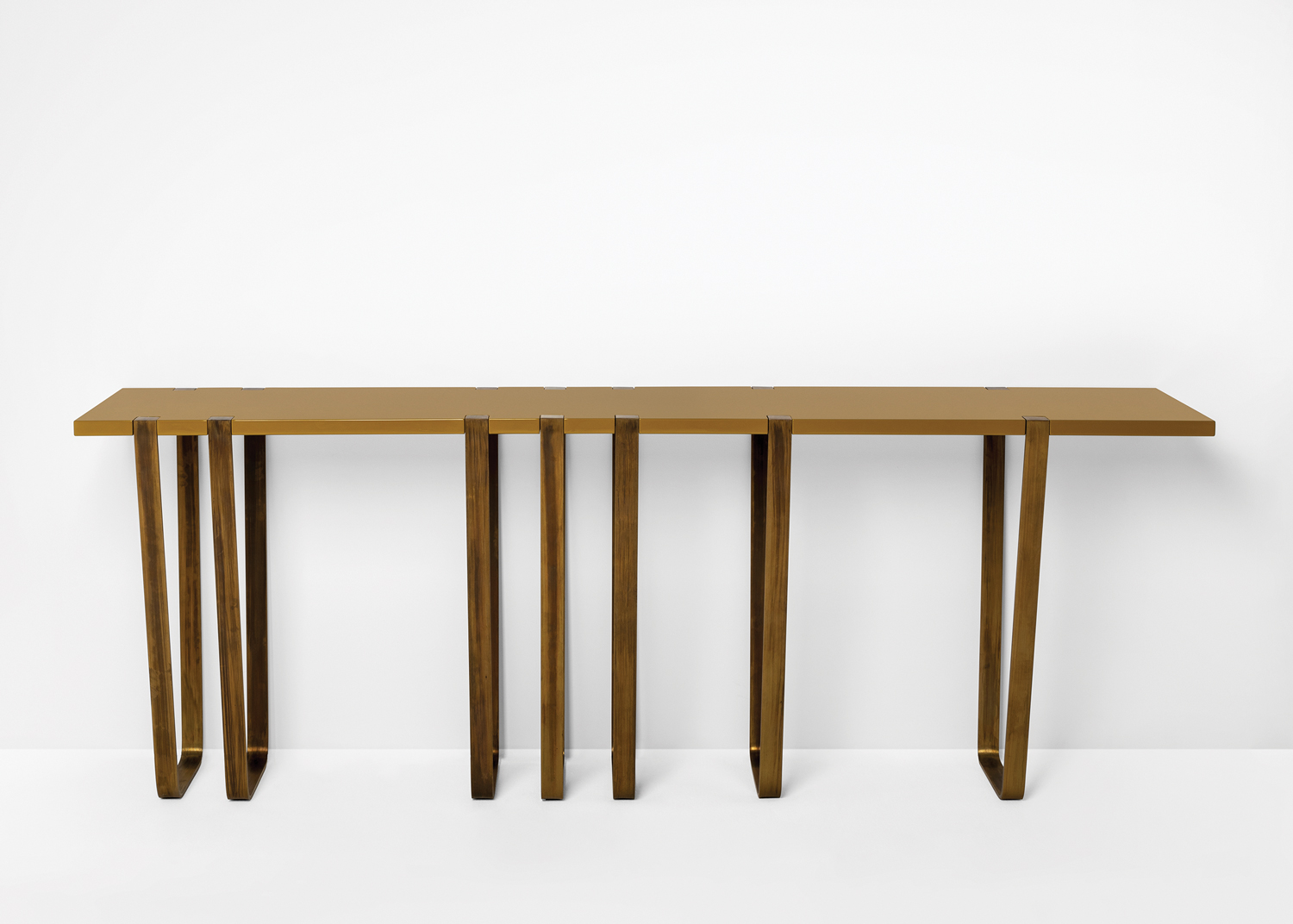 The piece of furniture that lives with me and always moves with me is our Codice console. It is one of our first prototypes still on the market and remains one of our best sellers. Originally lacquered black with brass legs, it was the bridge to our furniture company, Dimoremilano.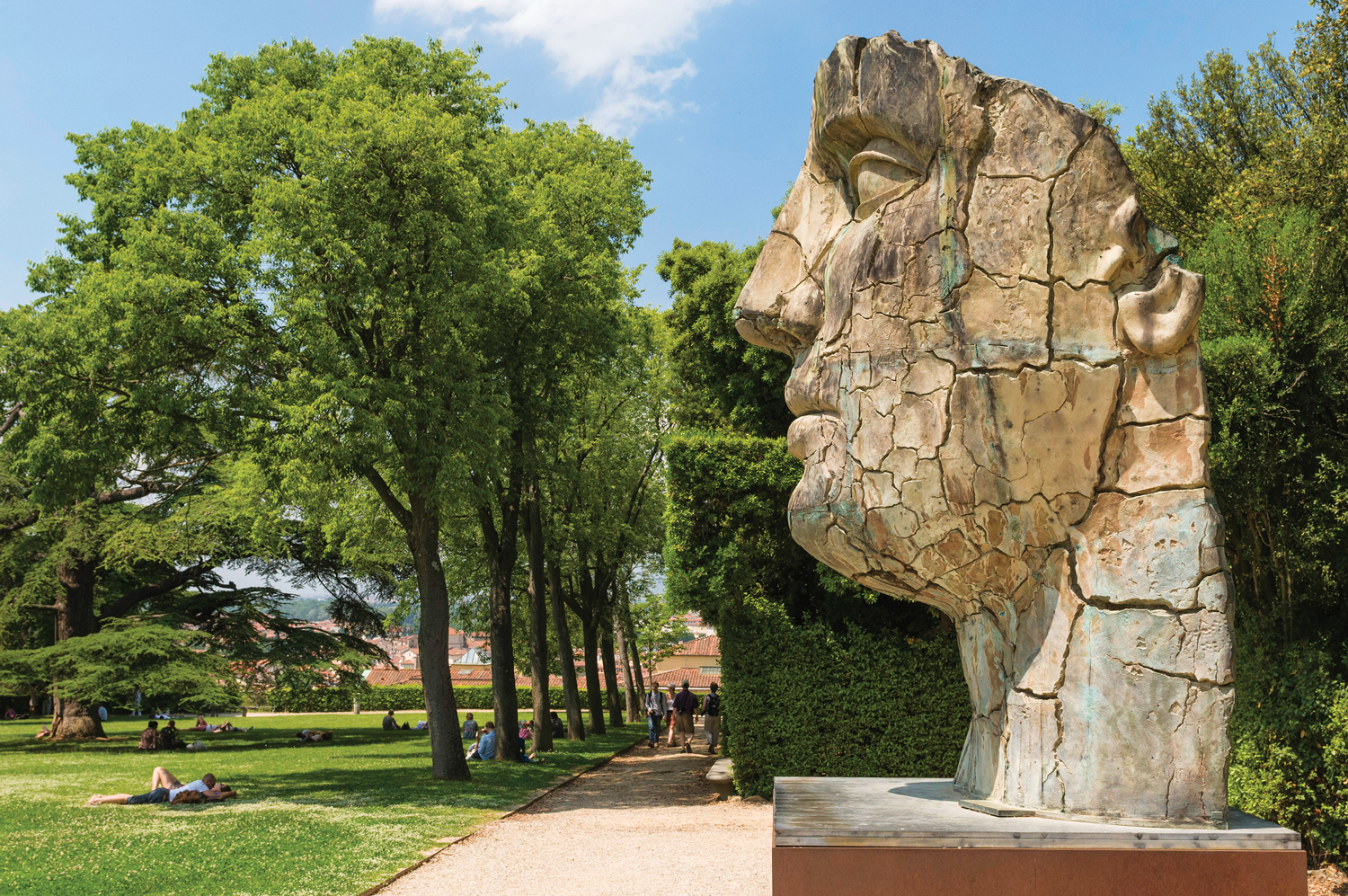 On my bedside table are a lamp by Angelo Lelii, an hourglass my mother gifted me, a frame by Gabriella Crespi (with no photo), a Chinese box, a great book on the history of Hermès, and reading glasses.
I like visiting Italian gardens such as the Boboli Gardens in Florence, but what I really love are the courtyards and the cloisters, which I find quite special. They are secret worlds, closed off to the public.
A version of this article first appeared in print in our 2021 Winter Issue under the headline "Italian Lessons." Subscribe to the magazine.
Next Post