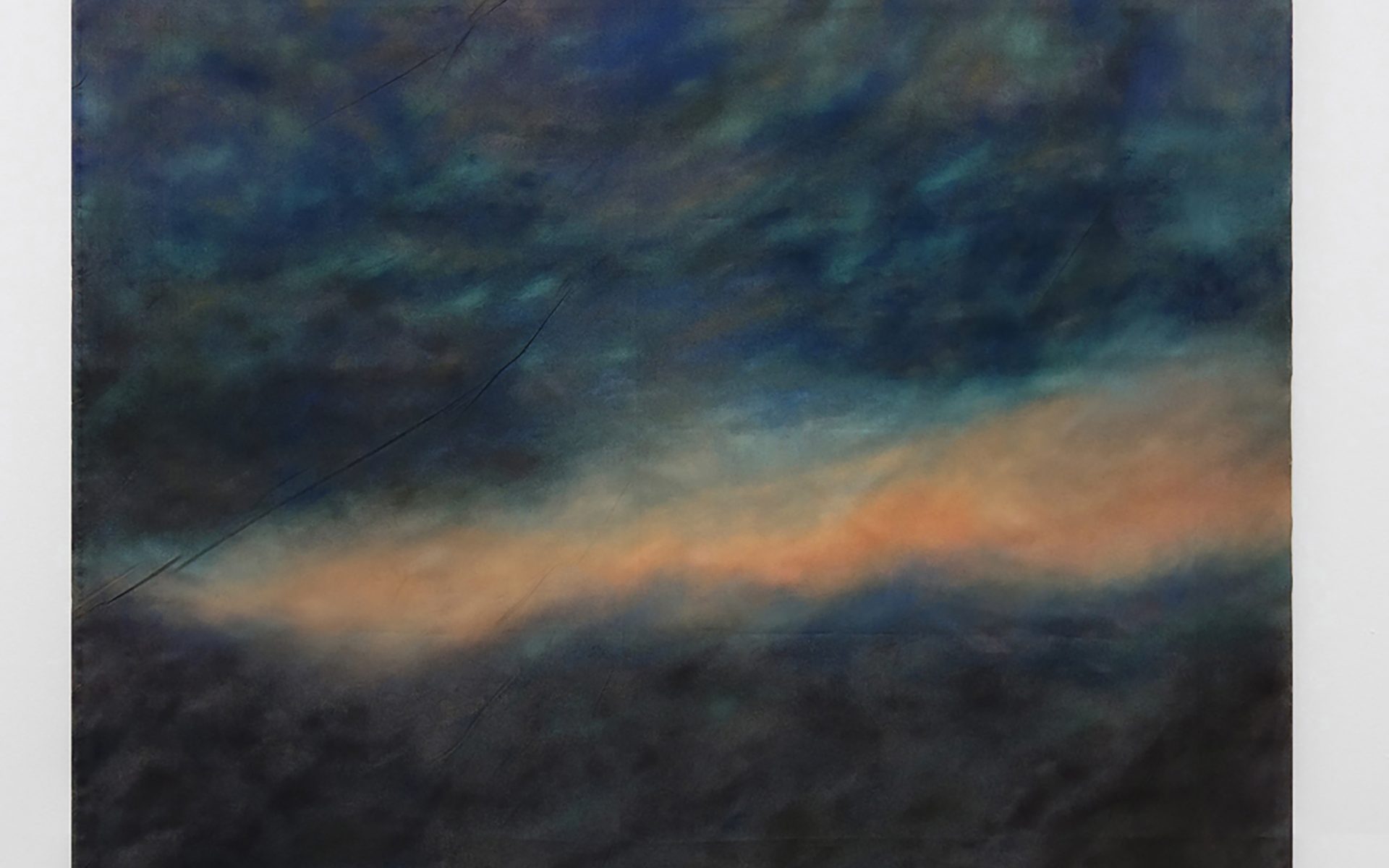 5 Emerging Italian Artists to Know
In an exciting exhibition at the Italian Cultural Institute in New York, here are the names to look out for
Whether or not you've already made your way to Magazzino Italian Art, the art space devoted to postwar and contemporary Italian art that opened last year in Cold Spring, New York, get yourself to the Italian Cultural Institute on Park Avenue in Manhattan to see the institution's latest collaborative curatorial project: "Young Italians."
Curated by Ilaria Bernardi, the group exhibition features work by 12 artists under the age of 40 who were either born, grew up in, or currently work in Italy—and who all are contending with the theme of legacy, whether through considering the country's art history or reflecting on the social and political issues of today.
It marks the 50th anniversary of a 1968 show of the same name that similarly featured artwork from a dozen young Italian artists at the time, which was mounted at Boston's Institute of Contemporary Art and New York's Jewish Museum.
This essence of legacy is perfectly encapsulated in a standout piece titled Salvia (Sage) by artists Valentina Ornaghi and Claudio Prestinari. From a distance, the wall installation's uniquely subdued palette of off-white against a gray-green background evokes the still life paintings of the great Bolognese artist Giorgio Morandi. Up close, the work reveals itself to be composed of glazed stoneware vessels that resemble miniature smokestacks and cooling towers. The success of the work lies in this tension between what the work at first appears to be and what it actually is.
Recommended: See Highlights of Expo Chicago 2018
"There is a dialogue between crafts and industry," Ornaghi told Galerie at the opening. She said the inspiration for the shapes of the ceramics were the "industrial landscape typical of the suburbs of Milan."
Mining Italy's long tradition of artmaking is the Siennese artist Eugenia Vanni's Ritratto di tela di lino preparata (Portrait of Linen Canvas with Primer), a work of egg tempera on wood from 2017. "Used mainly for Medieval religious paintings and having always assumed that symbolic 
value, this technique turns the portrait of the linen canvas into an icon," the artist explains. "What at first glance appears to be a monochrome is actually a figurative painting evoking the many phases of art history—particularly Italian art of the 1960s—in which the blank canvas was the subject of experimentation by such artists as Giulio Paolini."
Milanese artist Serena Vestrucci must have watched a lot of YouTube makeup tutorials in the four years (2014–18) she worked on her painting Trucco, which means both "trick" and "makeup" in Italian. A painting of a moody landscape rendered entirely in sparkly eye shadow on canvas, Trucco is, frankly, pretty. But the curator calls it much more. "Vestrucci inverts the status of the painting in relation to that of the canvas." Canvas is typically considered a support for the painting and makeup, of course, is meant to be in service to the wearer's skin.
The one video work on view is Danilo Correale's compelling The Surface of My Eye Is Deeper Than the Ocean (2011), which employs tight, evocative cinematography and sound capture to depict people engaged and absorbed in the obsessive gesture of scratching lottery cards. According to the artist's research, people in Italy spend 4 million euros a day on lottery and prize games, even while the country is plagued by economic crisis. The artist spent 90 percent of his production budget to buy approximately 600 scratch-off tickets that he distributed to randomly selected people from local lotto shops. In exchange for permission to film, he offered equal redistribution of any profits, which he reports came to roughly €30 each ($35). He writes, "Nowadays, the inability to imagine a better future seems to have been replaced now by the pursuit of luck: The hope is morbidly articulated toward a downward spiral that
 leads to a further crumbling of the social fabric."
Recommended: The Best Art and Design Fairs Around the World This October
The curator has also chosen a number of artists who split there time between Italy and elsewhere (including three artists who work in New York: Correale, born in Naples; Davide Balliano, born in Turin; and Gian Maria Tosatti, born in Rome), purportedly to explore "the extent to which Italian culture is present in their work and the interplay between exact location and displacement."
The other artists represented are Irene Dionisio, Antonio Fiorentino, Silvia Giambrone, Domenico Antonio Mancini, Elena Mazzi, and Luca Monterastelli. A tip for those who visit and for whom many of these artist will be unknown: There are no wall texts so pick up the catalogue and be sure to check out the artist biographies at the end.
"Young Italians" is on view at the Italian Cultural Institute of New York, 686 Park Avenue near 68th Street, Monday to Friday, from 9 a.m. to 5 p.m. 
Next Post