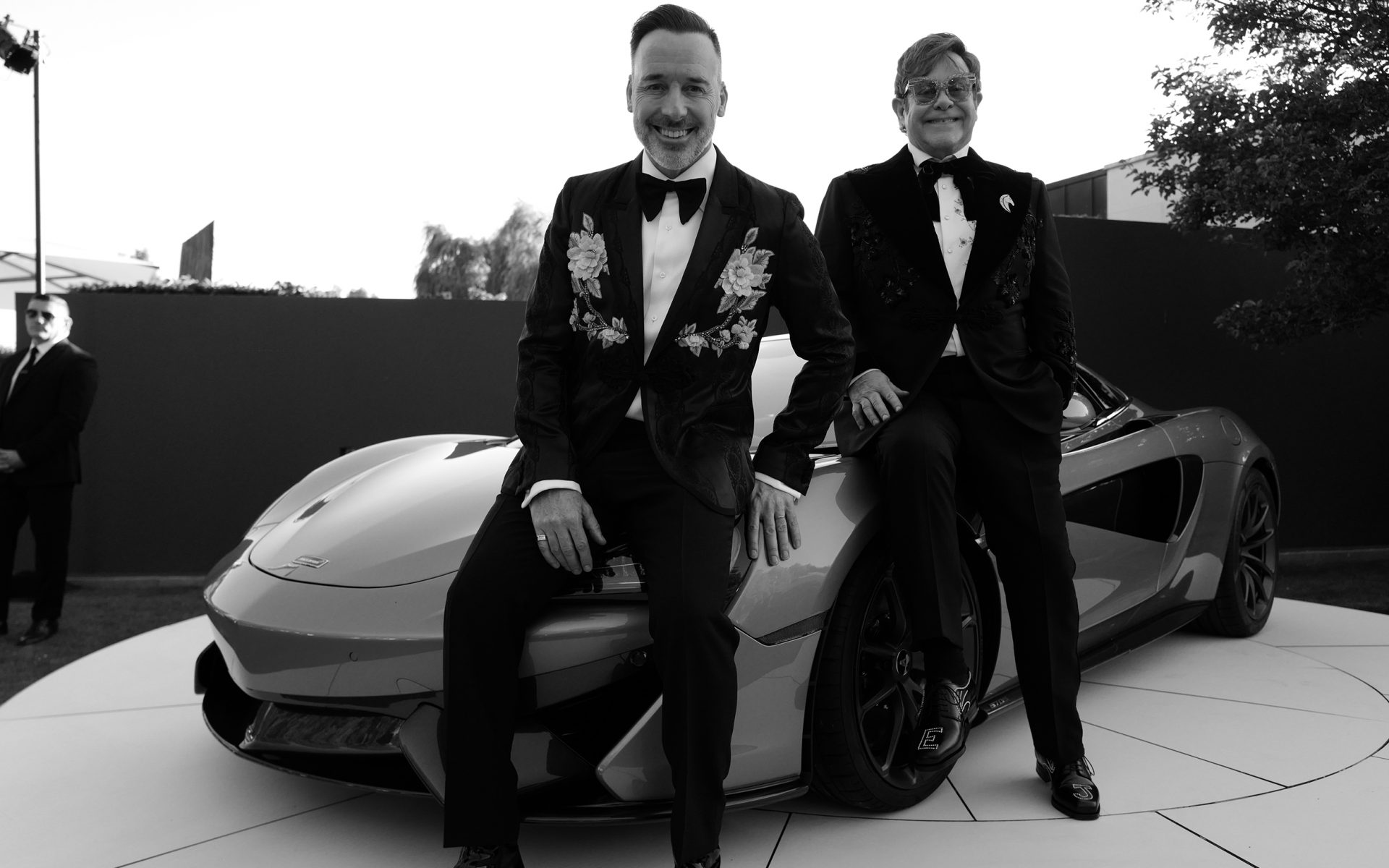 Inside the Party That Raised Millions for the Elton John AIDS Foundation
The night included an auction, where lots ranged from breakfast with Victoria Beckham to a luxury McLaren sports car
Any party where Sir Elton John is in attendance, Ed Sheeran performs, and somebody goes home in a brand-new, bespoke McLaren 570S Spider is probably a night to remember. But it's especially true when the party in question is for a noteworthy cause, like Wednesday night's Argento Ball benefit for the Elton John AIDS Foundation (EJAF), which the "Bennie and the Jets" singer hosted at his home in the U.K.
The event raised £4.4 million between ticket sales (£3,500 each), pledges, donations, and a one-of-a-kind auction. Lots ranged from breakfast with Victoria Beckham to the aforementioned 570S Spider, which went to an anonymous bidder for £725,000.
Donated by McLaren, the luxurious 570S features a black leather interior and was hand-sprayed in special "Blade Silver," a nod to the Argento Ball's silver anniversary. It also came with a private tour of the McLaren Technology Center, in Surrey, England. For the less mechanically inclined, there was plenty else worth a hefty bid. The auction included a custom-made copy of the gown that Victoria Beckham wore that evening—a slim-fitting fishtail gown with a plunging neckline—and a unique Gucci Experience around Elton's Farewell Tour.
Recommended: 9 of the Most Expensive Hotel Suites in New York City
Even more unique was a limited-edition fidget spinner by one of the night's key sponsors, Bulgari. The brilliant ornament, not your typical knick-knack, is set with green chalcedony, cultured Akoya pearls, amethyst, citrine, topaz, and pave diamonds. It comes as no surprise that Elton, who sported a pair of his iconic bedazzled glasses throughout the evening, had a hand in the spinner's design.
The benefit coincided with the 25th anniversary of EJAF, which has not only reached millions of people in 26 countries with HIV education, support, and care, but has also saved almost a million babies from being born HIV-positive. All of last night's proceeds will go toward the Foundation's efforts to create an AIDS-free future.
Next Post