Tour Artist Duo Elmgreen & Dragset's Unbelievable Studio in Germany
Working in a 1920s Berlin water-pumping station, the prolific duo are turning out some of the most evocative and smartly provocative art of their 25-year collaboration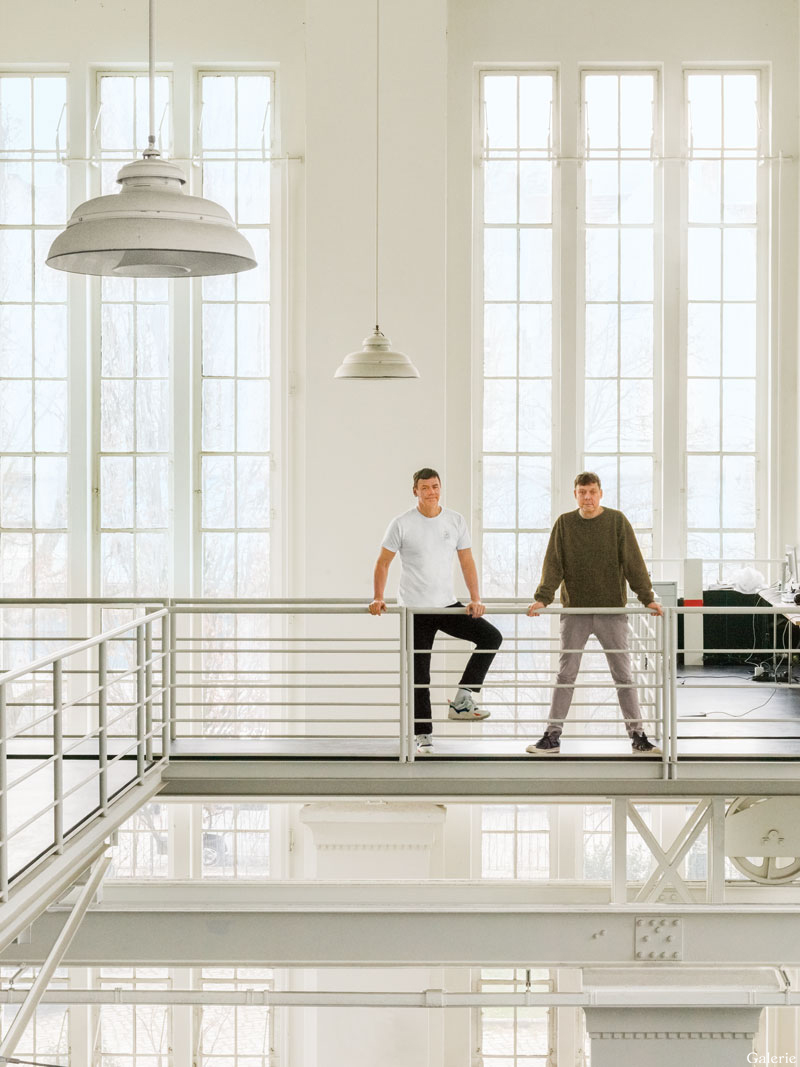 You know, we're old rats," says Ingar Dragset, referring to himself and his longtime creative partner, Michael Elmgreen. Last year the duo marked 25 years of making art together as Elmgreen & Dragset, known for their witty, irreverent sculptures and installations that subtly subvert entrenched social codes and power structures using playfulness, beauty, even delightful absurdity.
The artists have turned gallery spaces into full-scale swimming pools, topped a plinth in London's Trafalgar Square with a bronze monument (or, rather, anti-monument) of a boy on a rocking horse, and, perhaps most famously, installed a replica of a Prada boutique—permanently closed—on an empty stretch of Highway 90 in the west Texas desert near Marfa. "Many of our works are not only a comment on an existing reality," says Elmgreen. "They are sort of an expanding of reality by making a magic moment, making our boring, everyday lives a little bit more mysterious."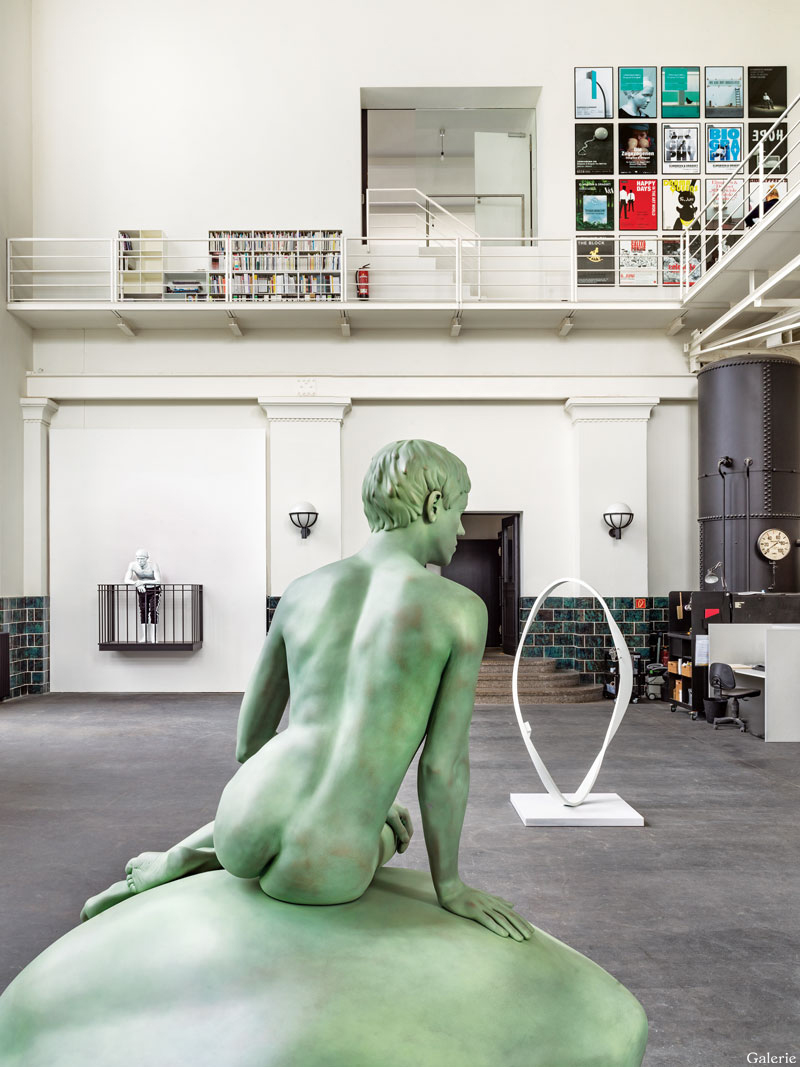 The pair's latest magic moment can be found inside the recently opened Moynihan Train Hall in New York. Anchored to the ceiling of the station's south entrance, the commissioned work consists of nearly 100 models of skyscrapers—some based on real structures, others wholly invented—illuminated by 72,000 LED lights. Evocatively titled The Hive, the cluster of buildings is a minimalist vision of a metropolis, projecting downward like stalactites, some up to nine feet long. The work speaks to the increasing homogeneity of global skylines, defined by "spectacular, expensive buildings by the same starchitects," Elmgreen says. But, he notes, The Hive is also imbued with more optimistic ideas about urban dynamism, ingenuity, and a profoundly complex—if not always harmonious—coexistence.
Elmgreen, who is Danish, and Norwegian-born Dragset are thoroughly international artists, represented by nine galleries in the U.S., Europe, and Asia. They've been based in Berlin since 1997, when they settled there not just as collaborators but as a couple. Their romantic relationship ended a decade later, around the time they made one of their biggest leaps professionally, acquiring a decommissioned 1920s water-pumping station in the city's Neukölln neighborhood to serve as their studio.
"Many of our works are sort of an expanding of reality by making a magic moment, making our boring, everyday lives a little bit more mysterious"

Michael Elmgreen
An elegant brick building, its façade striped with narrow windows that span nearly its entire height, the station contains around 10,000 square feet of interior space. Much of that is occupied by a soaring, column-free main hall overlooked by mezzanines and catwalks that are now occupied by desks and workstations used by the studio's ten-member team.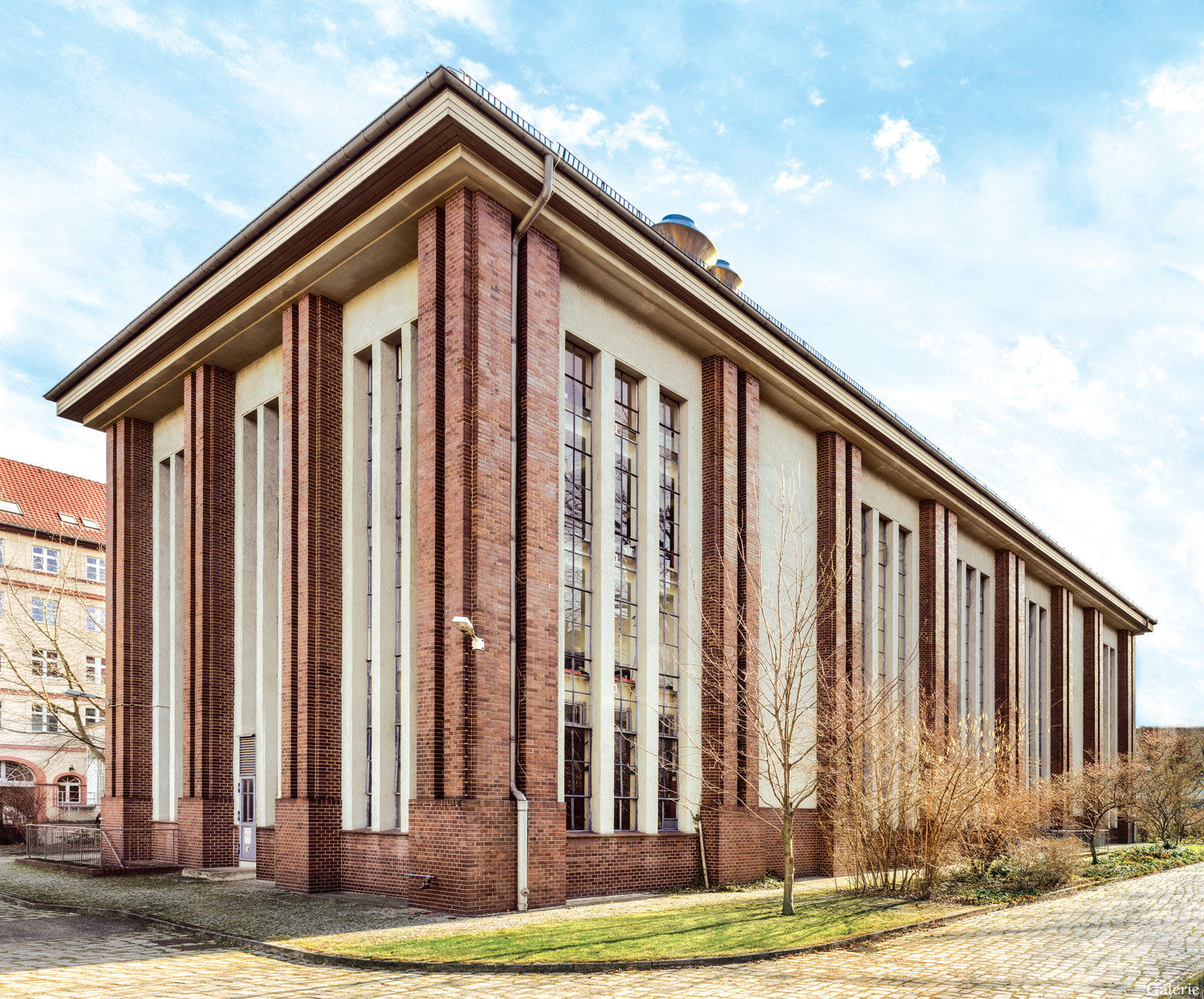 It took the artists a year to decide how to proceed and to pull together money for renovations, which were carried out with architects Nils Wenk and Jan Wiese. "We were willing to keep it more or less as it was," says Dragset, "leaving the historical details intact."
The light-filled big hall, with its nearly 45-foot ceiling, serves as the primary work space, adapted for each project based on how much is being made in the studio or, as with most of the artists' work, by outside fabricators. "Sometimes we do tests that fill the entire space," says Elmgreen. "For the Moynihan Train Hall installation, we did paper and wooden models here, including sections at full scale."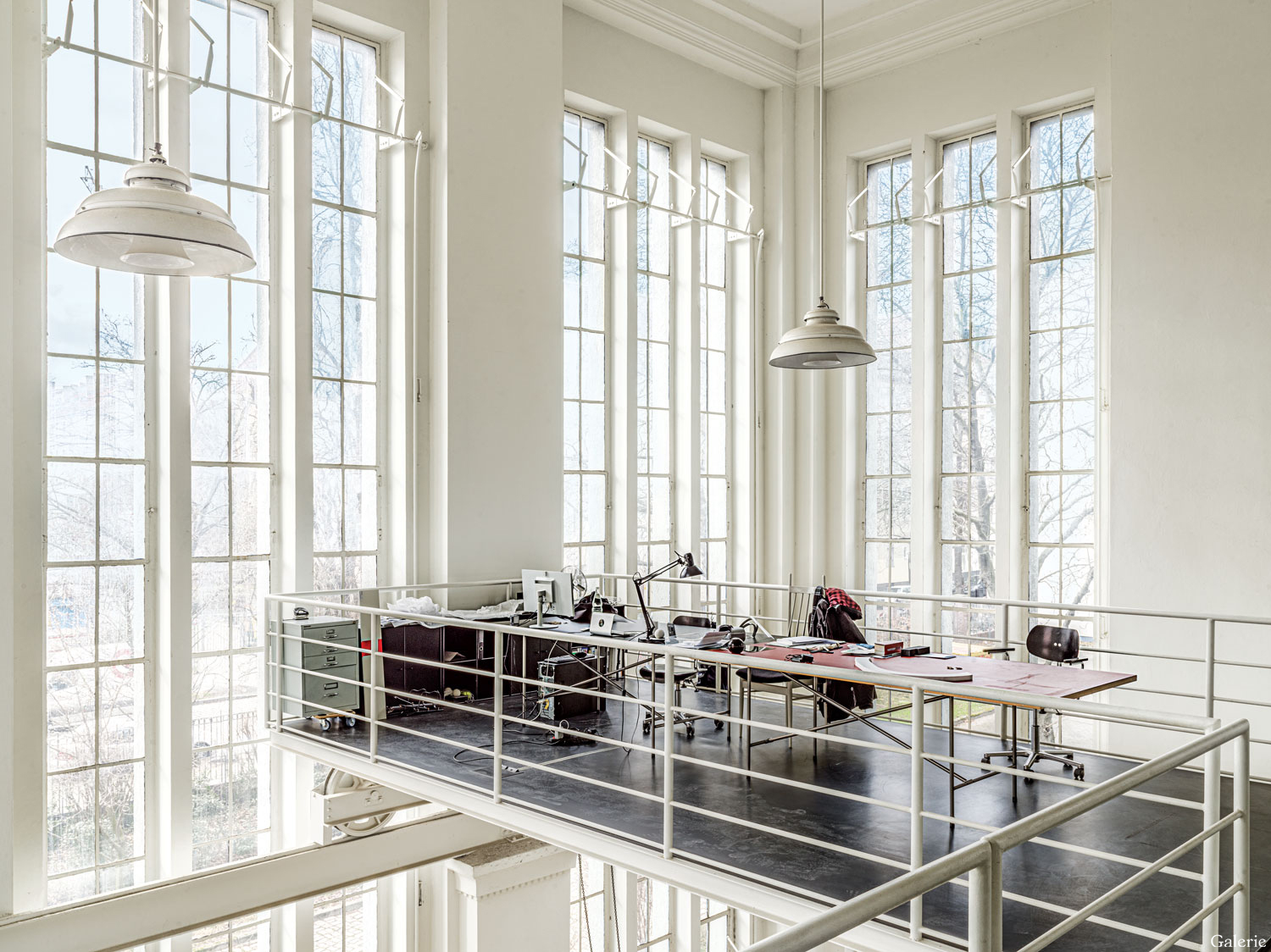 At the back of the building, there are three floors that contain a kitchen and dining area for communal lunches, a conference room, and private quarters for Elmgreen and Dragset, furnished in part with repurposed pieces from past exhibitions. (Both have separate apartments in the city, though Elmgreen stays at the studio more or less full-time.)
When they're not traveling, Elmgreen and Dragset are in the building every weekday, and despite challenges they've maintained a busy schedule throughout the pandemic. Their installation Short Story, first presented at König Galerie in Berlin last summer, is now on view at the Copenhagen Contemporary, through October 24. It consists of a nearly life-size tennis court with two white-painted bronze figures of boys, one lying defeated and the other standing uncomfortably with a trophy. There's also a third figure of a man seated courtside in a wheelchair, perhaps sleeping.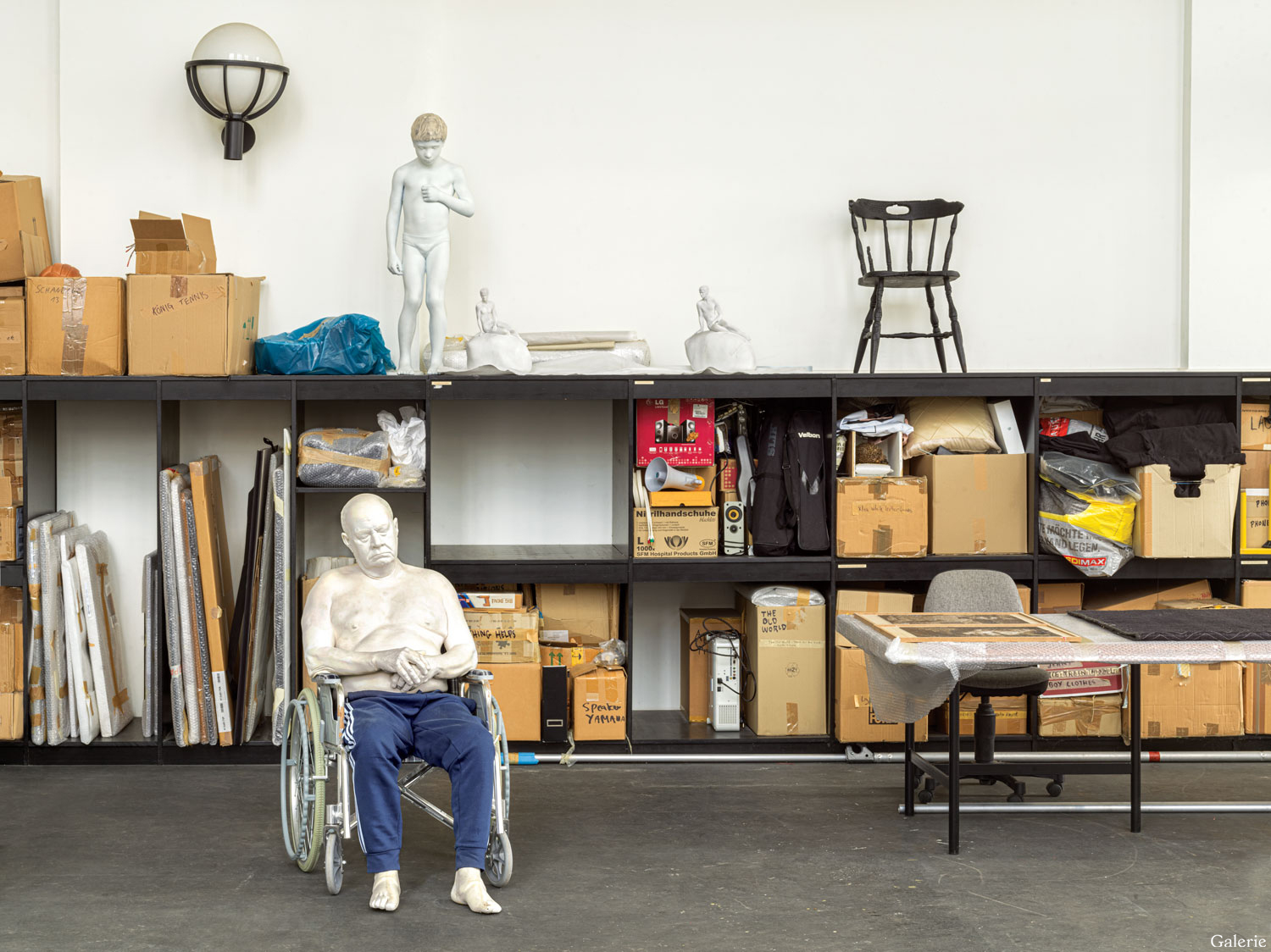 As with so many Elmgreen & Dragset creations, a precise reading remains elusive. "We have three characters, and it's unclear who they really are and how they relate to each other," says Dragset. "The whole thing could be a memory. Or a dream. It's really up to the visitor to choose."
Other current projects include commissions for a new indoor swimming pool in Copenhagen and Stockholm's Royal Djurgården. There are also plans for an exhibition at the Centre Pompidou-Metz in France next year (dates to be determined) as well as multiple gallery shows. First up will be a presentation of new sculptures at Pace's multistory Chelsea building in November—the duo's first solo show in New York since 2016.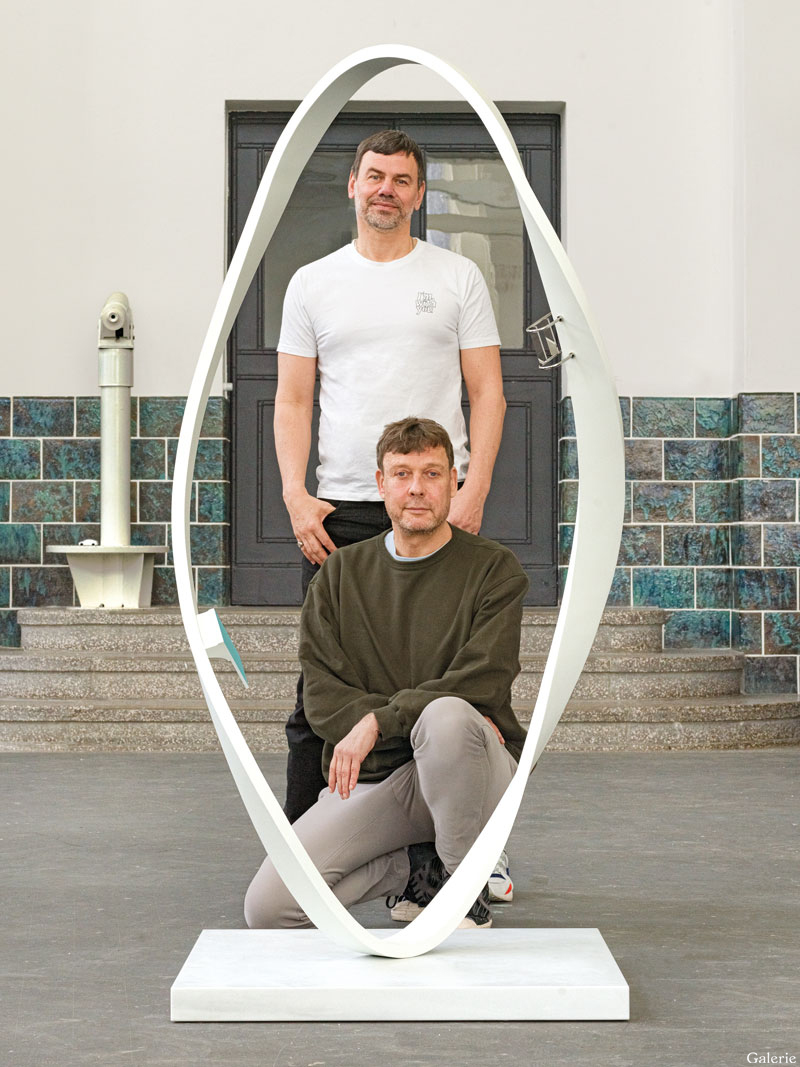 Just as the artists prefer not to get too specific in explaining their art, they avoid saying much about what they're working on. "We have many ideas," teases Dragset, who recently visited a Carrara marble quarry for an undisclosed project. After all, says Elmgreen, "we don't want to spoil the moment of surprise."
A version of this article first appeared in print in our 2021 Summer Issue under the headline "Creative Industry." Subscribe to the magazine.
Next Post