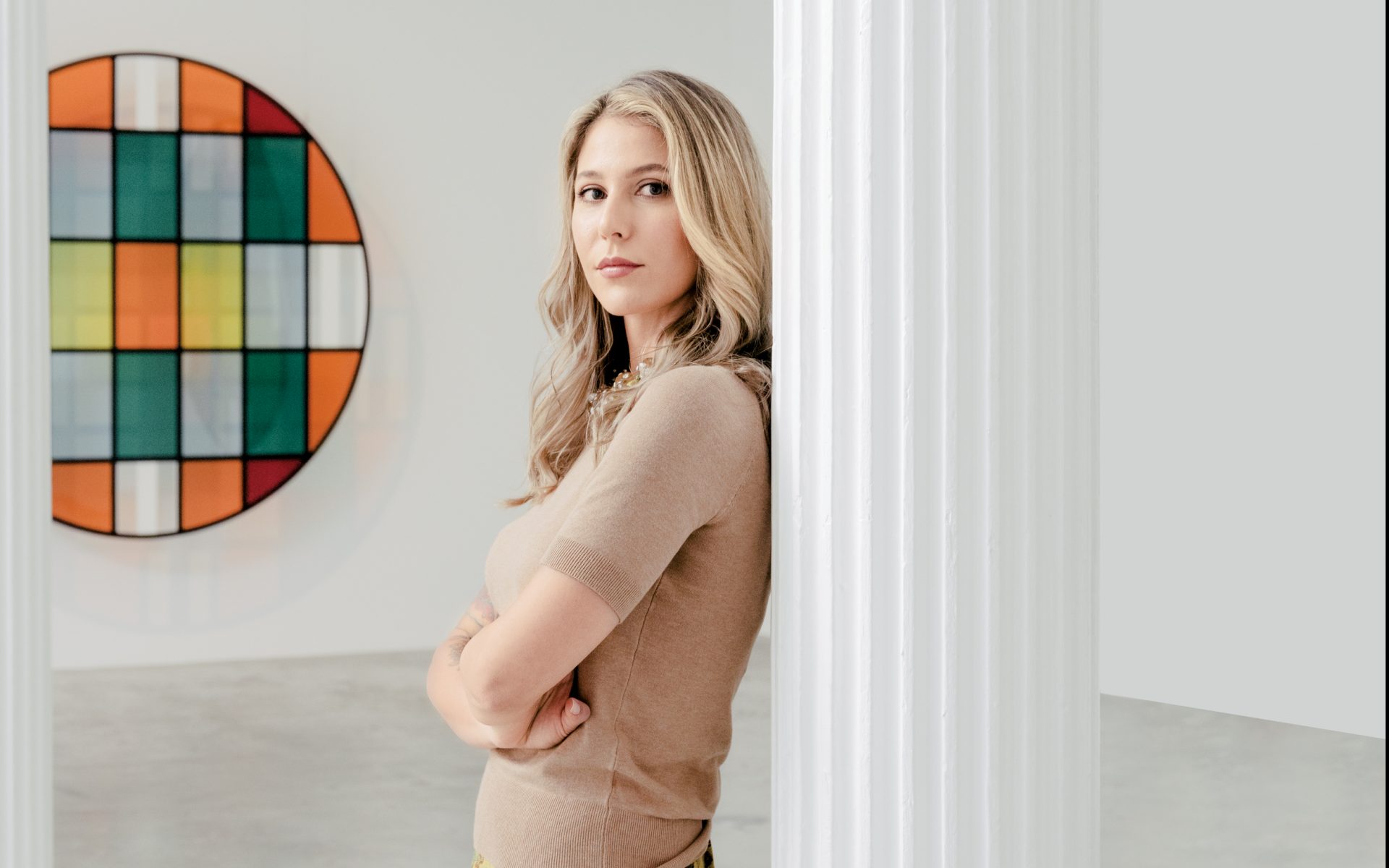 How Art Advisor Elizabeth Margulies Is Blazing Her Own Trail
Having grown up surrounded by world-renowned art, Elizabeth Margulies was destined to be a champion of artists
When Elizabeth Margulies was studying for her master's degree in modern and contemporary art at Sotheby's Institute of Art in New York, friends started looking to her for advice. "Have you heard of this artist?" they would ask. "Is it a good price?"
Th­us Margulies's career as an art adviser was launched. But as the daughter of Martin Margulies—whose collection is world-renowned and a perennial draw during Art Basel in Miami Beach—art was almost certainly her destiny. "I grew up in a home with many historical artworks and traveled to art fairs with my dad when I was a child," says Margulies, who attended her first Venice Biennale at age eight. "I've always loved art."
Today, as the founder of Elizabeth Margulies Art Consulting, she is helping carve the careers of emerging and midcareer artists, including Tomás Saraceno, Iván Navarro, and Shara Hughes, by supplementing and enhancing the exposure they get through their galleries or, in some cases, working with artists who aren't represented.
As the art market becomes increasingly dominated by galleries with global footprints, Margulies is blazing a new trail by creating unconventional opportunities for artists, like connecting them with commercial projects or facilitating unique installations. She's also built a client base of private collectors and real-estate developers who have highly visible public spaces, such as Flaneur Hospitality, for which Margulies is curating an art program of emerging talent.
Recommended: Chicago Gallerist Monique Meloche Tells Us About Her Favorite Things
Also for Flaneur, Margulies enlisted David Salle to create two massive prints of his works to adorn the scaffolding of an under-construction luxury hotel. "We thought it would be great to start with a bang and activate the façade of the building," she says. "Why not use it as a blank canvas and give the gift of public art to the people?"
In addition to nurturing talent, Margulies also sees her role as helping the public develop a deeper appreciation for art. "I want to make people aware of the intrinsic value of art," she says thoughtfully, "the rewards and the cultural capital that art brings to every project or city."
A version of this article first appeared in print in our 2018 Winter Issue under the headline Art Smarts. Subscribe to the magazine.
Next Post