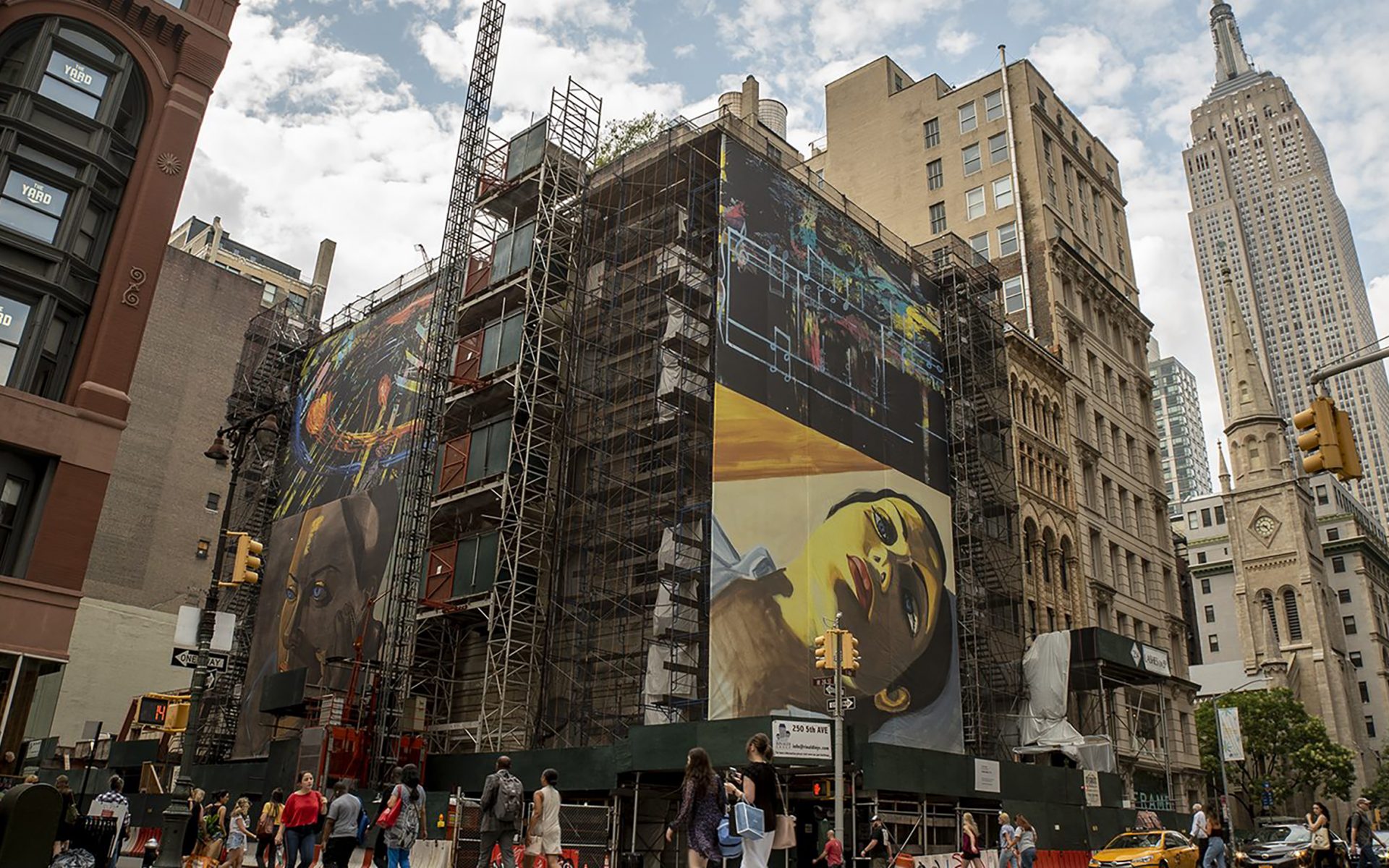 Monumental David Salle Installation Adorns New Luxury Manhattan Hotel
Elizabeth Margulies curates an art series that kicks off with the buzzy new hotel by Flaneur Hospitality
Luxury hotels are becoming so much more than simply a place for travelers to rest. As guests are craving personalized and unique travel experiences, hotels offer everything from rotating art exhibitions to artist-in-residence programs and hands-on workshops. Some are now even considered art destinations in their own right.
The latest venture to cause a buzz in the art world is Flâneur Hospitality, a new luxury company spearheaded by real estate entrepreneur and vice president of Empire Management Alex Ohebshalom. The inaugural project is a 155-key luxury hotel in a historic McKim Mead & White building that will boast a dynamic art program curated by on-the-rise art advisor Elizabeth Margulies.
Recommended: 9 Luxury Hotels with Artist-in-Residence Programs
Slated to open in the fall of 2019, on Fifth Avenue and 28th Street in New York's NoMad district, the playful concept behind the hotel is the ethos of the Flâneur: a passionate wanderer hailing from 19th-century French literary culture. "My goal is to create hotels that inspire guests to slow down and saunter, and serve as enticing portals to discover," Ohebshalom says.
To set the tone of what's to come, Margulies tapped the iconic American artist David Salle to recreate two of his striking 2013 works. Recently unveiled, Swamp Music and Solar System adorn the limestone and terracotta building's construction cladding.
"We wanted to bring Salle's work to the people and streets of New York City in a playful, unexpected way," Margulies, the daughter of world-renowned Miami art collector Martin Margulies, tells Galerie.
While programming is still being developed, Margulies shares that the collection will include work by young, contemporary, and emerging artists, in addition to works by big-name international artists.
"We live in a contemporary society that is hungry for new information and demonstrates enthusiasm for discovering and experiencing culture at large," she says. "There is something very special about cultivating an art program that provides hotel guests an opportunity to be surrounded by a meaningful art collection throughout their stay. Art has the power to change perspectives and encourage open-mindedness—to promote exploration and discovery—which empowers guests to take a moment to perceive things differently."
The company is also looking into opportunities to open properties in London, Los Angeles, Marrakesh, Miami, Paris and Tokyo.
Next Post