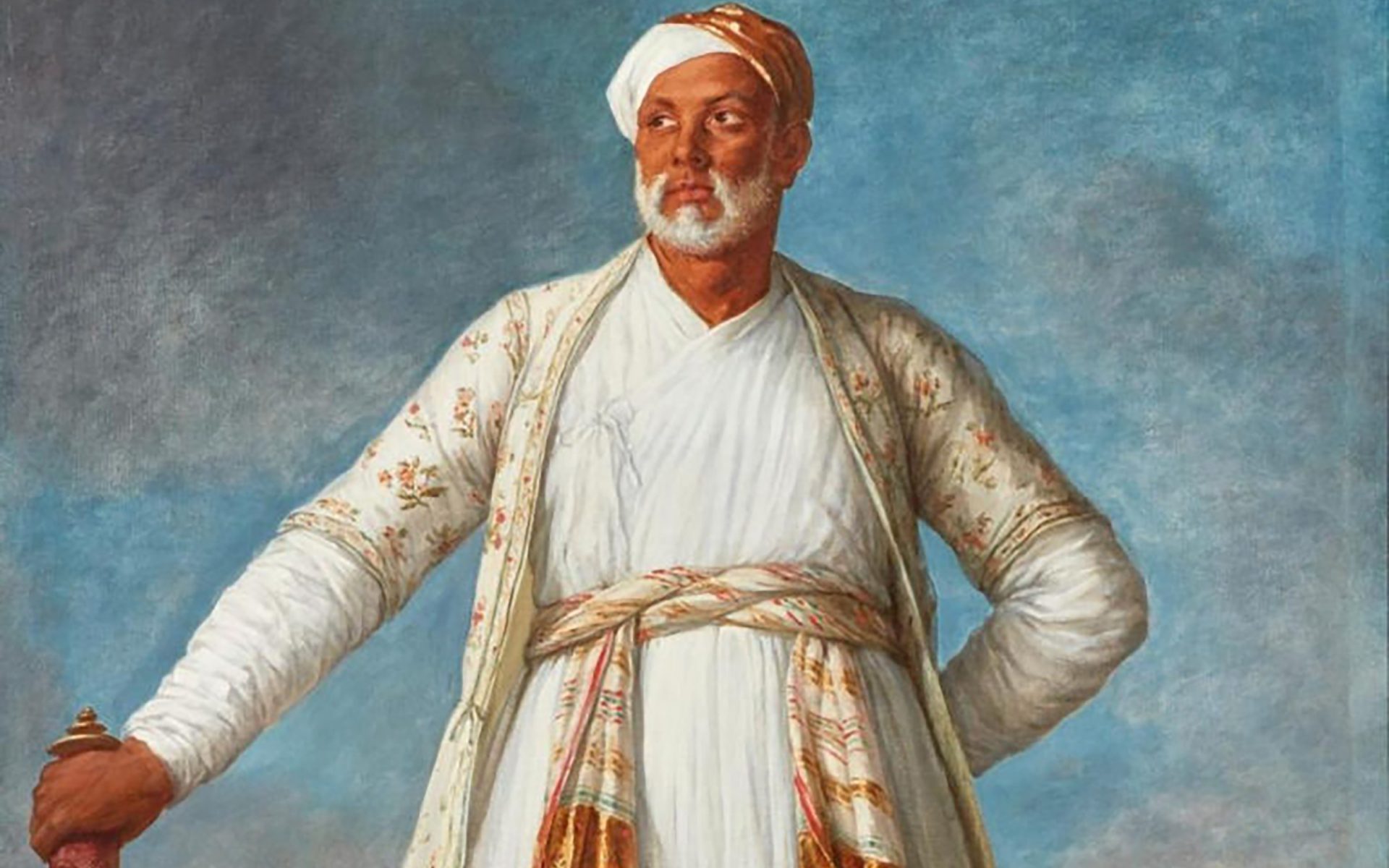 Elisabeth-Louise Vigée Le Brun Painting Sets Auction Record for Female Old Master
Her portrait of an Indian nobleman sold for $7.18 million during Sotheby's "The Female Triumphant" sale
At "The Female Triumphant,"  part of Sotheby's Old Masters sale in New York last night, a 1788 work by Elisabeth-Louise Vigée Le Brun sold for $7.18 million, making it the most expensive painting by a pre-Modern-era woman artist ever sold at auction.
The work, titled Portrait of Muhammad Dervish Khan, Full-Length, Holding His Sword in a Landscape, is considered one of the most important pieces by Vigée Le Brun, who also famously painted Marie Antoinette's portrait. The artist's popularity has grown in recent years, and she was notably the subject of a blockbuster exhibition at the Grand Palais in Paris and the Metropolitan Museum of Art in 2016.
"The Female Triumphant" was assembled by Sotheby's to celebrate the work of female artists of the pre-Modern era during its Masters Week sales.
"The number of Old Master female artists who succeeded and are known to us today remains incredibly few—in 2018, Sotheby's sold only 14 works by female Old Masters, compared to 1,100 male artists," Calvine Harvey, a specialist in Sotheby's Old Master painting department, said in a statement. "It's important to remember that the obstacles women artists of the pre-Modern era faced were substantial, and those that broke down those barriers were truly triumphant."
Recommended: Louis Benech Celebrates Les Lalanne in Curatorial Debut
Other works from the sale set additional auction records for Fede Galizia, Angelika Kauffmann, and Giulia Lama. Galizia is a pioneer of the still life genre, which she helped invent in the early 17th century, and her A Glass Compote with Peaches, Jasmine Flowers, Quinces, and a Grasshopper sold for $2.4 million.
"It was such a thrill to see strong prices throughout our initial offering of works from 'The Female Triumphant,' " Harvey said. "The market clearly responded to the work of these groundbreaking women, including both new and established collectors."
Next Post