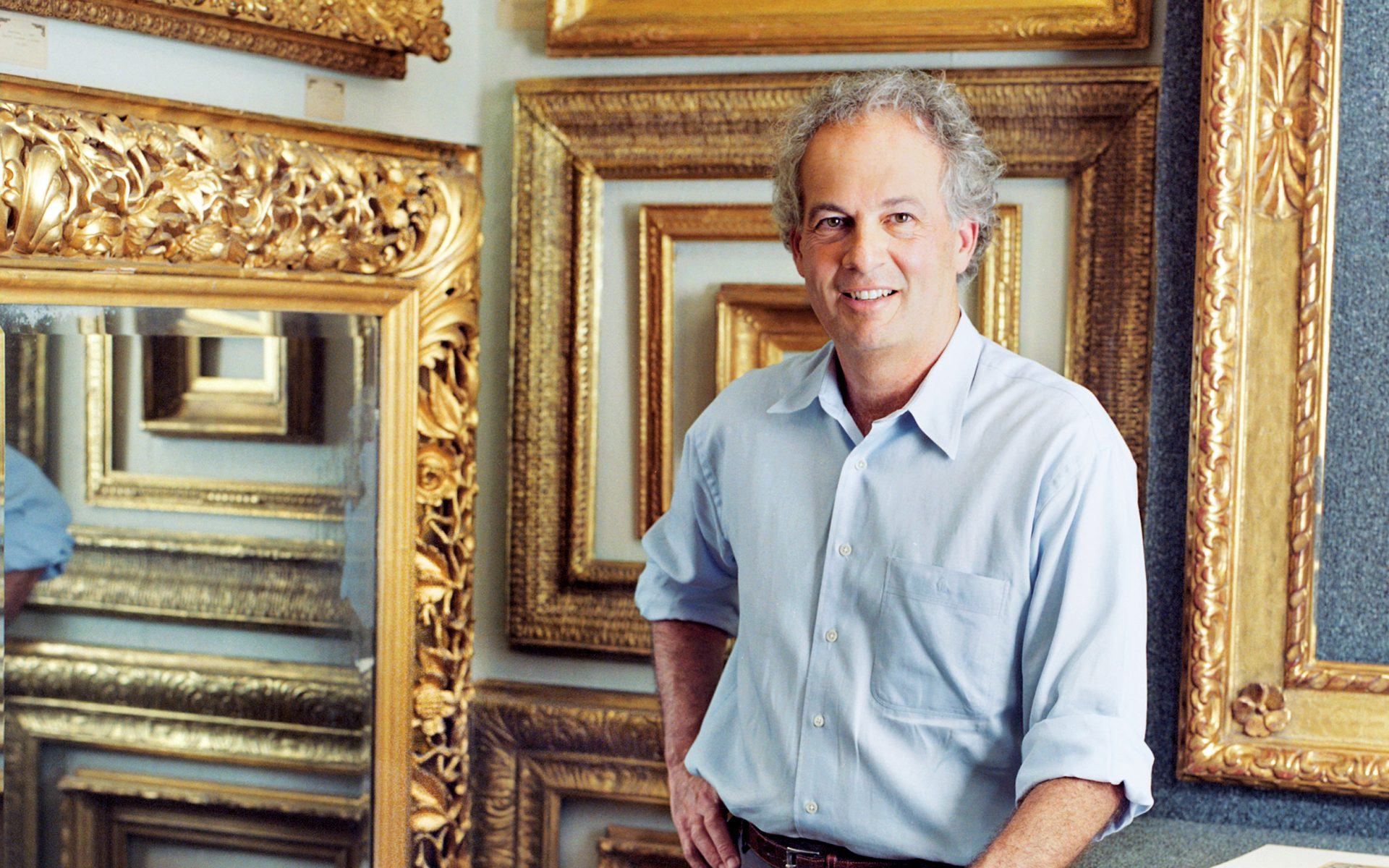 Discover the Art of Framing with World Specialist Eli Wilner
The expert framer, who has aided significant museums such as The Met, is now lending his skills to other collections in need
Painter Édouard Manet once observed, "Without the proper frame, the artist loses 100 percent." The inverse is true as well: With just the right frame, even great works can be seen in a dazzling new light.
Eli Wilner learned the power of the frame at a very young age, when he would give his paintings over to a great-uncle who collected antique ones. Wilner would beam at the sight of his amateur endeavors hanging in ornately gilded frames alongside the likes of, say, Marc Chagall. "I was convinced at the age of 7 that I was a master," he laughs. And though he never went on to rival the famed early modernist in painting, he has become a legend in his own right: the master framer.
In his 40-year career, Wilner has worked with several hundred private clients and more than 100 museums, including the Metropolitan Museum of Art, which tapped him for what would almost certainly become the most complex reframing project in the museum's history: Emanuel Leutze's Washington Crossing the Delaware. A national treasure, Leutze's monumental 1851 painting was about to take center stage in The Met's newly renovated American Wing. When curators uncovered an 1860s photo revealing the original 19th-century frame, Carrie Rebora Barratt, then curator of American paintings and sculpture, seized upon the chance to remount Leutze's crowning achievement in all its intended splendor.
Recommended: How Top Designers Have Mastered the Salon-Style Gallery Wall
And now, thanks to a relatively new undertaking by Wilner and three of his private clients, museums without funding like The Met's are able to benefit from his expertise as well. "They have budgets for conservation or for acquisitions," Wilner explains, "but framing can be something of a lost soul."
In its first five years, the effort has accomplished over 200 projects and has saved museums a collective total of almost $4.5 million. One current beneficiary is the Palmer Museum of Art at Pennsylvania State University, which is having three late-19th-century American paintings reframed. The first is Winslow Homer's Boy Holding Logs, from 1873. "The frame affects our perception by either drawing attention or receding to the background—it's part of a painting but should almost go unnoticed," says Adam M. Thomas, the Palmer's curator of American art.
For Wilner, the reward is in helping a greater number of institutions realize "the fullest glory" of their collections. "We haven't been framing many masterpieces through this program," he says. "It's more the shock and awe of framing good work by known and even unknown painters." 
A version of this article first appeared in print in our 2020 Spring Issue under the headline "Frame Narrative." Subscribe to the magazine.
Next Post