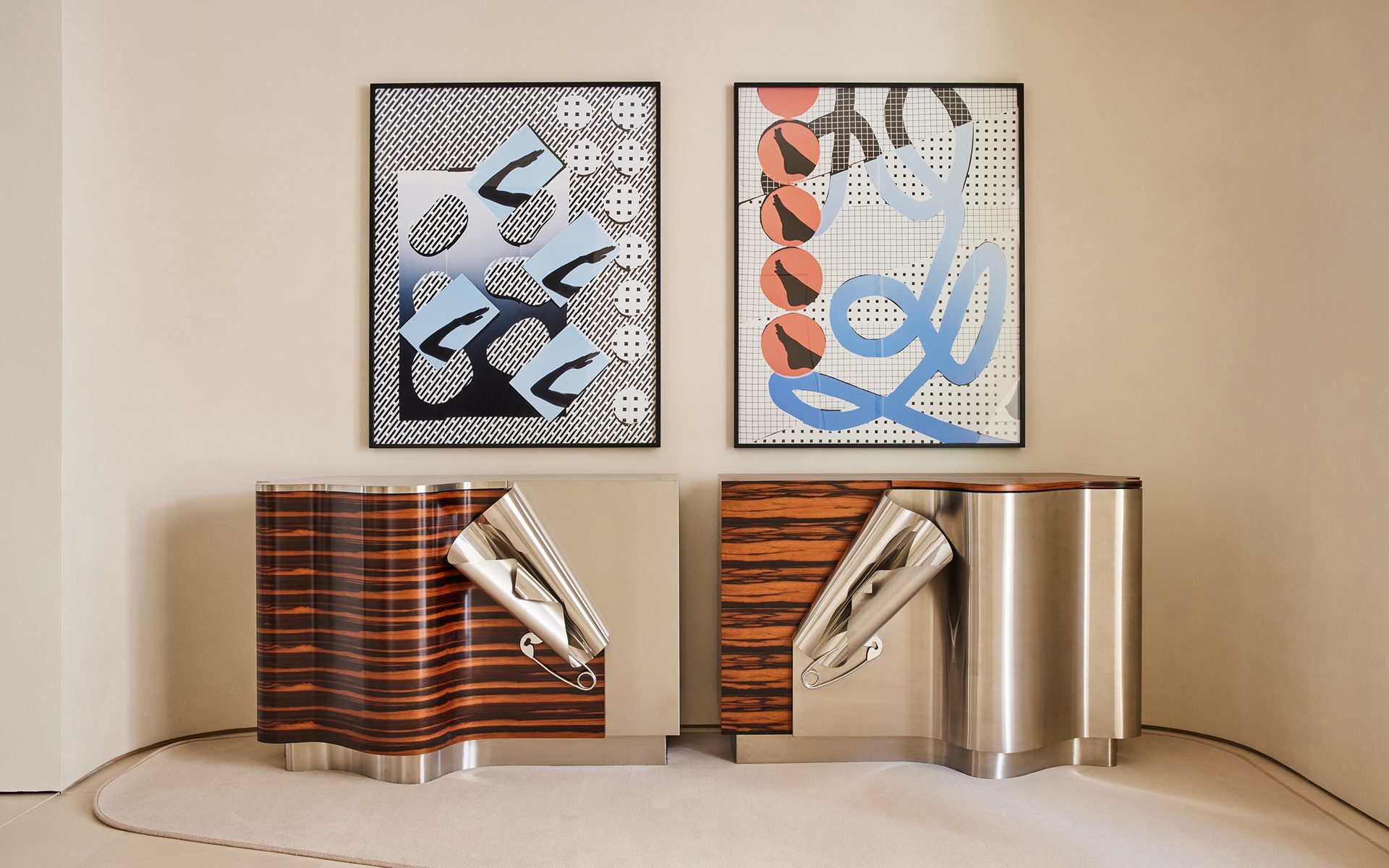 Egg Collective's Multilayered New Design Show Celebrates Mothers
The company's Tribeca showroom is hosting works by Charlotte Perriand, Kelly Behun, Faith Ringgold, Louise Bourgeois, and other pioneering women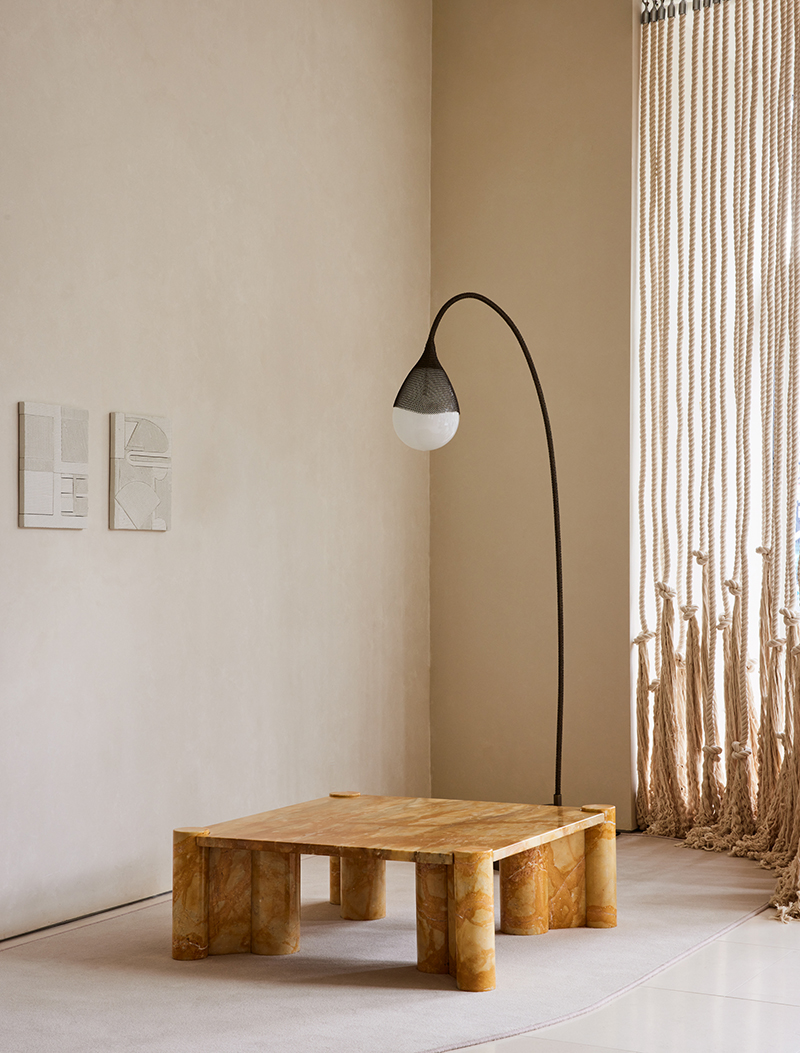 When Egg Collective's three cofounders—Stephanie Beamer, Crystal Ellis, and Hillary Petrie—introduced the first "Designing Women" group exhibition in 2017, the goal was to celebrate talented women working in a male-dominated industry. A year later, their second presentation "Designing Women II: Masters, Mavericks, Mavens" opened up the floor to international creatives and transcended time by bringing together both present-day makers and historical icons.
Now, the third iteration, cocurated with Tealia Ellis Ritter, has turned the lens on mothers. "It is difficult to quantify the impact of our Designing Women series on the industry," says Petrie. "Change is a long process, and you have to keep the topic current to continually challenge the norm. Our goal with the Designing Women series has been to continually highlight the breadth of women in design, and we have never repeated a participant for that reason."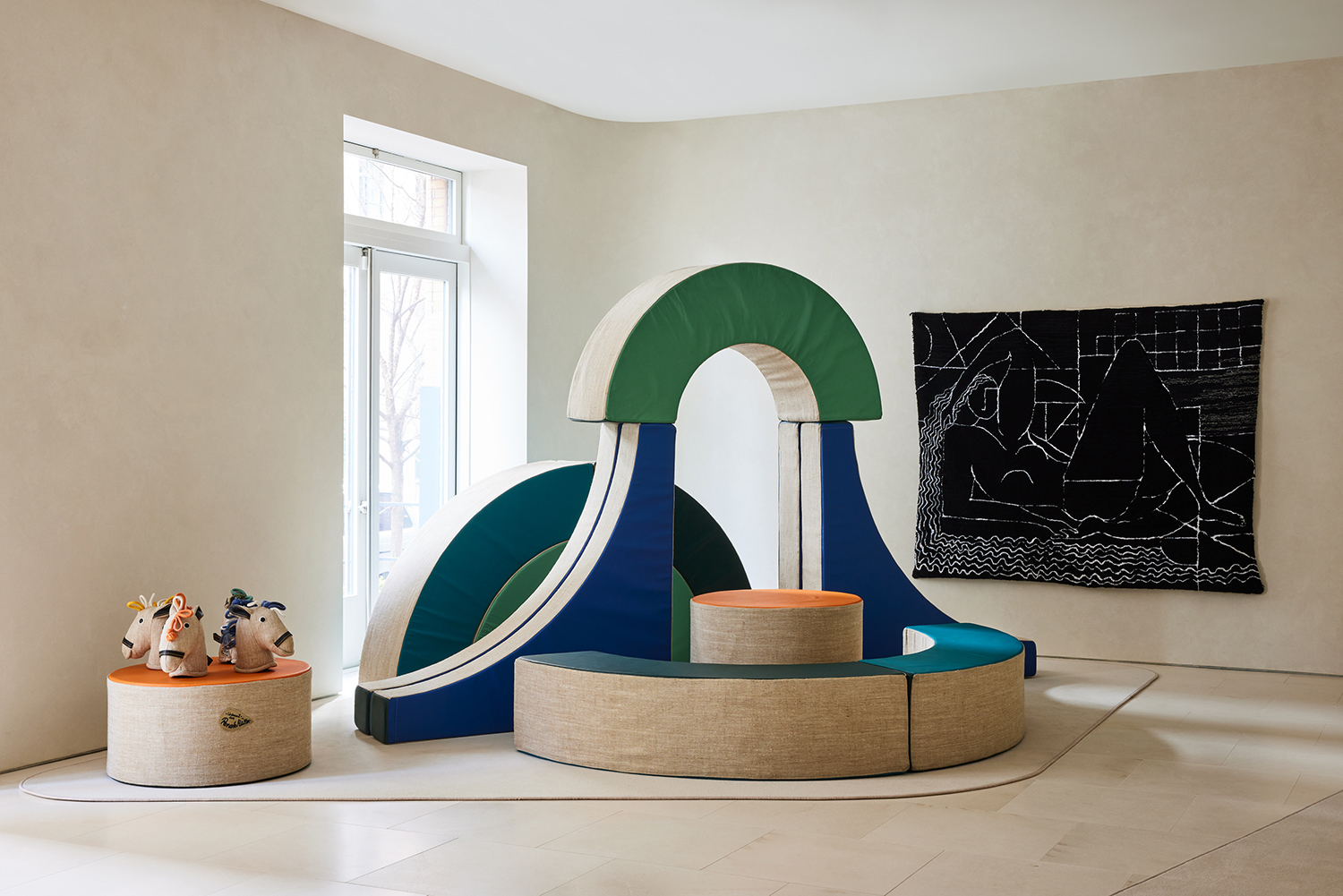 On view throughout May in Egg Collective's Tribeca showroom, "Designing Women III: Mothers" brings together emerging, established, and legacy women talents who are also parents. "The concept for the 'Designing Women III' show began after reading a series of articles about women in the arts being fired or having difficulties sustaining careers after the birth of a child, not due to a lack of dedication but because of how they were perceived," Ritter tells Galerie. "This led me to research the motherhood penalty, the premise of which is that mothers are penalized in the workplace because of their role as caregivers whereas fathers are not. My research coincided with Hillary's pregnancy, and so I suggested the 'Mother' show to Egg as the third iteration of their Designing Women exhibitions. I think we all recognized very quickly that this was a show we wanted to see come to fruition."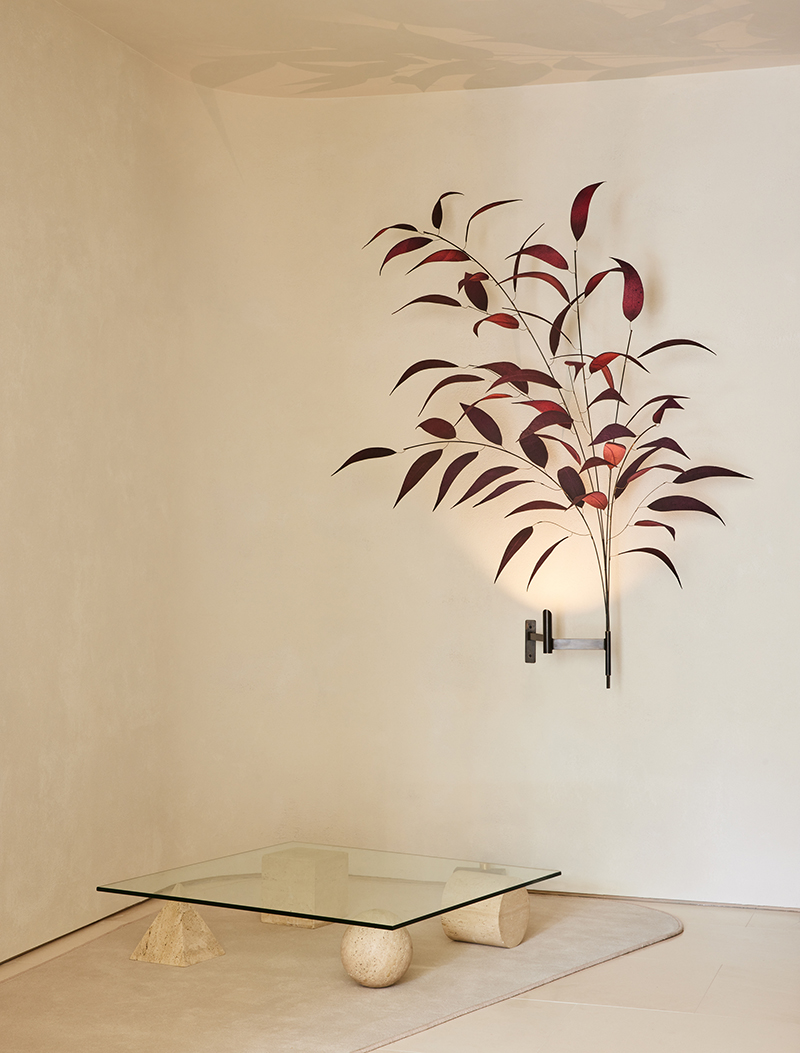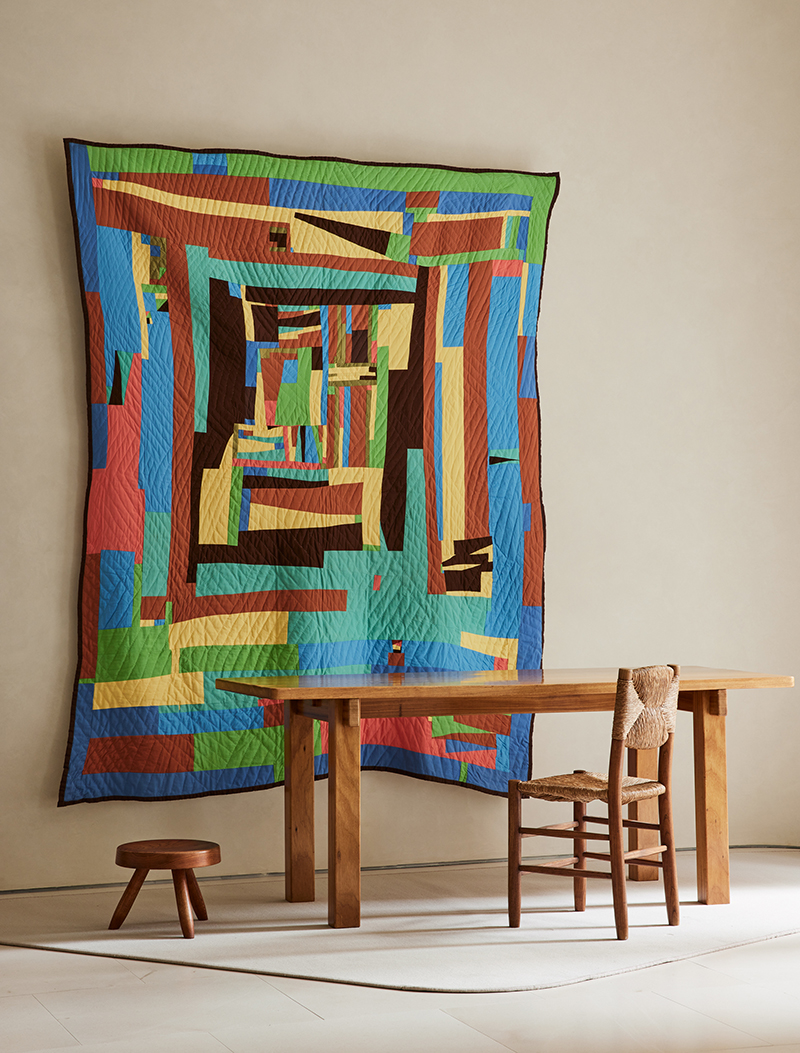 Included in the show are pieces from celebrated galleries such as Demisch Danant, Maison Gerard, and R & Company. Among the designers with works in the show are iconic creatives Louise Bourgeois, Charlotte Perriand, Eva Zeisel, and Imogen Cunningham, plus established talent Faith Ringgold, and rising stars Carmen Winant, Carolyn Salas, and Jean Pelle, cofounder and creative director of Pelle lighting studio.
"The exhibition coincided with several events in my life, such as the passing of my own mother as well as a strong personal desire to further challenge myself on the Lure pieces I had already been making for a few years," says Pelle. "My mother and I were having lunch under a eucalyptus radiata tree in L.A. when I looked up and realized its willowy shaped leaves would be the perfect starting point for the piece."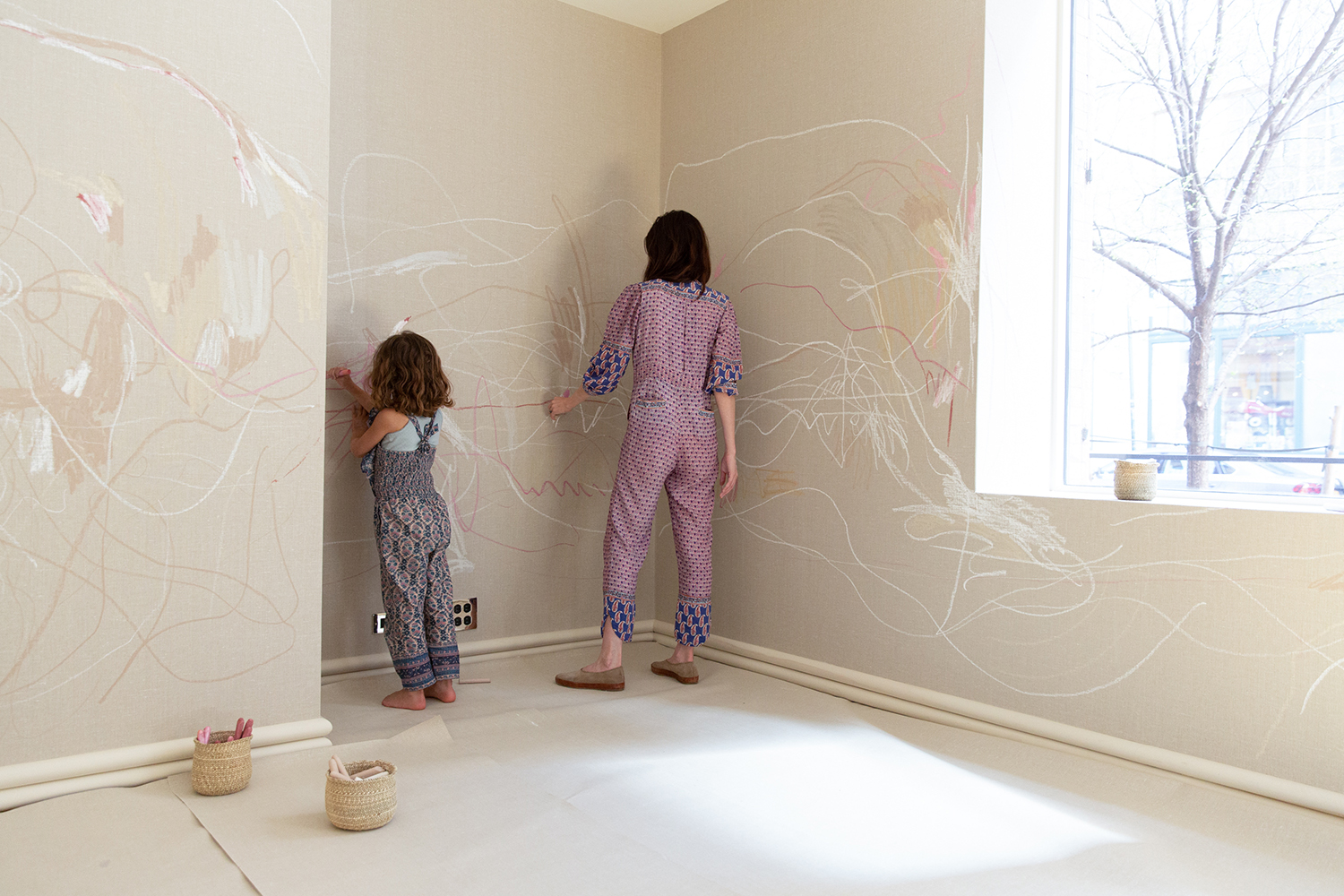 In another section of the gallery, Calico Wallpaper cofounder Rachel Cope collaborated with her six-year-old daughter, Willow, on a one-of-a-kind mural entitled Duet, made with oil crayon on linen, inspired by the work of Cy Twombly. "My mother was an artist, so art and creative exploration were a foundational part of my childhood," Cope tells Galerie. "Willow and I have continued to build upon this tradition of creativity, and our immersive installation captures Willow's imaginative and spontaneous approach to drawing. Guided by the playful spirit of her gestures, the mural traces our tandem movements and celebrates our shared artistic practice."
Designer Kelly Behun captured a more physical translation of motherhood in the side table she is debuting at the exhibit. "For me, the table illustrates some of the timeless themes of motherhood, namely of protection and nurturing—the way the table top and the legs form a sort of network around the suspended charm, as if hugging it," says Behun, who herself looks to support and advance other women in her practice. "It's because of the support and training of other women along the way that I am where I am, so it's critical for me to do the same. It's an exercise that lifts other women up and ultimately redounds to the benefit of our design community as a whole."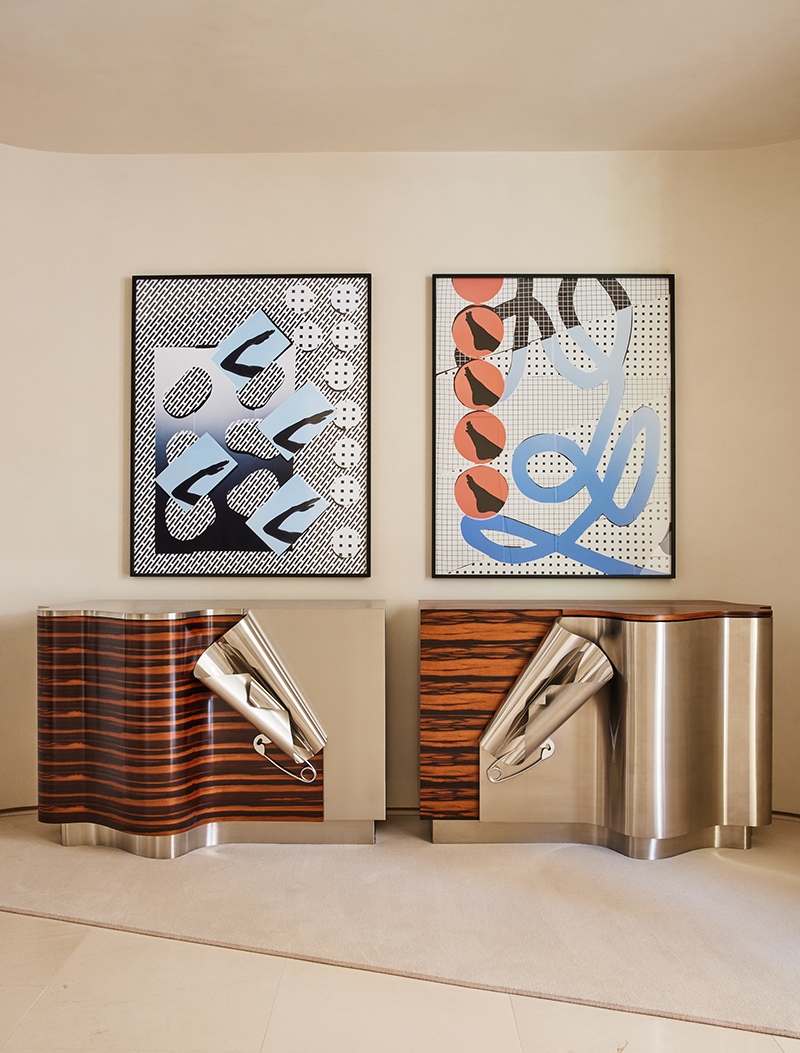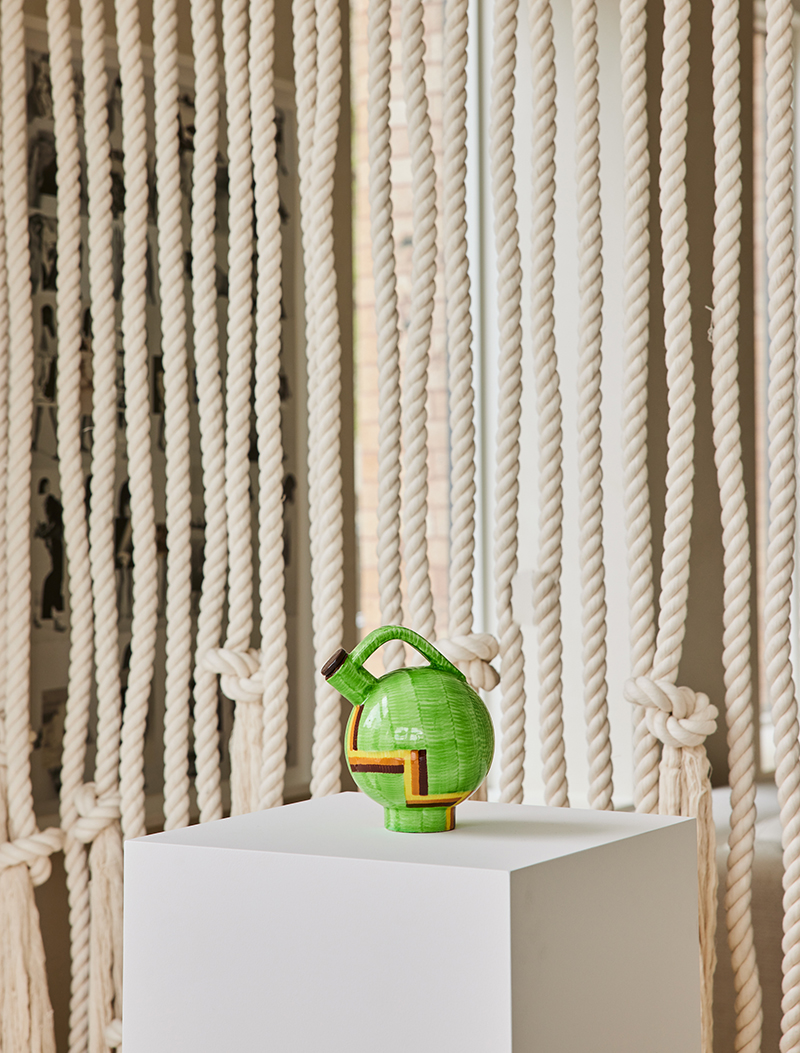 More than just an appreciation of the aesthetic achievements, the presentation serves as a reminder of what these women have overcome on their paths to greatness. Contributor Lucia DeRespinis was one of only two women who graduated in the first industrial design class at Pratt Institute in 1952; Kai Avent-deLeon owns three business; Eva Zeisel was falsely accused of plotting to assassinate Joseph Stalin and spent 16 months in a Soviet prison; Faith Ringgold is a fervent civil rights and gender equity activist who demonstrated against the Museum of Modern Art and the Whitney over their exclusion of Black and female artists; Shawna X designed the graphics used for the 2021 Academy Awards; and Helena Sultan is an award-winning documentary filmmaker.
"Each of the participants in the exhibit show strength and resilience in their pursuit, and I am inspired by their unique journeys," says Petrie, herself a designer who is introducing a new bookcase during the show. "As a mother of a young daughter, I am buoyed by the women who came before me for whom I have deep admiration, as well as by the camaraderie of my contemporaries whom I walk alongside."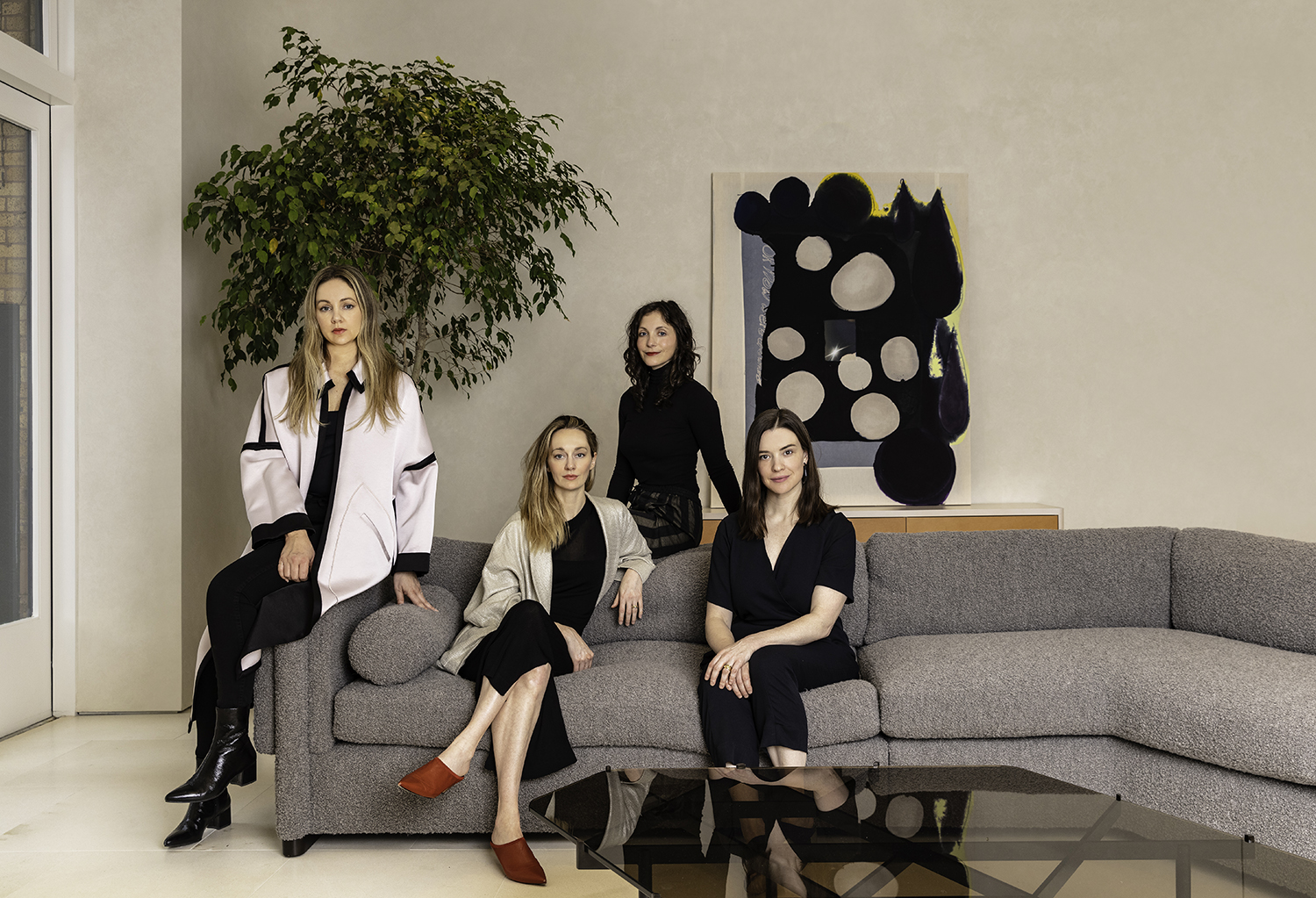 "To stand amongst the historical pieces included in 'Designing Women III: Mother' offers a compelling look at the work and careers of the historical artists and designers," states Ritter, a fine art photographer. "Living legends like Faith Ringgold, Maria Pergay, and Loretta Pettway Bennett—all of whom produced works, both political and formal, bridging the Civil Rights Movement and the Women's Liberation Movement—serve as present day luminaries. To look at the works of many of the contemporary artists and designers exhibited is to view the output of those that are in the struggle presently, navigating the roles of mother and artist/designer during a global pandemic. Their paths are still unfolding. They are the lives in process, the bodies of work still undetermined. Each a link in the chain of trailblazers."
Whether it's through discovering new talents or recognizing the significant achievements of groundbreaking women of the past, the curators hope that the exhibition will foster a conversation about the cultural capital that mothers offer the world.
"I hope viewers initially come away from the show feeling they have experienced something special visually and that the sensation lasts long enough for them to think about the challenges that the women in the exhibition—but even more broadly in society at large—have faced to raise children," says Ritter. "I hope in some small way we are contributing to the growing dialogue of voices that want equality."
"Designing Women III: Mother" is on view at Egg Collective, 151 Hudson Street, New York through May 28. 
Next Post