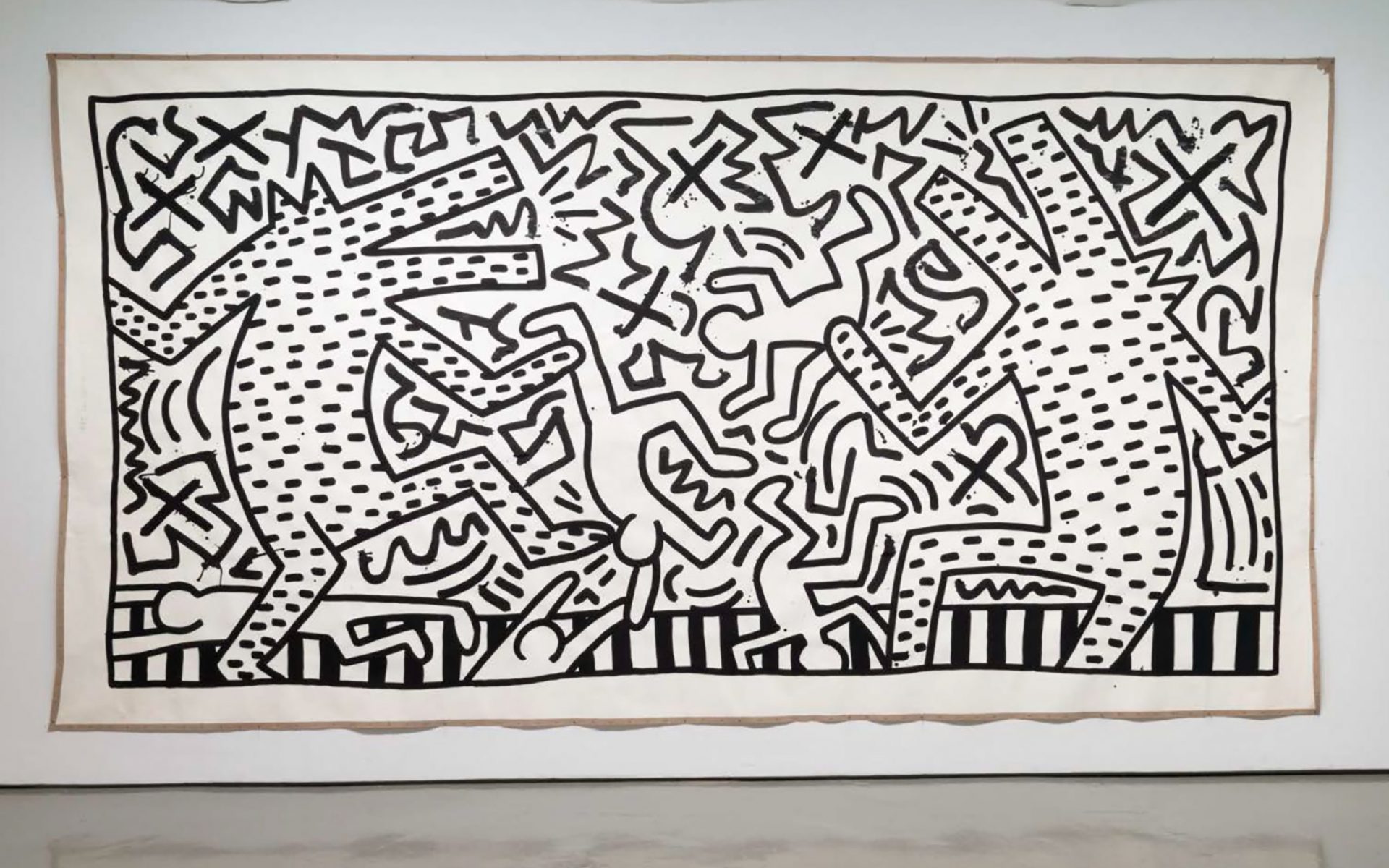 Editors' Picks: 5 Great Art and Design Events This Week
Acquavella Galleries goes monochrome; the Museum of Arts and Design opens "Gold"; Kemba brings hip-hop to MoMA
The final stretch of the languid summer season is nigh, and with it, the New York art world is slowly stirring awake. Leading that transition is Acquavella Galleries, which opens an exhibition of treasures by Louise Bourgeois, Keith Haring, and others in monochrome today; meanwhile, First Street Gallery launches a retrospective of Haitian artist Fritz St. Jean. Mrs. gallery entrusts Revelry in Martha's Vineyard with the works of Brooklyn-based Sarah Bedford, and at the Museum of Arts and Design, all that glitters really is gold. Enjoy!
1. "White | Black"
Acquavella Galleries
A group show of all black-and-white works by some of the most renowned artists of the last century is on view at Acquavella Galleries through the end of September. The lineup, which includes Louise Bourgeois, Keith Haring, and Andy Warhol, eschews the often saturated palettes of the artists and instead places a focus on line, form, texture, and shadow.
Where: Acquavella Galleries, 18 East 79th St.
When: Opens August 13. Hours: Monday – Saturday, 10am – 5pm
2. "Narrating the Haitian Story"
First Street Gallery
This solo exhibition of celebrated Haitian artist Fritz St. Jean, who died in 2017, will examine the artist's poignant yet celebratory portrayal of his homeland, including its socio-political climate, history, and culture. St. Jean is known to have said "Everything I paint comes from inside of me… I feel like I'm an ambassador for Haiti when I paint."
Where: First Street Gallery, 526 West 26th Street, Suite 209
When: August 13 – August 29. Hours: Tuesday through Saturday, 11am – 6pm
3. "From the Collection: Gold"
Museum of Arts and Design
MAD conducts an examination of gold beyond its traditional use in jewelry. From ancient Egypt to the modern day, the precious metal has held immense religious, monetary, and decorative significance.
Where: Museum of Arts and Design, 2 Columbus Circle
When: Opens August 14. Hours: Tuesday, Wednesday, and Friday through Sunday, 10am – 6pm; Thursday, 10am – 9pm.
4. "Enormous Sunsets and Big Breezes"
The Revelry, Martha's Vineyard
A temporary offsite exhibition by Queens-based Mrs. gallery features works by award-winning artist Sarah Bedford. Perfectly suited to The Revelry's location in Martha's Vineyard, Bedford's nautical monoprints embody the dreamy tranquility of New England summers. The Montana-born artist was educated at Cooper Union and is now based in Brooklyn.
Where: The Revelry, 204 Upper Main Street, Edgartown, Massachusetts
When: August 16 – 19, 11am – 5pm
5. Summer Thursdays: Kemba
The Museum of Modern Art, Sculpture Garden
MoMA hosts Bronx-born Matthew Jefferson (AKA Kemba), who has made strides as a hip-hop artist, teacher (he helped to found the Rebel Diaz Arts Collective in the South Bronx), and performer, touring the country and named one of the "Top 5 Underground Hip-Hop Artists in NYC" by The Deli magazine. "I finally learned to be completely open and honest," he said of his work, "baring my soul and insecurities, because that'll make for the best art—and the best artists."
Where: The Museum of Modern Art, Sculpture Garden, 11 W. 53rd St.
When: Thursday, August 16, 5:30–8pm; live music begins at 6:30pm
Next Post