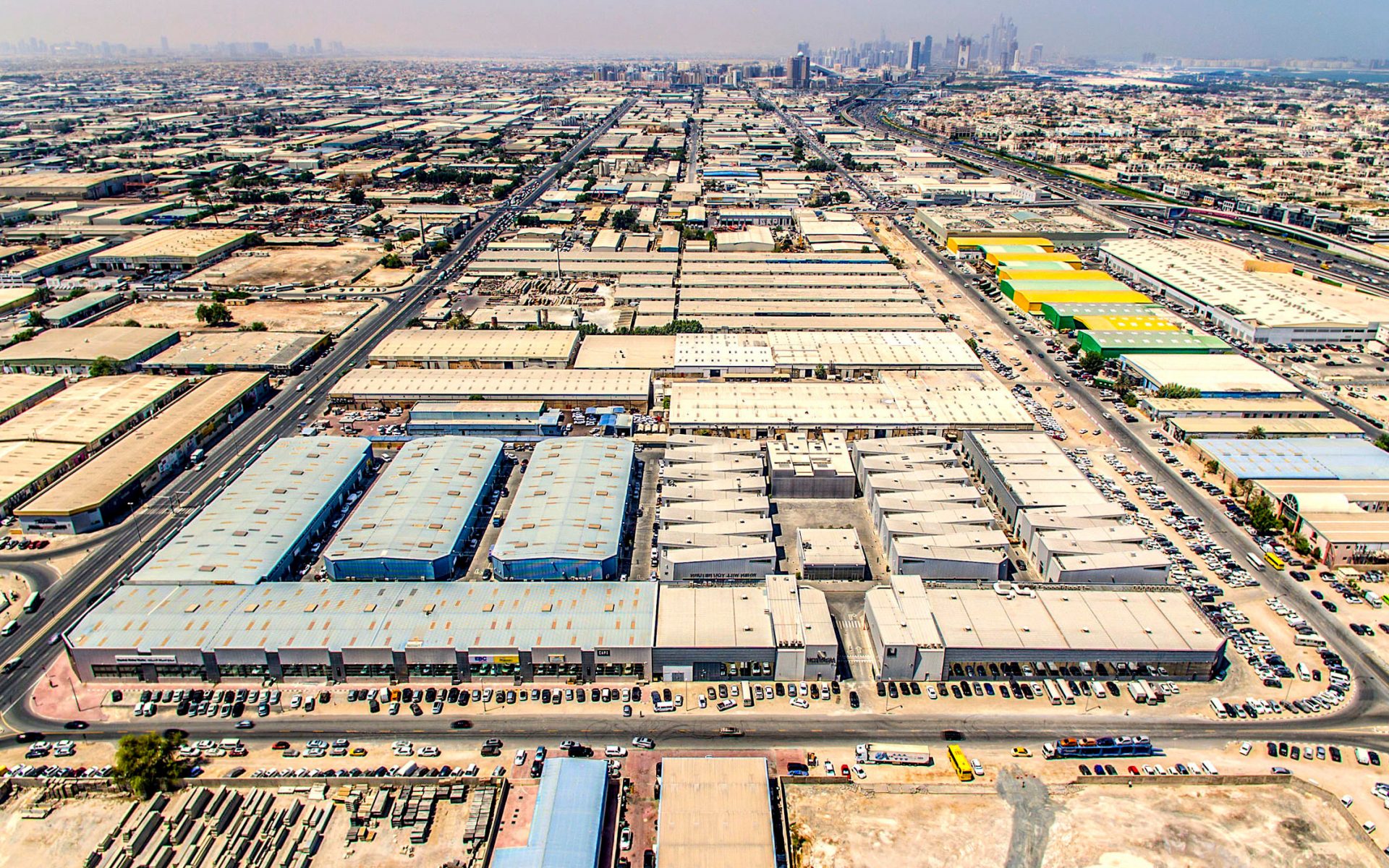 How Alserkal Avenue Became Dubai's Art Hot Spot
As the arts hub celebrates its first decade, we look back at how the former industrial district has evolved
Ten years ago, finding Alserkal Avenue in the Al Quoz industrial district of Dubai would have been a challenge, and even taxi drivers would raise their eyebrows when asked to go there. It was only labor camps, gigantic storage facilities, mechanics and other small business that inhabited the neighborhood's dusty, sand-filled streets.
Alserkal Avenue, the world-renowned Dubai arts hub founded by art patron and collector Abdelmonem Bin Eisa Alserkal, was just in its infancy. Intrepid enthusiasts would have found just four galleries–Ayyam Gallery, Isabelle van den Eynde, Carbon 12 and Mojo Gallery—and no places for a coffee break. Still, the place boasted a certain charm, and the thrilling promise of the region's first arts district.
Alserkal Avenue now houses 60 art, design, and creative spaces, including foundations, private collections, and community concepts—even homegrown chocolate shops. The last two years has seen further expansion to include a growing mix of site-specific commissions, artist residencies, and pop-up projects.
Recommended: The Ultimate Art Guide to Abu Dhabi 
"With us, it was always about a collective effort to write the art history of tomorrow," Alserkal tells Galerie. "Gallerists, artists, writers, creative entrepreneurs, we are all part of the same ecosystem, who strongly believe in the talent based in this region. We are collectively building an arts infrastructure and a cohesive society through the arts."
In many ways, the birth of Alserkal Avenue was a serendipitous encounter of creative minds. After a few galleries set up shop in the district, more came. In 2011, Green Art, Grey Noise and Lawrie Shabibi joined, inspired by the potential of the large, empty warehouses and the creative possibilities that they offered. Alserkal noticed something had shifted and decided to re-strategize the district to develop it into what it is today. "We responded to the demands of the market here in the U.A.E., who demanded more space for galleries and creative businesses," says Alserkal.
Recommended: How to Spend 24 Hours in Dubai 
In 2015, existing galleries were joined by several international names. New York–based Leila Heller Gallery opened her second branch in Alserkal—a 14,000-square-foot space regularly showing a mix of established international and regional names. Stephane Custot, who has over 30 years of experience in the London and Paris art worlds, opened Custot Gallery Dubai in the Avenue in 2016. And one of Dubai's first galleries, decade-old The Third Line, also relocated to Alserkal Avenue, bringing with it a roster of more than 27 Middle Eastern contemporary artists, including names such as Sophia Al Maria, Monir Farmanfarmaian, Youssef Nabil and Hassan Hajjaj, many of whom are renowned internationally.
It is Alserkal's partnerships, both regionally and abroad, which have garnered its global recognition. Initiatives have included the Safina Radio Project, a mobile recording studio that took place during the 56th Venice Biennale, as well as collaborations with London's Delfina Foundation, the Peggy Guggenheim Collection, Venice; and the Dhaka Art Summit to help provide a platform for local and regional talent.
"Forging links and building relationships with organizations who share similar values and visions is an important part of our growth," Vilma Jurkute, director of Alserkal, shares. "Our regional and international work is essential to further grow our own talent locally and create exposure for what is happening here."
"It's about bringing the community closer to the arts and culture experience through a variety of art forms and experiences," adds Alserkal. "This is why we have a community black box theatre in The Junction, and the jamjar, which conducts art classes and workshops, as well as two private museums – Salsali Private Museum and Jean-Paul Najar Foundation. It's also why we started Alserkal Programming in 2015 and Alserkal Residency in 2017. Our programming arm provides a platform to support the development of new ideas, and open dialogue and collaboration across disciplines."
The latest project is the Rem Koolhaas-designed Concrete, a multi-disciplinary space dedicated to hosting exhibitions and conceptual events, designed and completed by Rem Koolhaas' OMA.
Recomended: Dubai's Alserkal Avenue Opens Incredible OMA-Designed Building
It opened in 2017 with the exhibition Syria: Into the Light, an exhibition of Syrian art by the Atassi Foundation. Next up is a collaboration with London's Hayward Gallery from November 7 through 21 that will stage the exhibition Adapt to Survive: Notes from the Future .The show brings together artworks by seven international artists including Marguerite Humeau and Julian Charrière, who imagine how our world might look and feel in the future. "It will bring to the UAE diverse views of our shared future, creating a foundation for an imperative discourse around sustainability and futurology, subjects that are now central to our rapidly-changing world."
Of course, visitors will now have no trouble finding a taxi to bring them there. While the region might still be fraught with challenges and a lacking art education system, the blossoming art community must keep the momentum going, not just for Dubai but also for the region at large.
Next Post