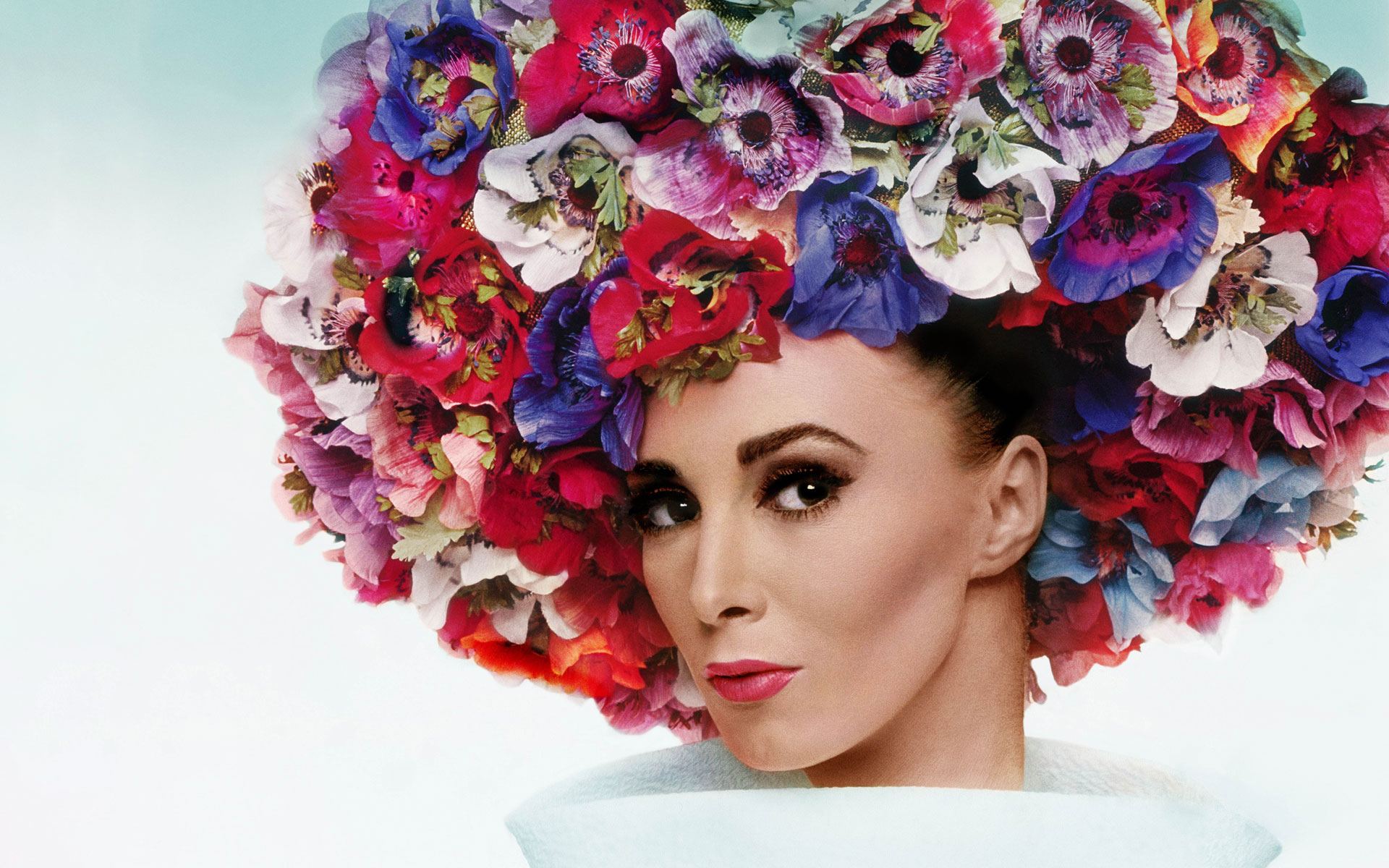 How Dior and Stephen Jones Perfected the Art of the Hat
A new book chronicles the fashion house's rich history of exquisite millinery, from floral bonnets to coquettish veils
Whether it was Christian Dior's 1947 New Look, created to resurrect Paris's reputation as the world's fashion capital; John Galliano's early 2000s runway extravaganzas that epically reimagined silhouettes and textiles of centuries past; or Maria Grazia Chiuri's recent creations emblazoned with feminist messages and inspired by trailblazers like Georgia O'Keeffe and Dora Maar, Dior has always been a master of storytelling. While what began as a women's fashion house has branched into all luxury realms, including handbags, homeware, shoes, jewelry, watches, cosmetics, and fragrance, among others, hats have been an essential accessory throughout Dior's history. Chronicling this aspect of the house's heritage for the first time, English milliner Stephen Jones has written Dior Hats: From Christian Dior to Stephen Jones (Rizzoli), available in the U.S. on September 1.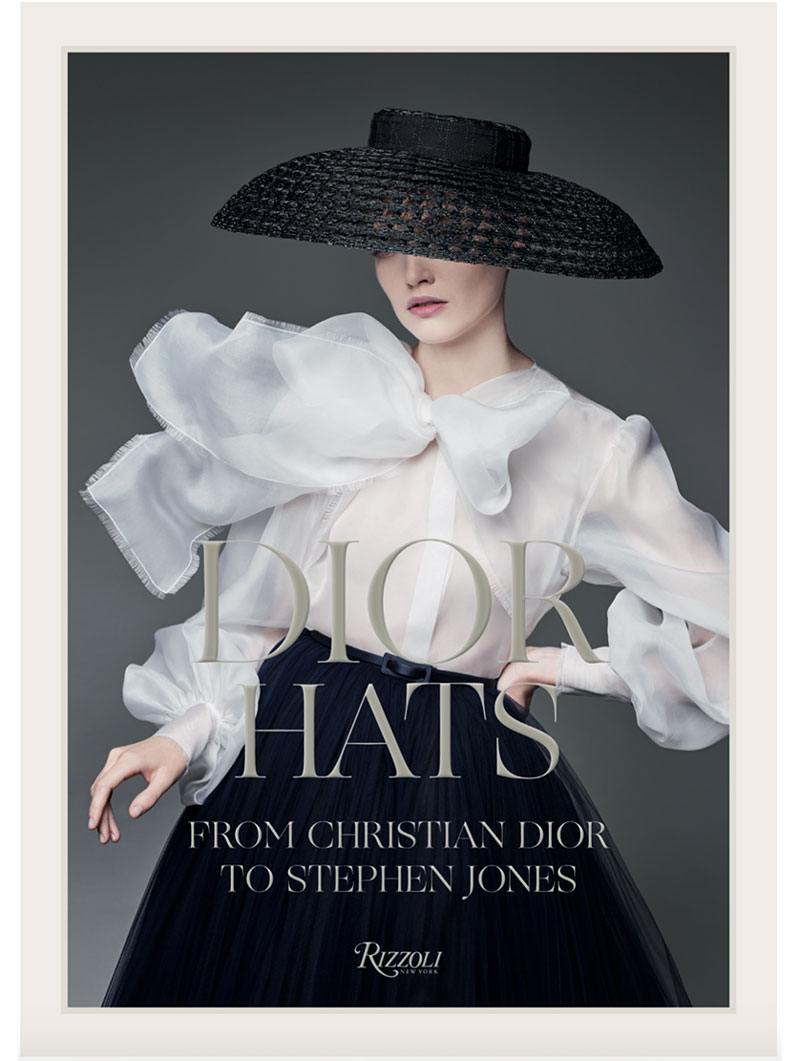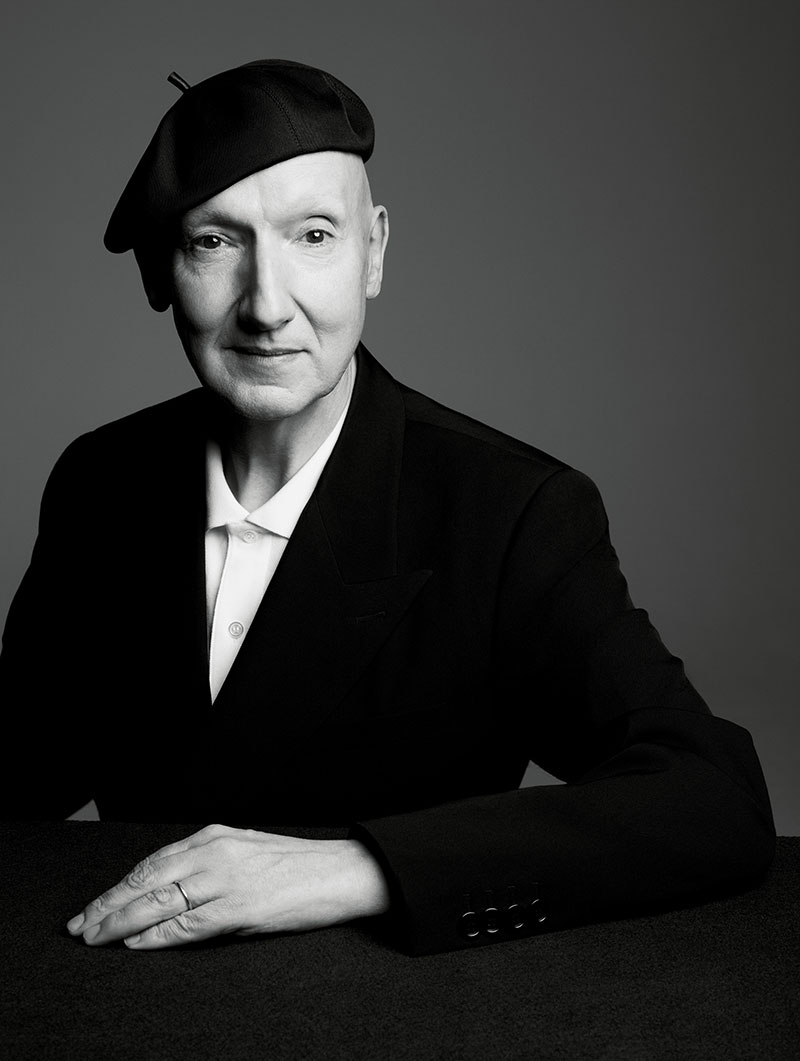 Frequently designing headpieces for Britain's royal family, the Metropolitan Museum of Art's fashion exhibitions, and private clients, Jones wears many hats, but his collaboration with Dior represents some of his most visionary creations. Having served as artistic director of Dior hats since 1996, when John Galliano became the house's chief designer, Jones has ensured the eponymous founder's millinery legacy will survive, even with major leadership changes.
"A hat is essential to any outfit. It completes it. In a way, a hat is the best way to express your personality"

Christian Dior
The book's publishing coincides with a Dior hats exhibition, of which Jones is the artistic director, at the Musée Christian Dior in Granville, France, the Normandy seaside town where the house's founder grew up. Although the show's dates have yet to be announced due to the COVID-19 pandemic, readers of the new tome will get a great taste of the 200 hats, 30 haute couture outfits, and numerous illustrations and documents that will go on display. A visual feast for art, fashion, and design lovers, the book features drawings from Dior's archives, glamorous photos shot by Richard Avedon and Cecil Beaton, and new, entrancing images by Sølve Sundsbø.
Born in 1905, Christian Dior was raised in a time when no ensemble was complete without a hat. Undoubtedly one of his chief inspirations, his mother, Madeleine Dior, was an elegant Belle Epoque woman, always behatted in sweeping styles with flowers, feathers, and other adornments popular at the time. Whether modestly or grandly proportioned, hats were essential in framing a woman's face, extending the line of the outfit and inspiring seduction and allure. Crucial to understanding the house of Dior's treatment of hats, however, is comprehending the fact that embellishment or size for the sheer sake of it has never been the goal.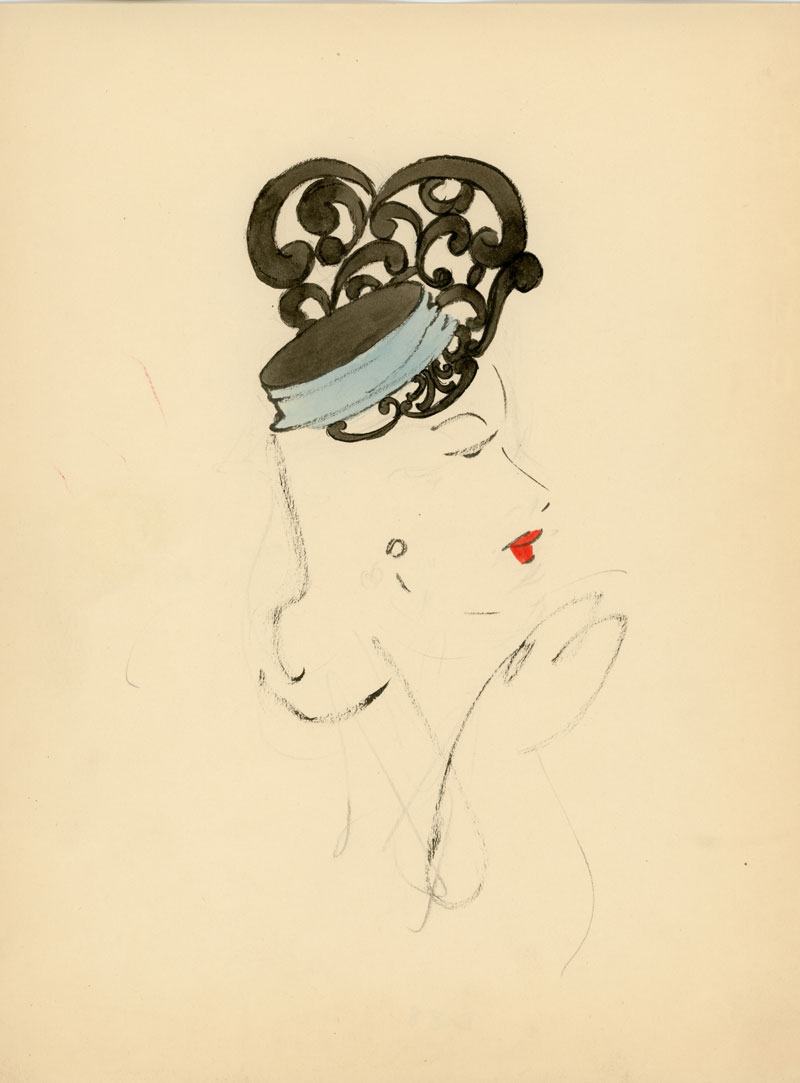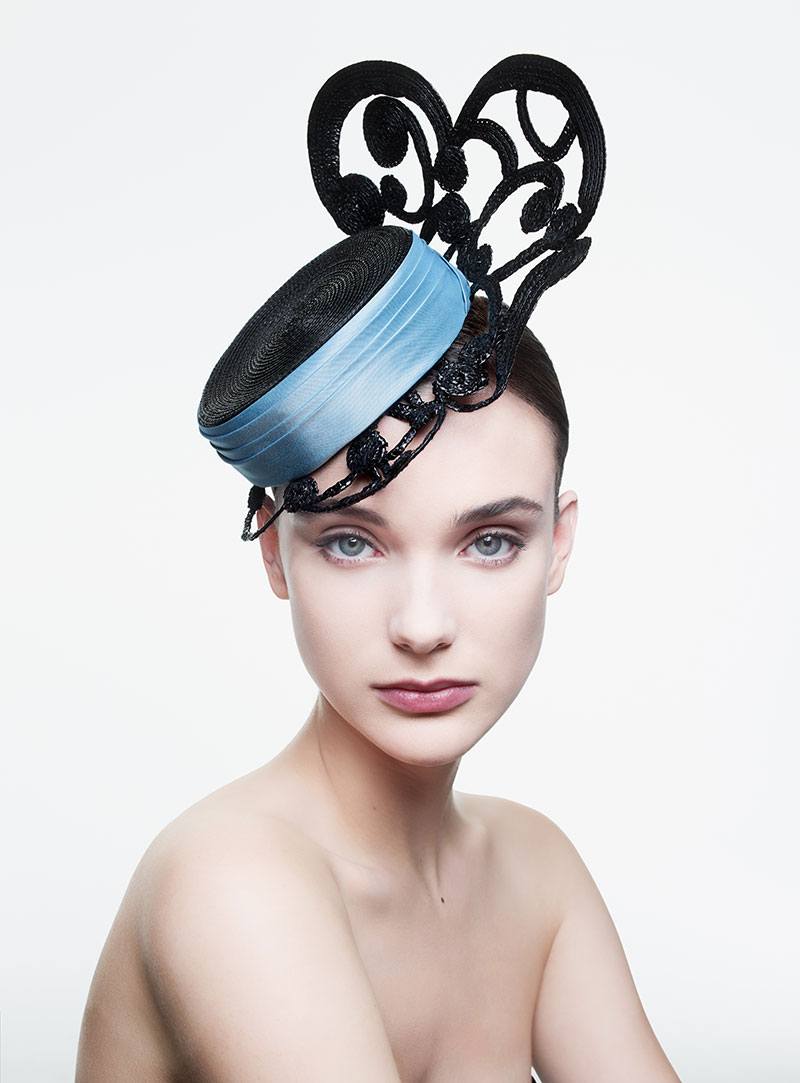 "Many years ago, I said to John Galliano, 'John, why do you like hats so much?' And he replied, 'That's a strange thing coming from you!'" Jones, reflecting on the thousands of hats he made with the notoriously maximalist designer, tells Galerie. "He said, 'It's at the end of the cuff, of the collar, of the hem of the dress that the body really becomes interesting.' So for him, and for every designer here, it's the interaction between the clothing, the face, and the hat, and that's what really makes 'the magic.'"
It's this surprising restraint, eye for proportion, and yet boundless imagination that has kept Dior's hats—an accessory that generally began to fall out of vogue in the 1960s and '70s—flourishing. Reflecting these traits, the book is divided into categories to which Christian Dior and the six main designers who have led the house since his passing in '57 have all contributed.
First are "Les Petits" and "Les Grands," which speak to the house's experimentation with scale—from Christian Dior's Bar suit's modernist tonkinois hat to Raf Simons's delicate veils—followed by "Les Jardins," where color and fantasy begin to make an appearance. "Les Exotiques" reflects the house's history of fashions inspired by international styles, especially those from the Orient. Of note, Yves Saint Laurent, who served as Christian Dior's successor, introduced Venetian masks, Indian turbans, and collections inspired by the Ballets Russes, as well as China and Morocco. Galliano further cultivated a love of the exotic, perhaps best illustrated by his Madame Butterfly spring-summer 2007 haute couture collection, for which Jones crafted headpieces from oversize bamboo, chopsticks, and blossoming florals.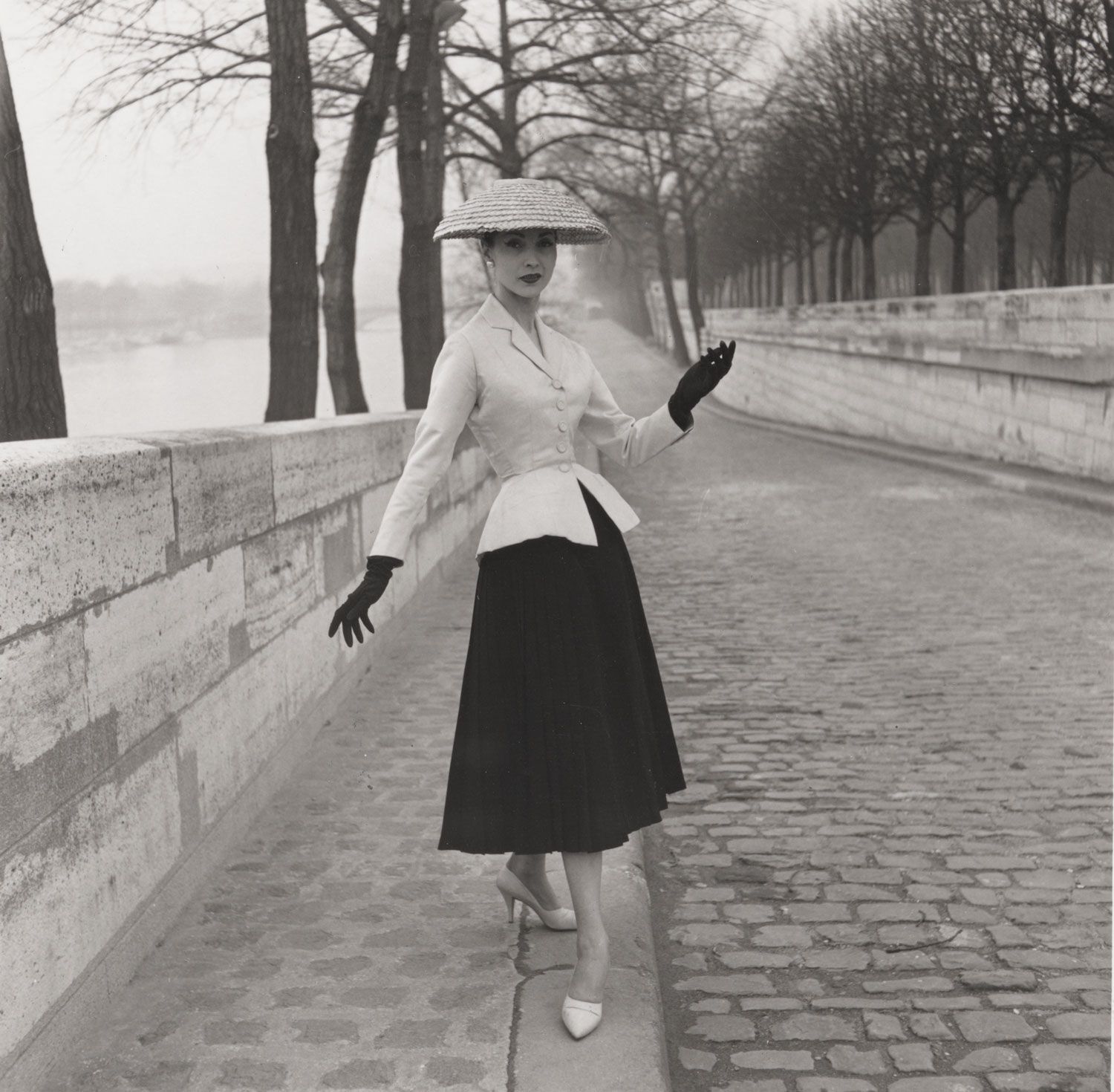 "Les Masculins" contrasts the ornate designs of sections past with those inspired by classic British tailoring. Christian Dior loved the idea of the dandy and referred to his own hat as his "English bowler." Fedoras, homburgs, and trilbies have all marked the house's collection, and today, Chiuri, known to favor the beret, continues to blur the line between traditionally masculine and feminine hats.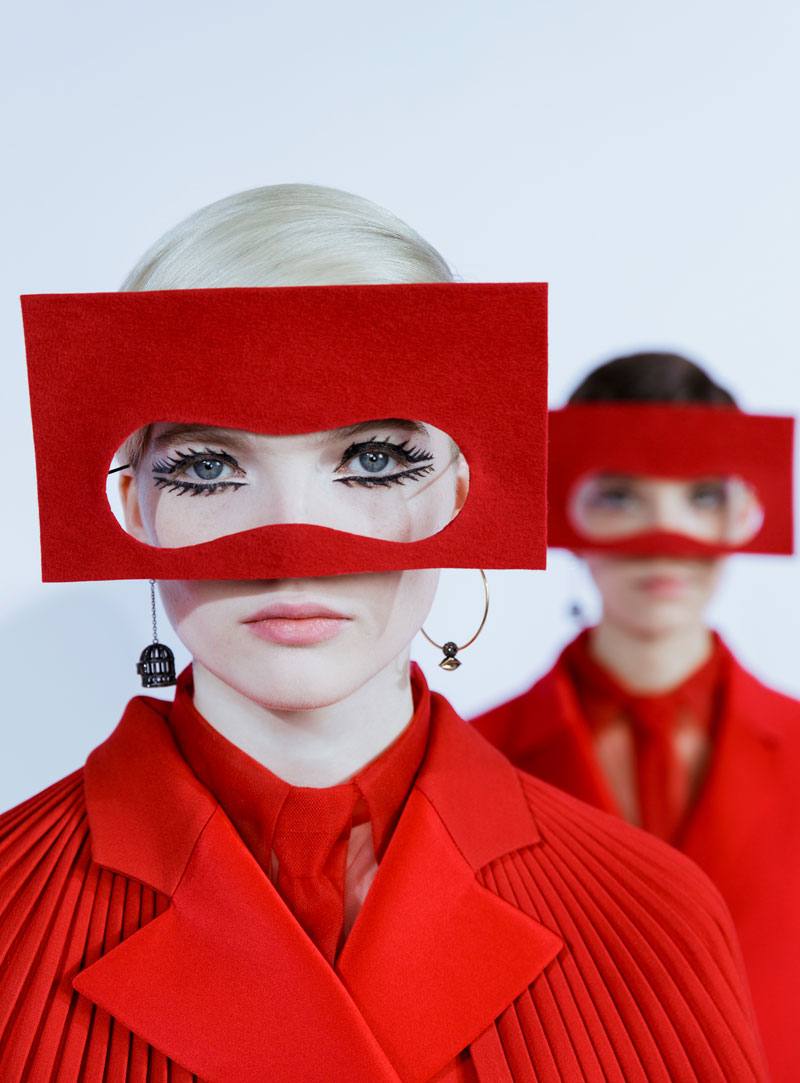 With "Les Fêtes," we return to the fantastical headpieces made for both parties and fancy dress balls, as well as the stage—Dior's designers have often developed costumes for ballet, opera, and theater. This section evokes the transformative nature of hats, for when they are added to one's ensemble, the wearer instantly becomes more powerful and striking. "Les Parisiennes" spotlights the tambourin, a squared felt beret, favored by Christian Dior for its simplicity and deep association with French heritage. Finally, with "Les Belles," we see how headpieces and cosmetics are conceived together as—yet again—an extension of the garments.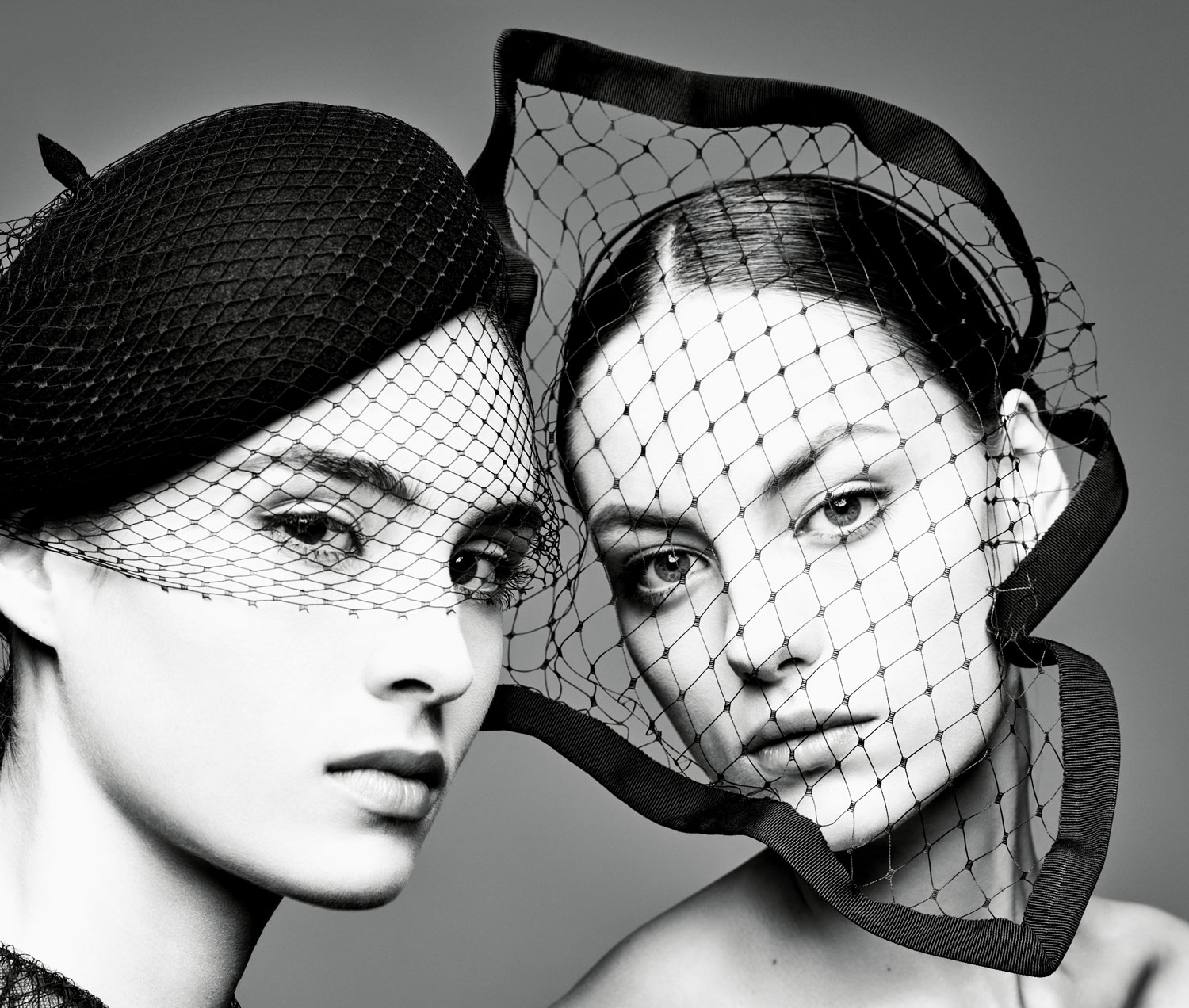 This balancing act between numerous visual elements is what imbues Dior's collections with meticulous detail, craftsmanship, and artistry, all of which Jones's headpieces epitomize. "Especially in haute couture fittings, I spend a very long time looking at that interaction of material, color, texture, interplaying with the face. You know, what's the color of the skin? How does that line go across? How's the hairstyle? How is the thing going to blend together?" Jones says. "Because the hat itself, yes, is interesting, but it is only a frame for the face. The thing that's interesting is the person inside."
Next Post