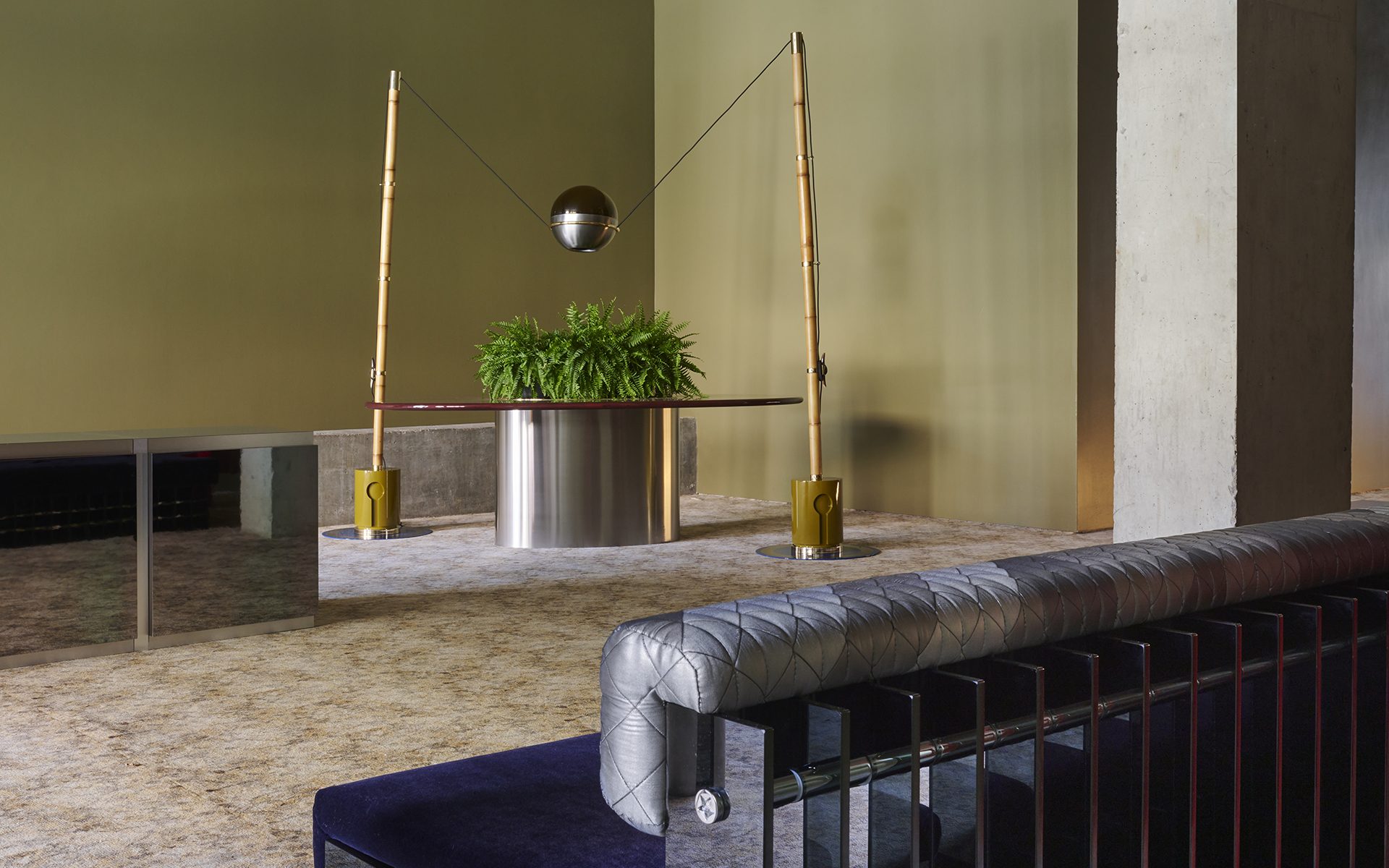 Dimorestudio Unveils First U.S. Installation at Artemest Galleria in New York
On view through September, the presentation includes pieces from the design firm's archives as well as a curation of works by other Italian makers
Visitors to Dimorestudio's annual installation during Salone de Mobile routinely wait in long lines just to glimpse the otherworldly environments they compose in their space in Milan's Brera design district. Now, connoisseurs this side of the Atlantic will get an opportunity to experience Britt Moran and Emiliano Salci's creative vision when they present "West Chelsea," an exhibition of works inside the Artemest Galleria on West 19th Street in Manhattan.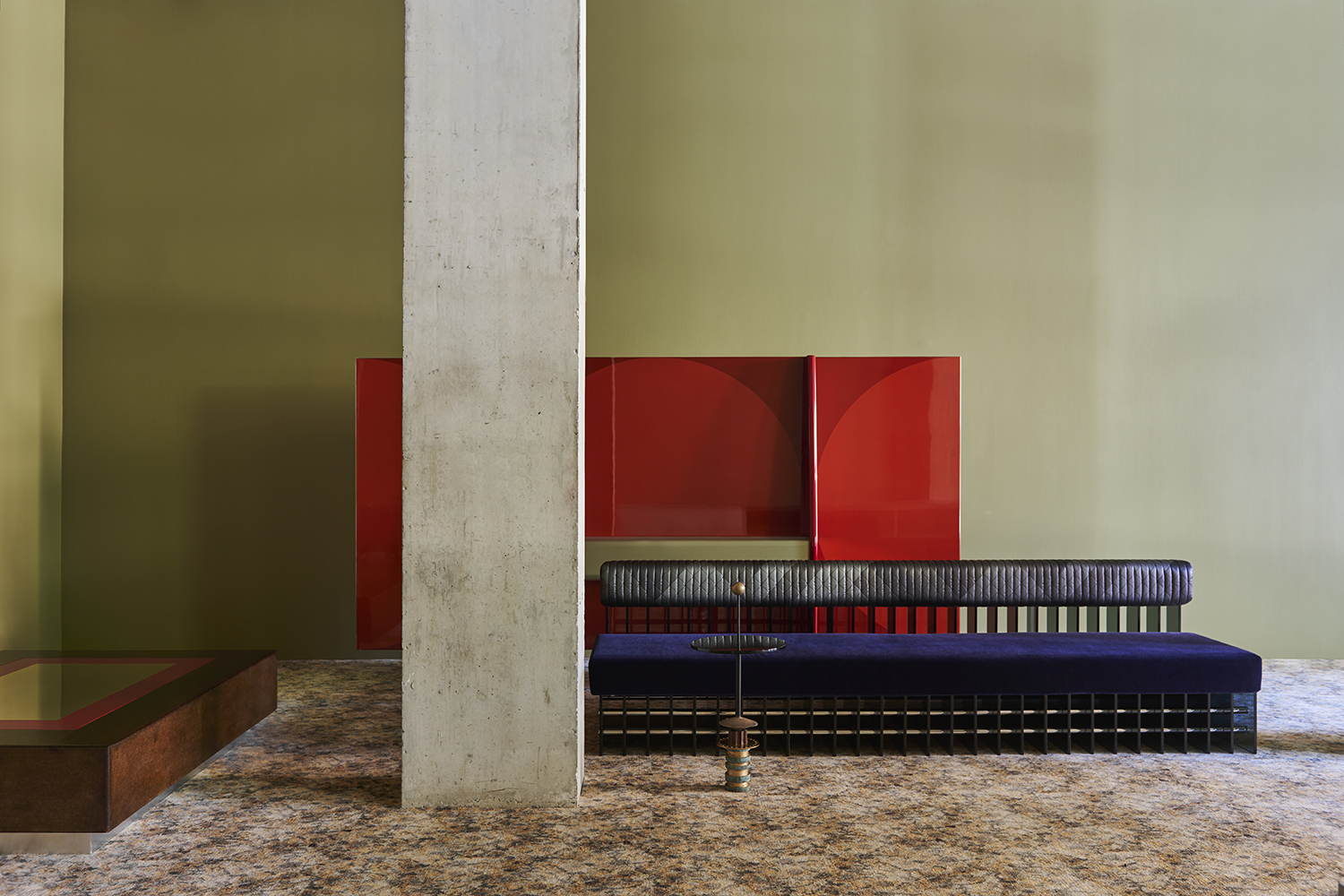 Inside the 5,000-square-foot space, Moran and Salci display a series of Dimorestudio pieces from collections past as well as a curated array of work by other Artemest talents. "Emiliano and I were looking for an outlet to come to New York," Moran tells Galerie. "Design Week in Milan was really important this year, and in New York there's an energy that's coming back, so I think 2023 is going to be a turning point."
Dimorestudio's first installation in the U.S., the presentation also coincides with the company's 20th anniversary. Here, the duo curated Salci's interpretation of a New York office using metal and glass pieces from three earlier collections, displayed in conversation for the first time. "We always try to incorporate the artisan, the craftsmanship that's really unique to Italy in the things that we do," says Moran, highlighting the cast-bronze West Chelsea Bonalumi sideboard, made in conjunction with the fabricator who also produces art pieces for Arnoldo Pomodoro. "For us, the imperfections are really a sign of the craftsmanship and the uniqueness of the piece, rather than a flaw. You can't reproduce this."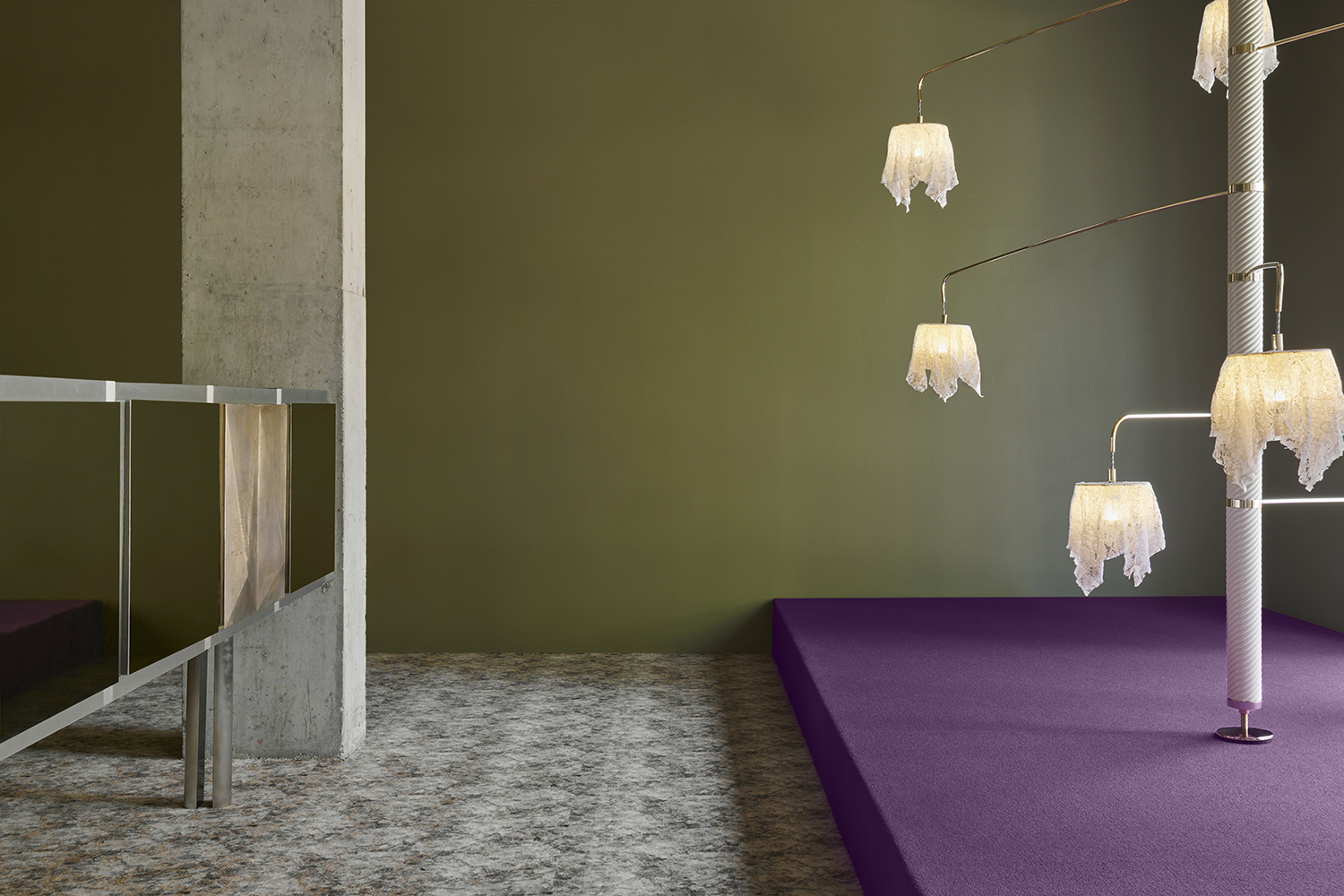 Painterly wall-to-wall carpet from their new collaboration with Pierre Frey is one of five patterns and the only one not seen during Dimore's Salone exhibits "Silence" and "No Sense." "I think there are certain things that we bring back that for us really make sense in terms of design and the atmosphere that we're trying to create," he says of the unexpected floor covering. "I think that's kind of what we're known for—things that you find in the setup and they make you remember. I like the fact that we're reminiscent about a lot of things."
"For us the imperfections are really a sign of the craftsmanship and the uniqueness of the piece"

Britt Moran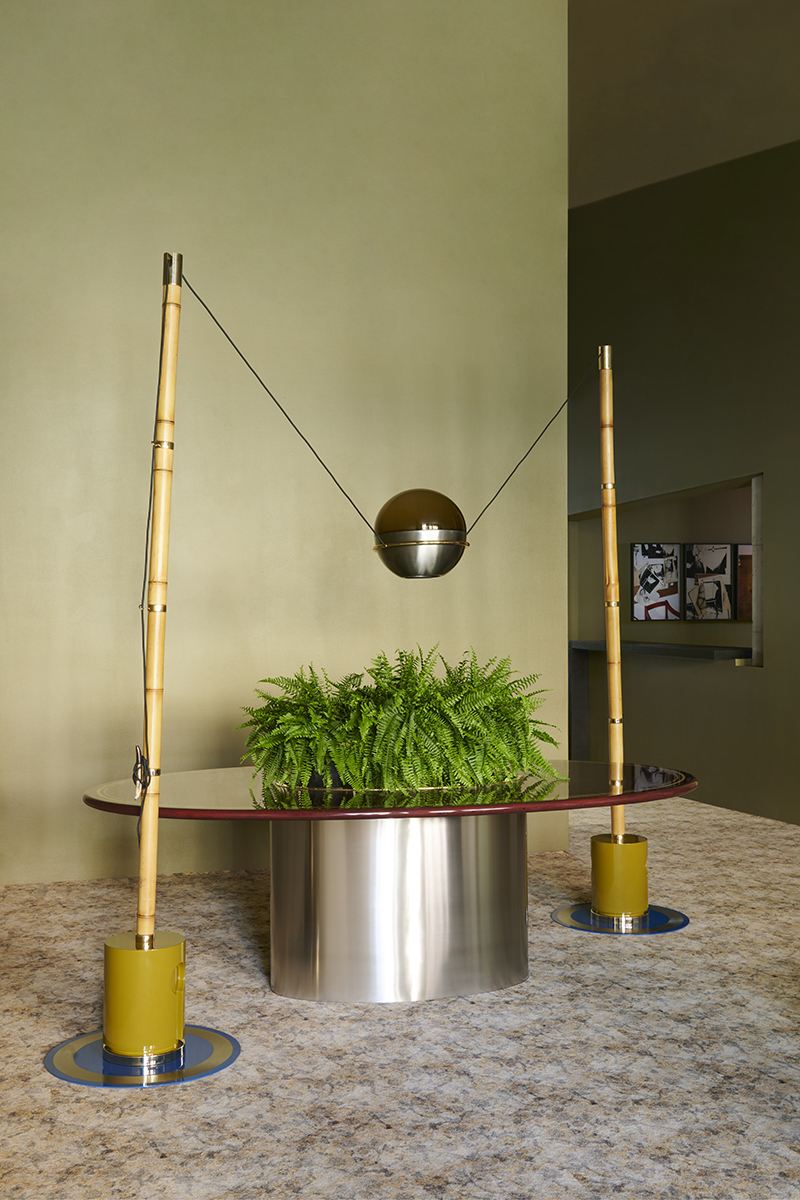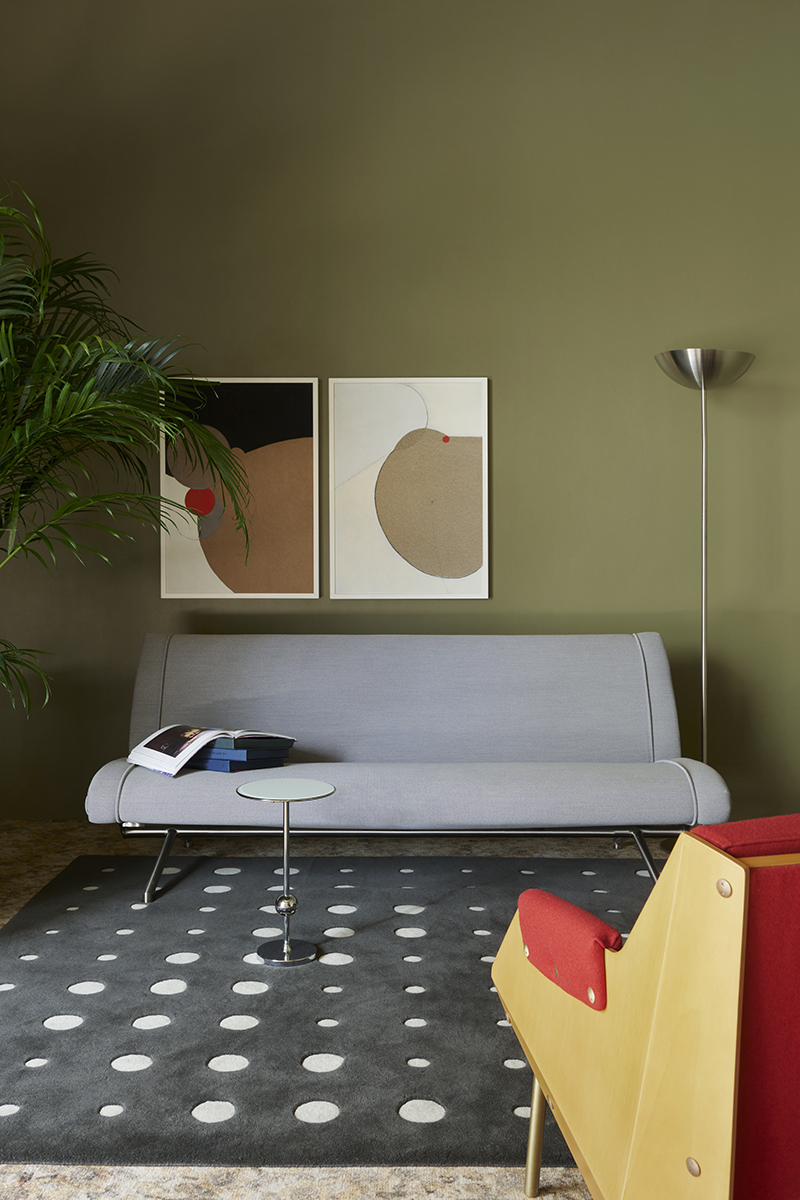 Also on display are a one-of-a-kind X403mm cocktail table and TO3000 dining table, which Salci created by disassembling vintage pieces and then reforming them using Dimore artisans, and soft goods like the mixed-material Paul chair that's upholstered in Dimoremilano textiles made by weavers near Como. Other Artemest talents are spotlighted in the rear of the gallery where Gio Ponti chairs from BBB Italia, a Cappellini cabinet, and Benedetto Ferraro sculptures are grouped into an office lounge-like atmosphere. "The idea was to focus on Dimoremilano here in the front, but then do a curatorial exhibition in the back, taking pieces already available on the Artemest website and choosing them with our eyes," says Moran. "We've done a selection of mostly Italian designers, things we would use in our own projects."
"West Chelsea" by Dimorestudio is on view at Artemest Galleria, 518 West 19th Street, New York, May 19 through September. 
Next Post