Changing the upholstery can turn a basic slipper chair into a sculptural work of art. Textiles can also radically inform a room's design when transformed into a floor-to-ceiling wallcovering, elegant drapery, or a collection of magically mismatched accent pillows. This fall, a number of longstanding fabric purveyors introduce new collections that feature the dynamic art of celebrated creatives from the worlds of art, design, architecture, and fashion. Here, Galerie selects a few of our favorites: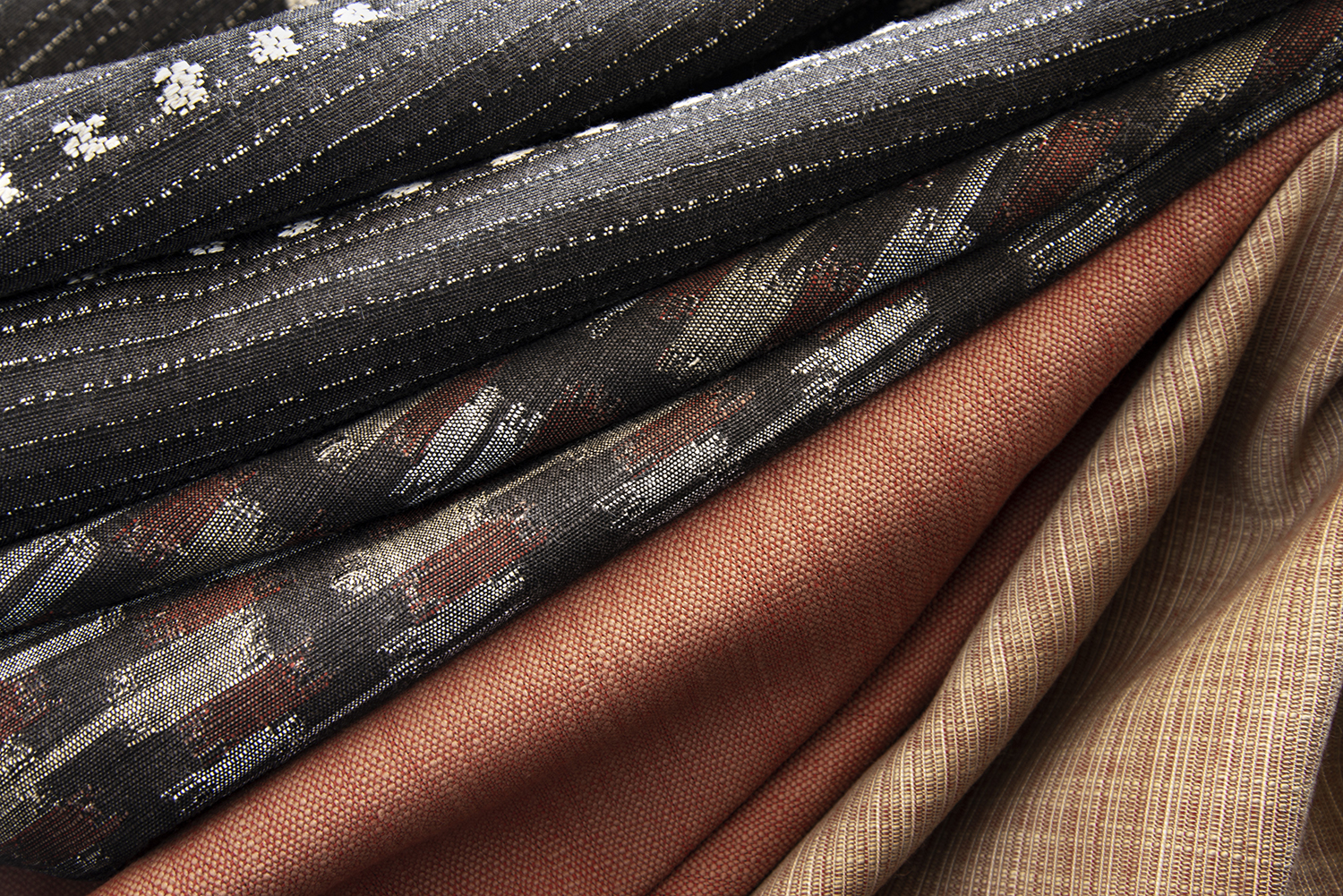 Vincent Van Duysen x Perennials
The esteemed Belgian designer Vincent Van Duysen debuted his first collection for Perennials, introducing a textural array of eight performance fabrics in a palette of rich, earthy shades. Available in five colorways, Dotty combines a sartorial pinstripe with a more organic orb, while Workhorse is a powerful neutral with a horsehair-like design. Caravan melds together painterly swashes of color in an ikat-style print while Shearling wows with its cozy bouclé feel and notable hues of Shale, Blue Jean, Peppercorn, taupe-y Tumbleweed, and snowy White Sands. "My collection with Perennials is an eclectic mix of fabrics deriving not only from my diverse influences and travels, but also from the choice of unexpected and diverse patterns," Van Duysen says in a statement. "The range aims at instilling a sense of home and coziness to outdoor environments."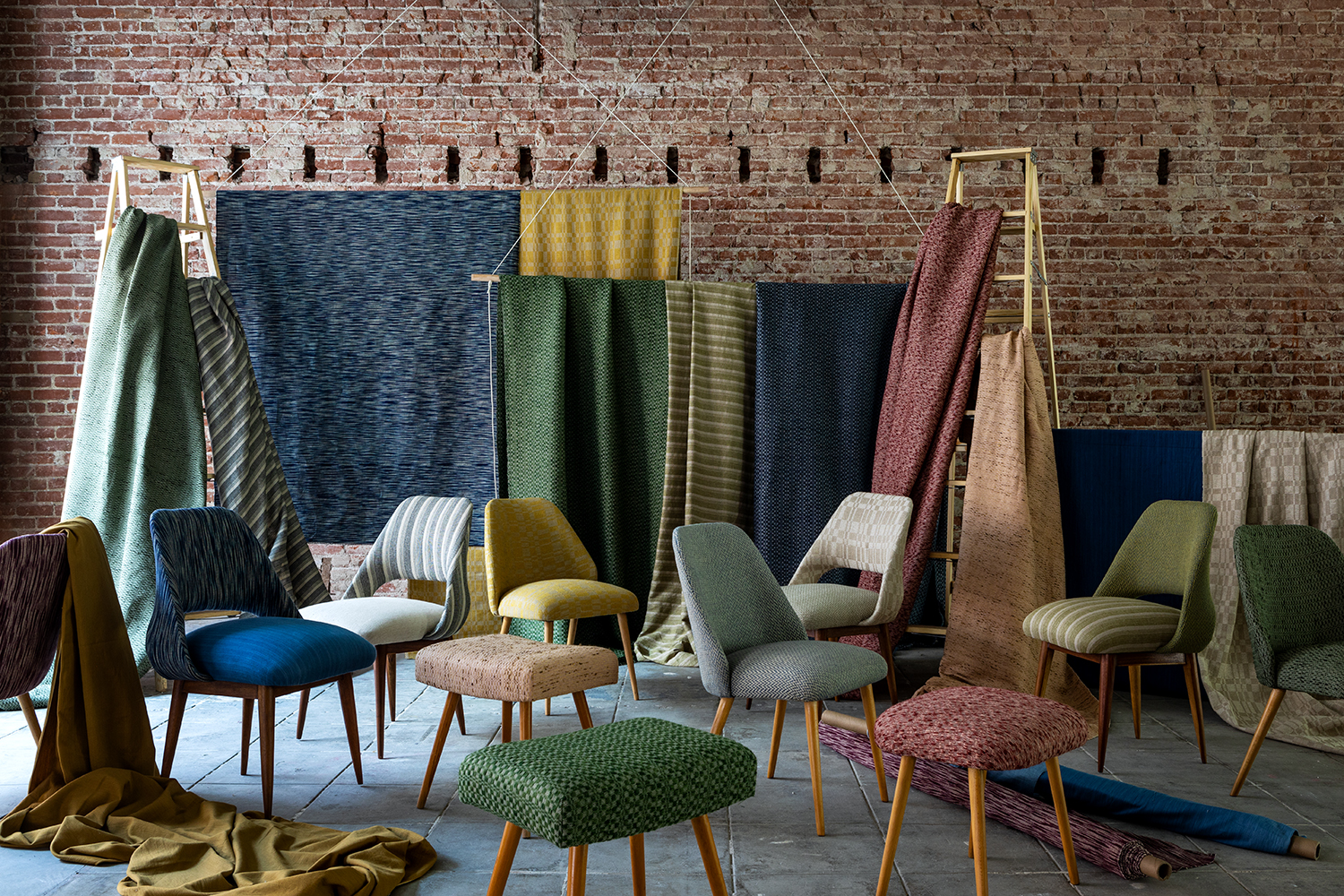 Commune x Kufri
The creative collaborators of Los Angeles design studio Commune have just introduced the textile collection Utopia with Kufri, a Dallas-based studio that emphasizes artisan-made weaves. Inspired by a far range of destinations, the fabrics are handmade in India using longstanding, traditional techniques that give each yard a "perfectly imperfect" touch and hue. "Commune's roots in California proved to be the perfect inspiration, providing a wide variety of color and texture to pull from," said the designers, who channeled blue skies in Texas and Japanese masonry into the array of herringbones, solids, checks, and plaids. "Utopia is a story of synchronicity: between the near and far, the contemporary and primitive."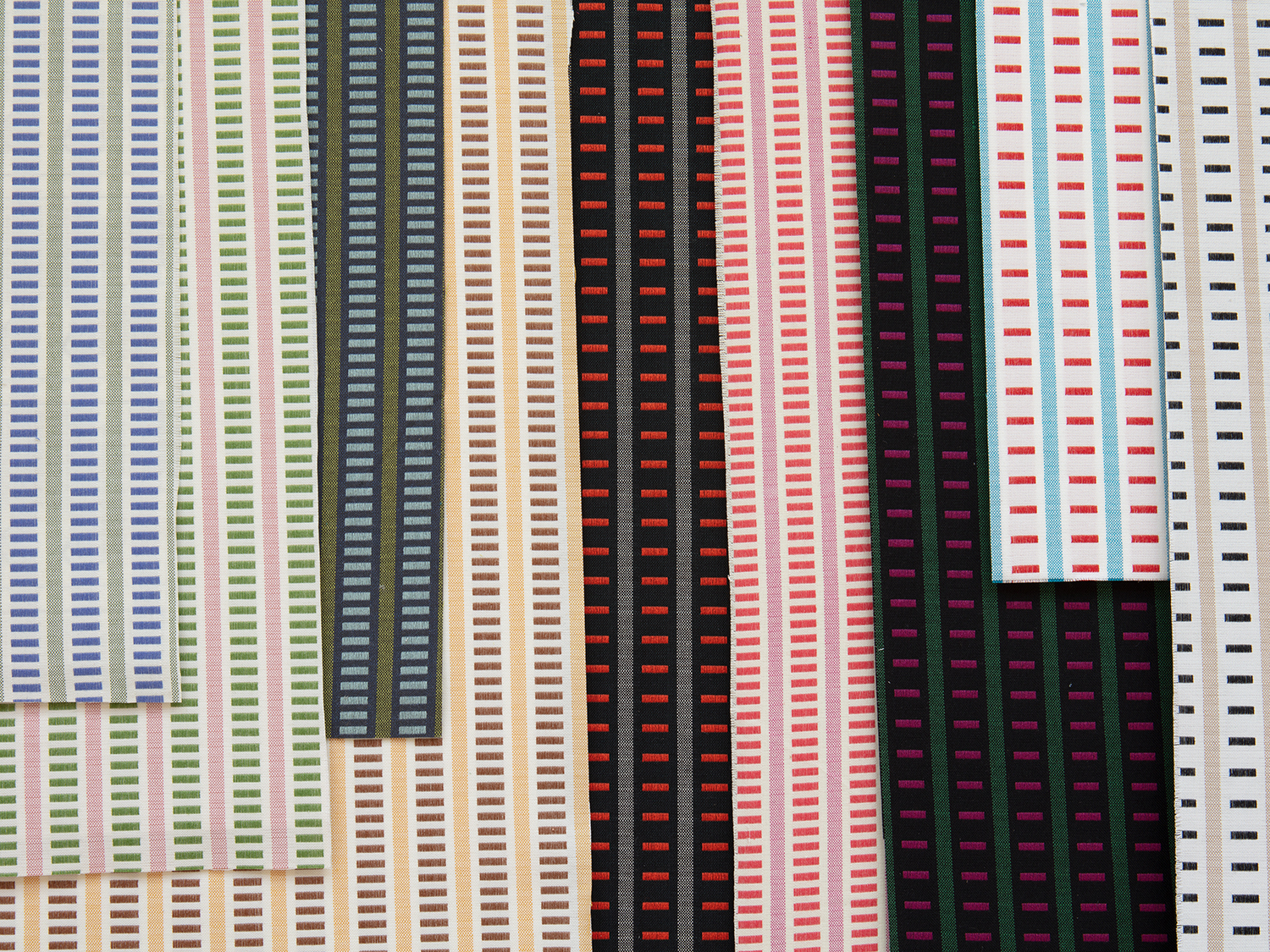 Alexander Girard x Maharam
This fall, Maharam is adding to it Textiles of the 20th Century series, which features designs originally conceived by Gio Ponti, Charles and Ray Eames, and Josef Hoffmann, by reintroducing six patterns by Alexander Girard. Amongst the array, conceived between 1952 and 1973 when Girard was Herman Miller's founding design director, is Mexidot, a graphic pattern dating back to 1963, available in 10 different vibrant colorways.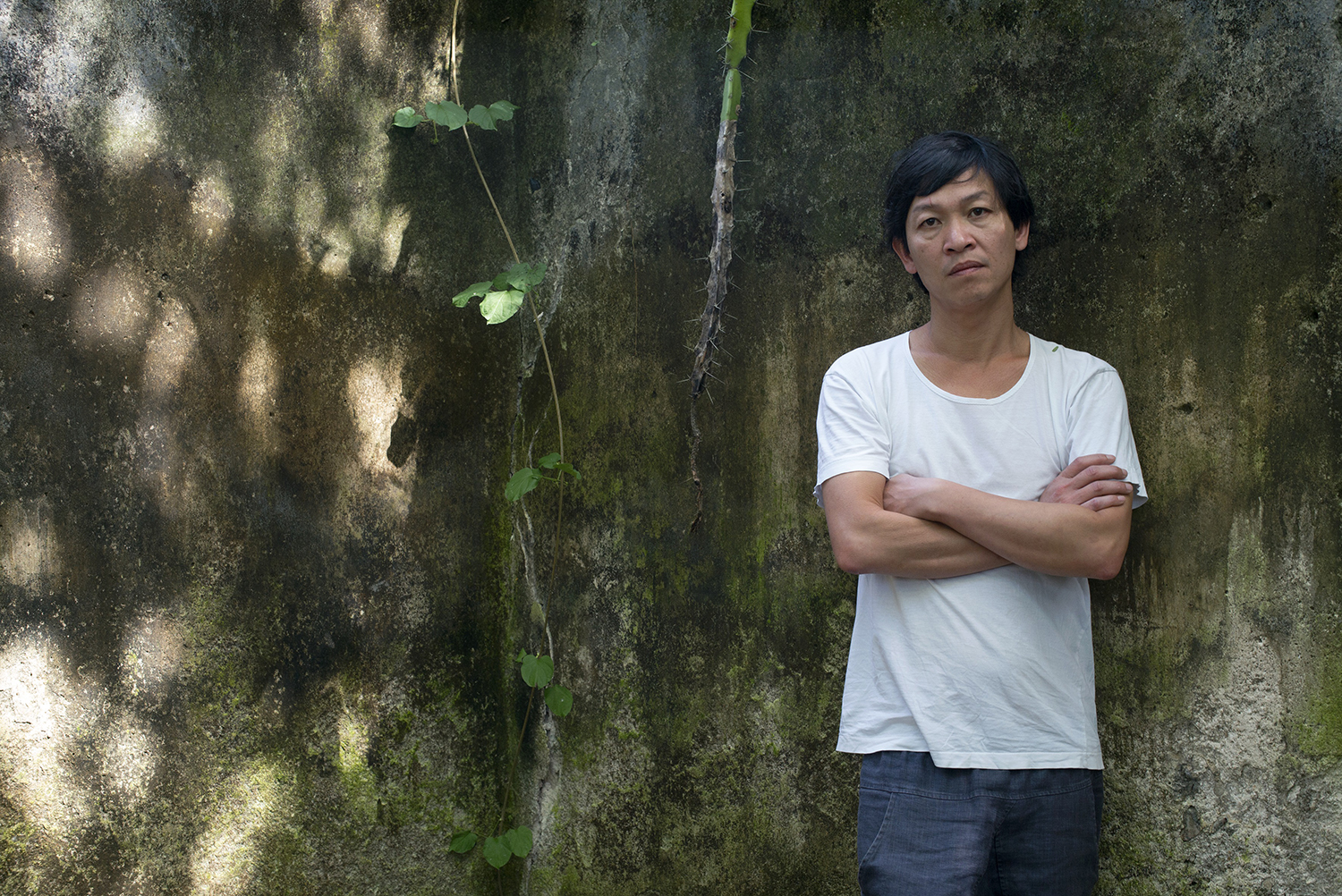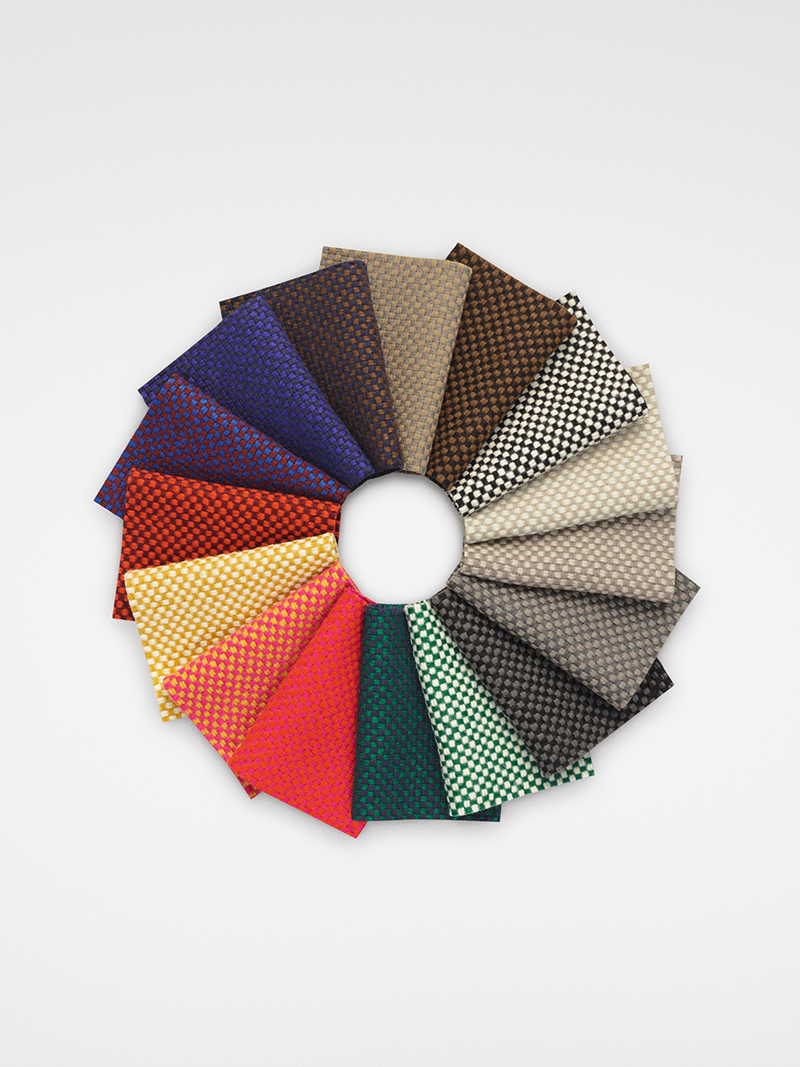 Danh Vo x Kvadrat
Artist Danh Vo resurrects 16 of legendary Danish designer Nanna Ditzel's textiles for Sisu, a new collection with Kvadrat. "I originally discovered Nanna's collection in the Kvadrat archives, and I became inspired by her pioneering vision—and the way her work explored the relationship between furniture and textiles," Vo tells Galerie. "Vibrant yet timeless, this collection expresses the essence of a woven textile through its thick and voluminous construction. In curating Sisu, I wanted to reference Kvadrat's history and shed light on Nanna's lasting impact as a female designer." Available in 16 hues, the introduction was celebrated with a special installation at Birgers Herretøj (Birger's Menswear), a former menswear shop in Denmark Vo owns with Louise and Martin Feldt of Galleri Feldt.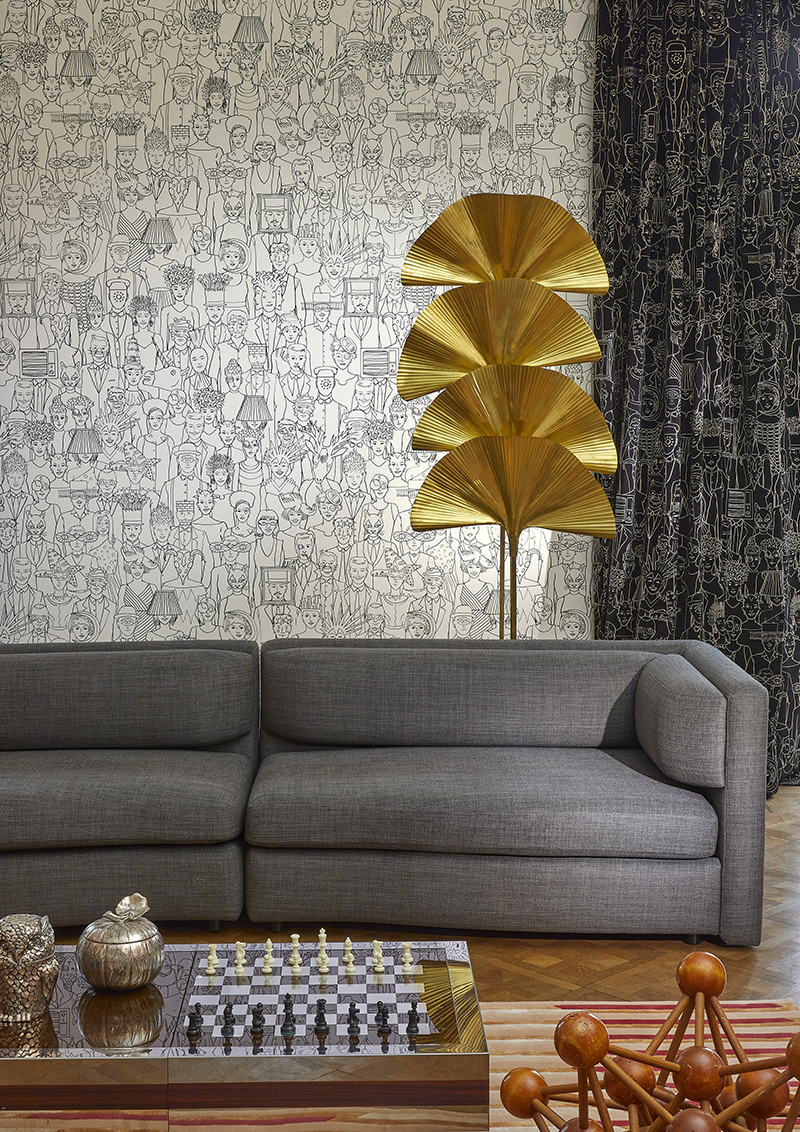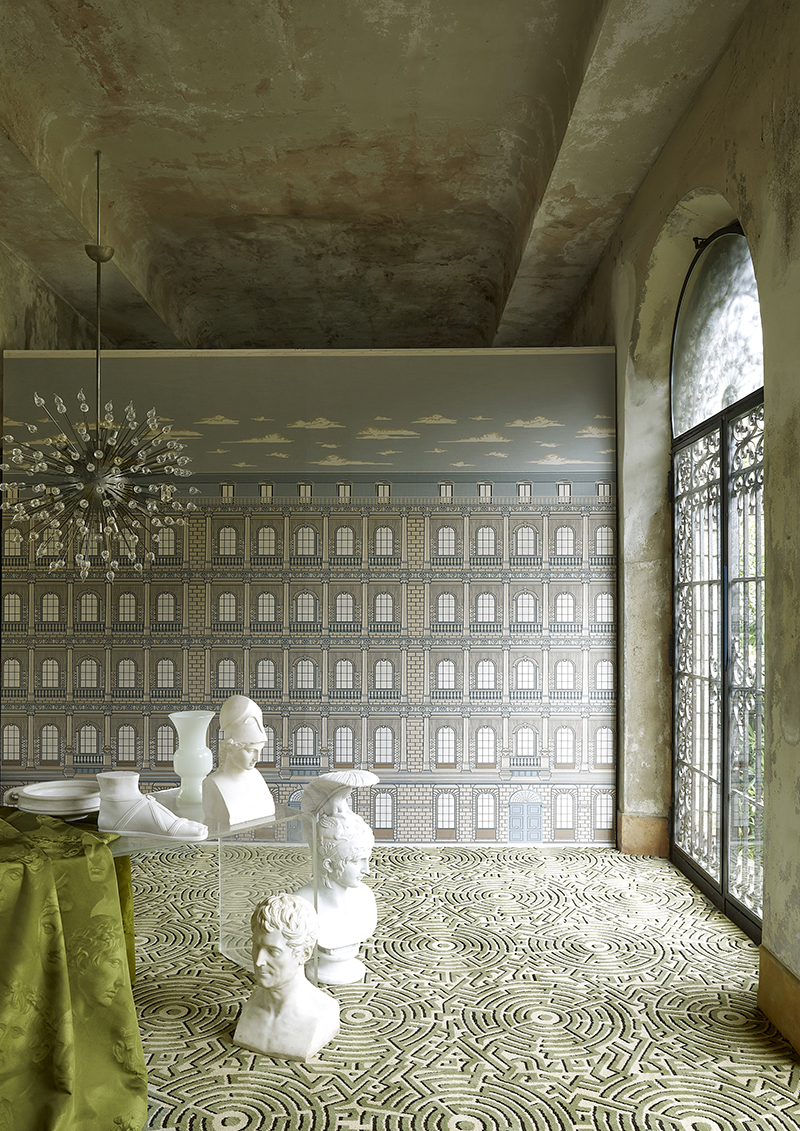 Ken Fulk x Pierre Frey
Ken Fulk is known for his enchanting hospitality spaces around the globe while Pierre Frey's library of patterns and prints is as whimsical and transportive as they come. Their playful collaboration, which made its public debut in Fulk's rooms at the Kips Bay Decorator Show House Dallas, is delightfully captivating with nods to both icons of design, like Tony Duquette, Josef Albers, and 18th-century English landscape architect Lancelot Brown, and place, recreating Paris architecture, Texas landscapes, and California's famed Hotel del Monte.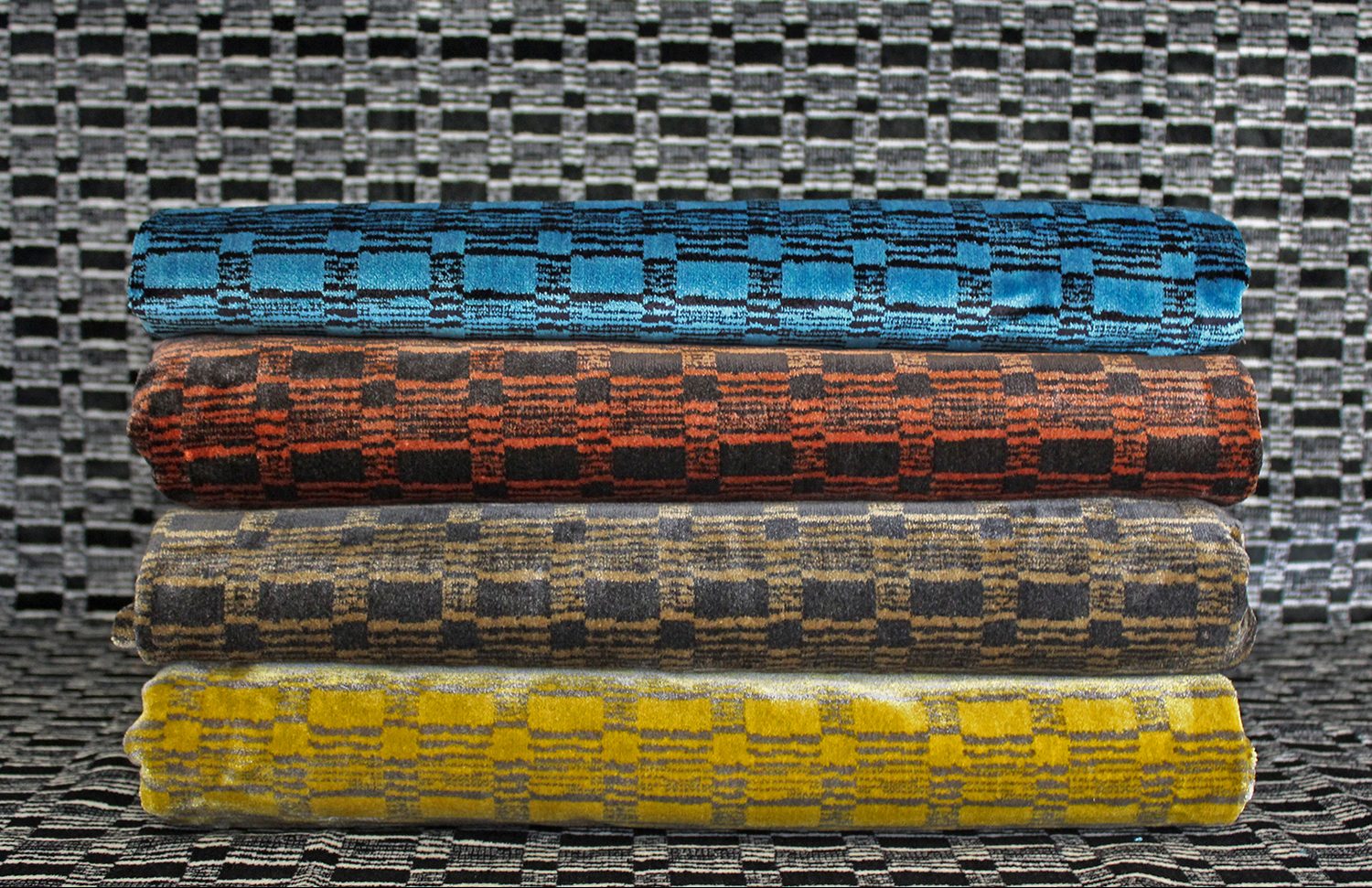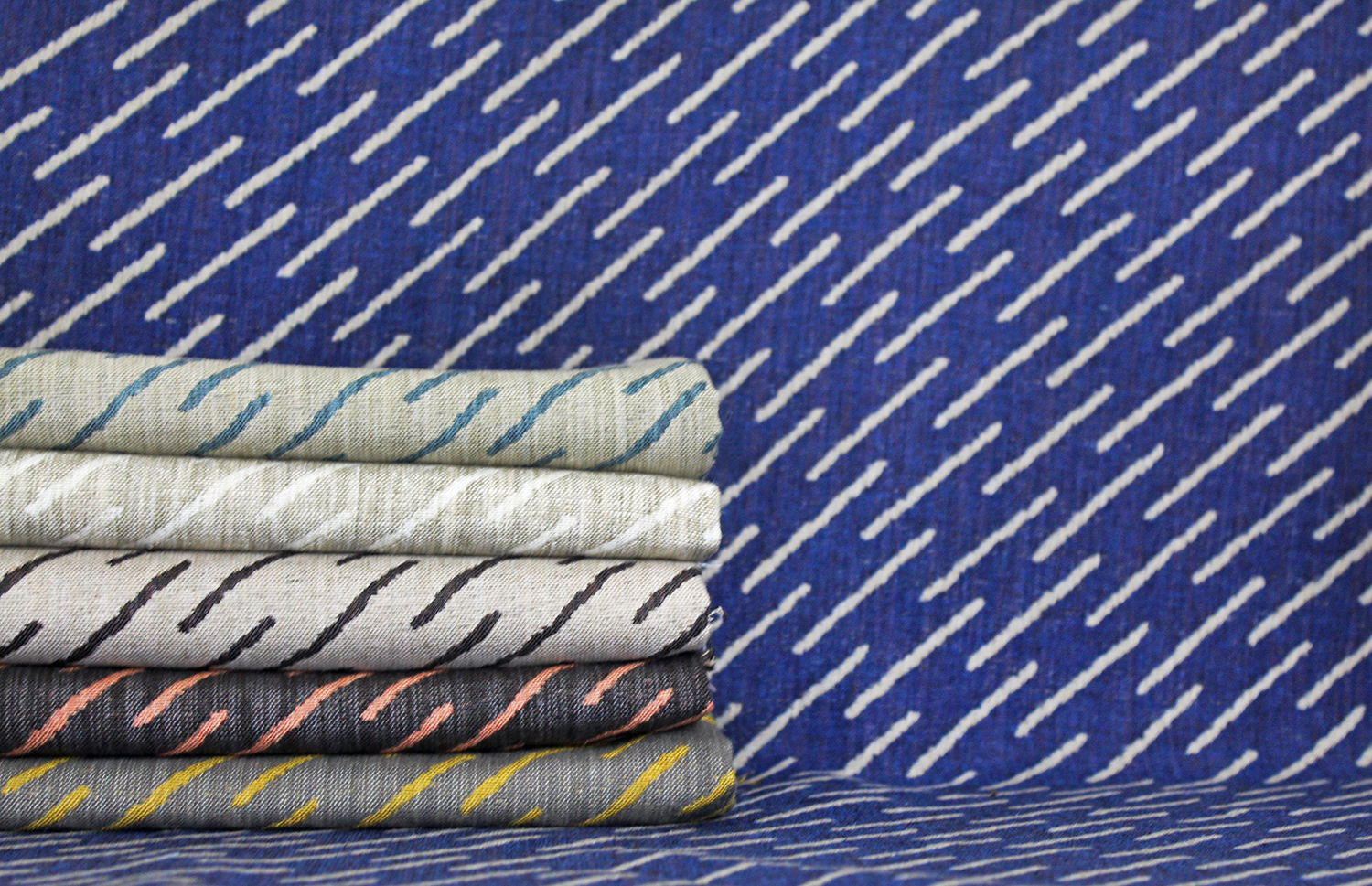 Kelly Wearstler x Lee Jofa
In her sixth textile collection with Lee Jofa, polymathic designer Kelly Wearstler focuses  on the weave, rendering eye-catching patterns in plush velvet and jacquard. A rainfall of lines defines the style Esker Weave while Lure features a geometric grid and Tellus creates an optical illusion with rows of petite dots. Each of the ten offerings comes in various color options from earthy neutrals to jewel-like blues, golds, and greens.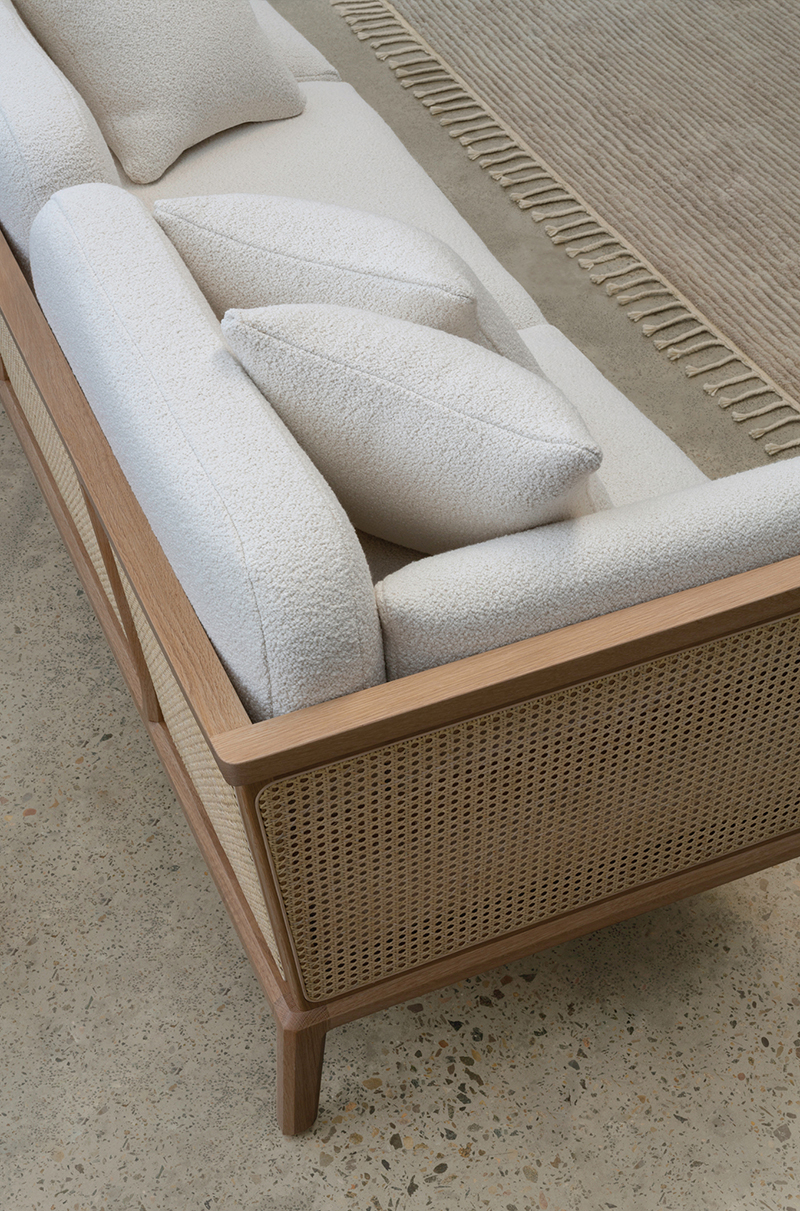 Catherine Martin x Mokum
Following Catherine Martin's pattern heavy collection with Mokum, the famed costume and set designer has introduced a new array of textural neutrals for the Australian brand. Entitled Grand Boucle, the textile is woven in Italy and comes in creamy Silk, sand-like Champagne, and coffee-esque Mink colorways. "The current resurgence of bouclé textiles is representative of our desire for comfort and softness within interior spaces," says Stephanie Moffitt, Design Director of Mokum. "Bouclé textiles are very agile and bring softness to the spareness of a minimalist interior or add volume to a maximalist space. Catherine and I are both children of the '70s, and her next collection with Mokum is filled with this era's influence."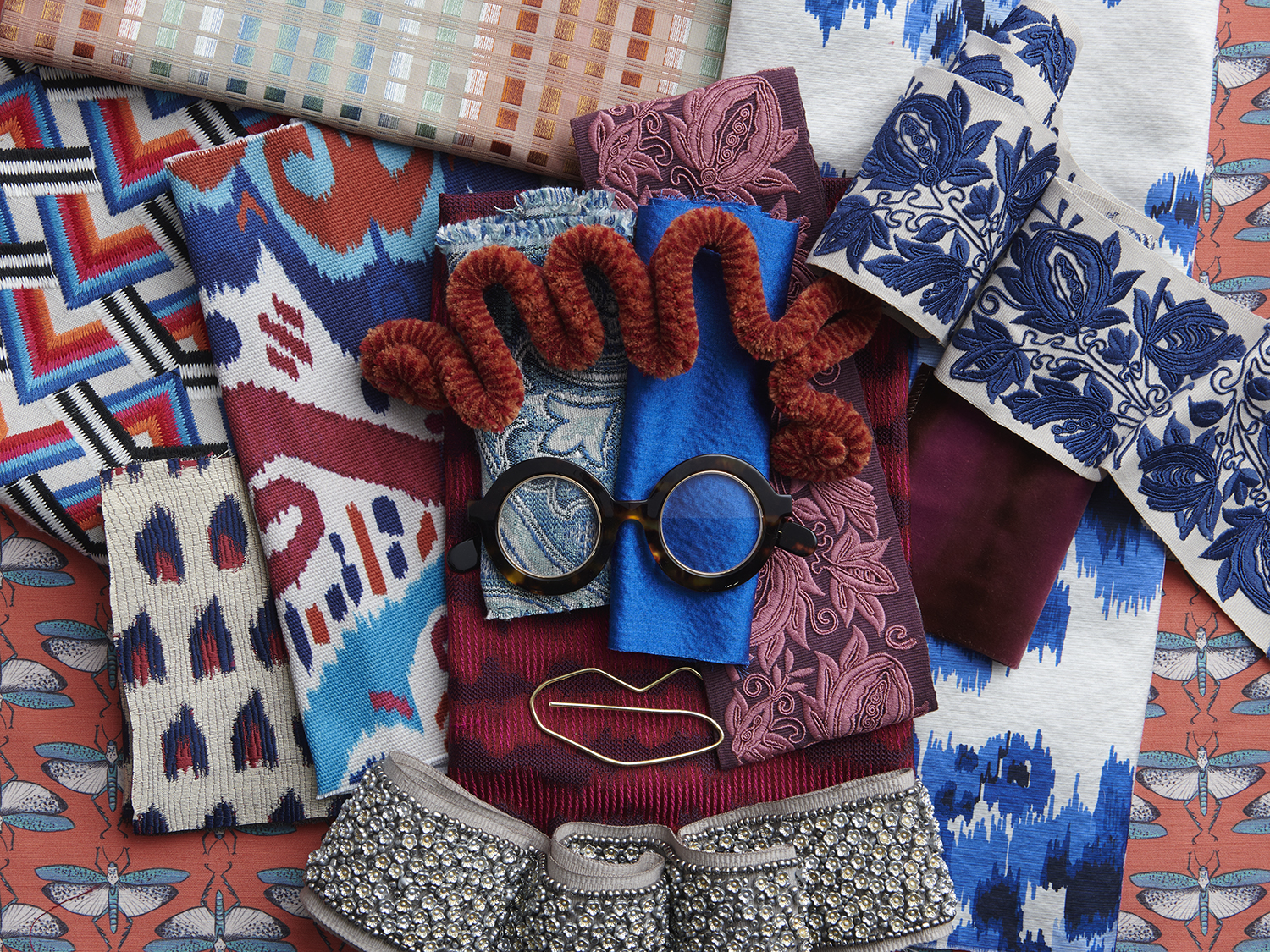 Iris Apfel x Fabricut
To say that fashion icon Iris Apfel leads a colorful existence is putting it mildly; now the legendary stylesetter (who recently celebrated her 100th birthday with a star-studded fête) has launched the Maximal Couture collection with Fabricut. The spirited array includes 20 playful prints like Indonesian Ikat, Rose Floral, a geometric print named Jazz Geo, and the wild faux fur Fashionista. Of course, there are "accessories"—seven styles of trimmings with metallic beads, embroidery, and velvet.
Next Post