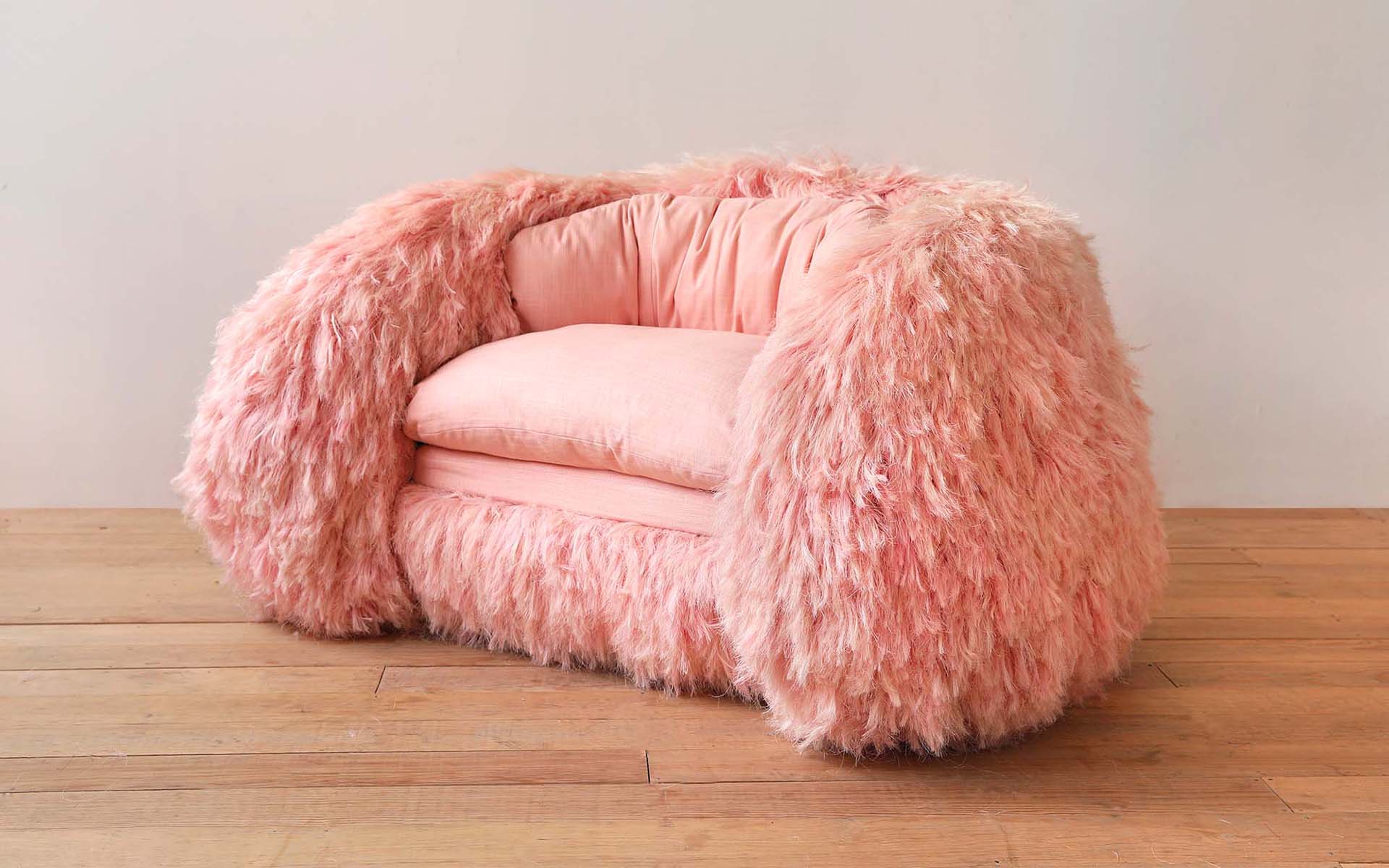 7 Collectible Design Shows Around the World in September
From Fernando Laposse's first solo exhibition with Friedman Benda to Stephanie Sayar and Charbel Garibeh's work at R & Company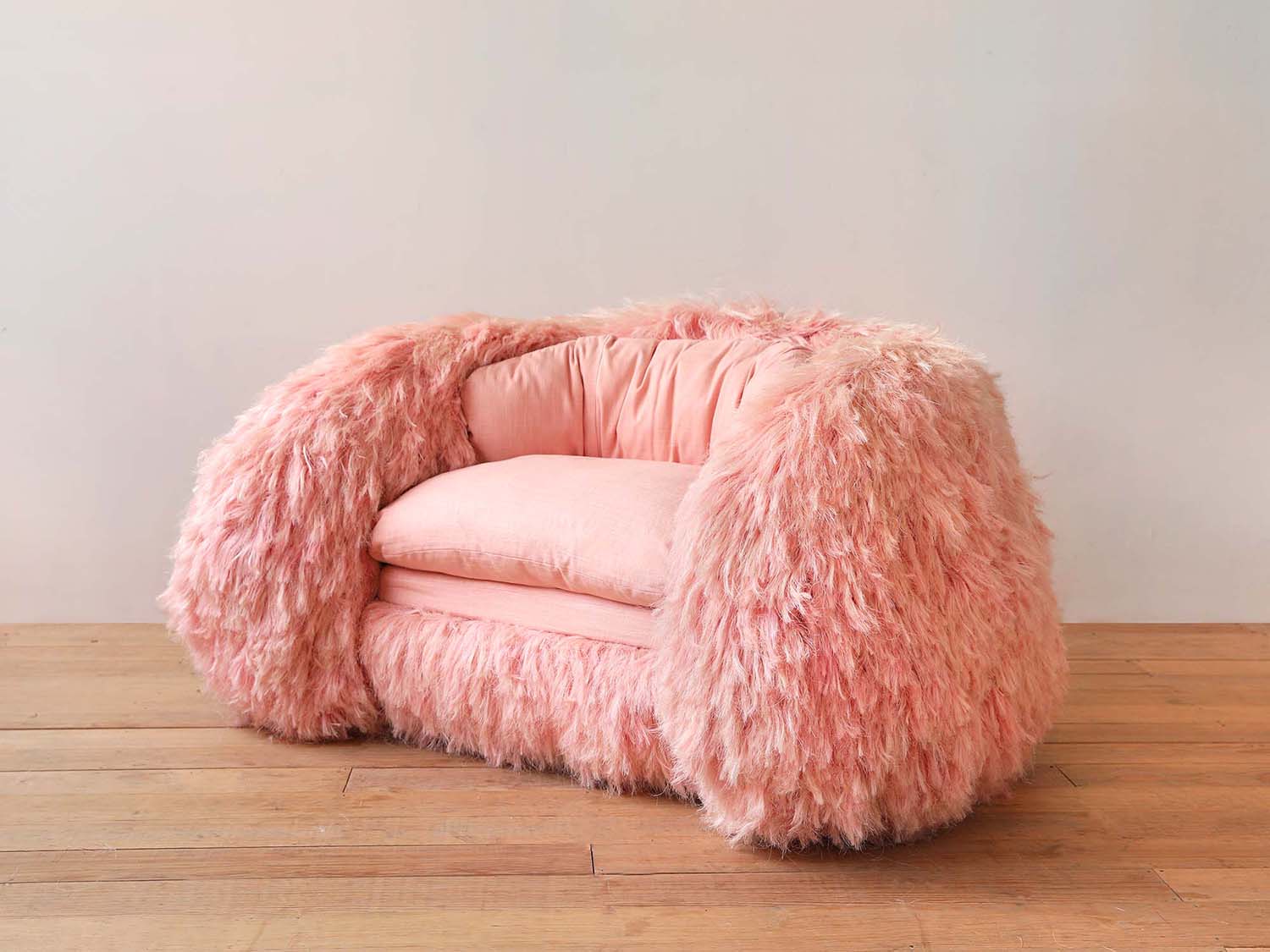 1. "Ghosts of Our Towns" at Friedman Benda | New York
Mexican designer Fernando Lapossse, one of Galerie's 2021 Creative Minds, is set to open his first solo show with his gallery, Friedman Benda, on September 7. Dubbed "Ghosts of Our Towns," the exhibition features an array of tactile furnishings that utilize materials native to Mexican indigenous communities, such as agave (from which sisal is created), avocado, and corn. The latter has famously been utilized by Laposse to create Totomoxtle, a signature veneer created with the husks of heirloom corn arranged in a dazzling, marquetry-type pattern. Stop by the Chelsea gallery through October 14 to discover his latest creations, including wall hangings, a table, mirror, sofa, bench, and a striking cabinet clad in eye-pleasing agave fibers—all of which explore humanity's complicated relationship with the land.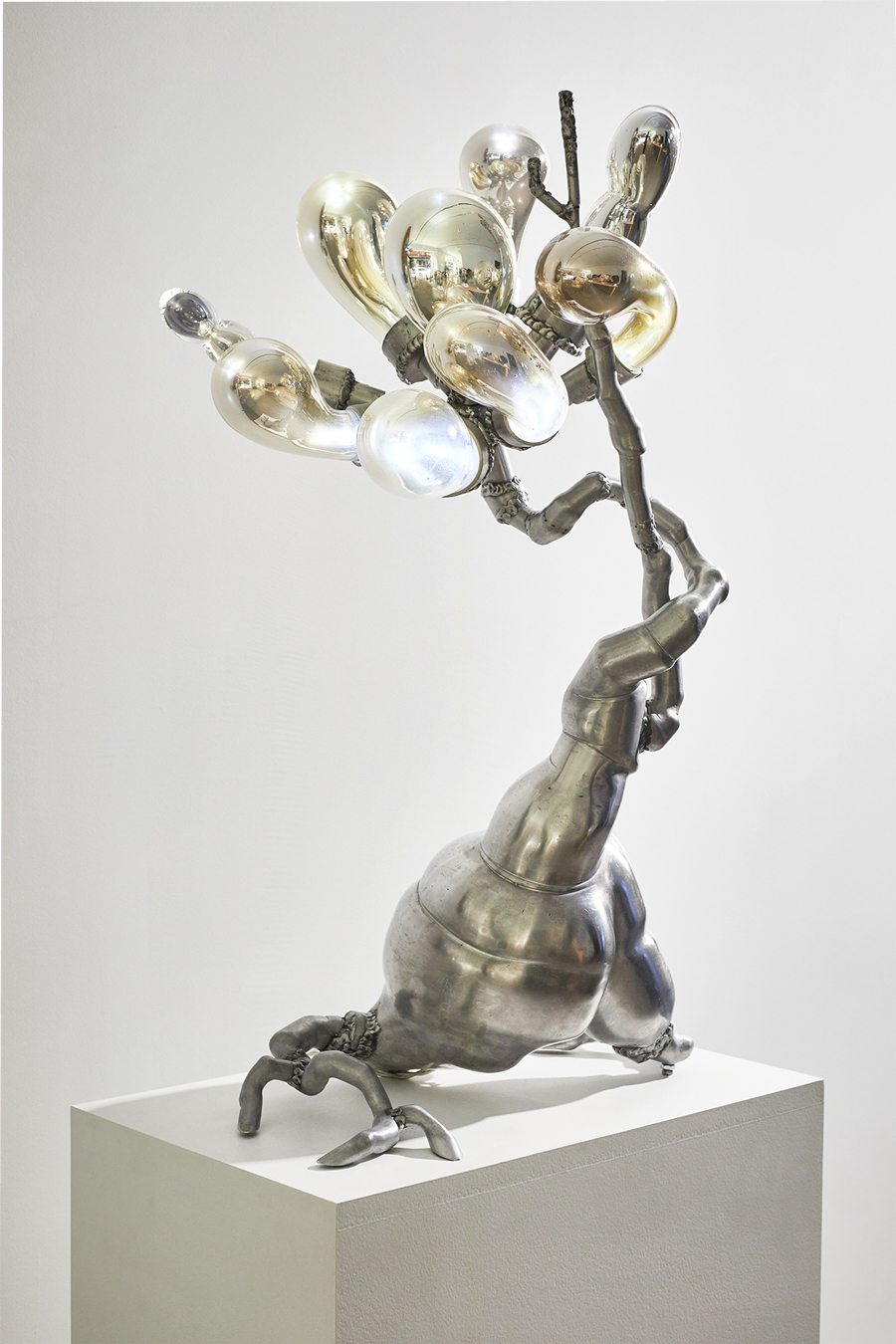 2.  "Material Nature" and "Recent Works" at Cristina Grajales | New York
Known for crafting elegant and lively spaces brimming with personality, acclaimed designer Young Huh has now curated a pair of shows at Cristina Grajales in downtown New York. First is "Material Nature," which shines a spotlight on installation artist Randy Polumbo and furniture designer Aaron Poritz, both of whom turn to nature for fertile inspiration to create their whimsical pieces. Then there's "Recent Works," which has been produced in conjunction with Chambers Fine Art and explores the practices of Fu Xiaotong, who pushes the limits of paper as an artistic medium, and Xiao Mao, who conjures radiant plaster sculptures. Both shows open on September 8 and aim to spark a dialogue across materials, forms, and scales.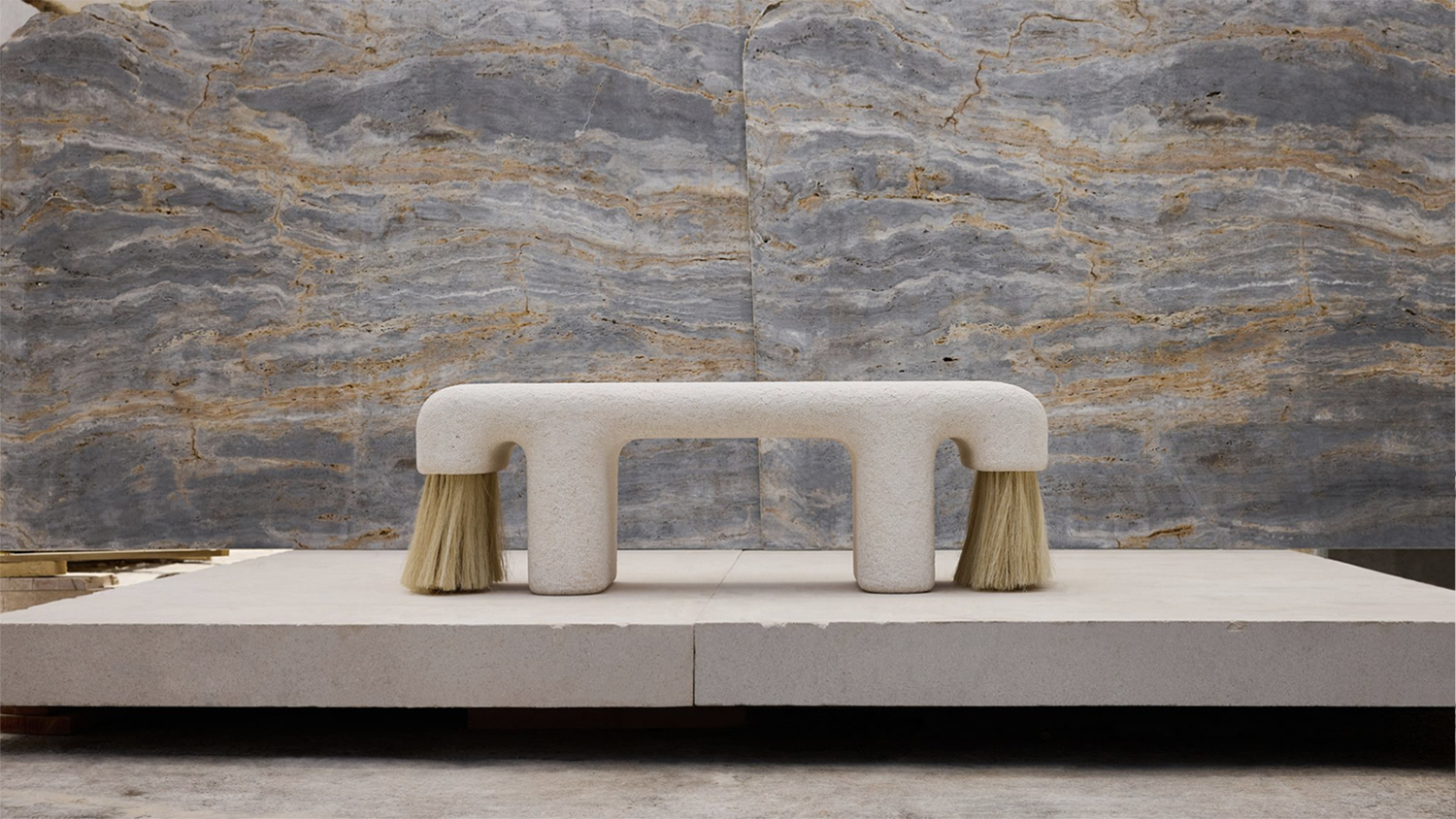 3. "Broomlithic" at R & Company | New York
Lebanese design duo Stephanie Sayar and Charbel Garibeh founded their studio, Sayar & Garibeh, in 2015 as a way to create innovative, unique objects and furnishings and quickly gained acclaim on the design-fair circuit for their irreverent spirit and masterful attention to detail. While much of their creative output has a modern, glossy sheen, their latest works look to the Stone Age as an aesthetic touchstone. Indeed, "Broomlithic" references the ancient art of stone carving and marries it with a primitive tool: the broom, a humble yet utilitarian object that has changed little in hundreds of years. The engrossing show, on view in Tribeca from September 7 to October 24, features gently carved Lebanese stone tables, benches, and chairs adorned with fibers that suggest the bristles of the iconic domestic brush.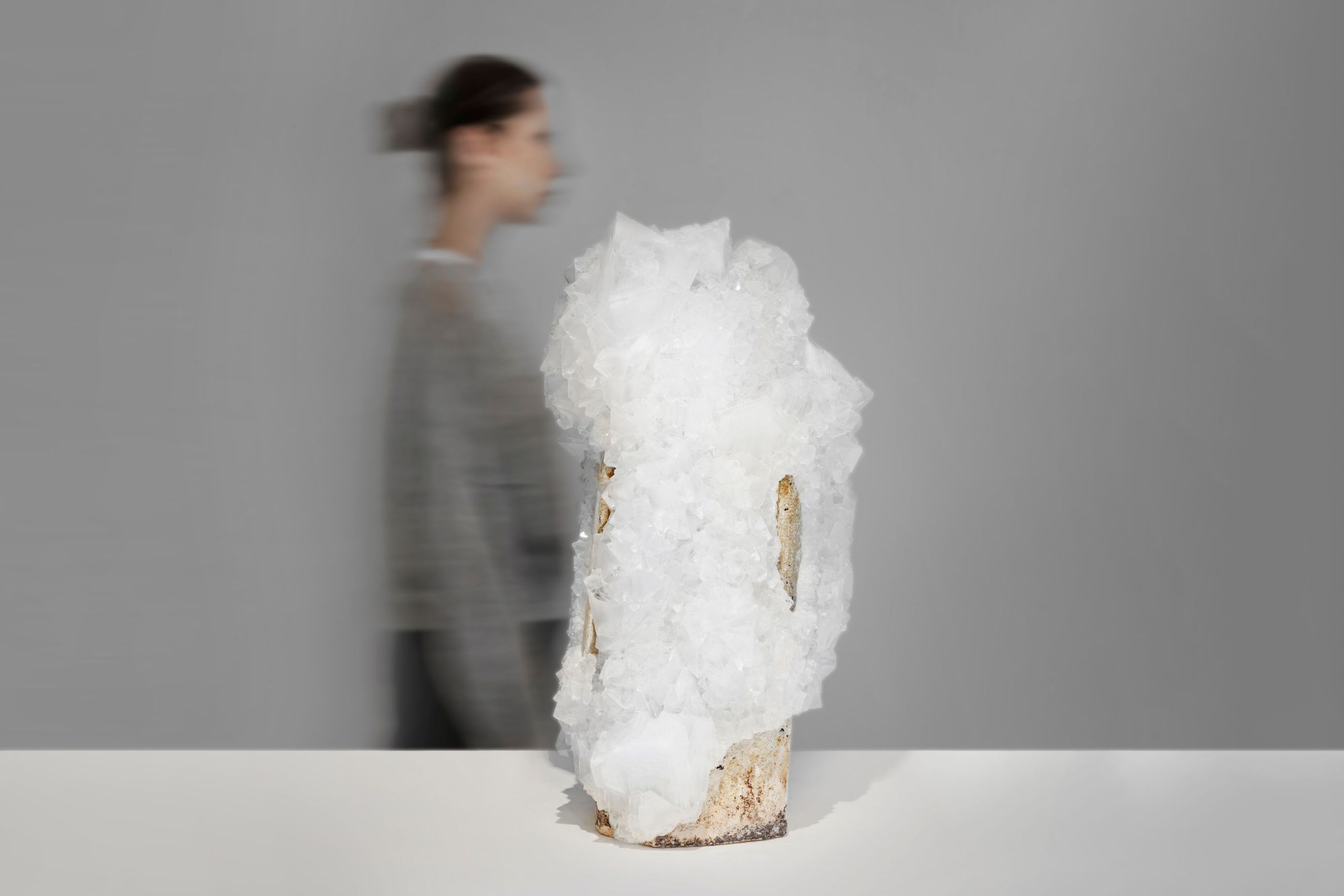 4. "Growth + Form" at Gallery FUMI | London
Founded by design-dealing couple Valerio Capo and Sam Pratt in 2008, Gallery FUMI is now marking its 15th year in London's fashionable Mayfair neighborhood. To celebrate the occasion, the pioneering space brought on historian Libby Sellers, formerly a curator at the Design Museum, to oversee an anniversary show featuring new works made by artists and designers on the gallery's impressive roster. On view from September 7 to 30, "Growth + Form" explores themes such as adaptation and regeneration with innovative pieces by Stine Bidstrup, Rowan Mersh, Lukas Wegwerth, Sam Orlando Miller, Johannes Nagel,  Max Lamb, Leora Honeyman, and Kustaa Saksi, among many others.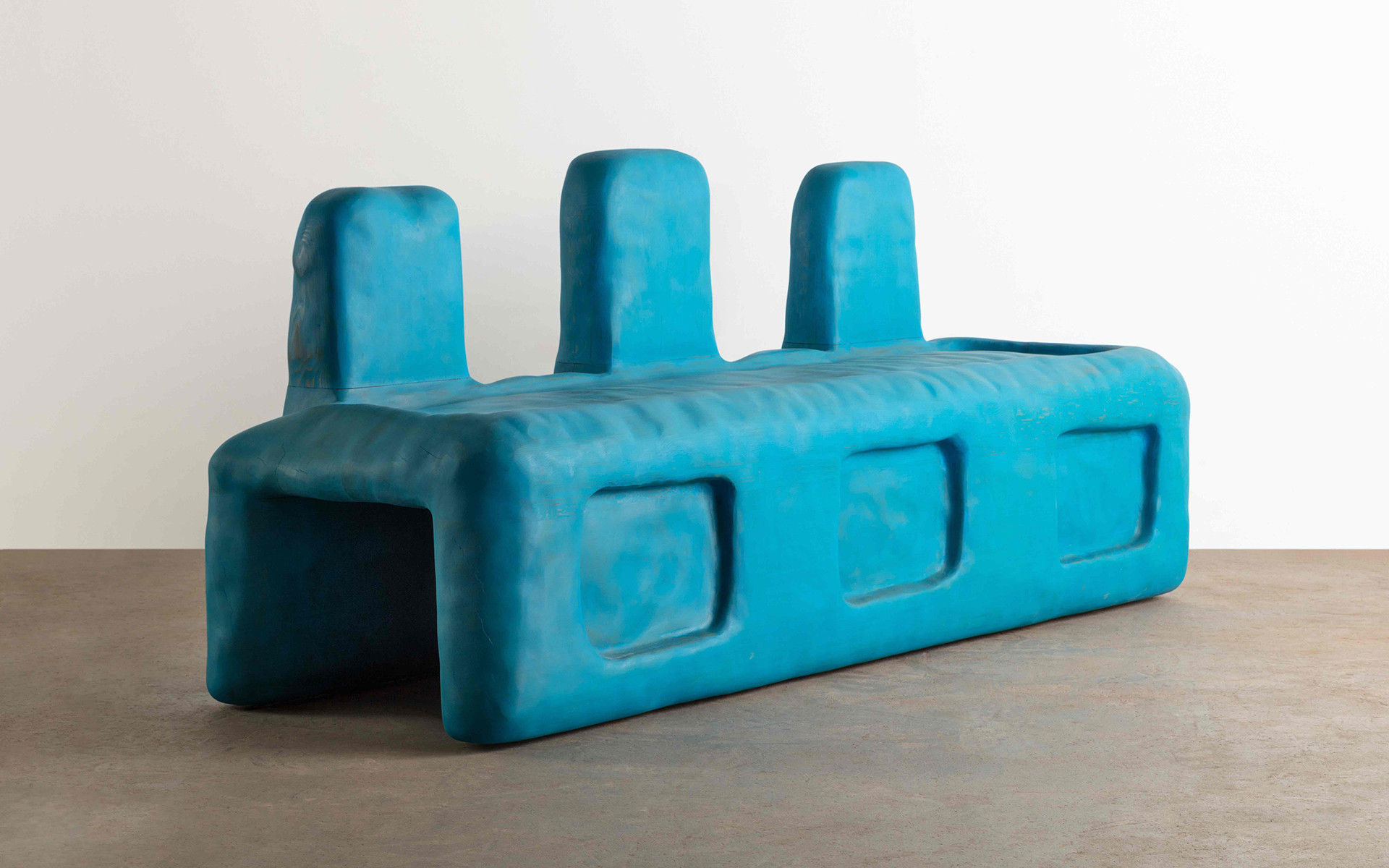 5. "Smooth Vast Body of Water" at The Future Perfect | New York
A trio of buzzy talents are debuting new works at The Future Perfect's West Village townhouse in a poetic ode to the power of the ocean. All with radically different practices and backgrounds, artists Olivia Cognet, John Hogan, and Casey McCafferty are each showcasing furnishings and objects they've created independently in their respective studios. Cognet, who hails from the South of France, is unveiling ceramic murals that can be read almost like maps, each with a topographic richness that recalls her own journey from the seaside city of Nice to her current home in Los Angeles. Hogan, meanwhile, works out of Seattle and conjures ethereal glass sculptures that refract light in subtle and mysterious ways that recall water. McCafferty, a wood sculptor also based in L.A., is presenting a collection of hand-crafted furnishings with a primal edge. The by-appointment show is on view from September 8 to October 22.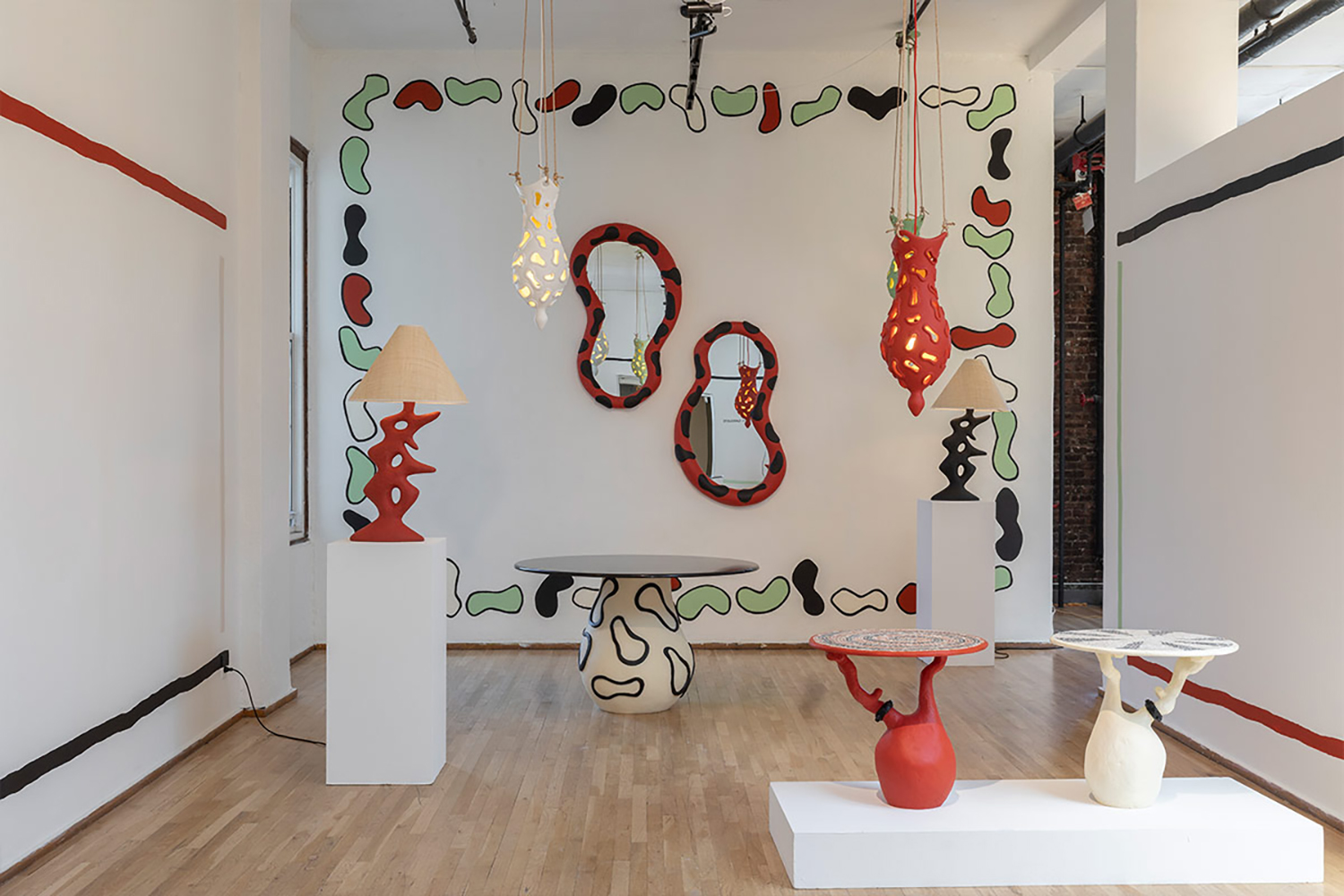 6. "Beans" at Ralph Pucci | London
Celebrated designer Elizabeth Garouste, famous as one-half of legendary Paris creative duo Garouste & Bonetti, is brining her wild and wonderful solo show to Ralph Pucci's London outpost from September 18 to December 8, after its stint in New York. On view is a new body of work created while in residence at Pucci's in-house sculpture studio, where she had full access to his proprietary Plasterglass material to conceive a host of playful, functional objets, including colorful mirrors, tables, and lighting. Notably, she has also integrated additional elements such as mosaics, raffia, and rope, into her vibrant creations—all of which seem to take on a life of their own.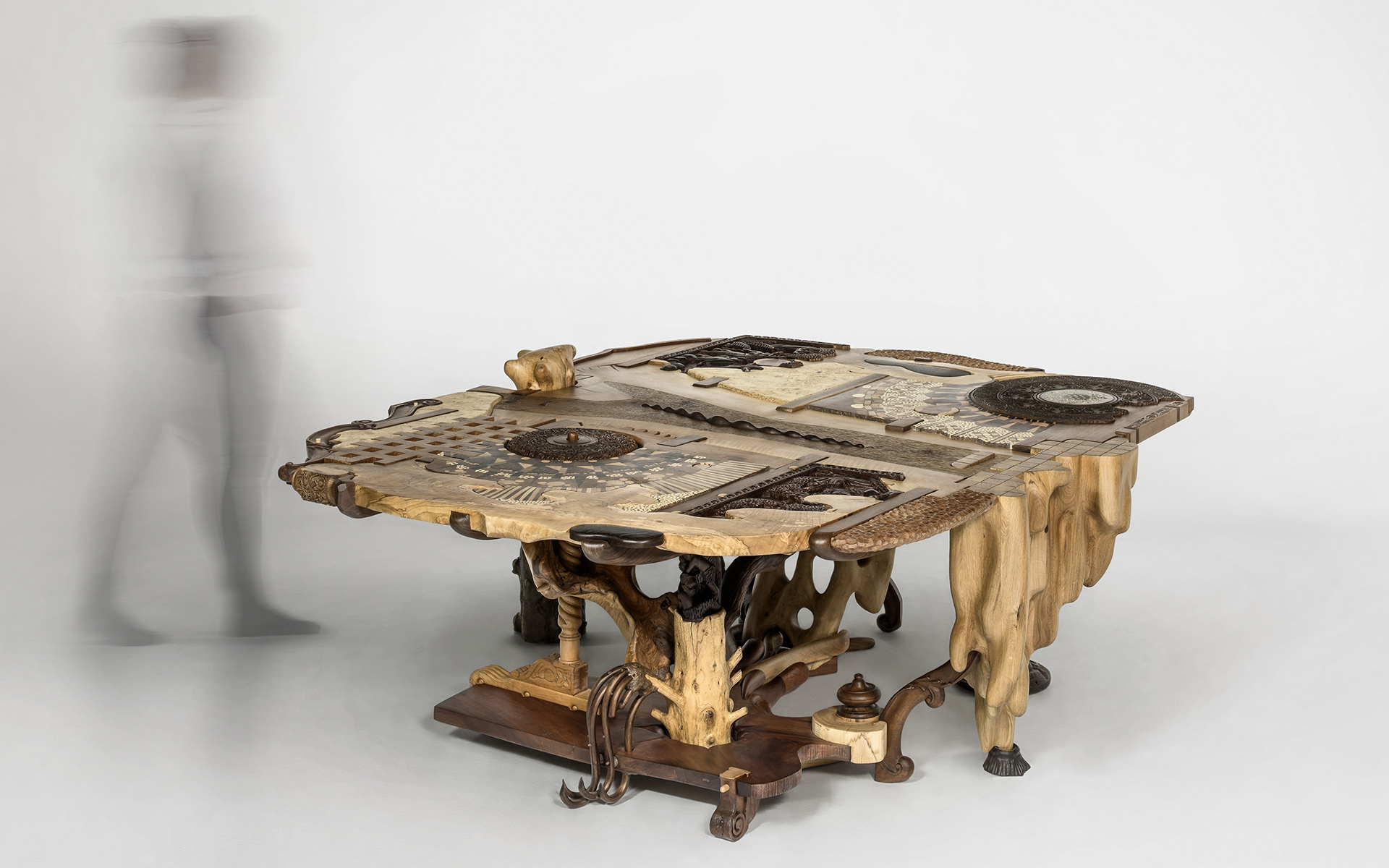 7. "Reverse Fireworks in Slow Motion" at Carpenters Workshop Gallery | New York
Fast-rising Greek artist Kostas Lambridis is making his eagerly awaited U.S. solo debut with a stunning exhibition of nine innovative furniture pieces that each focus on a single material—be it metal, wood, mineral, or plastic. Lambridis, who studied at the famed Design Academy of Eindhoven and worked under Nacho Carbonell, creates these complex mono-material assemblages as way of finding harmony through craftsmanship. "There is a structure in the way I work that has become more of a limitation, than an open door," he says. "With the excuse of this new show, I wanted to face the void. When you look at my previous work, there is a certain level of complexity. I realized if you focus on one material, like wood, eventually you realize there is the same level of complexity within that material."
Next Post