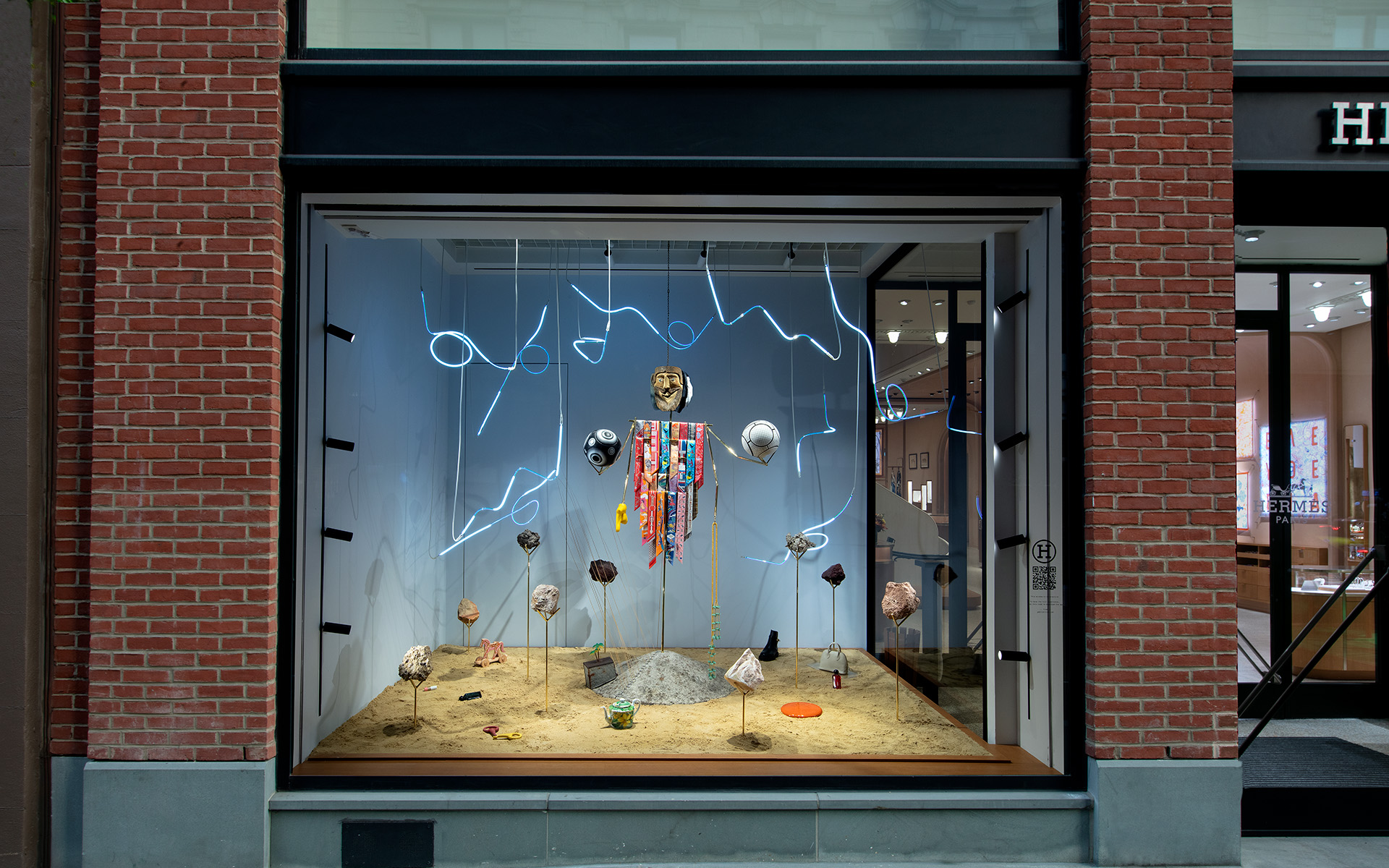 Artist Gabriel Rico Crafts Striking Installation for the Hermès Madison Avenue Flagship
The legendary fashion house tapped the Mexico-born talent, who shows with Perrotin gallery, to create a special multi-media commission
Just a few blocks away from Central Park, on New York City's Upper East Side, a striking new art installation has found a home in the window of Hermès Maison Madison, the luxury brand's 45,000-square-foot flagship that opened to shoppers last year. For this seasonal showcase, the fashion house tapped Mexico-born artist Gabriel Rico for a one-of-a-kind commission that intertwines his artistic process with the label's signature style.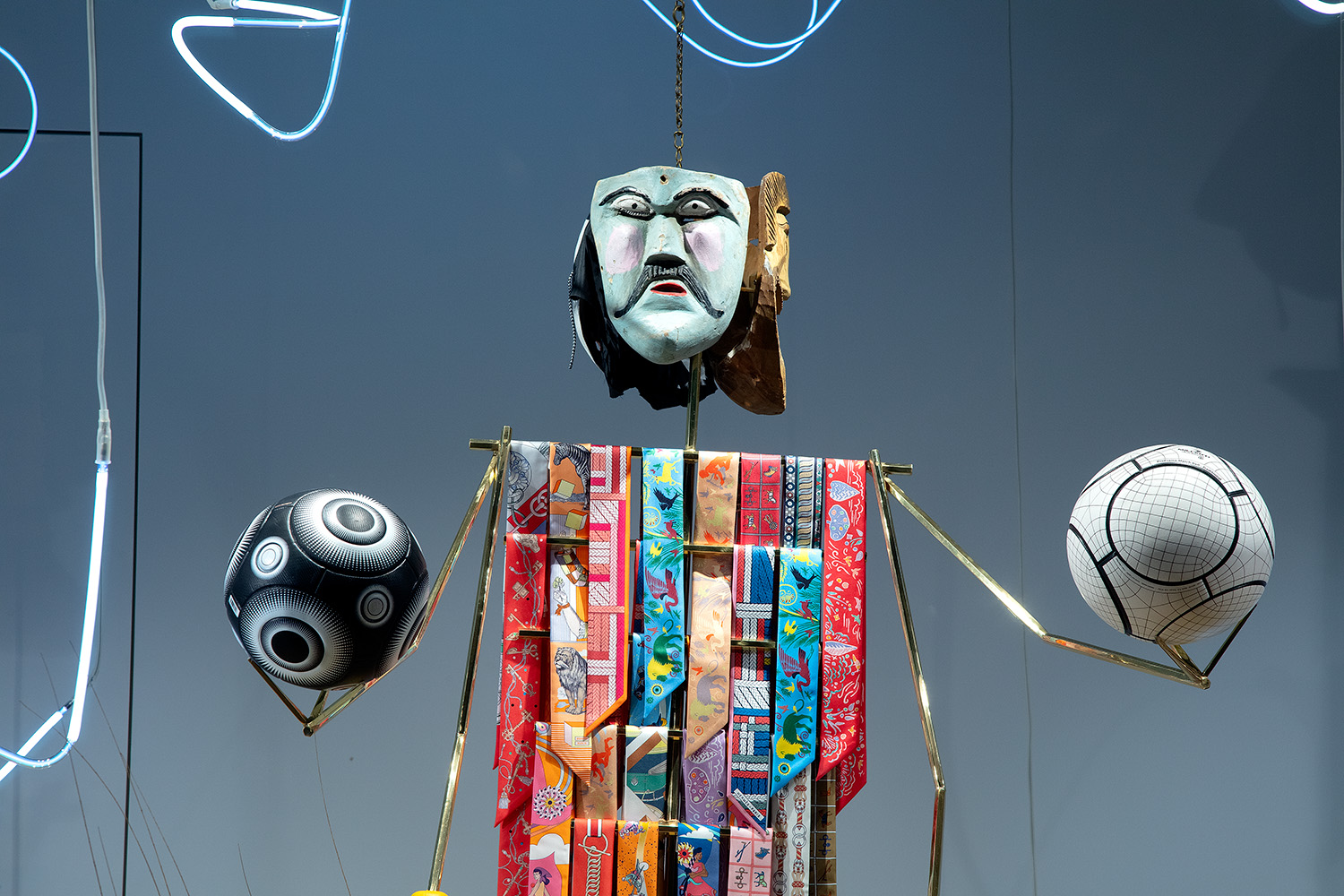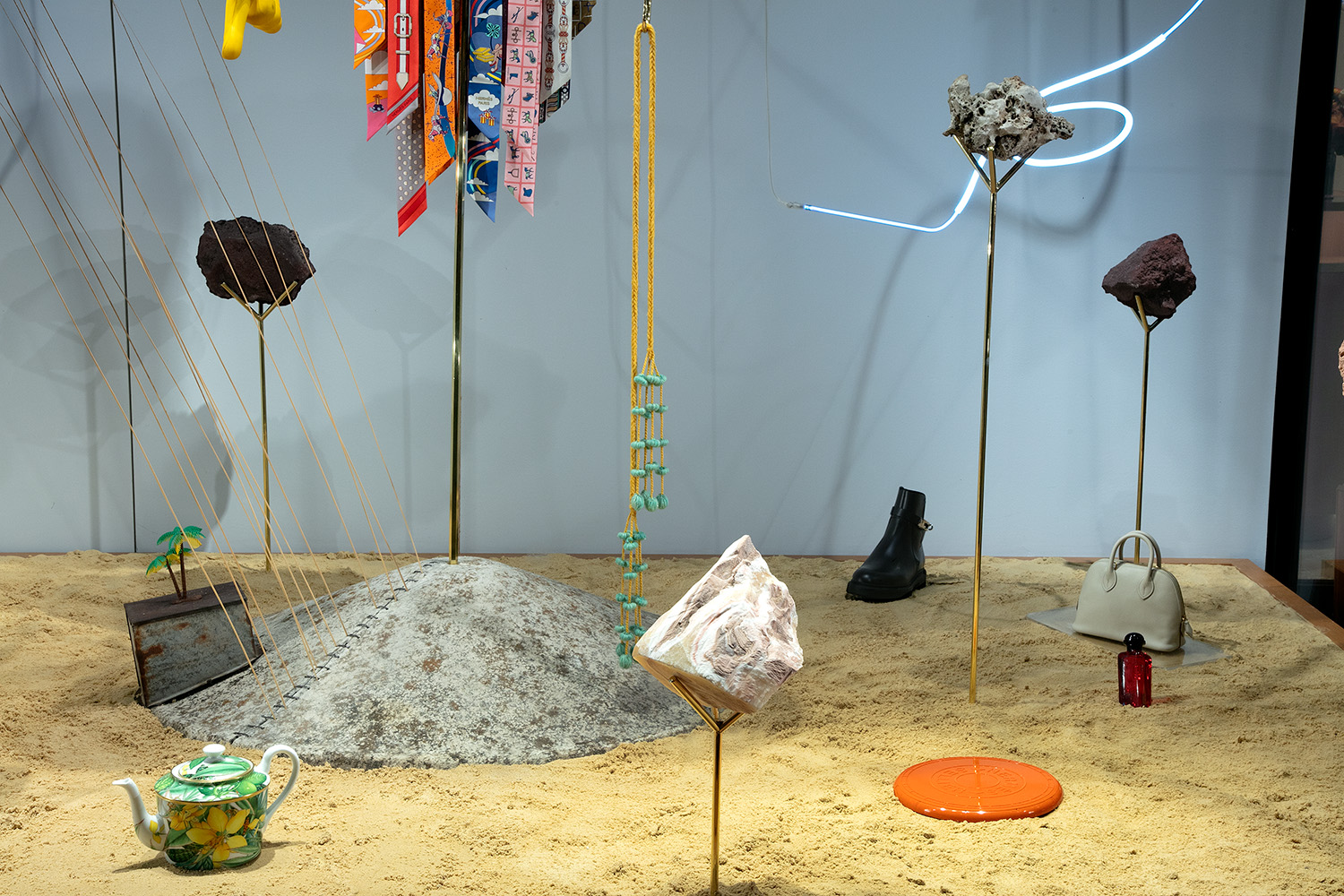 Titled The Emerald Tablet, this new installation features sculptures of human-like figures adorned in a coat consisting of Hermès's chic collection of scarves while the bold color palette and patterns were inspired by waterproof clothing worn by indigenous Mexican communities. To surround the figure, Rico incorporated an ecosystem-like background that resembles the desert and is filled with mediums including stone and stone as well as an assortment of Hermès bags, shoes, and home goods.
In addition to the window installation, an augmented reality model of the artwork is available for non-New Yorkers to access and explore through the Gabriel Rico Studio app.
Next Post