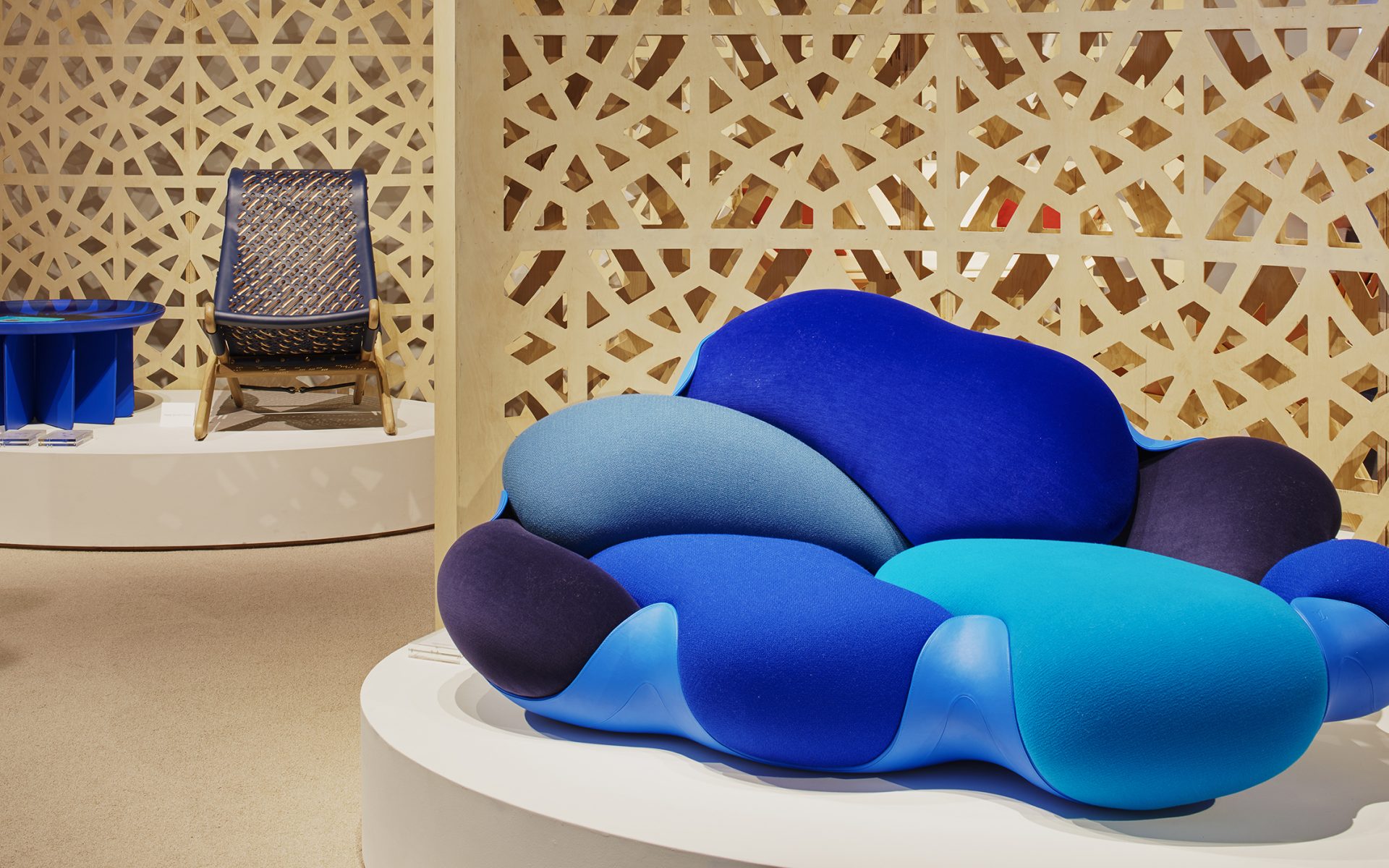 Design Miami Announces Exhibitors for 2018
The prestigious Art Basel offshoot selected 34 top galleries for its 14th annual fair
Design Miami, the design fair that runs parallel to Art Basel Miami Beach, has just announced the exhibitor lineup for its 2018 edition. The fair will unite 34 top galleries from around the world, from metropolitan mega-galleries to emerging ateliers. Twelve countries will be represented at the event, which last year drew a crowd of some 28,000 visitors.
The roster reveals a mix of old and new for the fair's 14th iteration. In addition to established Design Miami veterans like Friedman Benda—which has devised a special Zen-themed exhibit this time around—multiple galleries are in Miami Beach for the first time. Notable newcomers include the Barcelona-based Side Gallery, which specializes in historical Latin American works by designers like Oscar Niemeyer and Antonio Bonet, and Berlin's Functional Art Gallery, a contemporary design gallery that describes itself as "pushing the line between aesthetic and purpose."
Recommended: Robin Williams' Eclectic Art Collection Hits the Auction Block at Sotheby's
The fair isn't all furniture, lighting, and objets d'art. Conceptual jewelry atelier Ornamentum is slated to return, marking six years since it became the first jewelry gallery to be accepted to the fair. And a slightly offbeat addition is Shaker antiques dealer John Keith Russell, also a Design Miami first-timer.
The full list of galleries participating includes Carpenters Workshop Gallery, Converso, Didier Ltd., Erastudio Apartment-Gallery, Etage Projects, Friedman Benda, Functional Art Gallery, The Future Perfect, Galerie Philippe Gravier, Galerie Vivid, Galleria Antonella Villanova, Gallery All, Hostler Burrows, Jason Jacques Gallery, John Keith Russell, Kasmin, Leberton, Mercado Moderno, Moderne Gallery, Ornamentu, Pierre Marie Giraud, R & Company, Salon 94 Design, Sarah Myerscough Gallery, Side Gallery, Siegelson, Southern Guild, Thomas Fritsch Artrium, and Todd Merrill Studio.
Cristina Grajales Gallery, Laffanour Galerie Downtown, Galerie Patrick Seguin, and Magen H Gallery, who have been involved with the fair since its launch in 2005, will also exhibit.
Design Miami takes place from December 4 to December 9.
Next Post