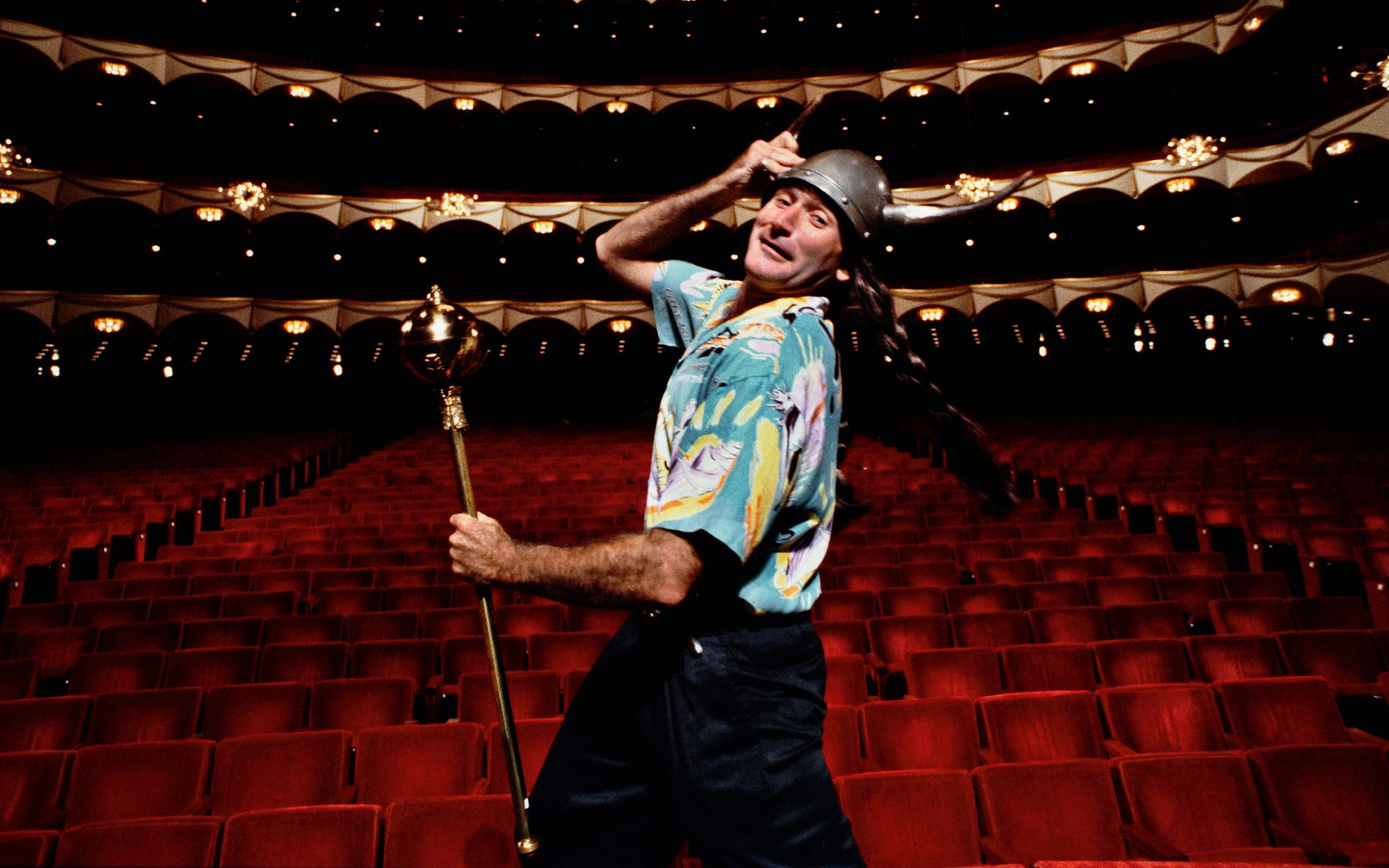 Robin Williams's Eclectic Art Collection Hits the Auction Block
The sale features work by Banksy, Niki de Saint-Phalle, and Yoshitomo Nara
Next week, an extensive collection of art and memorabilia from the late actor Robin Williams will hit the block at Sotheby's. More than 300 pieces of art, furniture, timepieces, and memorabilia span the diverse interests of the beloved entertainer and his wife of 20 years, film producer and philanthropist Marsha Garces Williams—reflecting their shared passion for collecting.
The art collection features stellar works by the likes of Niki de Saint-Phalle, Magdalena Abakanowicz, Yoshitomo Nara, and Deborah Butterfield in addition to several pieces by street artists such as Banksy, Shepard Fairey, Invader, and Mr. Brainwash.
"We didn't really think of it as collecting," Williams told Sotheby's. "We chose things that made us laugh, think, or want to be its caretakers for a period of time so that we could see them regularly. We loved the pieces that elicited immediate response from ourselves, each other, family, and friends. Much of the art in the auction were things we gifted to each other, as different pieces would remind us of the other."
Recommended: Frank Sinatra's Art Collection Heads to Auction
In addition to the wide-ranging works of art on offer, there will be an eclectic selection of memorabilia from Williams's career, including his Golden Globe Awards for Mork and Mindy, Good Morning Vietnam, The Fisher King, and Mrs. Doubtfire; his prop sword and dagger from the set of Hook; and the iconic watercolor from the set of Good Will Hunting, painted by the film's director, Gus Van Sant.
The sale is expected to realize between $3.3 million to $4.7 million with a portion of the proceeds going toward organizations championed by the couple. These include Human Rights Watch, Christopher and Dana Reeve Foundation, Challenged Athletes Foundation, St. Jude's Children's Research Hospital, and Wounded Warrior Project. Proceeds will also help establish a permanent Robin Williams Scholarship Fund at the Juilliard School in New York.
"Creating a Stage: The Collection of Marsha and Robin Williams" will be on view to the public from September 29 to October 3, before the auction on October 4 at Sotheby's, 1334 York Avenue.
Next Post