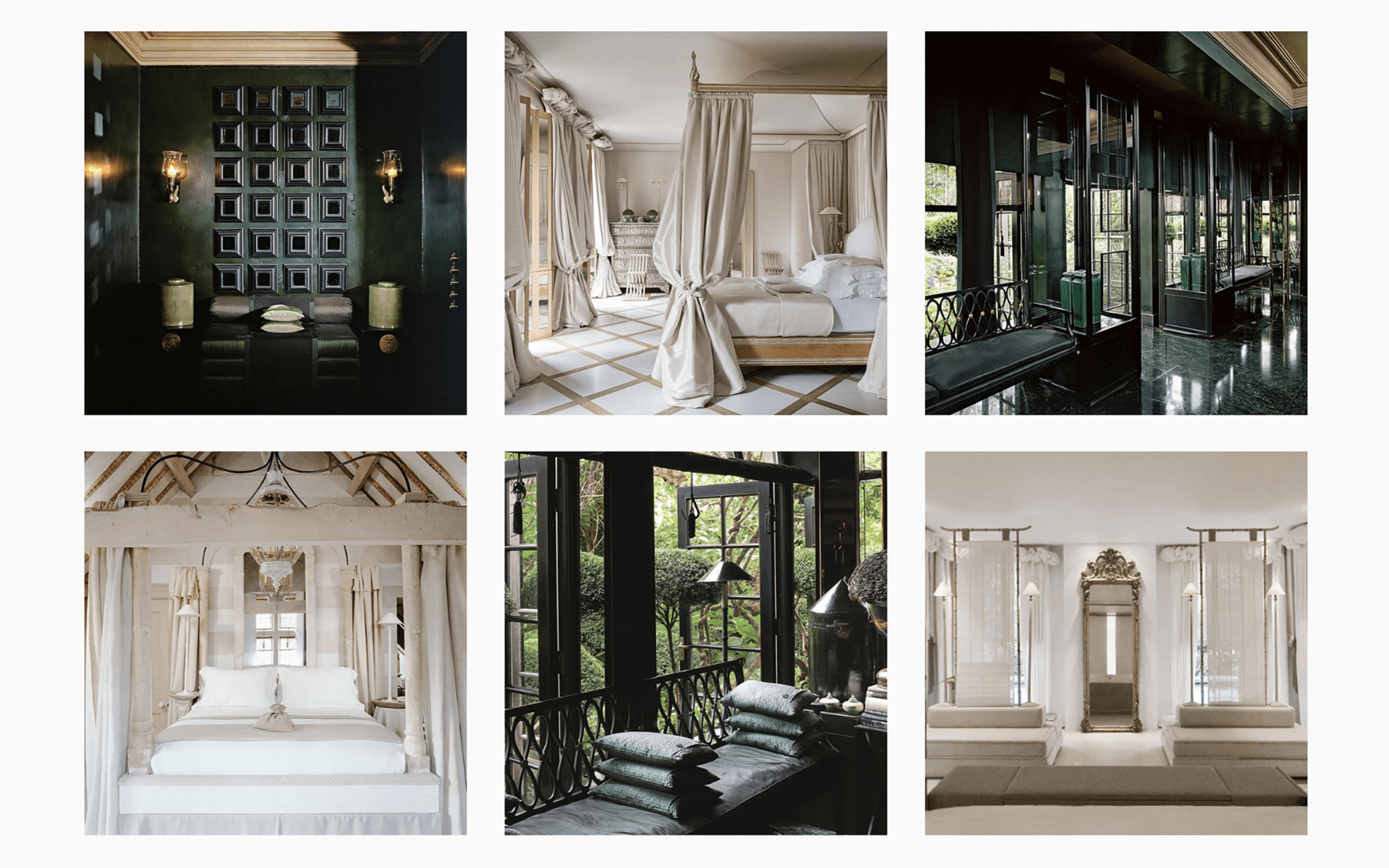 The 11 Best Designers to Follow on Instagram
Follow these tastemakers for a daily dose of design inspiration
There's no better place to find design inspiration than Instagram, given the wealth of beautiful imagery and the number of design gurus continuously updating their feeds. But figuring out who's worth following can be a challenge. To help you out, we've curated a list of some of our favorite decorators and design enthusiasts, many of whom have major followings of their own. Kelly Wearstler, for instance, has over a million devotees. From photographer Massimo Listri's globetrotting itinerary to art collector Raquel Cayre's enthusiasm for Ettore Sottsass, these accounts showcase great design that never goes out of style. 
1. Massimo Listri 
Italian photographer Massimo Listri travels the world capturing sumptuous interiors, from libraries to palazzi, and has published more than 70 books of his work. 
2. Sasha Bikoff 
In 2018, fast-rising New York interior designer Sasha Bikoff made a splash at the Kips Bay Decorator Show House with her wildly patterned staircase design. Bikoff's penchant for color and bold patterns is reflected in her Instagram images, which demonstrate influence from Art Deco Revival to space-age design. 
3. Kelly Behun 
Kelly Behun's page features many of her projects, as well as her go-to spots for design and art inspiration. She also looks at the larger picture, creating a clear visual color story when taking the whole grid into account.
Recommended: 7 Incredible Florists to Follow on Instagram
4. Amy Lau 
Designer Amy Lau blends vintage and contemporary art and design seamlessly in her interiors. At the 2018 Salon Art+Design fair, Lau created a glamorous booth entitled "The New Nouveau," which featured modern pieces and Art Nouveau.
5. Anouska Hempel
Anouska Hempel started her career in film before becoming an interior designer and hotelier. Her firm, Anouska Hempel Design, also focuses on architecture and landscaping. Needless to say, immaculate gardens make up a lot of her feed.
6. Ken Fulk 
San Francisco–based Ken Fulk is nothing short of fabulous, whether he is jetting off to a Dolce & Gabbana fashion show in Como or hanging out with Solange Knowles. His interiors are equally as glamorous, including those for Saint Joseph's Arts Society in San Francisco.
7. Sara Story 
Sara Story's love for contemporary art is evident from her interiors, especially with this Aspen project featured in our spring 2017 issue.

8. Steven Gambrel 
Timeless and classic are two words that describe the essence of Steven Gambrel's designs. Galerie featured Gambrel's work on the cover of its spring 2020 issue.
Recommended: Steven Gambrel Designs a Palatial Home in Greenwich Village for Major Art Collectors
9. Kelly Wearstler 
Los Angeles designer Kelly Wearstler is known for her punchy interiors and namesake lifestyle brand. Wearstler captures her stylish world through images of art, travel, and design inspiration.
10. Mark Sikes 
Mark Sikes's feed is filled with images of seaside living, travel, iconic celebrities, and beautifully patterned spaces; his fascination with blue and white is realized in this amazing kids' room.
11. Raquel Cayre 
Art collector Raquel Cayre's popular Instagram account with 132,000 followers pays homage to Italian design master Ettore Sottsass as well as designs influenced by his work.
SaveSave
Next Post