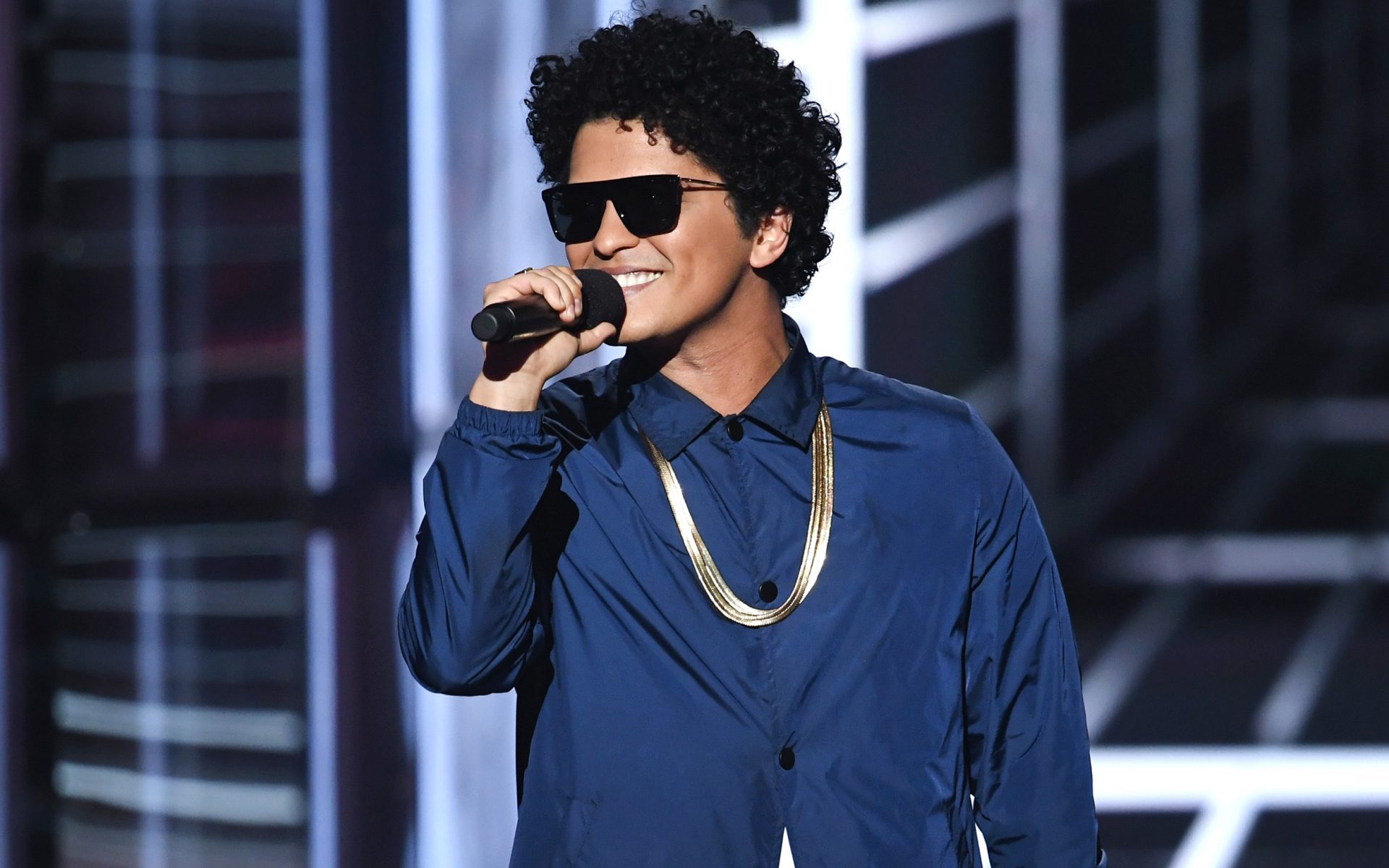 See David Hockney's Portraits of Bruno Mars and Ed Sheeran
The world's most expensive living artist drew the two musicians as part of a show at the L.A. Louver
Prolific artist David Hockney has some interesting new subjects: Grammy winners Ed Sheeran and Bruno Mars.
The world's most expensive living artist drew portraits of the musicians as part of his new exhibition, "Something New in Painting (and Photography) [and Even Printing]…Continued" at L.A. Louver, Hockney's 21st solo show at the gallery.
The works figured into his traveling exhibition "82 Portraits and 1 Still-Life," which originated at London's Royal Academy of Arts in 2016, evolved over time, and culminated at the Los Angeles County Museum of Art last year. Hockney set out to paint 80 portraits of friends and family to coincide with his 80th birthday. At the time, he said: "I think I've found something that I could go on doing forever, because people are fascinating, they're mysterious really." The famed artist celebrated his 81st birthday on July 9th.
View this post on Instagram
The artist is coming off of a banner year, which included a career retrospective at the Metropolitan Museum of Art, the installation of a stained-glass window he designed at Westminster Abbey, and the record-shattering $90.3 million sale of his painting Portrait of an Artist (Pool with Two Figures).
Recommended: The Ultimate Valentine's Day Fine Jewelry Gift Guide
The portraits in the new exhibition are deftly rendered in charcoal and crayon with a soft yet exacting touch. Hockney captured many of his subjects while they were positioned in a green tufted chair in his studio, and none took longer than two days to complete.
In addition to Hockney's series of portrait drawings, the exhibition also features mural-size photographic drawings and large-scale multicanvas paintings. The two immersive, mural-size works are central to the exhibition, and the images are inventively derived from the artist's studio in Los Angeles.
The exhibition is on view through March 23 at L.A. Louver gallery 45 North Venice Blvd, Venice, California. 
Next Post