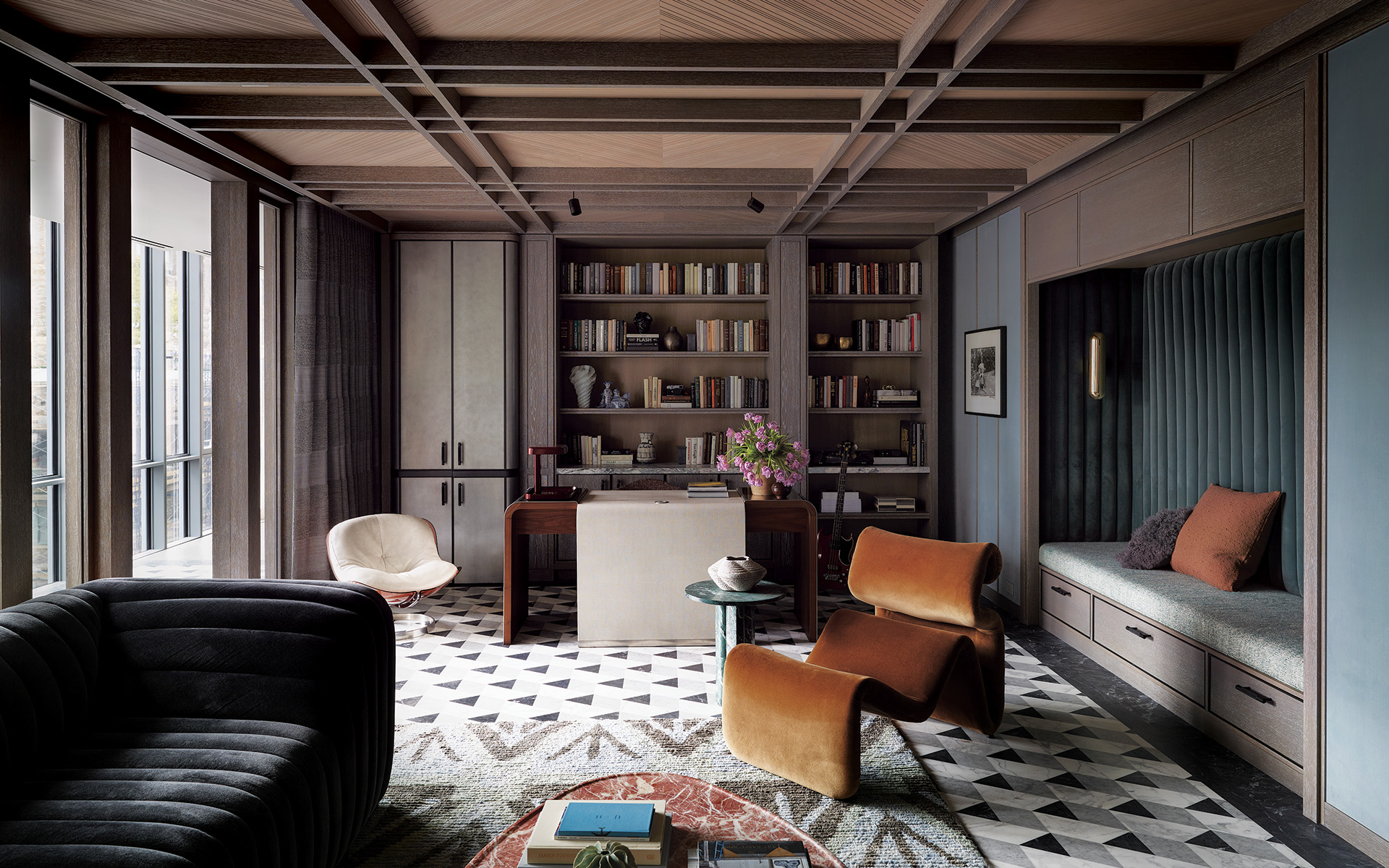 6 Leading Designers Share the Secrets to Building a Warm and Inviting Library
The proliferation of work-from-home has radically changed the way designers approach this residential space
While many homes are filled with rooms that flow from one to the next, designers often encounter one area clients like to tuck out of view, creating a cozy alcove perfect for both work and relaxation—the library. And while not every example may have Karl Lagerfeld's dizzying book collection or Brooke Astor's high style, this deeply personal interior greatly benefits from innovative ideas that cater to working, reading, watching television, sipping cocktails, or all of the above. "With the evolution of the way we live, people are mixing uses so that the library doesn't become just a place to store books and show how worldly you are," says Thomas Hickey, a partner at Grade. "It's been softened up to become a more sophisticated family room."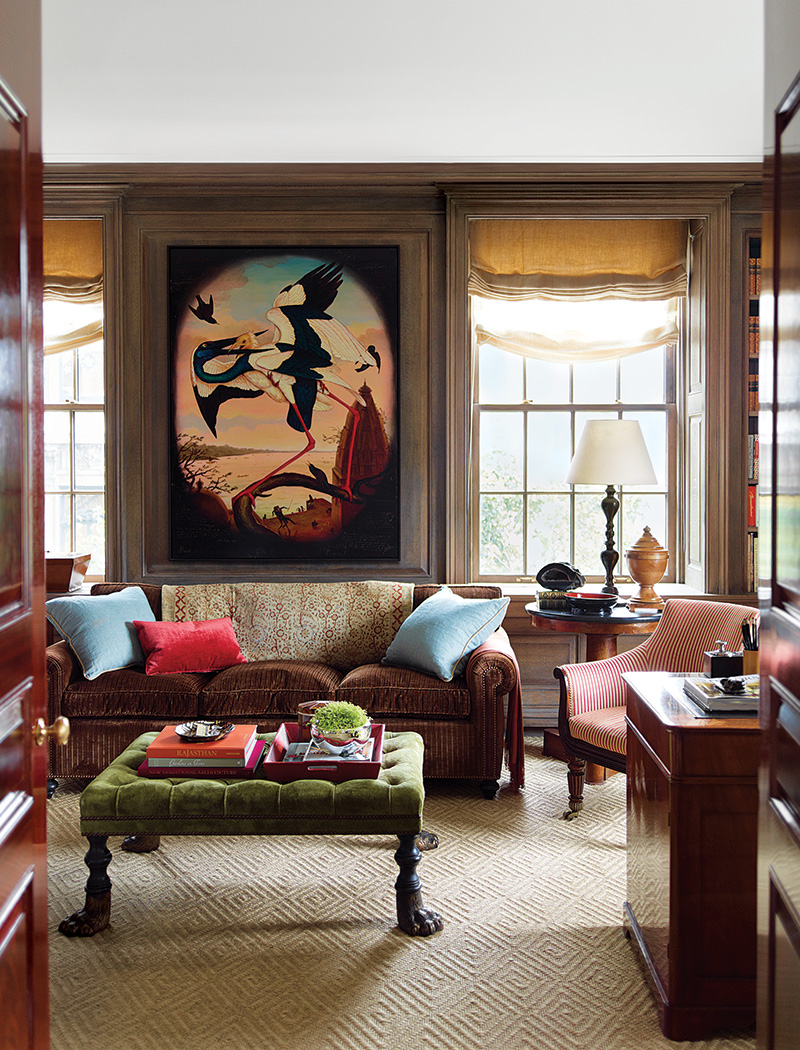 Shelving
Whether you're housing just a few novels or a collection that can rival the Library of Congress, shelving is obligatory. For a Paris townhouse, architect and designer Elliott Barnes customized a corner unit with a fold-down secretary and closed storage. "The room has all these different little functions, and the only way to do that was to be entirely bespoke," says Barnes, who places books both vertically and horizontally for visual interest. "It's a little bit more playful and less strict, making things a bit less stuffy." 
Cabinetry can also provide an upscale way of disguising a cumbersome television. "Not everyone has a theater, and they want a TV in their living spaces, but there's an architectural way to make it feel pleasing," says New York interior architect Alison Rose.
Other designers find floor-to-ceiling open shelving to be an exciting opportunity for composing a vignette of books, art, family photos, and other collectibles. "I just think books are the best form of decoration you can have," says Emily Todhunter of British firm Todhunter Earle Interiors. "They look beautiful, and they show everything there is to know about the client."
"I just think books are the best form of decoration you can have. They look beautiful, and they show everything there is to know about the client"

Emily Todhunter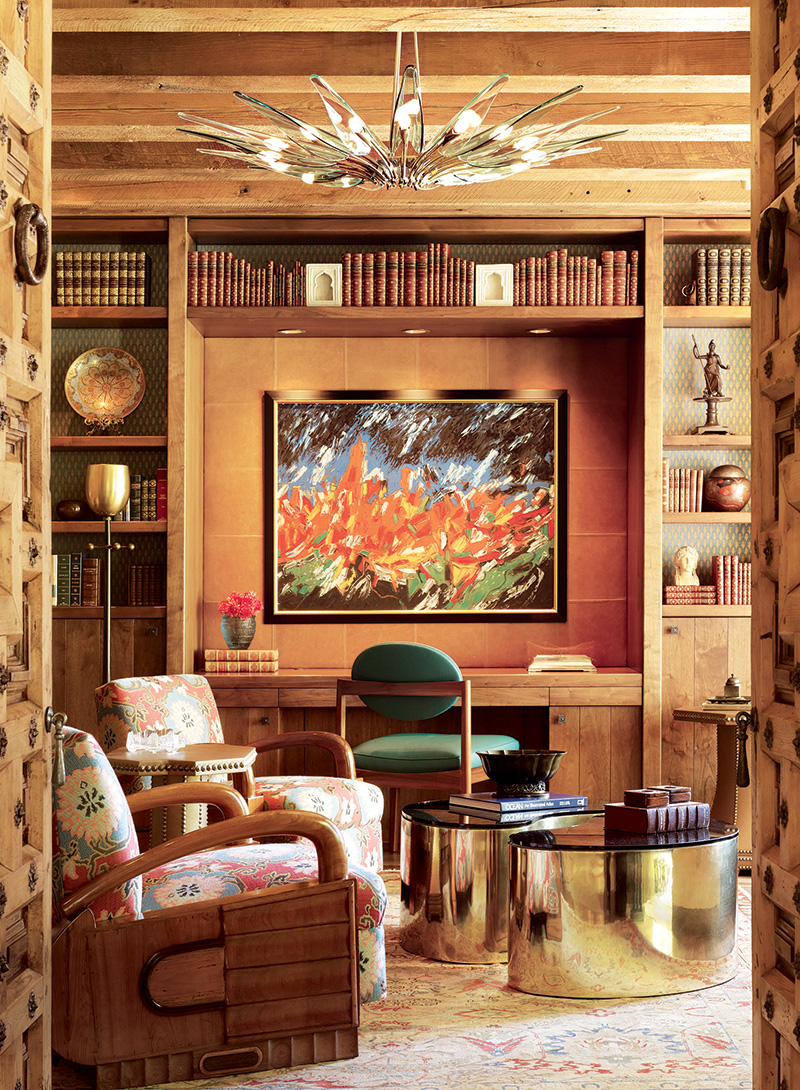 Furniture
Providing areas for homeowners to sit and oftentimes work is the next order of business. "In 2019, I would have told you we're not putting desks in libraries anymore," declares San Francisco designer Jay Jeffers, "but since the pandemic, suddenly everyone needs more space to work and for the kids to do their homework, so we've gone in the opposite direction."
Low-level seating by brands like Minotti helps draw the eye up to decorated shelves, suggests Barnes, while New York architect Gil Schafer III likes 19th-century English furniture, particularly the conveniently labeled "library chair." "Think about the English country house and how it's just filled with one comfortable piece of furniture after another," he says. "It may be threadbare, but it's comfortable."
Accent tables offer an ideal place to store the television remote, display books, or serve drinks. "Instead of a coffee table, we may do an ottoman with the tray on it, so that people have a place to put their feet up," says Jeffers. "It's a little more of a cozy feeling."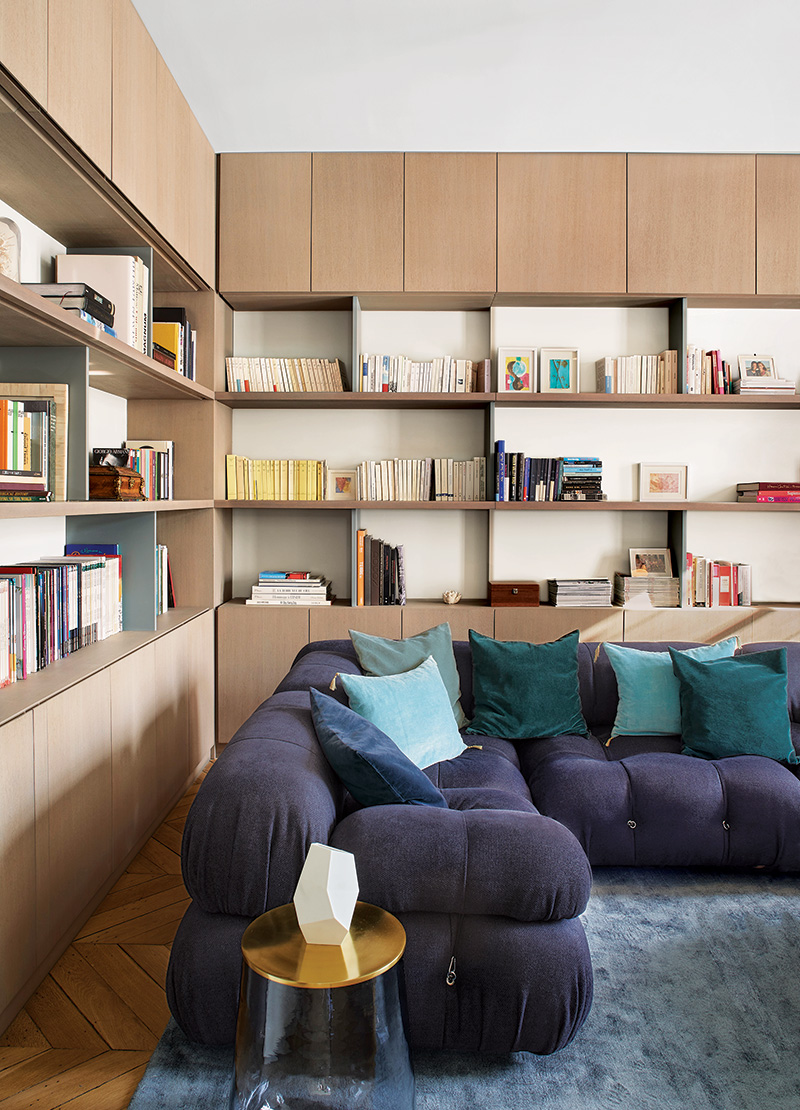 Lighting
A library's lighting plan needs to address myriad needs, so designers implement a variety of options, from chandeliers and sconces to task lighting, such as swing-arm and table lamps. "We're really getting away from ceiling lights and high hats," says Rose, who customized a Chicago library without any overhead lighting. "All the light sources came from lamps, sconces, and on the cabinetry versus from lights that shine down on you, which give weird shadows."
"We try to give light wherever you are sitting to read," states Schafer, who notes that types of lamps may vary depending on if clients prefer paper volumes or e-books. "A chandelier with very low-wattage bulbs is just a nice glow at the ceiling, but it's not really doing the hard work of lighting the room."
Of course, shining a spotlight on those well-curated tomes is often the finishing touch. "I just think that's a beautiful way of lighting a room," notes Jeffers, clearly giving the space's protagonists their storybook ending.
A version of this article first appeared in print in our 2022 Winter Issue under the headline "By the Book." Subscribe to the magazine.
Next Post