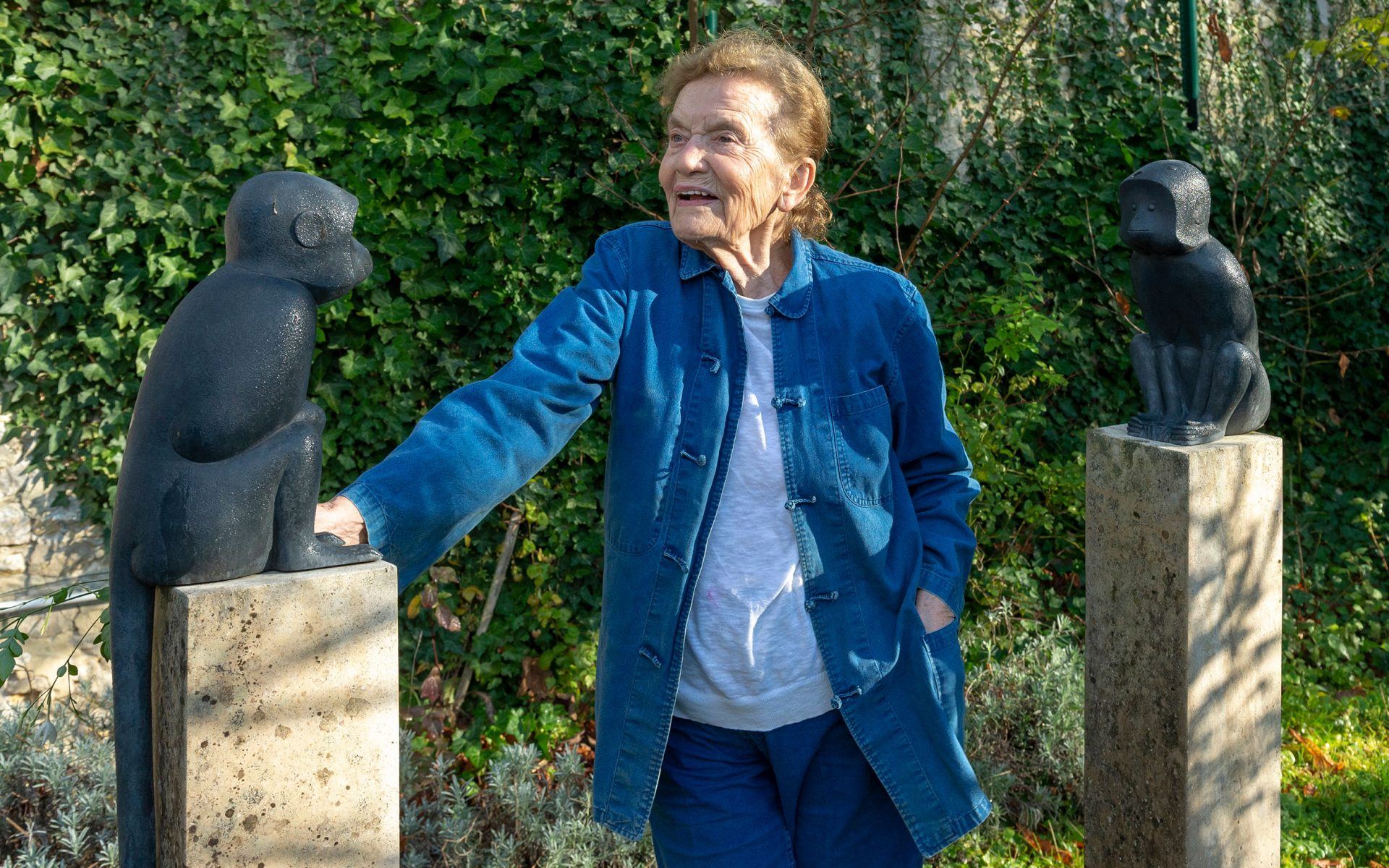 Famed French Sculptor Claude Lalanne Dies at 93
The artist's spellbinding functional sculptures took design cues from nature
Acclaimed French sculptor Claude Lalanne has passed away at 93.
Lalanne was widely praised for being one-half of Les Lalanne, as she and her late husband, François-Xavier, were known professionally. Rather than collaborate, the couple tended to create their whimsical bronze sculptures independently, with Claude inspired mainly by flora and François-Xavier's designs taking cues from fauna. After meeting in 1952, the pair married in 1967 and started a prolific creative partnership that would last until François-Xavier's death in 2008.
Regardless of creator, their imaginative pieces—which straddle the line between high design and functional art—were coveted by collectors far and wide, including Tom Ford, Marc Jacobs, and Reed Krakoff.
Claude was also highly regarded for collaborating with fashion designer Yves Sant Laurent, who tapped the artist to create a pair of dresses in the late 1960s as well as jewelry in the 1980s. She also received commissions from Hubert de Givenchy and Karl Lagerfeld.
"Claude Lalanne had an extraordinary eye," her Parisian gallerist Jean-Gabriel Mitterrand, told The Art Newspaper. "She knew how to take a small flower, dip it into galvanoplasty to turn it into metal, and assemble the pieces to make a sculpture. Her work is imbued with a fantastic understanding and intuition of the magical side of nature that she metamorphosed."
Recommended: Louis Benech Celebrates Les Lalanne in Curatorial Debut
Her talents were most recently on display at New York's Kasmin Gallery, which mounted an exhibition of Les Lalanne in January that was curated by landscape guru Louis Benech, who was a close friend of the couple. The Clark Art Institute in Massachusetts is slated to mount an exhibition of the couple's work in 2020.
A testament to her far-reaching cultural influence, Claude's passing even reverberated in political spheres. French president Emmanuel Macron and his wife, Brigitte, released a statement of condolences.
Recommended: Agnès Varda, Trailblazing French New Wave Director, Has Died at 90
"[The Lalannes] invented a world of cabbage-headed men, hippopotamus-tubs, a rhinoceros-secretary, snail-fingers, apples-with-mouths melting into a unique alloy and kneading together the imagination, humor, and poetry," the statement said.
"One of the most famous works of Claude Lalanne is, without a doubt, the man with a cabbage head that she created in 1968 and inspired Serge Gainsbourg's famous album of the same name [L'Homme à tête de chou] in 1976. So many works that re-enchant the familiar and the functional, while injecting into the substance of contemporary life a bit of fairy tales' dreamlike madness and nature's sublime disorder."
Next Post