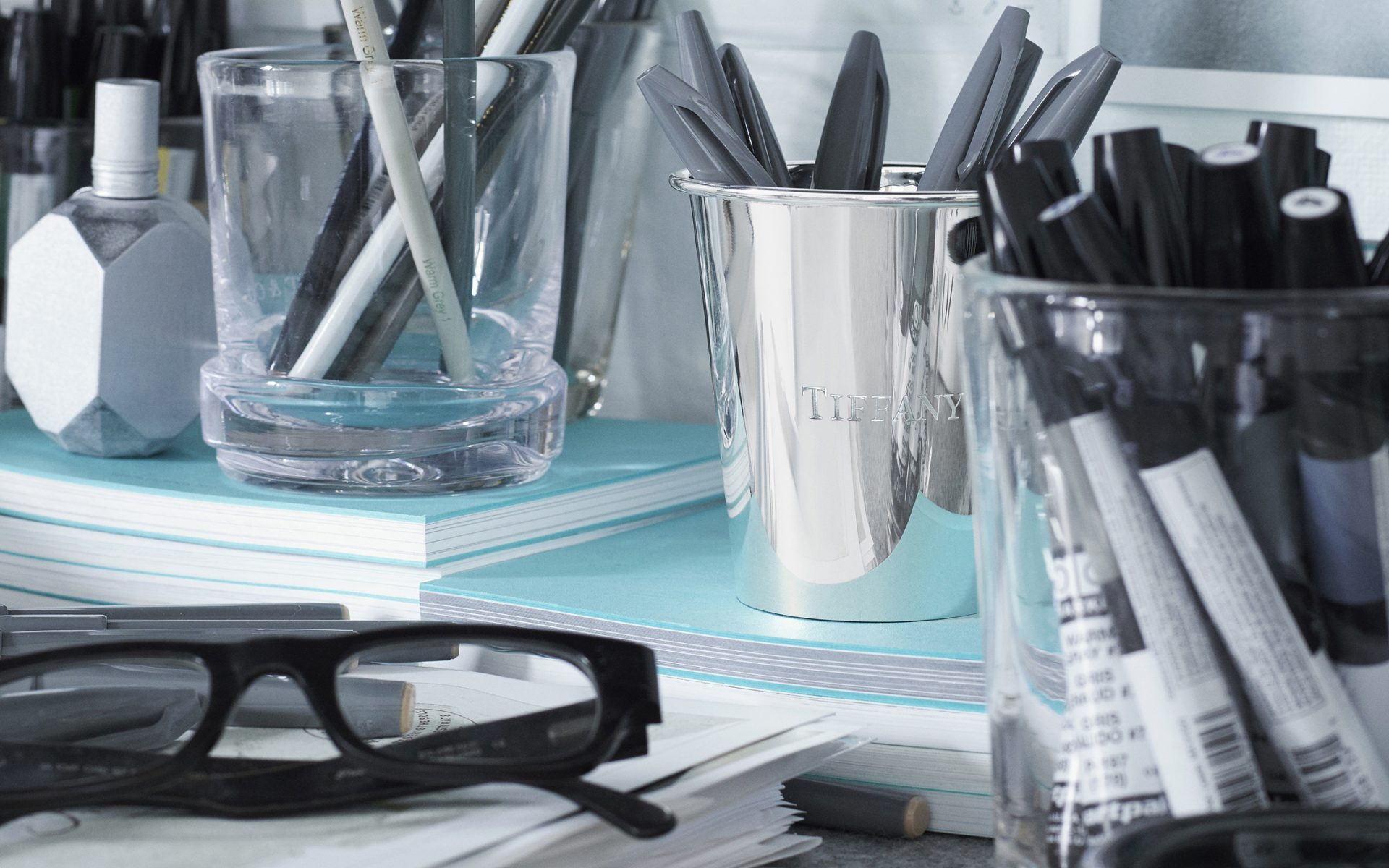 Tiffany & Co.'s Reed Krakoff Shares His Design Inspirations
The acclaimed aesthete talks about his favorite artists, best auction purchases, and his most personal project yet
Always deeply attuned to both the pleasures and the challenges of creating the best in design, Reed Krakoff has forged a brilliant career. He transformed sleepy leather brand Coach into a most-wanted accessories mecca in the 2000s, launched his own fashion label in 2013, and became chief artistic officer of Tiffany & Co.—the first executive-level design position in the storied firm's long history—a little more than a year ago. After introducing Everyday Objects, his home-accessories collection for the company, Krakoff recently unveiled his debut jewelry collection, Paper Flowers, a spirited, glamorous ensemble of petal-shaped pieces. With his French wife, Delphine, a sought-after interior designer, he has furnished residences for their young family with visual and decorative arts of the highest order. A photographer, collector, and curator, Krakoff brings a refined aesthetic to all he does. Here, he provides some insight into what drives him.
I studied painting when I was in school in Boston, and I still draw every day. I sketch on my iPad.
The people who inspire me right now are artists Allan McCollum, Elie Nadelman, and Henri Fantin-Latour, and designers Joris Laarman and the Bouroullec Brothers. The Bouroullecs created a site-specific installation for Delphine and me, Clouds, that has been reimagined in each space we've placed it. It takes on a new life each time.
I'm fascinated by materials such as concrete, plywood, industrial felt, Tiffany sterling silver, and sculptural marble resin. One of my favorite pieces is a cast marble resin armchair by Joris Laarman.
The new Tiffany & Co. design that best reflects my vision is the Sterling Silver Paper Cup, from my first Everyday Objects collection last year.
Every year I create a photo album for Delphine. They're the perfect way to remember our family summers.
Taking my own photos has taught me how hard it is to get a great picture.
My best purchase at auction was also my first major art acquisition, a large Jean-Michel Basquiat oil stick on paper. I bought it for $750.
The five books every art/design library should have are Horst: Interiors, by Barbara Plumb; Claude & François-Xavier Lalanne, on which I collaborated; Martin Szekely, Elizabeth Lebovici's deep dive into the designer's furniture and objects; Le Corbusier: Le Grand, a real feat of design and research; and Jean-Michel Frank, Pierre-Emmanuel Martin-Vivier's book about Frank's role in Parisian high society in the Art Deco period.
My next personal project will be a modernist house on the ocean. It's the first one Delphine and I are constructing from the ground up. There's something special about being on the water, and we're going to build a small house with a contemporary architect. I've been inspired by the work of a few, especially Thomas Phifer, who is doing a place for a friend of ours.
If I had a mantra, it would be "Work hard and don't be a jerk." Life doesn't need to be overcomplicated.
A version of this article first appeared in print in our 2018 Summer Issue under the headline Change Agent. Subscribe to the magazine.
SaveSave
SaveSave
SaveSave
SaveSaveSaveSave
SaveSaveSaveSave
SaveSave
SaveSaveSaveSave
SaveSave
SaveSaveSaveSave
SaveSave
SaveSave
Next Post