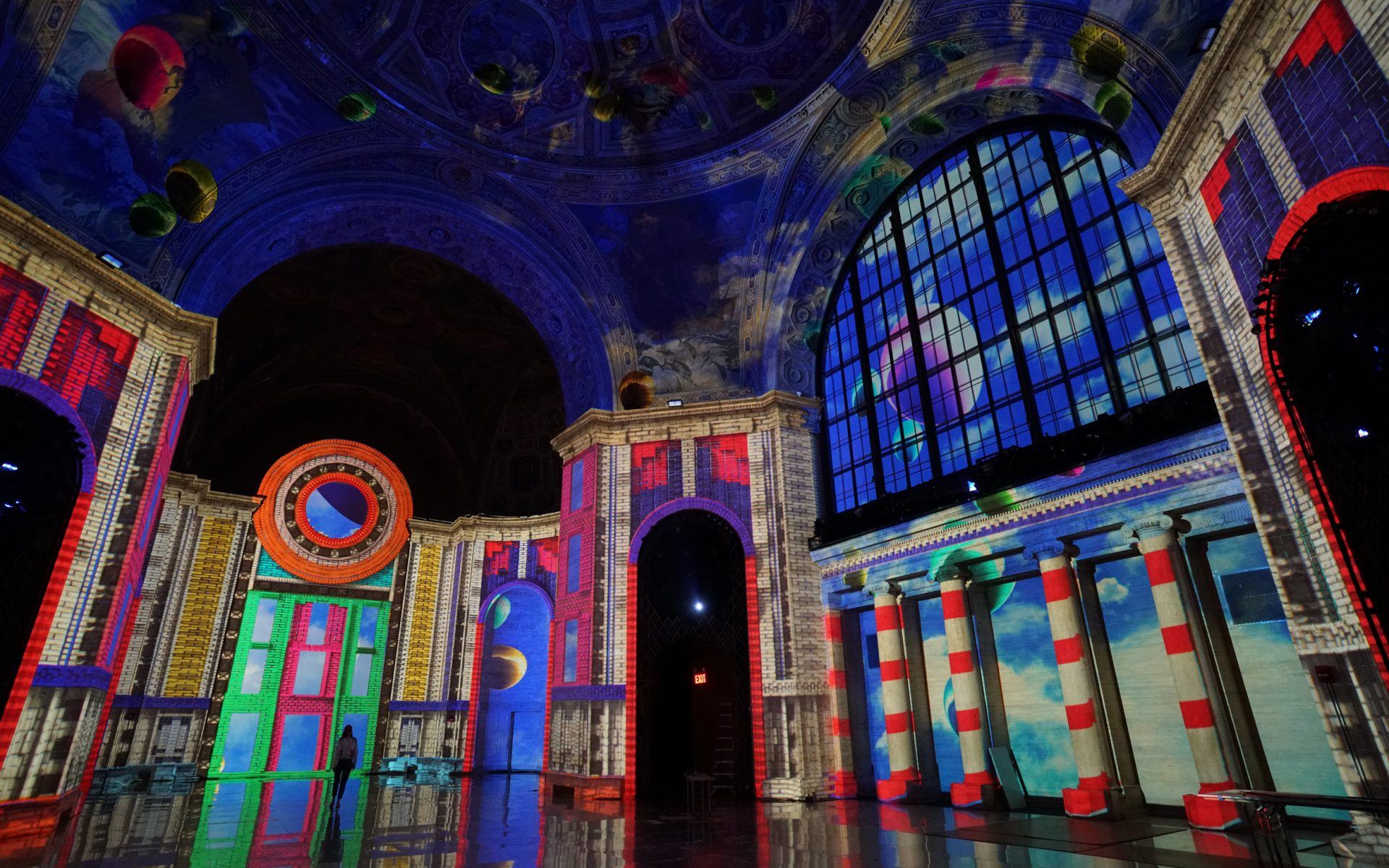 An Immersive Visual Art Exhibition Takes Over Cipriani 25 Broadway
The new exhibition blends cutting-edge technology with historic architecture
For the month of August, the downtown Cipriani 25 Broadway event space will host "SuperReal," an immersive digital art exhibition created by multimedia production studio Moment Factory.
Inspired by the architecture and history of the landmarked building, the Montreal-based studio has created an experiential installation exploring the intersection of new and old technologies.
Visitors are led through five distinct environments with mapping and large-scale multimedia art. "Imagination Pollination," for example, offers a new way of looking at the venue as flashing lights spotlight the architectural details.
Recommended: Three Artists to Discover at Art Aspen
The exhibition is part of a wider trend that sees museums, galleries, and nontraditional art spaces fuse art and rapidly developing technology to spectacular results.
Other examples around the world include Artechouse, which recently opened in South Beach, Miami. The museum brings art, science, and technology together to simulate the senses of visitors.
Recommended: Restaurant by Olafur Eliasson Opens at the Tate Modern
In Italy, visitors can admire Michaelangleo's creation of the Sistene Chapel with a production that blends live theater and cinema. (It took four years and $11 million to create.) Earlier this year, teamLab created a digital-only art museum in Japan. Images of the natural world with simulations generated by 520 computers and 470 high-tech projectors take over 107,000 square feet of space and continues to draw crowds by the hundreds.
View the images below.
SuperReal is on view from August 1 through 31 at Cipriani 25 Broadway in downtown Manhattan. Tickets are priced at $24 per person and can be purchased here. 
Next Post