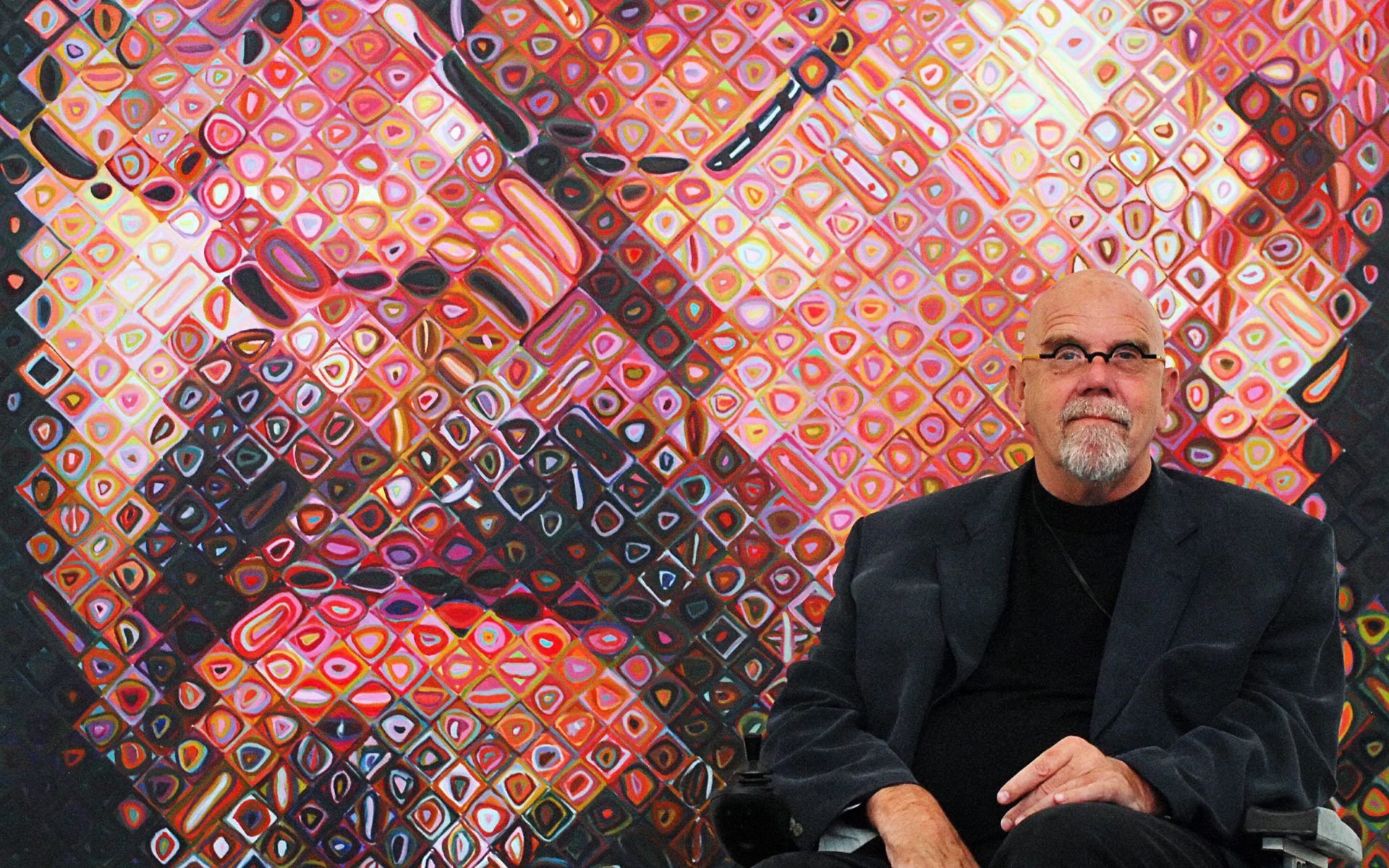 Chuck Close Lists Oceanfront Miami Beach Condo For $4.1 Million
The fully-furnished unit even includes three of the artist's paintings
Painter and photographer Chuck Close is listing his Miami Beach apartment for $4.1 million, and it comes with three of the artist's works.
The apartment is one of three units Close owns at the Setai Hotel & Residences, according to The Wall Street Journal. The artist, who is known for his large-scale portraits, bought the 1,300-square-foot residence in 2016 for $3.4 million. Close no longer needs the space and is keeping the other two units, his real estate agent Marjory Dressler of Gary Hennes Realtors told WSJ. The artist splits his time between Miami, Manhattan, and Long Island.
Located on the 25th-floor, the two-bedroom unit has incredible views of the Atlantic Ocean and the world famous South Beach. It also features top-of-the-line kitchen appliances from Miele and Sub Zero. The artist, who counts former presidents Barack Obama and Bill Clinton among his subjects, is sweetening the deal by selling the apartment fully furnished along with a trio of his artworks. The pieces included in the sale are a self-portrait and portraits of composer Philip Glass (a copy of which notably adorns the 86th Street subway station in New York) and artist Kara Walker. The artist's studio has valued the three works together at $225,000.
Recommended: Ralph Lauren Snags Oceanfront Montauk Estate for $20 Million
Dressler said the 78-year-old artist enjoys residing at the property because of the amenities which include onsite pools, lavish gardens, and beach-friendly wheelchairs. Close has relied on a wheelchair since a spinal artery collapse left him partially paralyzed in 1988. "I often feel that I'm my most creative when I'm in a space of calm and tranquility," Mr. Close said in a statement. "That is what made this home so fitting for me. It's an environment where you can't help but feel relaxed."
The unit is listed with Gary Hennes Realtors.
Next Post