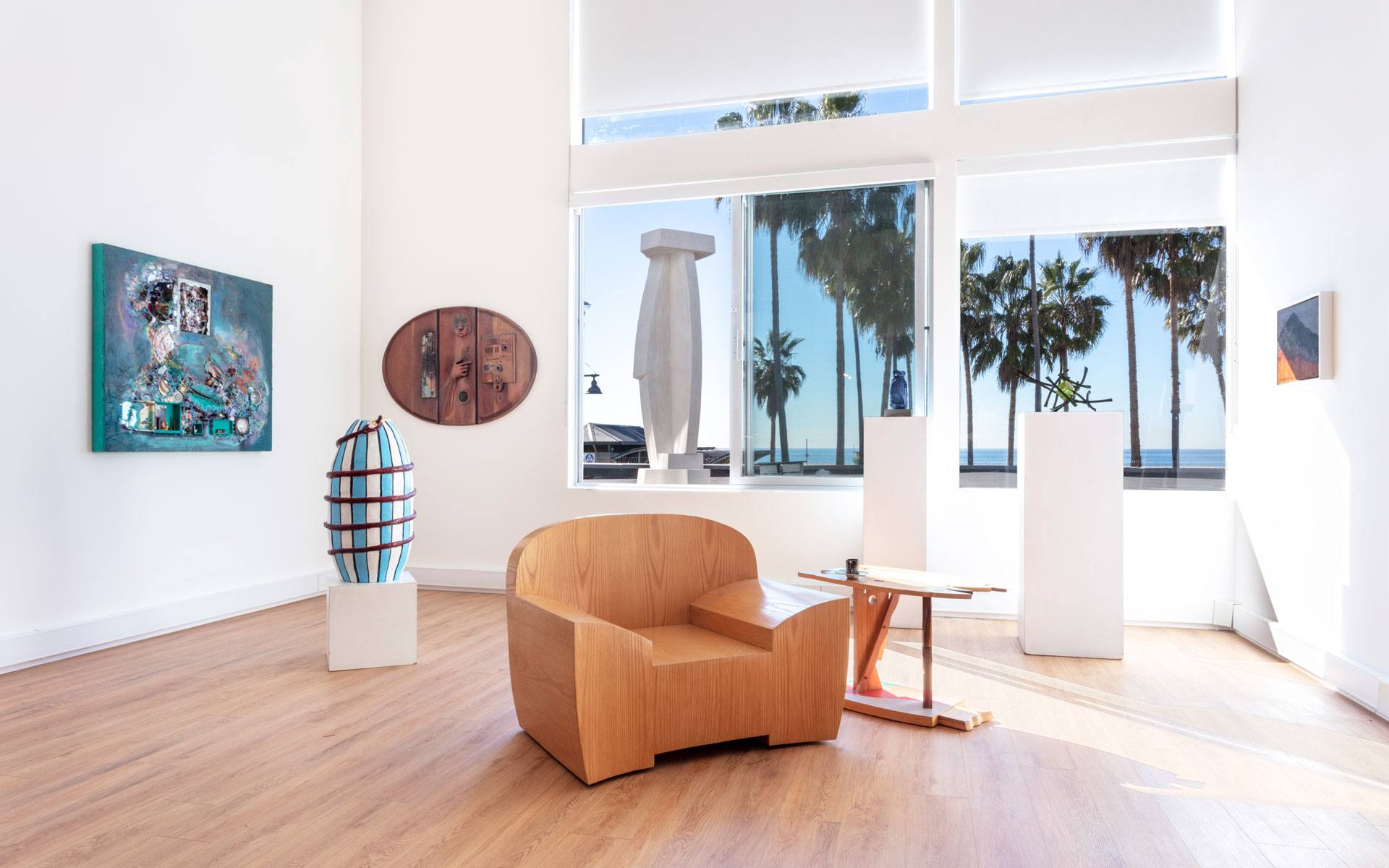 Artist Lofts by Frank Gehry and Chuck Arnoldi Are Revived for a Special Exhibition
"Object Lessons" transports visitors back to a time when Venice Beach was the ultimate hotbed for creativity and interdisciplinary collaboration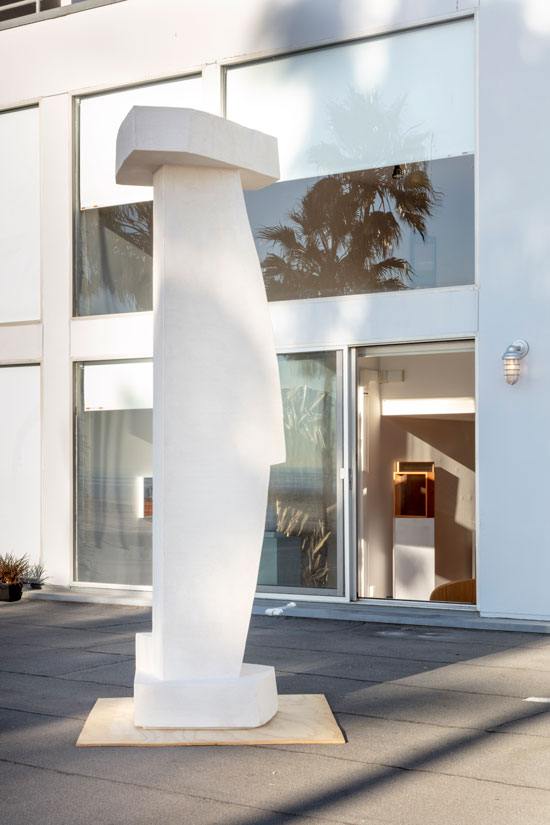 With iconic projects ranging from the Walt Disney Concert Hall to the Chiat/Day "Binoculars" Building, Frank Gehry has helped dynamically transform the Los Angeles cityscape. And while his contemporary structures are renowned for their daring geometries, the architect's more humble early works reveal the experimental origins of his genius.
Such is the case with a little-known series of artist lofts overlooking Venice Beach that Gehry and artist Chuck Arnoldi designed in the early 1980s. While over time the units have repeatedly changed hands, most recently serving as a live-work space for a tech company, this December they are being temporarily activated as an artistic center once again.
Organized by the Landing gallery's Gerard O'Brien and L.A.-based writer and curator Michael Slenske, "Object Lessons" examines the highly collaborative, interdisciplinary practice of Arnoldi, Gehry, and numerous other artists from the Westside and beyond. The exhibition is one of two shows occupying the former artist lofts; the other is the gallery's NADA Miami presentation which features Arnoldi's sculptures and paintings by architect Leonardo E. Marmol.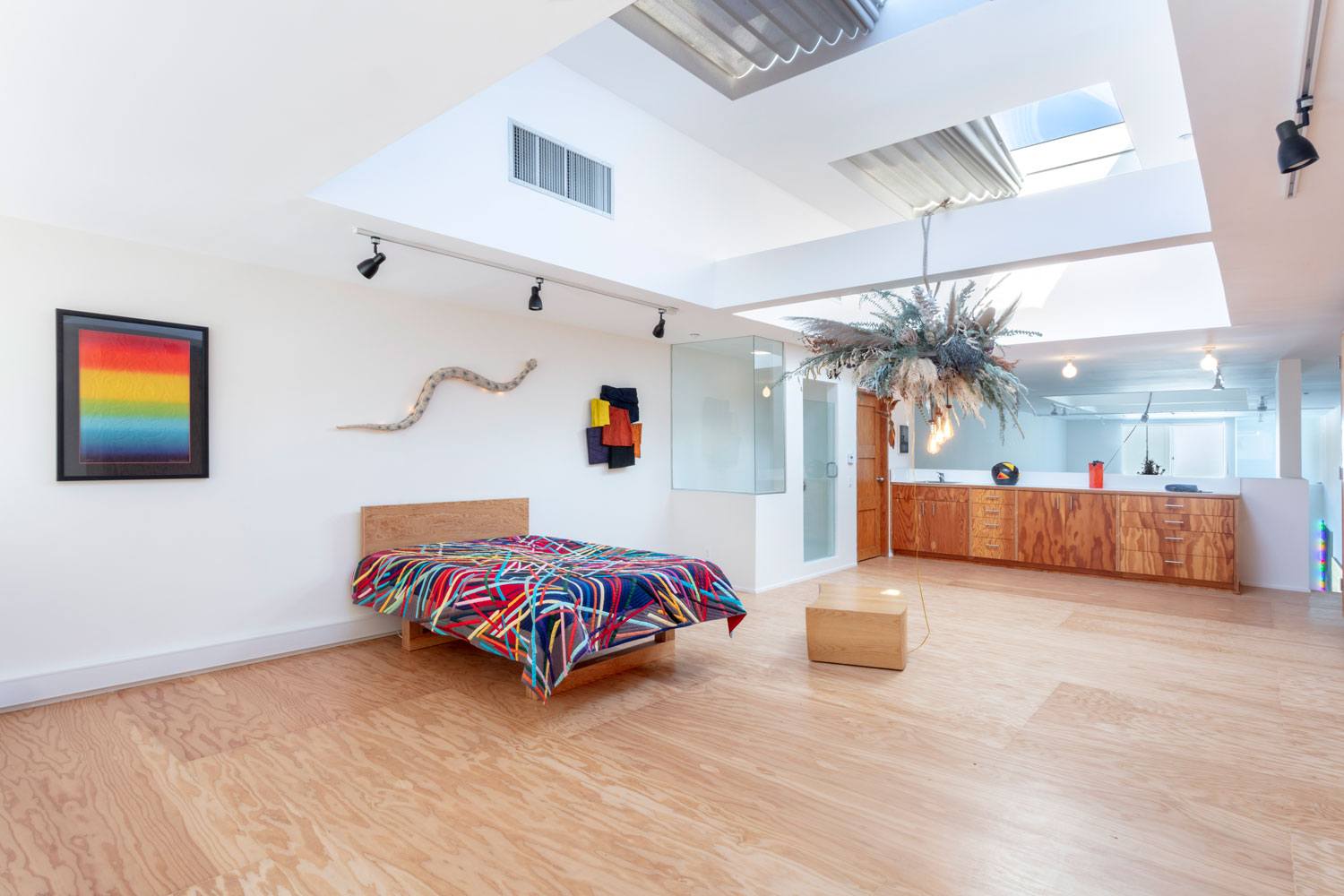 "There wasn't this stigma attached to just riffing in different areas. This freedom of form and material has always lived on in California"

Michael Slenske
Arnoldi's infatuation with Venice Beach began in the late '60 when, after attending a party at photographer Harry Drinkwater's studio on Brooks Avenue, the young artist and student was awestruck by the neighborhood's hippie culture and creative energy. He soon found a nearby building with five small storefronts and an old garage for trams, which painter David Deutsch helped him lease and transform into artist studios. Eventually creatives including Chris Burden and Billy Al Bengston rented spaces there, as did Frank Gehry with whom Arnoldi acquired the building and an adjacent vacant lot in the early 1980s. The duo built six light-filled artists lofts (varying from 1,500 to 2,200 square feet), designed by Gehry and comprised of the same marine-grade plywood that Arnoldi used in his chainsaw paintings.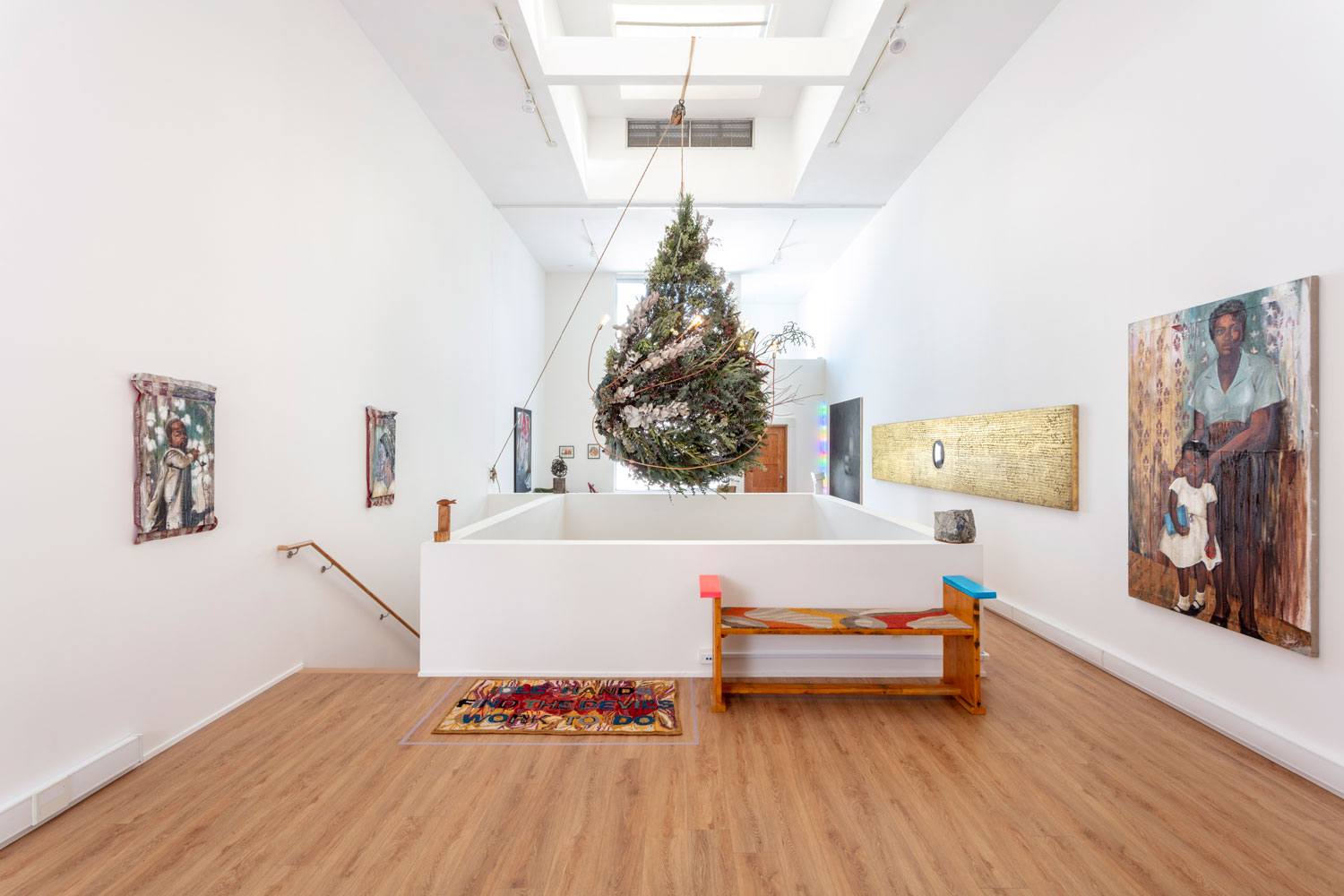 Like the space itself, "Object Lessons" reflects decades of collaboration and experimentation between artists who challenged the long-held belief of design being the lesser art. Instead, these creatives proudly incorporated functional forms and concepts into their oeuvres. "One day they're making a painting, one day a chair. The artists didn't differentiate between paintings and sculptures or woodworking, glass, ceramics, and textiles; it was the critics," exhibition co-organizer Michael Slenske tells Galerie. "There wasn't this stigma attached to just riffing in different areas. This freedom of form and material has always lived on in California."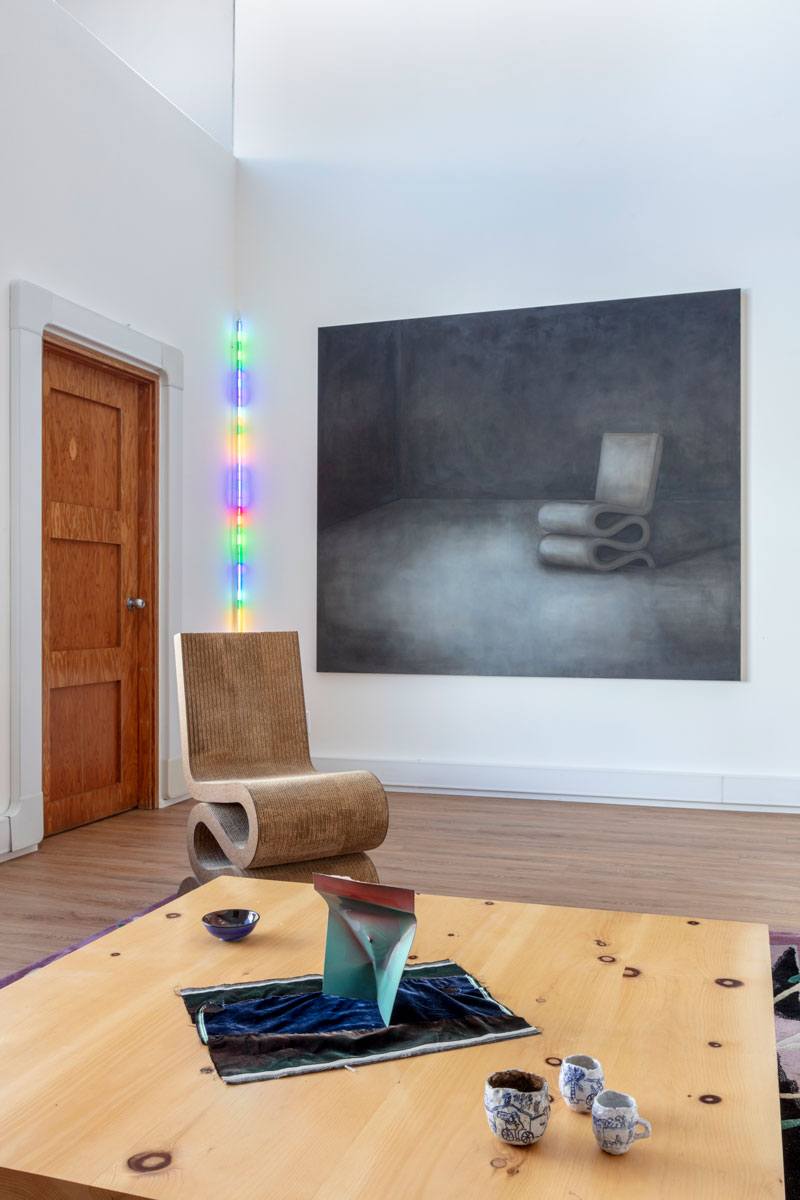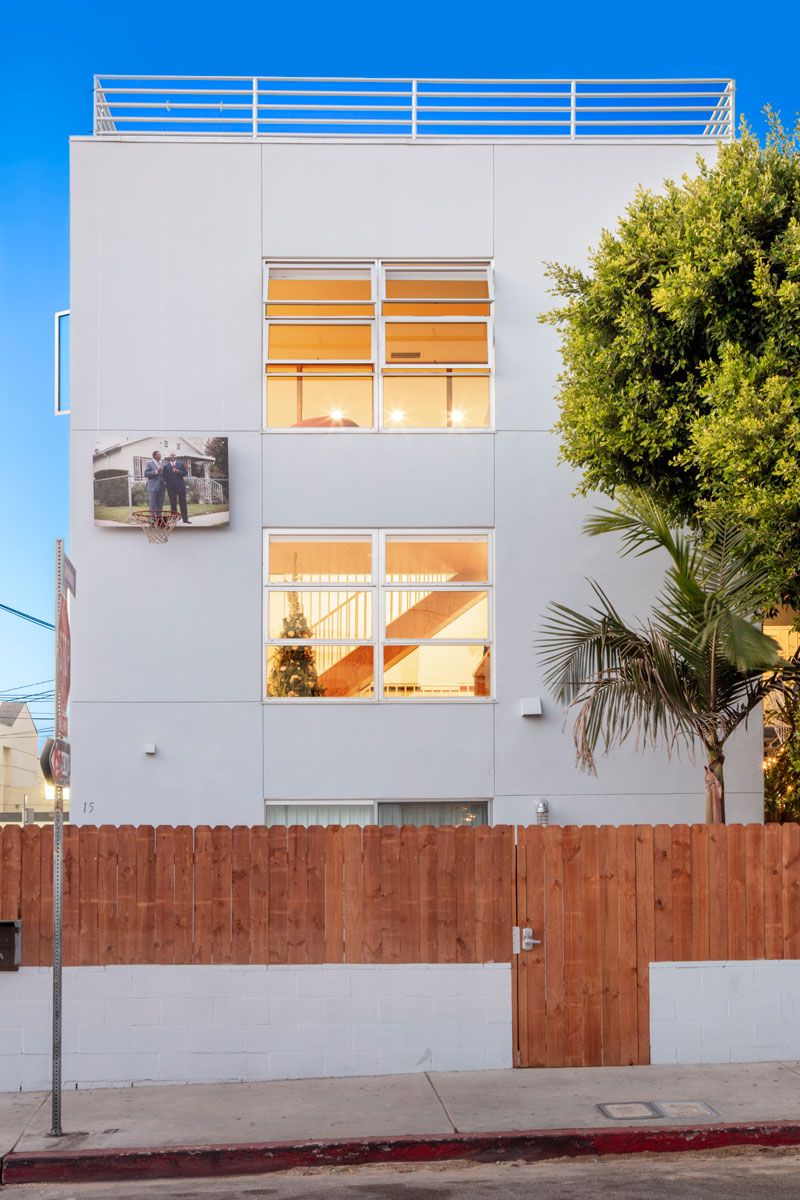 Another characteristic that defines the artists featured in "Object Lessons" is a do-it-yourself mentality. "I started with tea tables because I needed one, and I used the materials I had because I didn't have the finances or interest to build it any other way…I don't make anything unless I can enjoy it or use it or both," says Billy Al Bengston, whose creations in the show range from a cup and saucer to an imposing canvas-and-wood screen. "I started as a potter and functional items are important to me. It's fun to make things you can use. But nothing I make is to be manufactured. It's all one-off. There's no sense in doing something as an artist if it isn't artistic."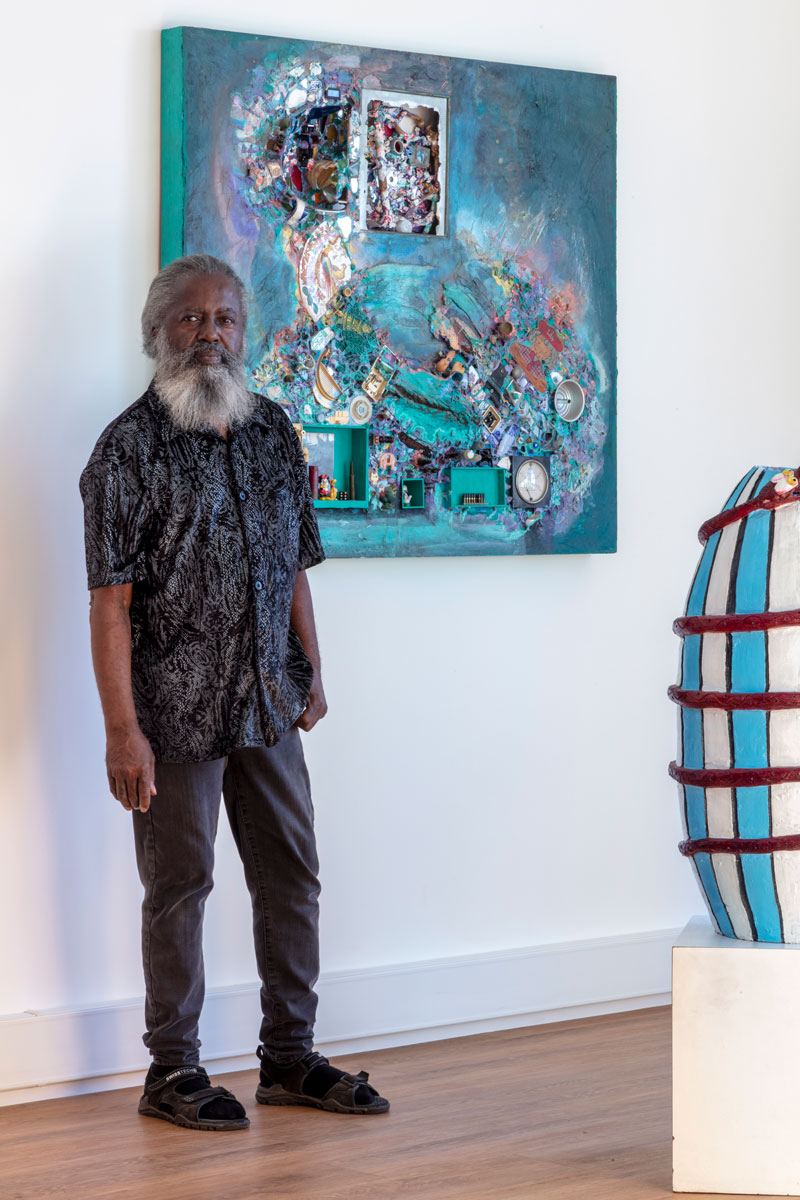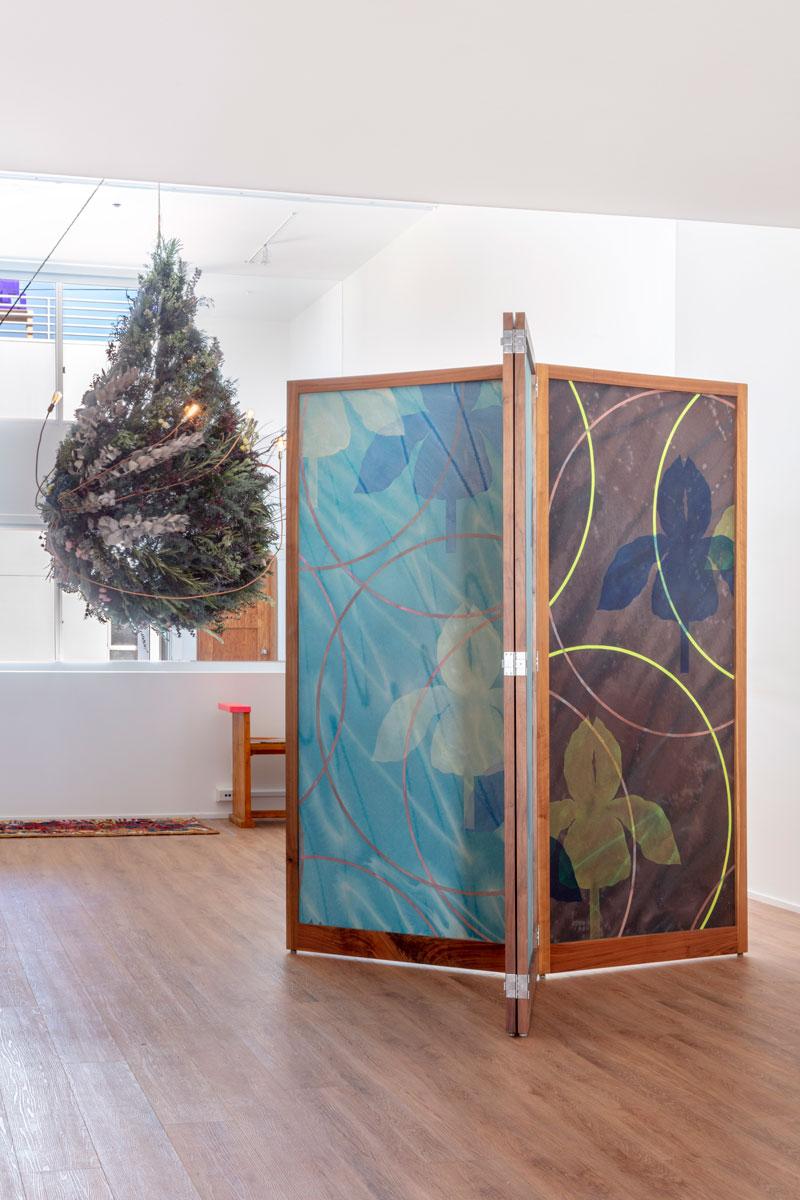 "To make my art more powerful I use everything I can find that was interesting to me, and I give it another life"

Timothy Washington
Many of the works on view incorporate found objects, adding to this sense of individualism. "We used to go to antique shops, thrift shops, junkyards. We'd walk for miles and along the train tracks down Exposition Boulevard finding objects to put in our work," artist Timothy Washington, whose works employ broken glass, rusted pieces, and rocks, tells Galerie. "I can feel the energy of the object calling me blocks before I get there. Everything is alive to a certain degree, so to make my art more powerful I use everything I can find that was interesting to me, and I give it another life."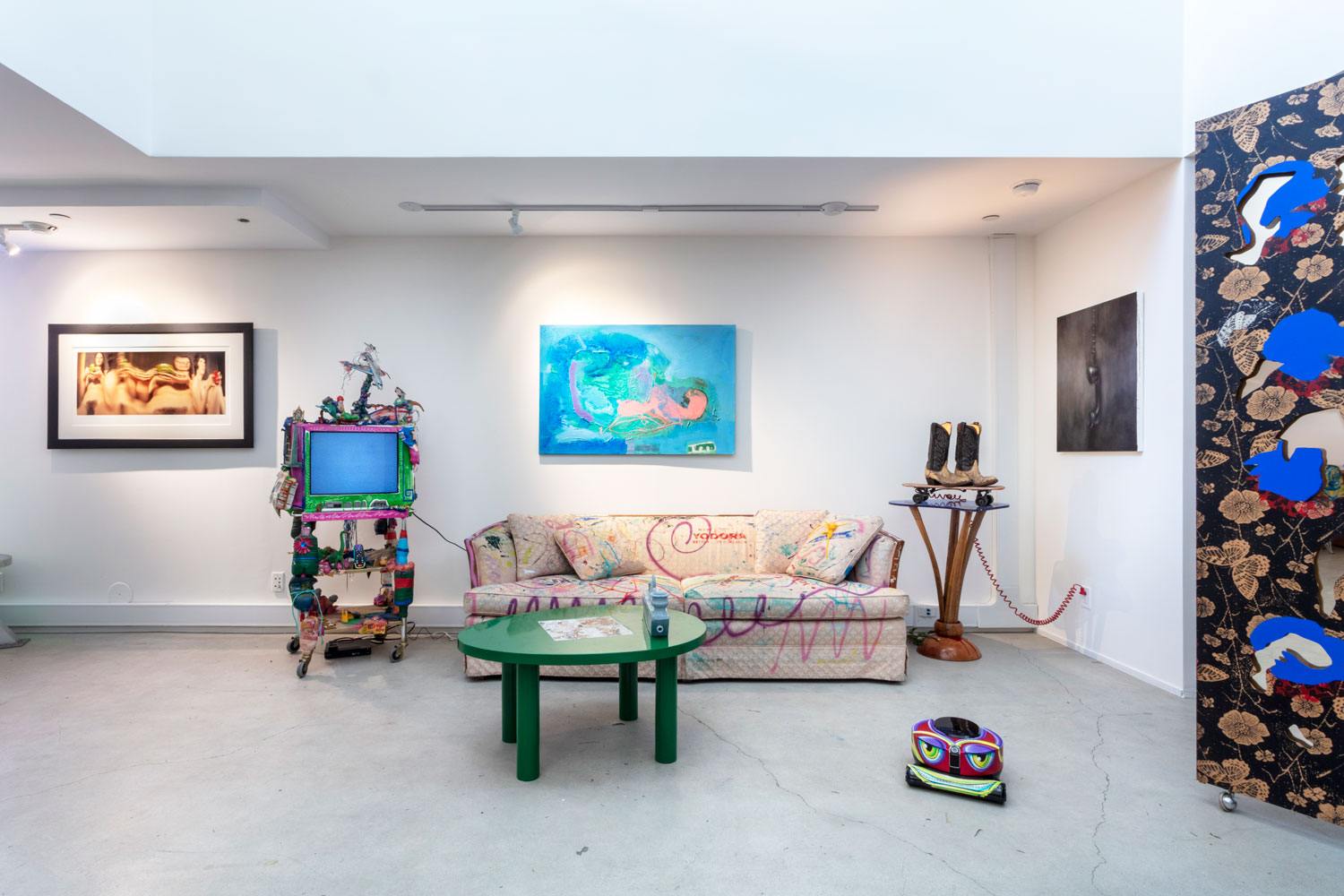 The show features several early pieces painted by Kenny Scharf, including the TV on which he used to watch Days of Our Lives in the lofts, as well as a sofa, which Slenske describes as a "furniture riff off of his thrift-store paintings." Other rarities include Ken Price drawings from the collection of Anjelica Huston, a Frank Gehry "Snake" lamp, and Joe Goode sake cups that the artist used to gift visitors to his Santa Monica studio. Several items, such as a found basketball hoop by Glen Wilson, speak to the gentrification of Venice while others address contemporary politics, like Chaz Guest's paintings on American flags.
Slenske explains how many objects have "loops" that make them work in tandem: on view is a Larry Bell photo of women holding Ken Price cups, and located in the bedroom directly above it are Ken Price cups from Arnoldi's collection. In another instance, Arnoldi's daughter Natalie painted a Gehry "Wiggle" chair which is across from an extant example of the iconic design. Interacting with the beach itself, a Claire Falkenstein rainbow-colored lithograph directly looks out onto a rainbow-striped lifeguard station.
"If this space was still inhabited by any of these artists, this is probably what you'd see there," says Slenske on the intentional mashup of old and new and the poignant intermingling of media. "It's a little more curated than they might have had it, but you can walk into the space and say, 'I could see this being there.'"
"Object Lessons" is on view at 11 Brooks Avenue through December 12. Appointments are required and can be made at thelandinggallery.com.
Next Post