The mastermind behind the world's most dazzling sculptural buildings, Frank Gehry has now applied his creative vision to something much smaller: a bottle of Hennessy X.O cognac. To mark the 150th anniversary of the extra old blend, the architect has crafted a special decanter of just 150 numbered editions inspired by the maison's unique terroir in Cognac, France. "I wanted this collaboration to be more than a decanter but a sculpture," he says of his sensorial masterpiece, which envelopes a Hennessy X.O bottle in a crinkled sleeve of 24K-gold-dipped bronze and a translucent glass glorifier to evoke the movement of the Charente river's water flowing over the rocks. "It's a powerful notion that you can transmit emotion through a material."
Last summer Gehry was invited to experience Hennessy's historical terroir in Cognac, located on the lush banks of the Charente river, where the spirit has been crafted since the maison's founding in 1765. There, he witnessed firsthand the unique tradition of savoir faire and learned the important role of the master blenders upon visiting the barrel-making workshop, the vineyards that produce the distinct grapes for the eaux-de-vie, and the historic Founder's Cellar. "We walked through the city and spoke to many of the craftspeople who are in charge of making the Cognac for Hennessy," Gehry tells Galerie. "They described how they work with the land to create the flavor and taste and overall experience of the product. It is that handmade, personal quality of the product that I was trying to capture with my bottle."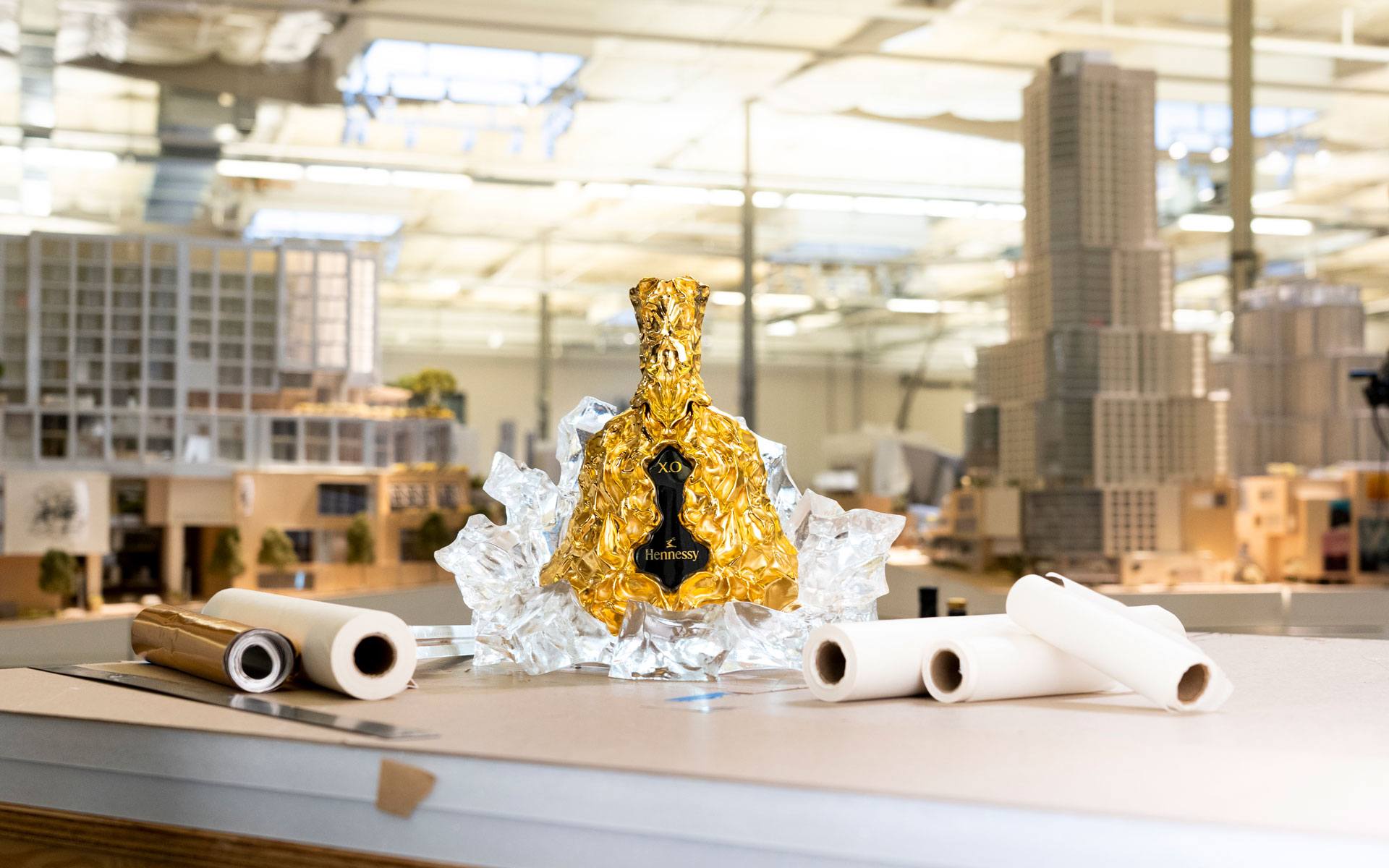 With a career spanning over six decades, Gehry is widely considered the world's greatest living architect, and his output continues to inspire. From his humble beginnings in Toronto to his later associations with the controversial Los Angeles School of Architecture, Gehry has masterminded iconic buildings that punctuate skylines around the world, including the Guggenheim Museum Bilbao, the Walt Disney Concert Hall in Los Angeles, the Art Gallery of Ontario, and the Fondation Louis Vuitton in Paris.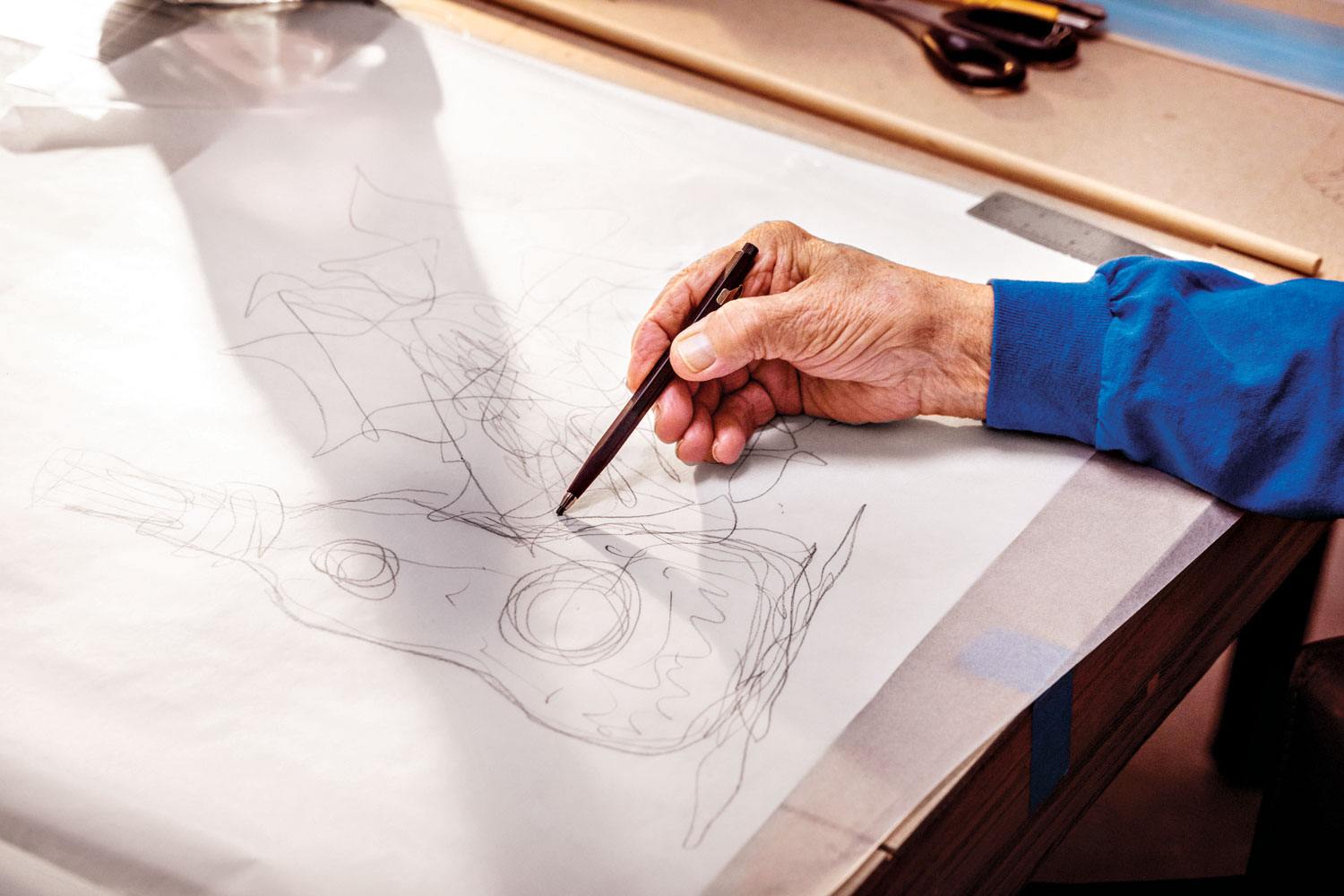 "Creativity is at first curiosity, where it's like a what if? I was raised on that. I came into architecture in the 1950s, when it was the beginning of the faceless glass skyscrapers. How do you get emotion out of that? Our cities are not emotional—they are the antithesis of that. I am not afraid to break boundaries, and so that's how I got into curves and buildings."
"It's a powerful notion that you can transmit emotion through a material"

Frank Gehry
Gehry approached the Hennessy collaboration with the same boundary-pushing creative spirit as his architectural projects, noting that both architecture and Cognac making require a dedication to honing one's craft. "The gentleman I met with in Cognac was from the family that had been creating the liquid for over 100 years," Gehry says. "He spoke very beautifully about his process, which requires a lot of research, a lot of dedication, a lot of work, and a reliance on feelings and intuition. These are the same traits that go into making architecture."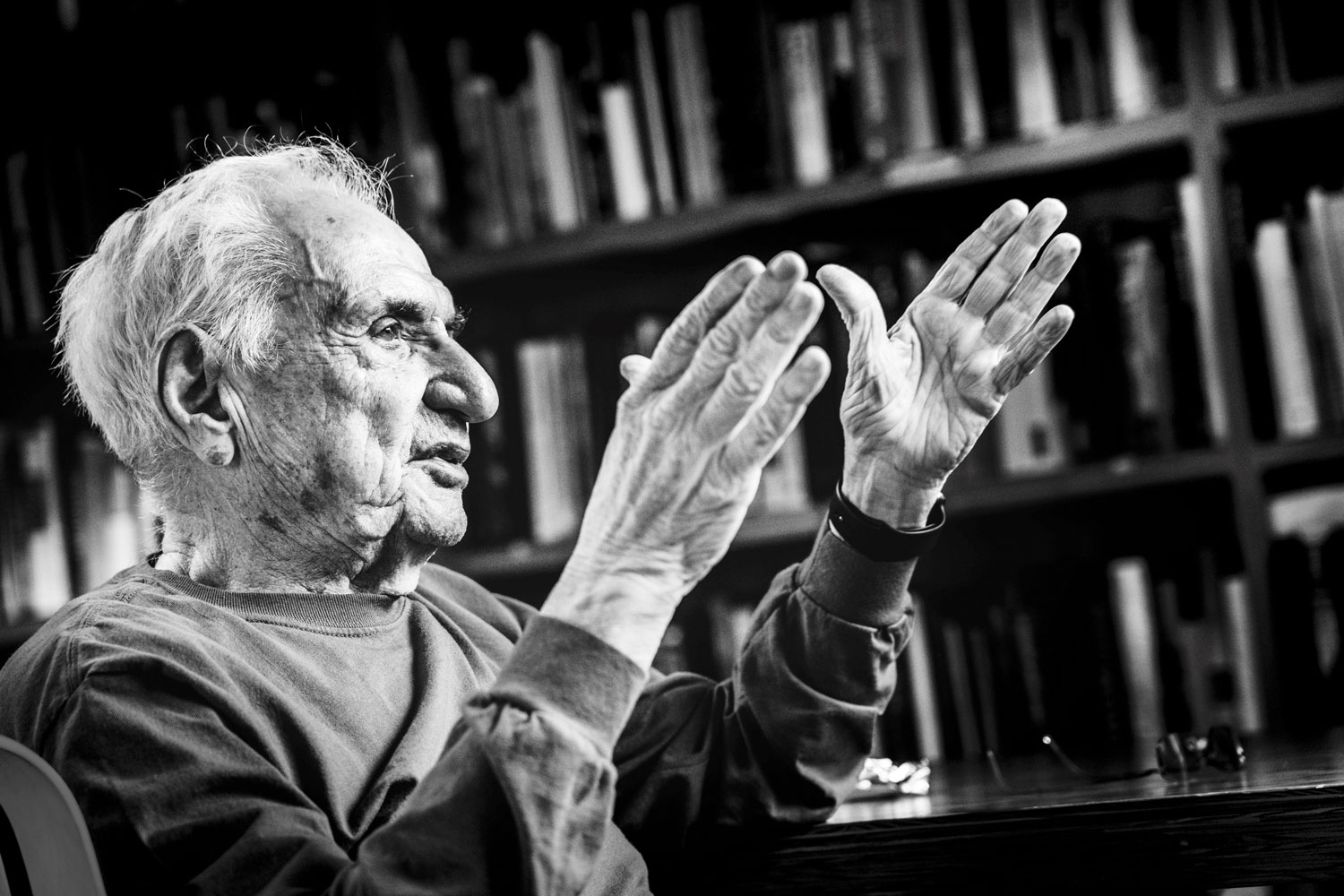 History plays an important role, too. "When we design buildings, we take into consideration the scale of surrounding buildings. In the case of New York, we did a tower next to the Woolworth Building, and we respected the building's body language without copying it." To that end, Gehry first wanted to dive into the brand's heritage and spend time with the shape of the unique bottle and graphics before conceiving his unique, contemporary addition. "I consider the bottle of Hennessy a work of art. You can smell it, taste it, feel it. I wanted to pay respect to the culture and also show how I could be creative."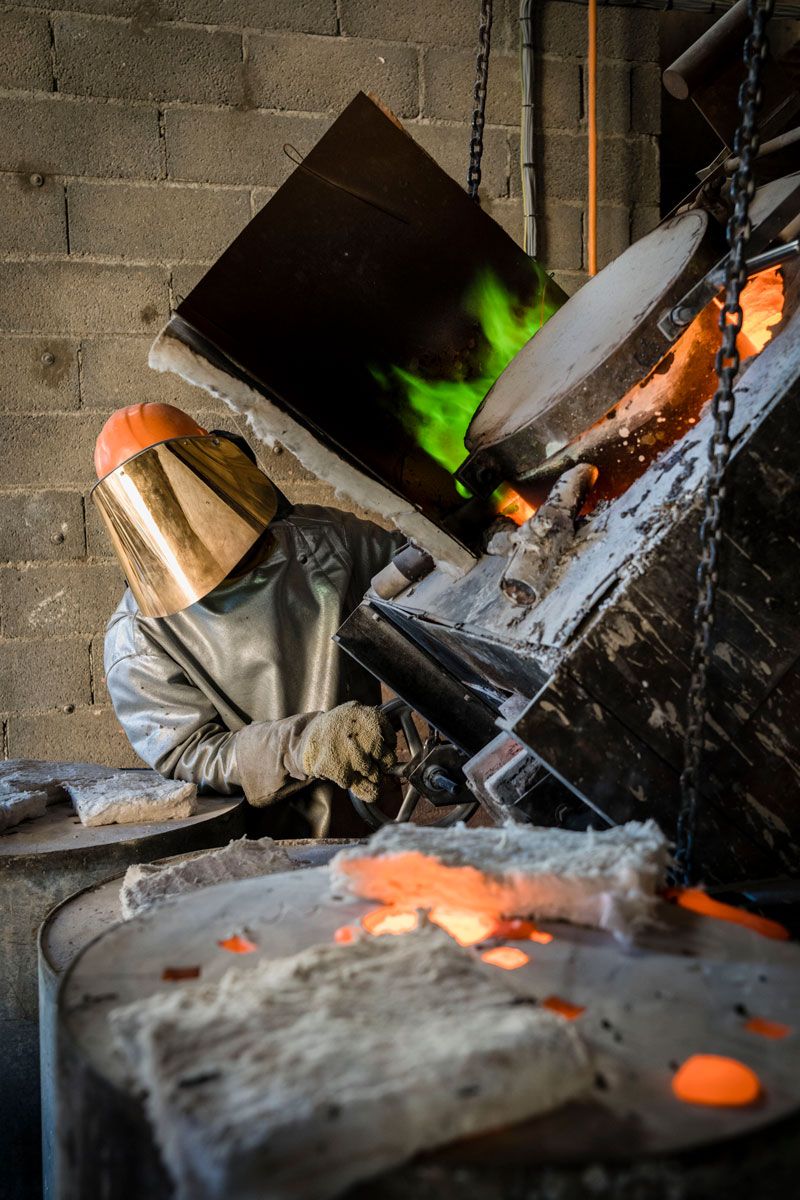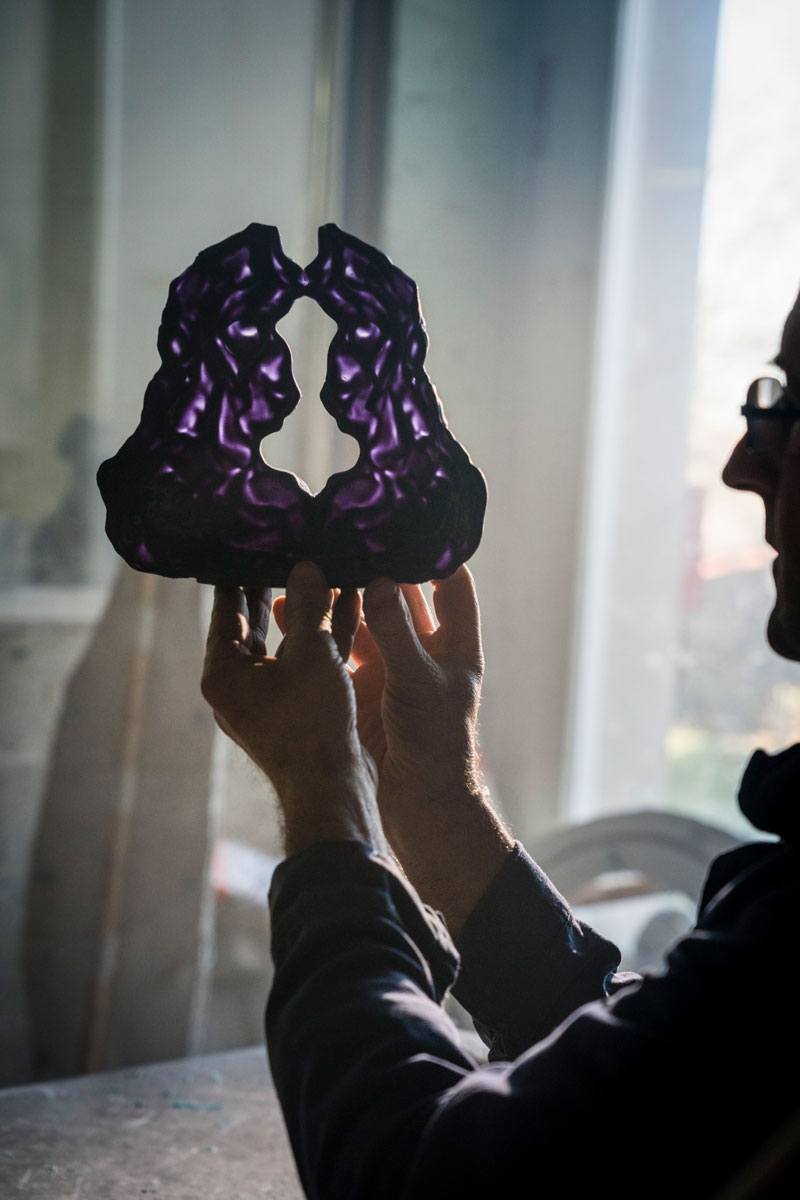 In standard Gehry fashion, many cutting-edge, innovative techniques were applied for the piece. For the glorifier, for example, he used the same translucent glass chunks that he had used on a building in Chicago and had been hoping to use in another project. "We created physical models that got translated into 3D files that we shared with our clients," explains Gehry. "They would give us feedback, and we would adjust the design. We did this many times over, iterating until our design fulfilled all of our aspirations. It really was a collaboration with the Hennessy team. Above all I wanted it to have a human touch and feel that it was made by hand."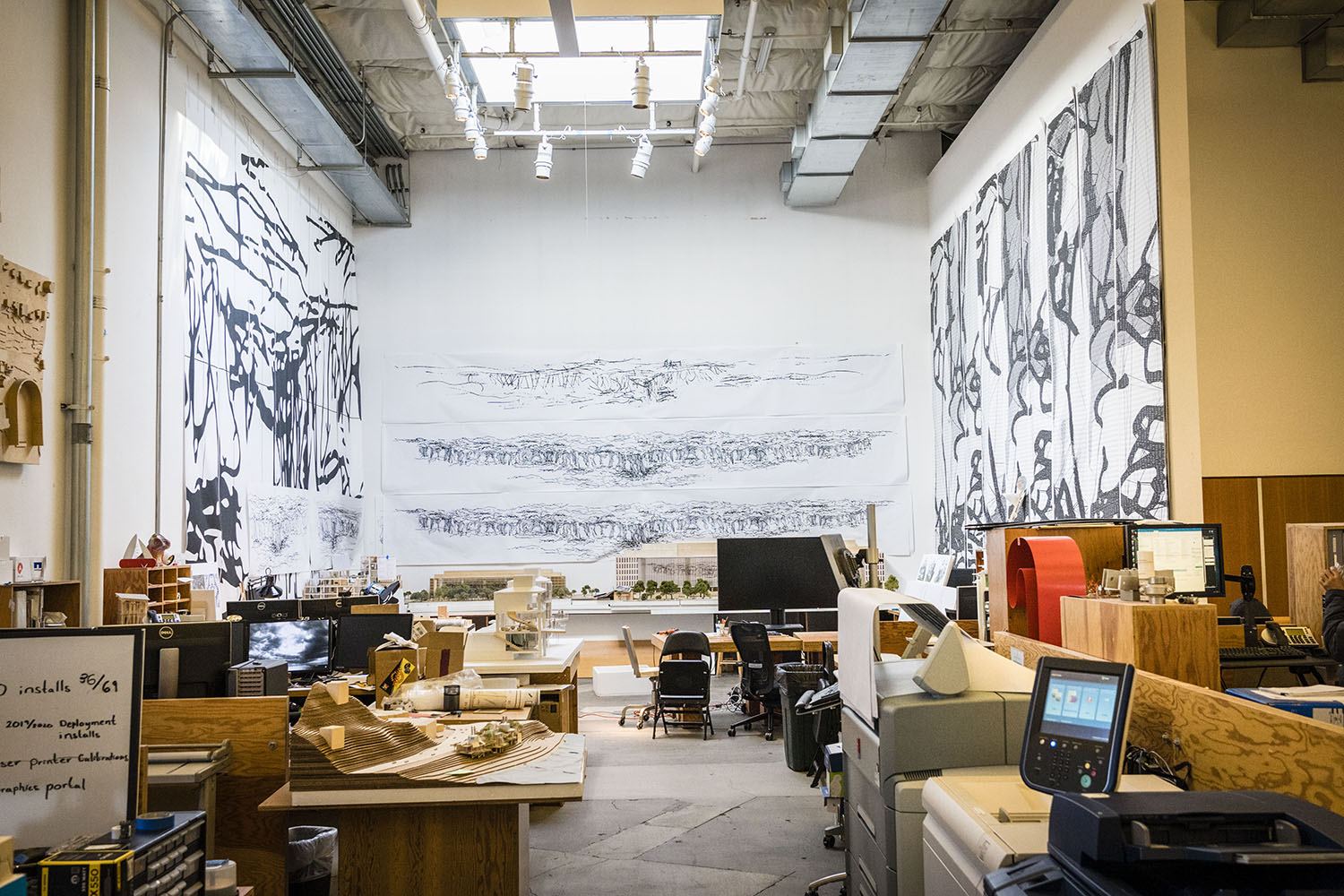 The 150 Hennessy X.O 150th Anniversary Masterpieces, which are priced at $17,000 each, as well as exclusive sketches signed by Gehry, will also be auctioned to benefit Hennessy initiatives around the world. In the U.S., funds from the original will support Unfinished Business, a new initiative that provides small businesses with financial and mentorship means to power through COVID-19 challenges. A wider release of limited-edition Hennessy X.O bottles also created by Frank Gehry will be launching this fall.
A version of this article first appeared in print in our 2020 Fall issue. Subscribe to the magazine.
Next Post