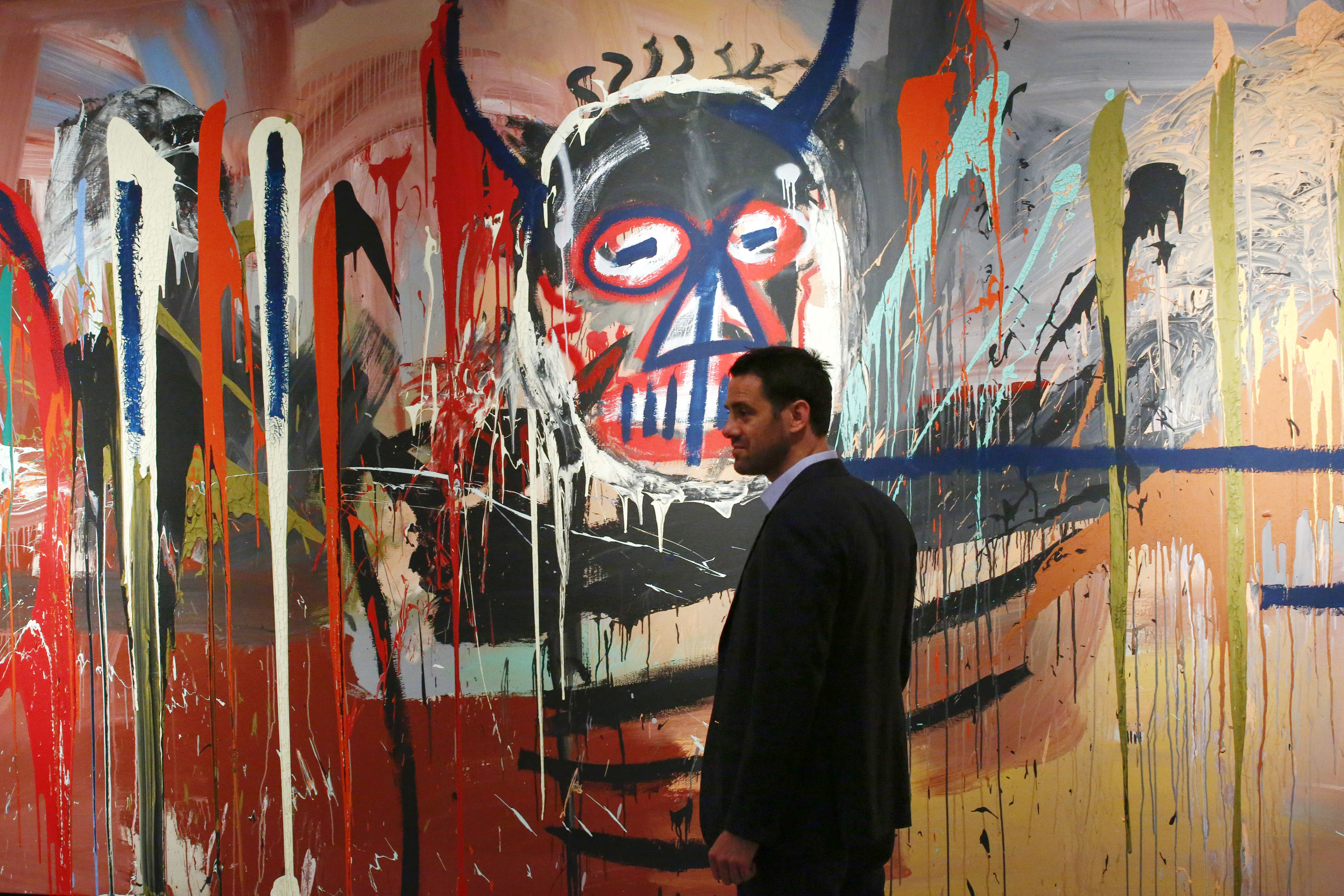 Christie's Rainmaker Loic Gouzer Announces Surprising Departure
Gouzer, the postwar and contemporary art co-chairman who led historic sales of Leonardo da Vinci and Jean-Michel Basquiat, will step down at the end of the year
Christie's announced on Monday that Loic Gouzer, the postwar and contemporary art co-chairman who led historic sales of Leonardo da Vinci, Jean-Michel Basquiat, and David Hockney, is leaving the auction house at the end of the year.
"Those who know me best know that my two great passions in life have always been art and the environment," said Gouzer in a statement. "I intend to spend the next few months concentrating on conservation and climate issues before coming back to the art world with a new project. I will always be immensely grateful to Christie's and to my wonderful colleagues who believed in me and honored me with their confidence and friendship. I have no doubt that the Post-War and Contemporary Art department, under the enlightened leadership of Alex Rotter and our talented team, will continue to be the leading player in the auction world."
Over the past seven years, Gouzer has become the face of the art market's continuous rise, even becoming the first auction-world figure to be profiled by The New Yorker in 2016.
Recommended: Proposed Judy Chicago Museum Prompts Outrage in Small New Mexico Town
The announcement comes in the wake of another major departure at the auction house. Francis Outred, Christie's head of postwar and contemporary art in Europe, resigned last month. Rotter, Gouzer's co-chairman, will run the department. There are no current plans to replace Gouzer.
Known for his dynamic themed sales and for being aggressive at a time when people are willing to spend increasingly absurd amounts on art, Gouzer created a successful series of stand-alone auctions like "If I Live, I'll See You Tuesday," "Bound to Fail," and "Looking Forward to the Past," which saw new records achieved for Pablo Picasso (with Les femmes d'Alger [Version 'O'], which sold for $179.4 million at Christie's in 2015) and Alberto Giacometti (for Pointing Man, which sold for $141 million, also at Christie's in 2015).
In 2013, Gouzer partnered with the Leonardo DiCaprio Foundation to present "The 11th Hour," a buzzy charity auction that raised $38.8 million for wildlife conservation and saw many artist's records broken. In 2017, he conceived and executed the sale of Leonardo da Vinci's Salvator Mundi for $450.3 million in partnership with Christie's Old Masters department. Most recently, he oversaw the sale of David Hockney's Portrait of an Artist (Pool with Two Figures), which fetched $90.3 million, a new auction record for any work by a living artist.
"Loic has brought much to Christie's during his seven years with us, and his name will remain associated with several great ideas and projects in his field of expertise, Post-War and Contemporary Art, and beyond," Guillaume Cerutti, Christie's chief executive officer, said in the statement. "On behalf of the company, I wish Loic the very best with his future ventures."
Next Post