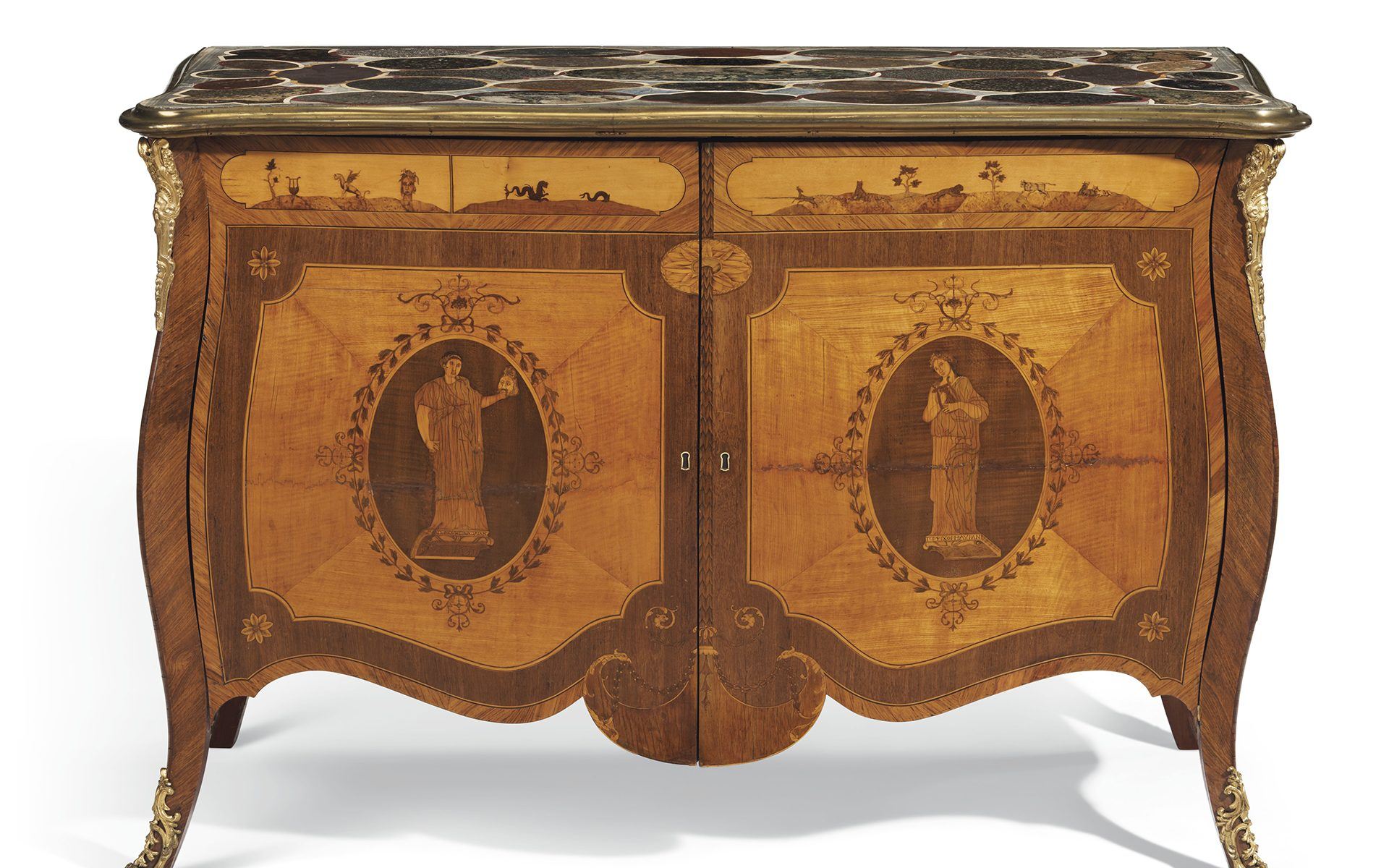 Christie's First Sale of the Collection of Mrs. Henry Ford II Brings More than $4.7 Million
Third-generation McMillen designer, Elizabeth Pyne, offers insight into many of the remarkable pieces featured in the March 30 sale
Long before the notable pieces of furniture and decorative arts were featured in Christie's recent Collection of Mrs. Henry Ford II sale, they were treasures sourced by New York design firm McMillen for industrialist Henry Ford II's home in Grosse Point, Michigan.
Over the years, as Mr. Ford divorced and remarried, a number of those items found new life in the home he shared with his third wife, Kathleen DuRoss Ford, in Palm Beach. Presented during a March 30 live auction at Christie's New York location, the sale garnered more than $4.7 million.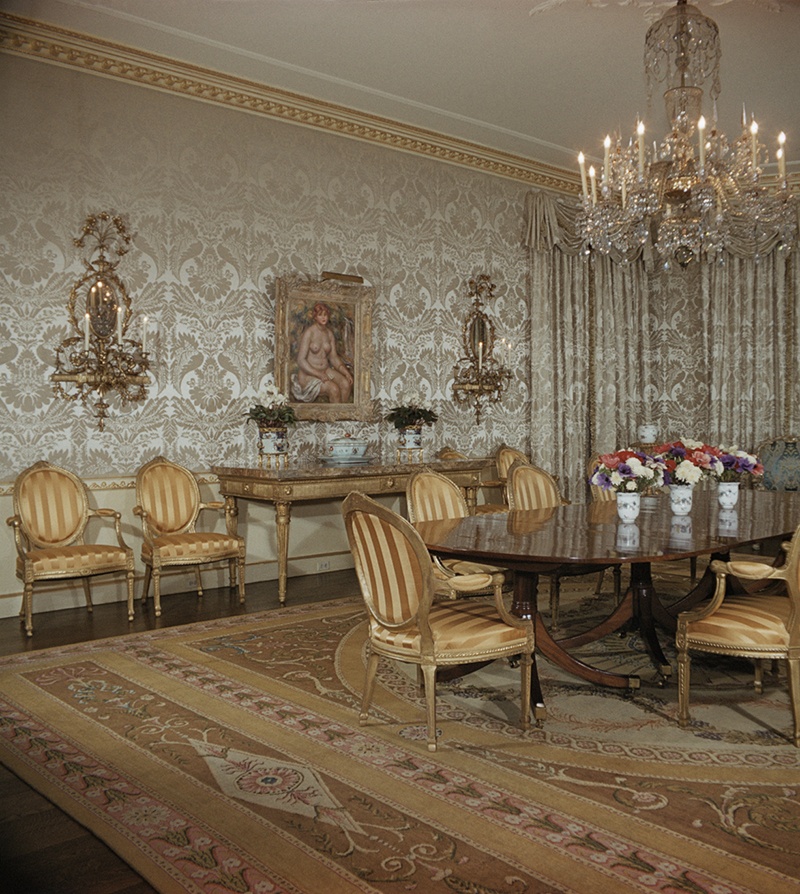 "We had actually thought everything had sold already," says Elizabeth Pyne, a third generation McMillen designer. "This was really exciting for us."
Founded in 1924 by Eleanor McMillen Brown, who sold French and English furniture sent to her by William Odom, the head of the Paris branch of what is now Parsons School of Design, McMillen quickly evolved into a full-service design firm, creating refined interiors for some of the wealthiest members of high society. Throughout its 97-year history, McMillen has crafted remarkable residences for Millicent Rogers, Doris Duke, and Mabel Choate, among others.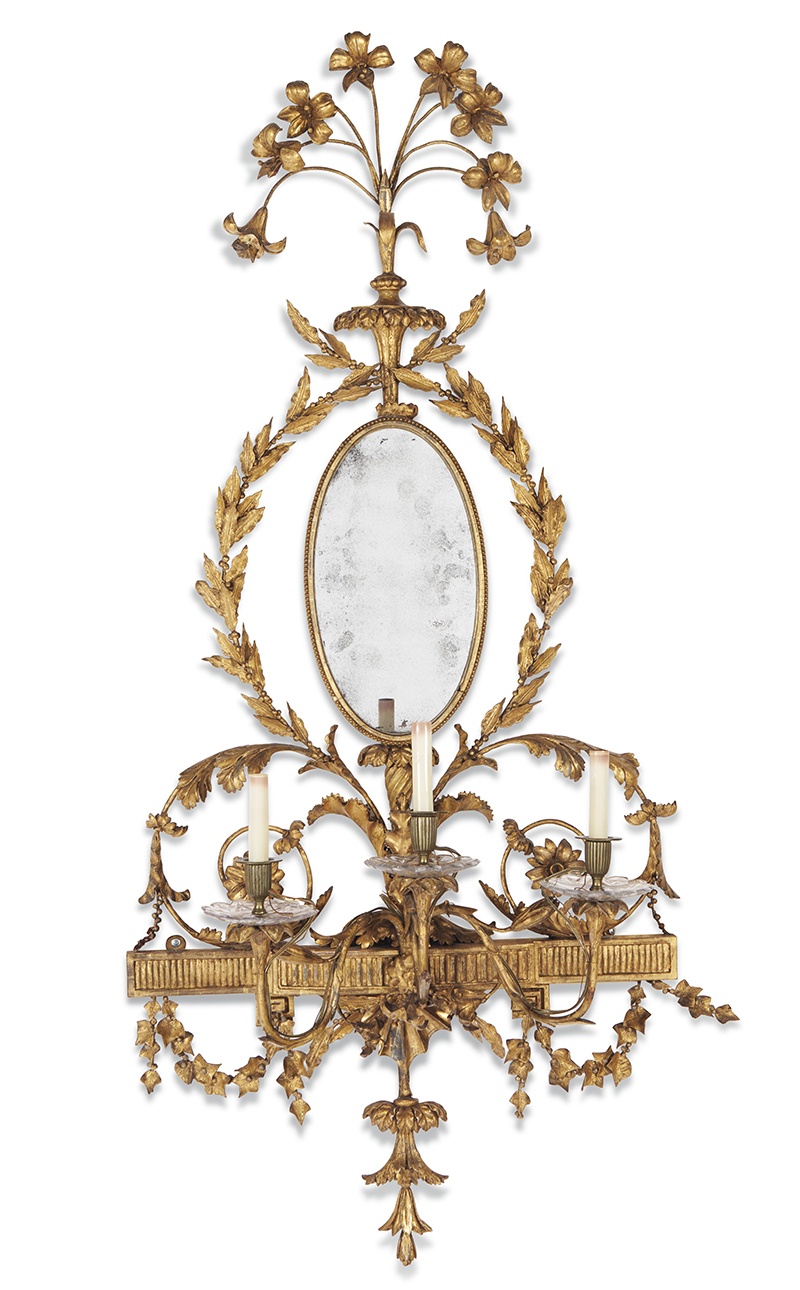 For its 1957 commission for Henry Ford II and his first wife, Anne McDonnell, in Grosse Pointe, McMillen purchased remarkable pieces of furniture in London and Paris, each selected to complement his extensive collection of art. In one room, McMillen enhanced the interior's Georgian-inspired details then selected books and furnishings to complement the earthy colors of Edgar Degas' Pagans et le père de Degas. (They even repurposed Eleanor McMillen Brown's orange curtains into accent pillows.) One piece selected was an ornate George I cabinet that realized $150,000 in Christie's March 30 sale.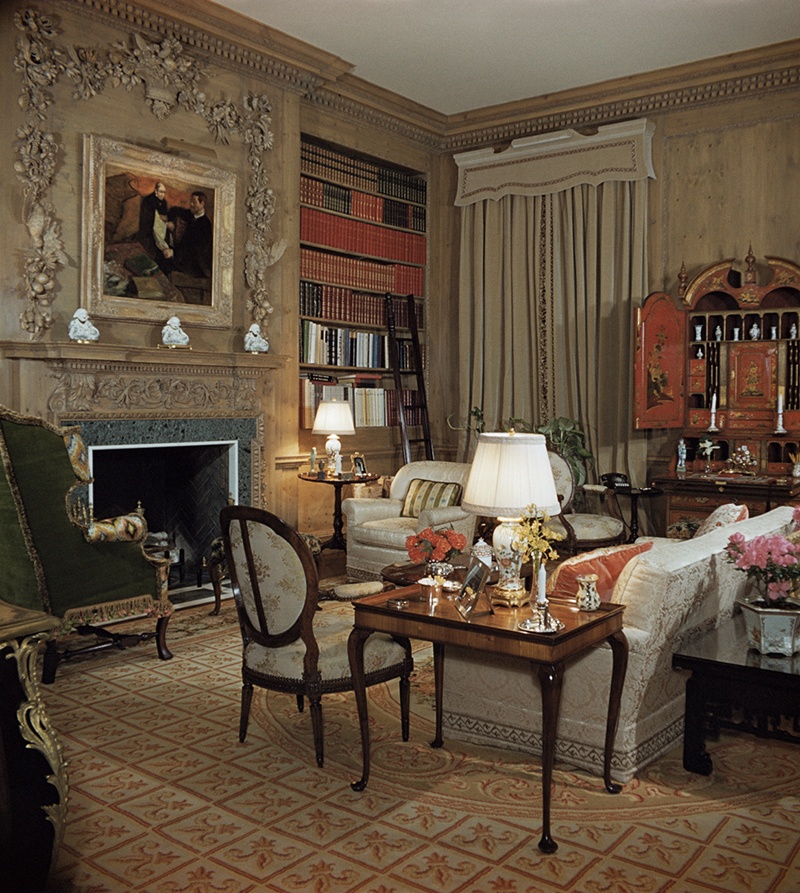 Sadly, the home at 457 Lake Shore Drive was demolished in the early 1980s and Pyne assumed all the important pieces had sold at auction in the 1970s and 80s. But a January sale at Doyle, followed by this March 30 event at Christie's has brought many of those original McMillen purchases back into the spotlight.
Looking into their archives, McMillen found original photographs of many of the pieces sold at Christie's installed in the Michigan residence. Included in Christie's sale was an important George III ormolu-mounted commode originally commissioned by Charles Townley that commanded $200,000, a pair of George III giltwood girandoles that realized $37,500 at auction, a circa 1810-20 pair of specimen marble and giltwood pier tables that went for $50,000, and a giltwood side table that sold for $100,000.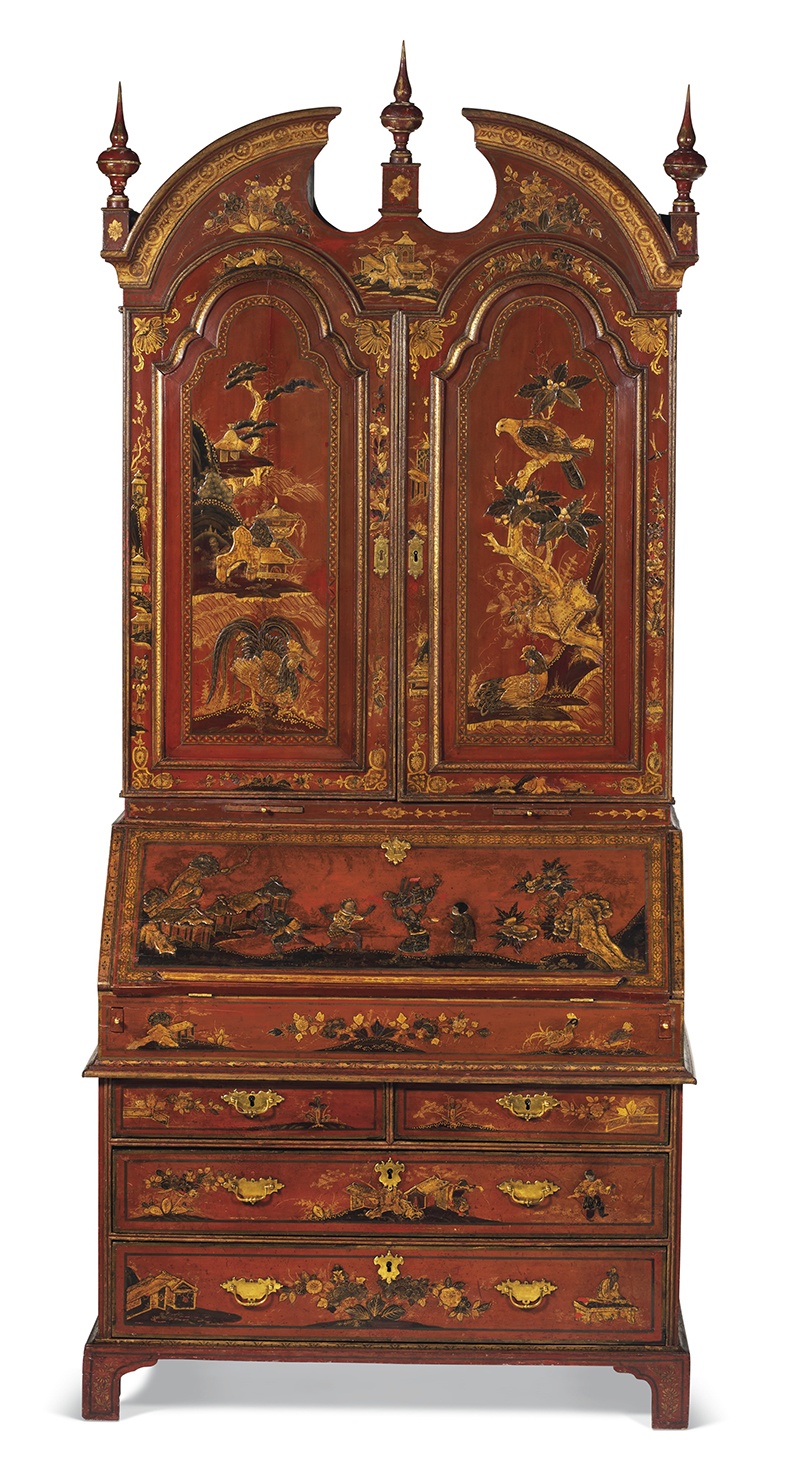 "I would love for these pieces to be purchased by private collectors so that they can be lived with again," Pyne tells Galerie. "However, if being purchased by a museum means that more people will see them and study them, that would make me happy too. Most importantly, I hope that people will continue to use 18th century English and French furniture when they decorate."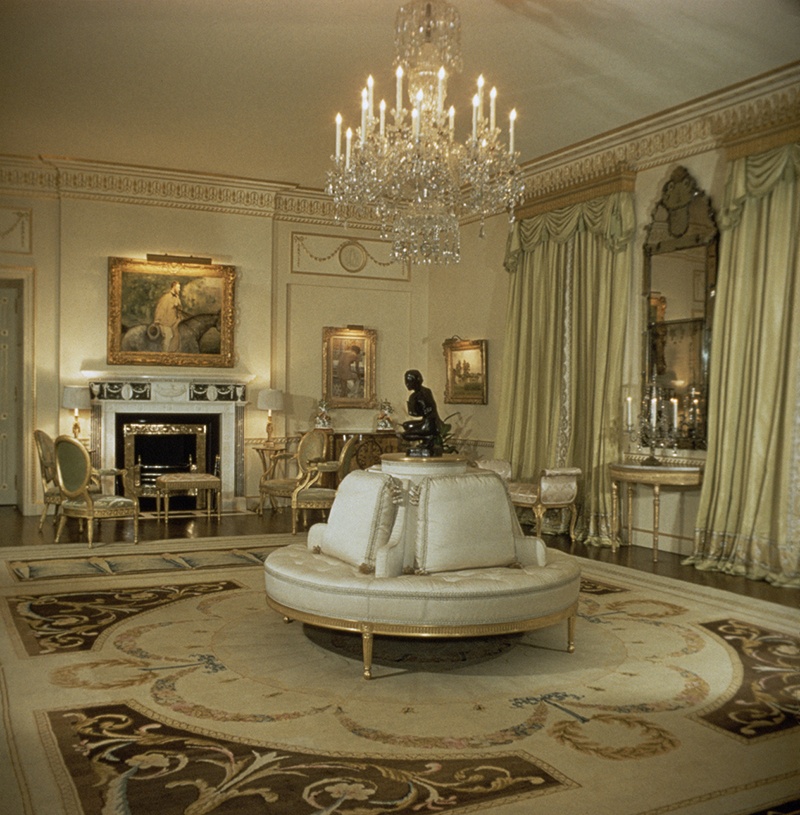 Next Post