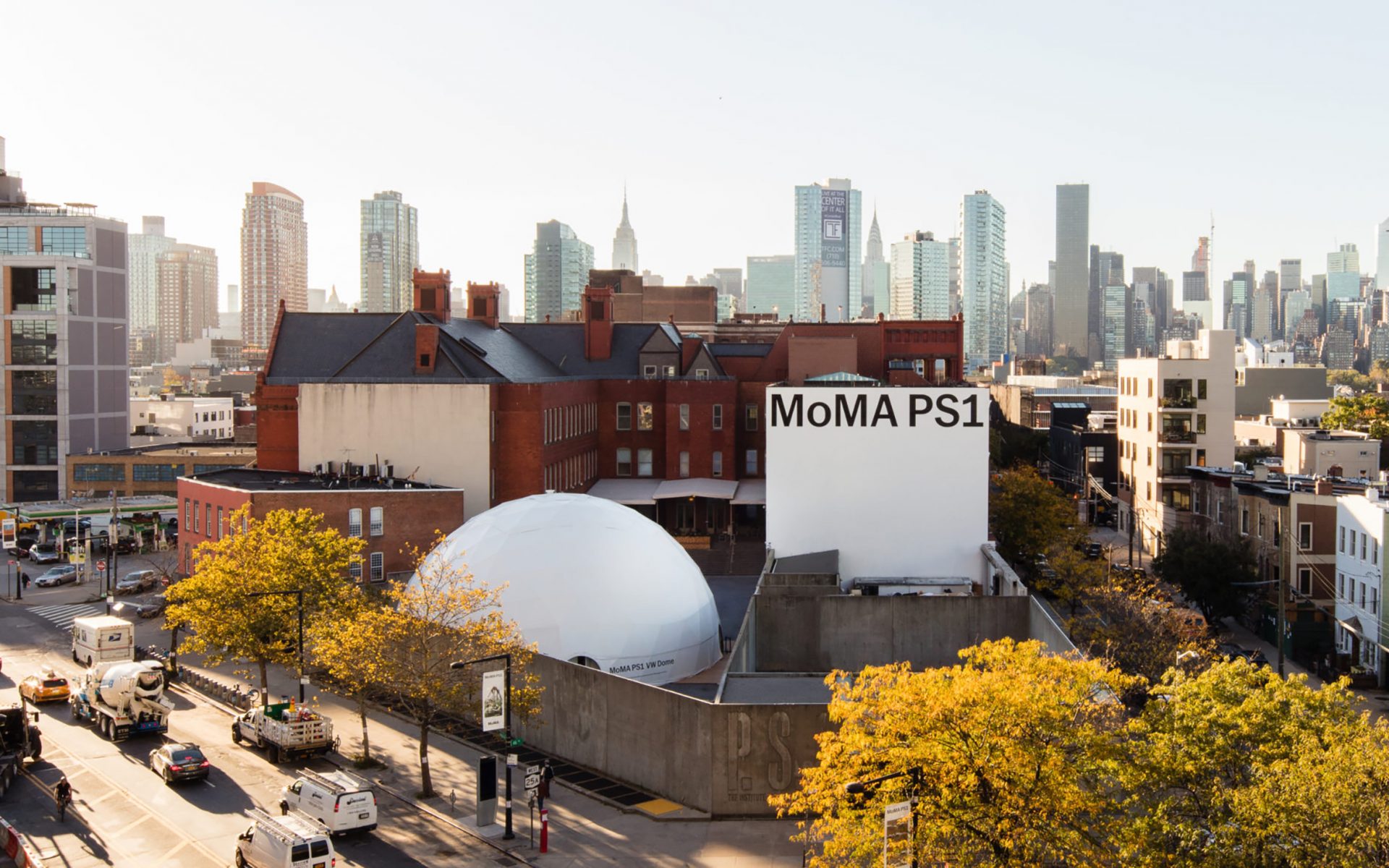 MoMA PS1 to Launch New Restaurant with Acclaimed Chef Mina Stone
The new eatery will feature family-style fare inspired by Stone's Mediterranean roots
MoMA PS1 has announced that it will partner with celebrated chef Mina Stone and artist Alex Eagleton to open a new restaurant at the museum in April.
Called Mina's, the new eatery will draw on Stone's Greek heritage and her 15 years of cooking for the art world. According to a statement from the museum, Mina's will offer simple but creative Mediterranean-inspired cuisine designed to serve museum visitors, artists, and the vibrant community in Long Island City. The menu will change frequently to feature seasonally available ingredients.
Renowned for the accessible conviviality of her menus, Stone is best known for her acclaimed 2015 book, Cooking for Artists, designed by artist Urs Fischer and featuring more than 70 of Stone's family-style recipes alongside drawings by artists such as Darren Bader, Cassandra MacLeod, Matthew Barney, Elizabeth Peyton, and Spencer Sweeney. She has cooked extensively for the art community, including at institutions such as the Museum of Contemporary Art in Los Angeles; the Garage Museum of Contemporary Art in Moscow; and Projectspace Slaughterhouse at the Deste Foundation for Contemporary Art in Hydra, Greece.
Recommended: Inside Frank Gehry's Striking New Restaurant at the Philadelphia Museum of Art
"Like any great art form, food has the power to transport you," Stone said in a statement. "Mina's will be a complement to the creative atmosphere of the museum, adapting traditional recipes to the modern palate with our signature style of cooking that is effortless, healthy, authentic, and approachable."
The restaurant's kitchen and interiors are designed by artist Alex Eagleton and architect Isobel Herbold, with plant design by Fleurotica and a natural-wine program by Molly McIver.
MoMA PS1's restaurant space, which has been occupied by the acclaimed lunch-only M. Wells Dinette for more than six years, will be closed for renovation beginning March 1.
Next Post