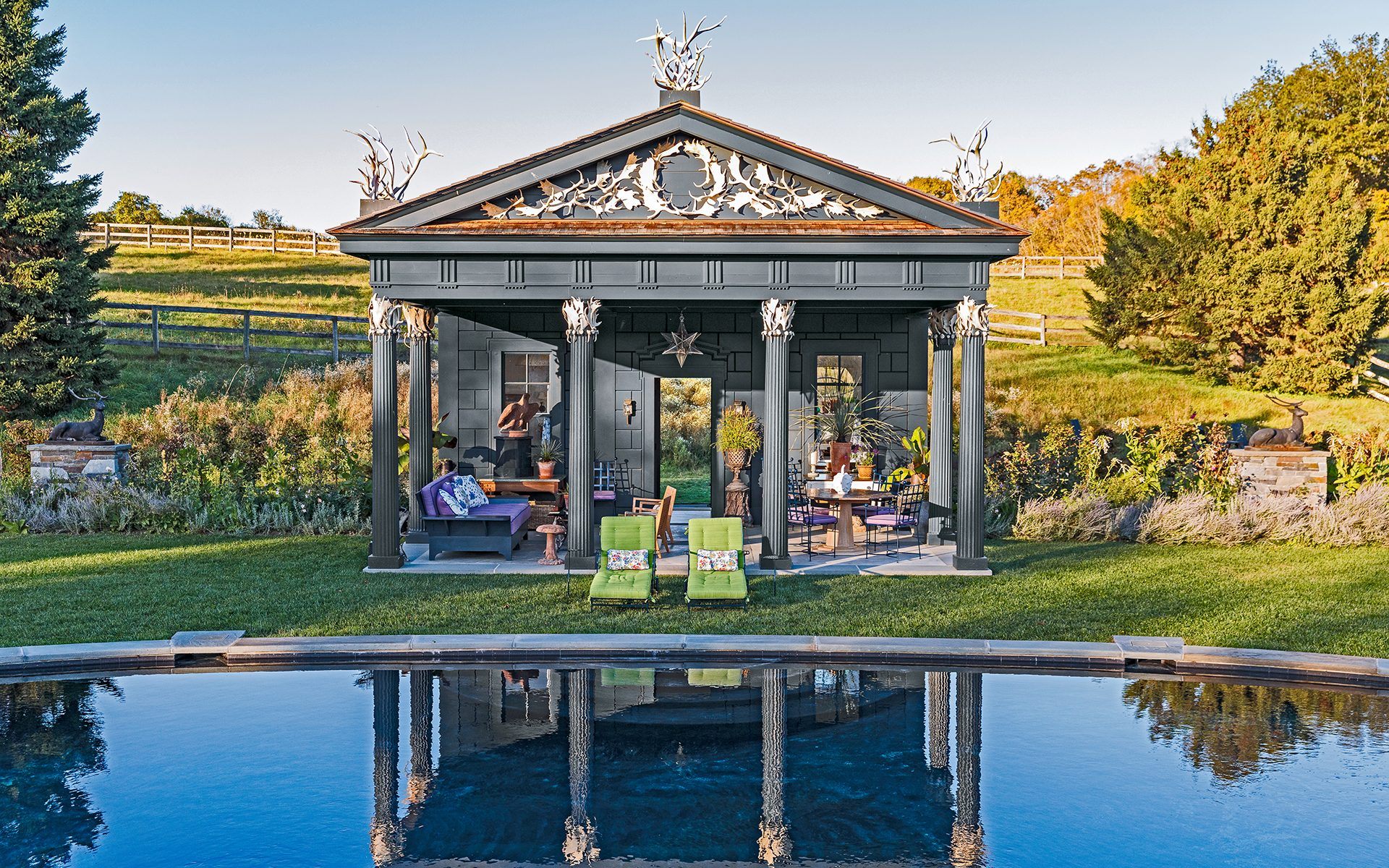 How Christopher Spitzmiller Built His Dream Home for Entertaining
Clove Brook—the ceramist's home in Millbrook, New York—boasts verdant gardens, a lively dovecote, and glorious spaces to host friends year round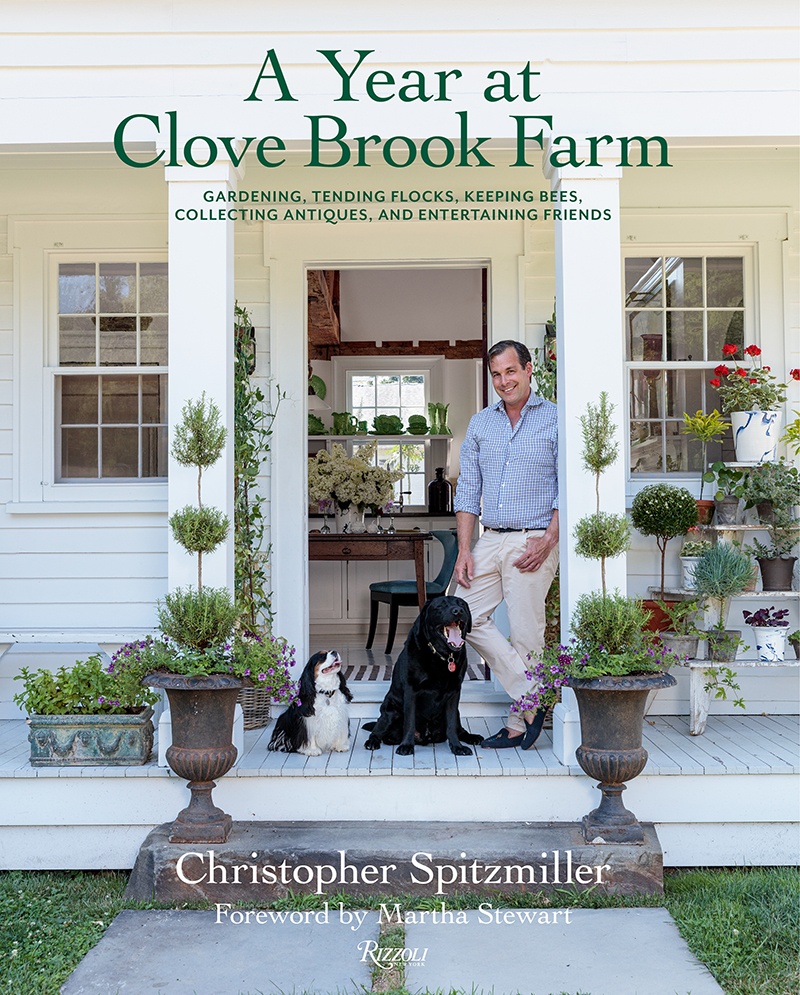 Raised in a Norman Rockwell-esque town in western New York, ceramist Christopher Spitzmiller always dreamed of owning a country house that was "rural with a capital R." Visits to a Dutchess County, New York home owned by the family of Creel and Gow founder Jamie Creel led Spitzmiller to Millbrook, where he discovered a property not yet on the market that was "down on its luck."
"It had all these great Greek Revival moldings that ran all the way through it and each room had a different vocabulary," recalls Spitzmiller of his first impressions of what would become his home, Clove Brook Farm. "It has a really big presence to it."
This March, Spitzmiller is debuting A Year at Clove Brook Farm: Gardening, Tending Flocks, Collecting Antiques, and Entertaining Friends (Rizzoli) that captures the events and activities that take place on the bucolic property all year round.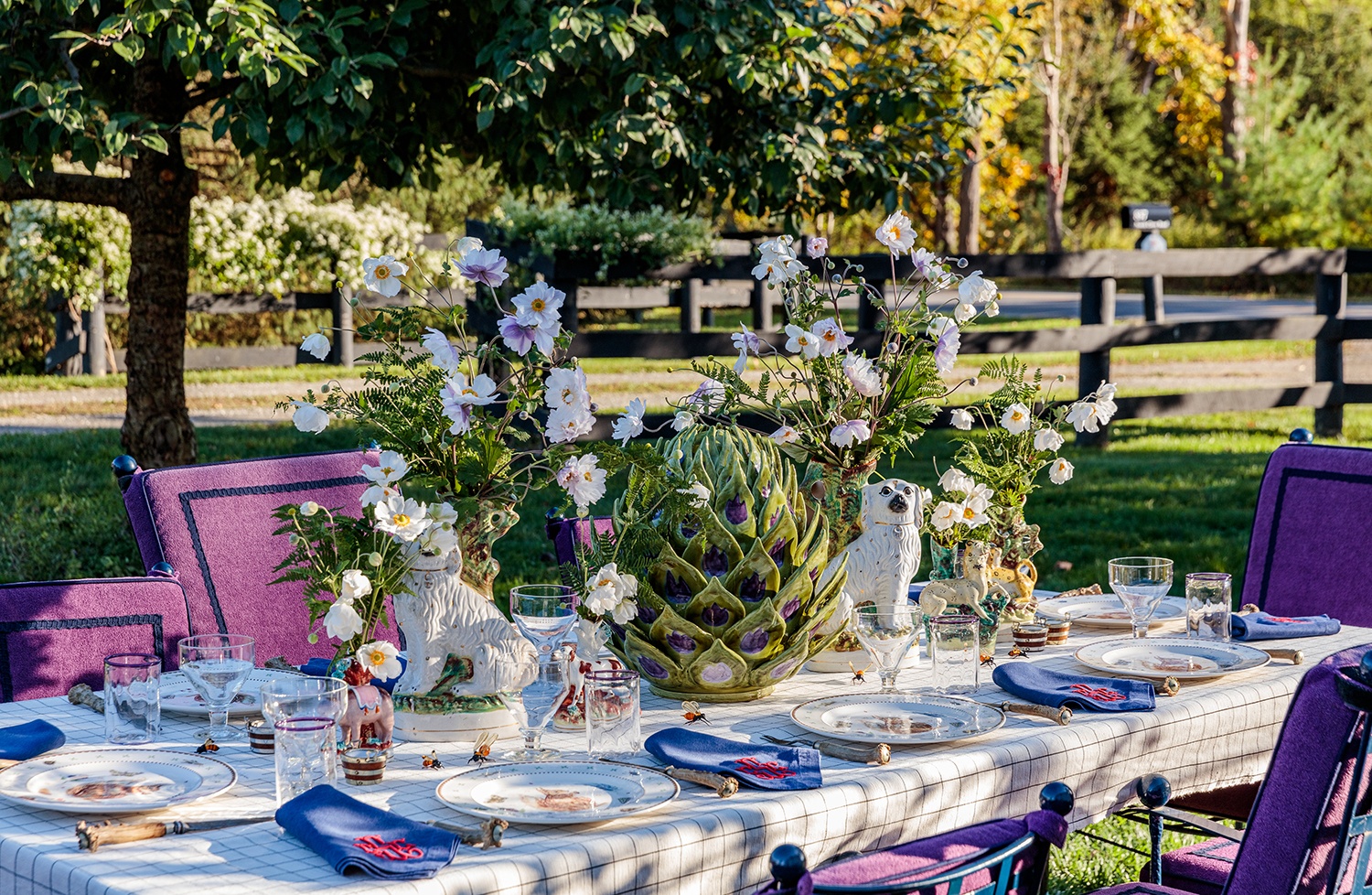 Purchased in 2005, the home needed copious renovations, which Spitzmiller chipped at over time. "We tried to restore as much as possible," he tells Galerie. Greek Revival baseboards were uncovered and original six-over-six windows were preserved while over the next six years the floor plan was reconfigured, bathrooms were updated, and the home was repainted. Eventually he redid the kitchen, created garden spaces, and added a pool and pool house. "It's been a fun evolution," he says. "But all the time, I entertained. I had Thanksgivings here, I had people for dinner or lunches. I probably entertain more now than I did back then, but I always had people through. This idea of waiting until it's done, I don't like that."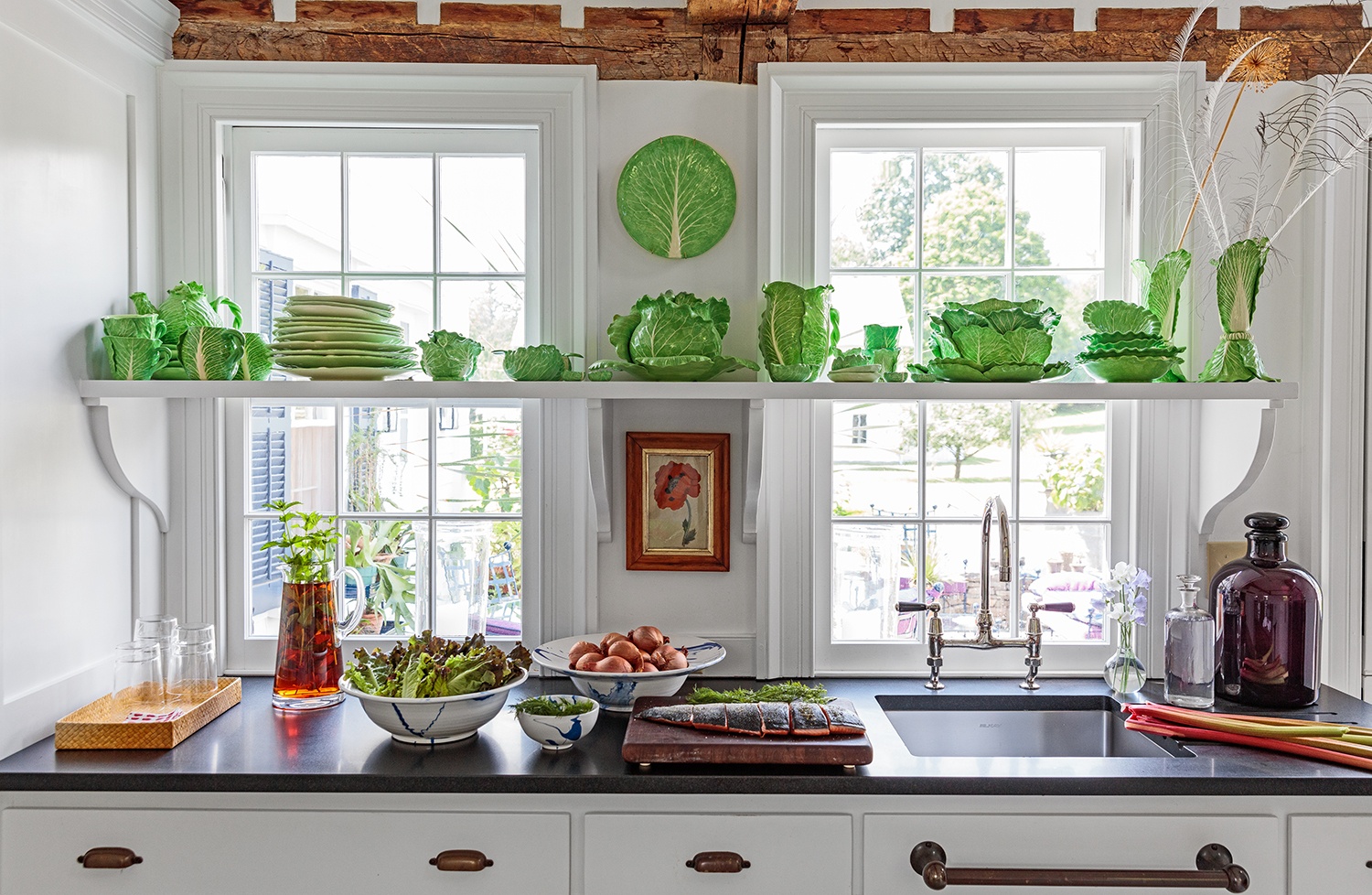 And renovations are still on-going—Spitzmiller is currently planning to reimagine a rustic gambrel-roof cow barn on the property as a home for poultry and greenhouse. The pool and pool house, a regal structure inspired by a temple on the grounds of Arundale Castle in West Sussex, England, was the most recent addition. "All my friends wanted me to do a pool right away, but for me, it was more important to have a really good kitchen that I could use all year round," he says. "There were three friends that bought houses all about the same time and we all went about dealing with our things in completely different orders."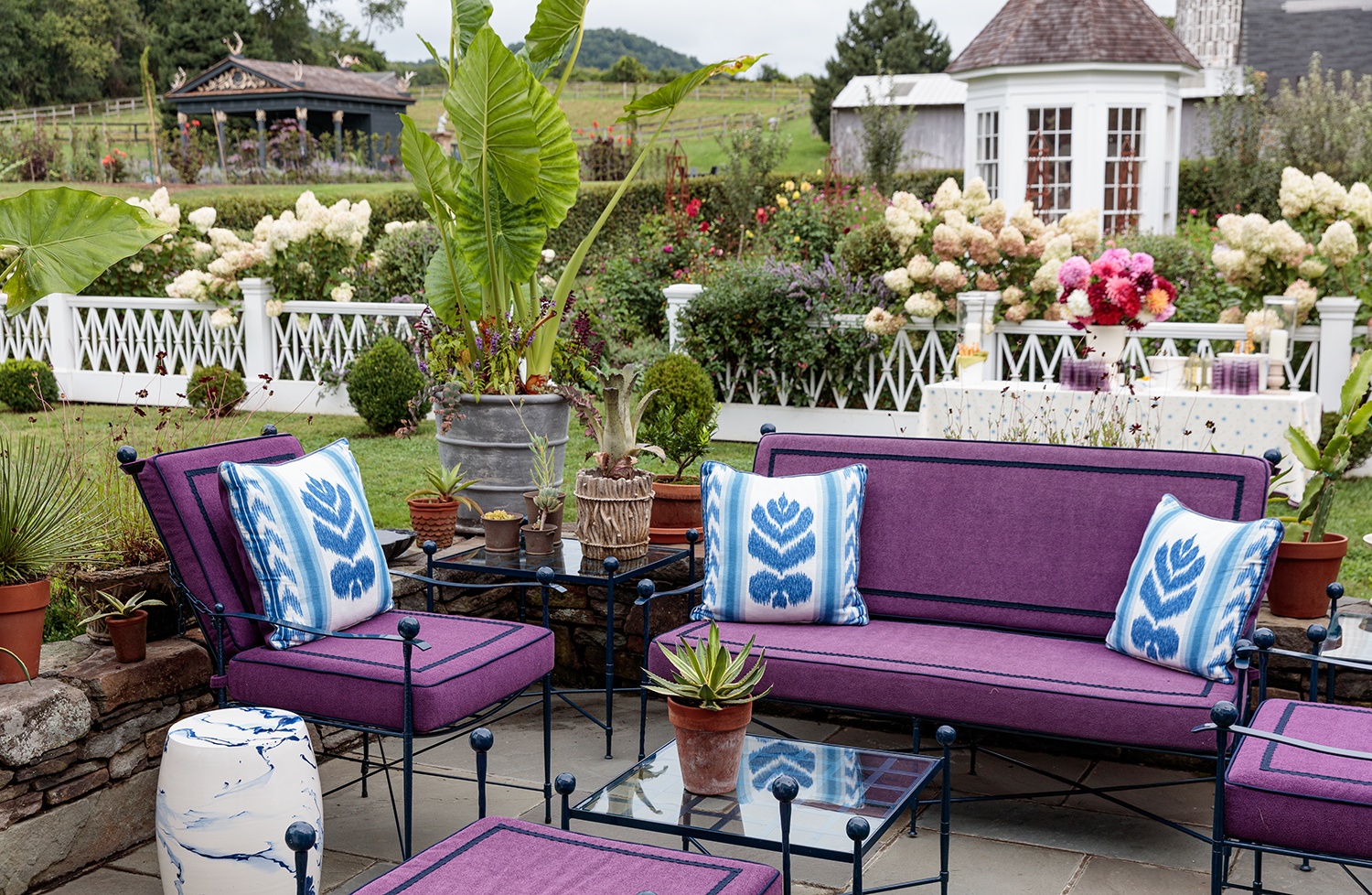 Once the house was taken care of, Spitzmiller turned his focus to the gardens, building up from a small vegetable plot to the myriad plantings that now punctuate the property. During the winter months, he would sketch out plans that he would execute in spring. "You need to have some sort of anchor whether that's fencing or hedges; I have combination of both here," he says. A dovecote was installed a few years later and sprigs of hornbeam have blossomed into a lush grove where birds make their nests. "There's an adage, when you build a garden, the first year it sleeps, the second year it creeps, and the third year it leaps. Gardening is a really good lesson in patience. To me, when I'm out there, it's as close as I can get to going to church."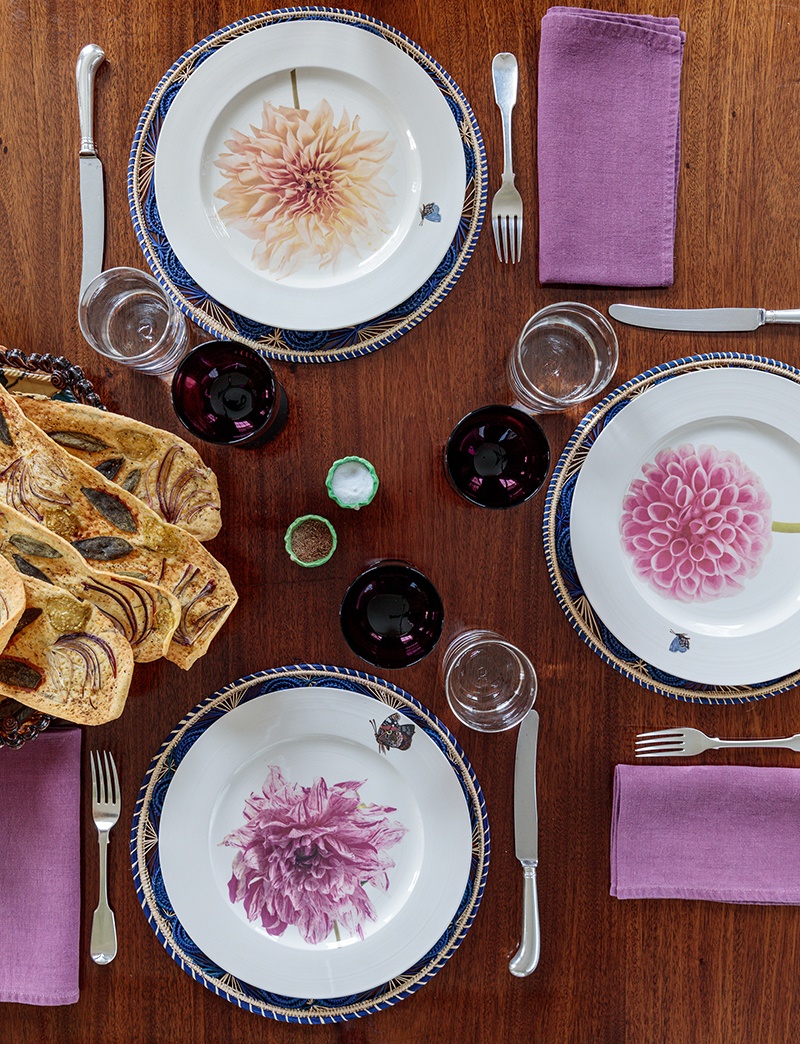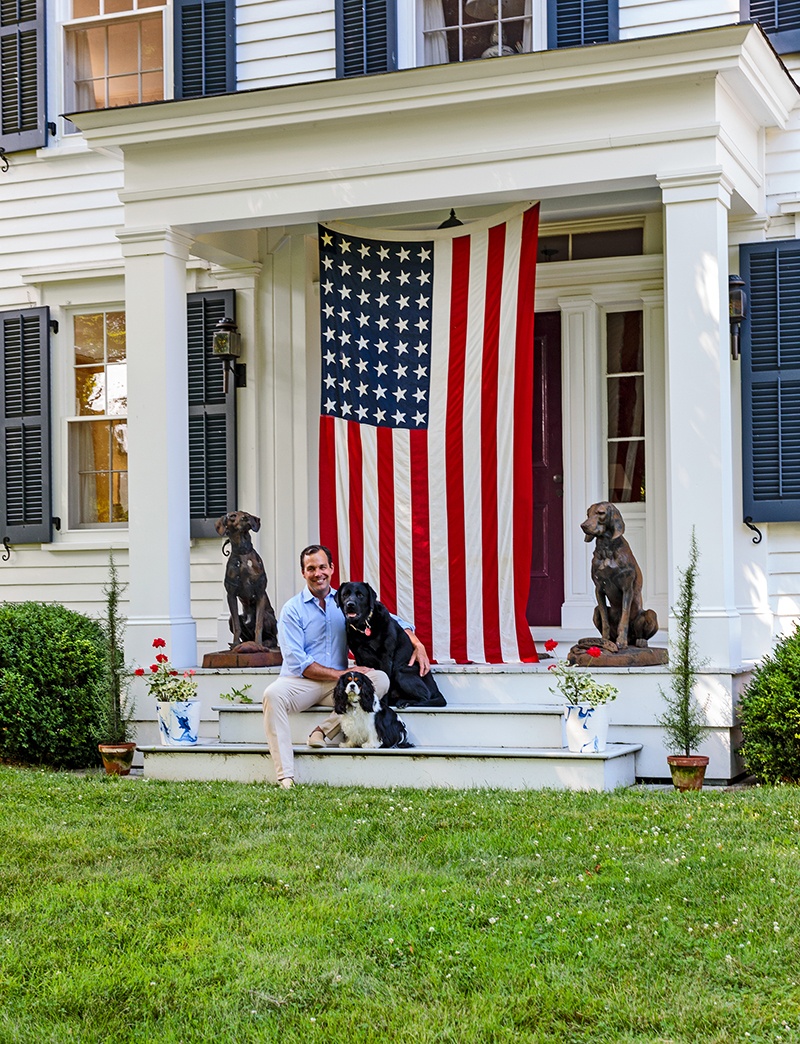 Today Clove Brook is home to chickens, as well as doves, peacocks, turkeys, and geese, which he found through his friend Martha Stewart, who penned the book's introduction. The vibrant peonies, dahlias, and other flora grown on site often find their way into the ceramic tableware Spitzmiller creates for his namesake brand. When guests come to visit, all the parts of life at Clove Brook blissfully come together in an entertaining symphony.
"One of the elements that we do with a lot of our outdoor tables is we use the same stuff inside as we use outside," he says of his collection of tableware, flatware, and linens, nothing being too special to be used regularly. "I've learned little tricks about outdoor entertaining like a pair of tall hurricanes will illuminate the table all night long so you can see what you're eating when the sun goes down. We try to make it comfortable and our outdoor table is never in the same place. What dictates where it is if it's during the day, it's where the sun is and where it can get some shade, and then, the more often thing, is what's in bloom."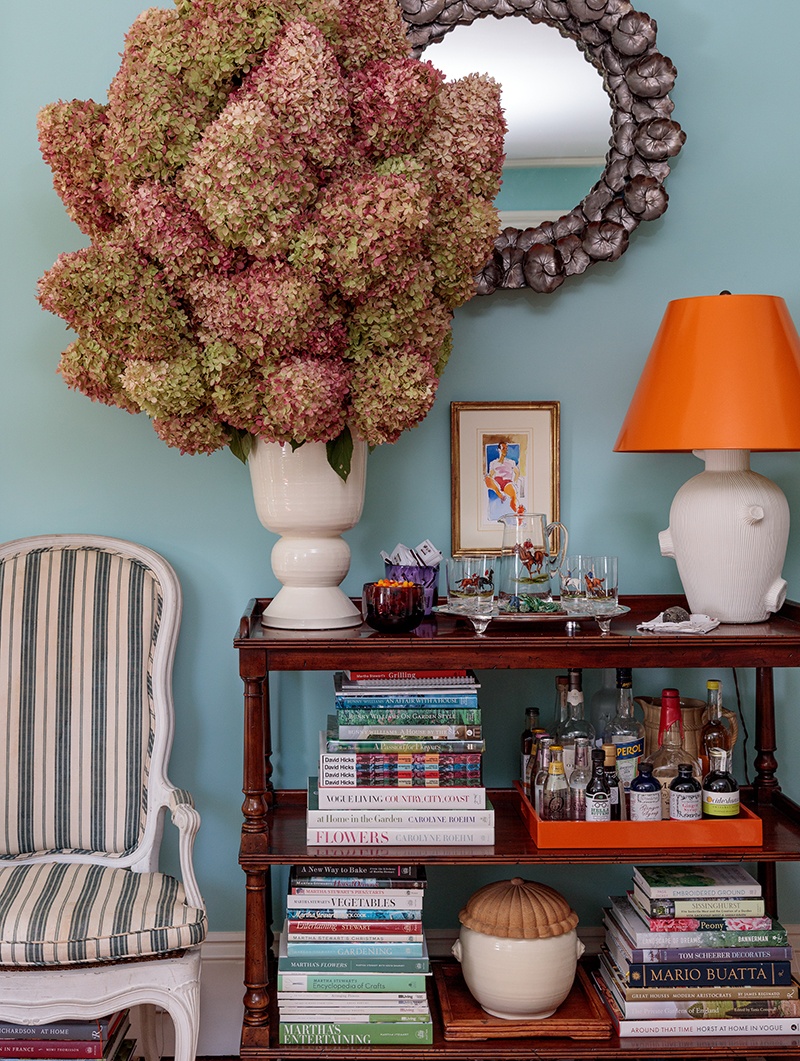 The book chronicles all four seasons at Clove Brook and the celebratory parties Spitzmiller hosts each time of year, from an Easter party set with his collection of Dodie Thayer Lettuce Ware to a peony luncheon to a Thanksgiving feast or Christmas fête. There are recipes for whatever is that season's vegetable harvests and centerpieces made with fresh-from-the-garden blooms. Spitzmiller prefers to set a buffet-table and bar stocked with a ready-made drink, tricks he's picked from Bunny Williams.
"You want guests to be welcome but part of being welcome is feeling at home and knowing you can get a drink without troubling any body," advises Spitzmiller. "Why I wrote the book was to try to get people to do some of this. I know that not everybody is going to do all of it, but if they can try and grow something and find a lesson in that and then bring that flower inside their house and enjoy it or give it to a friend and share it in some way, these are all the things I'm trying to get across."
Next Post