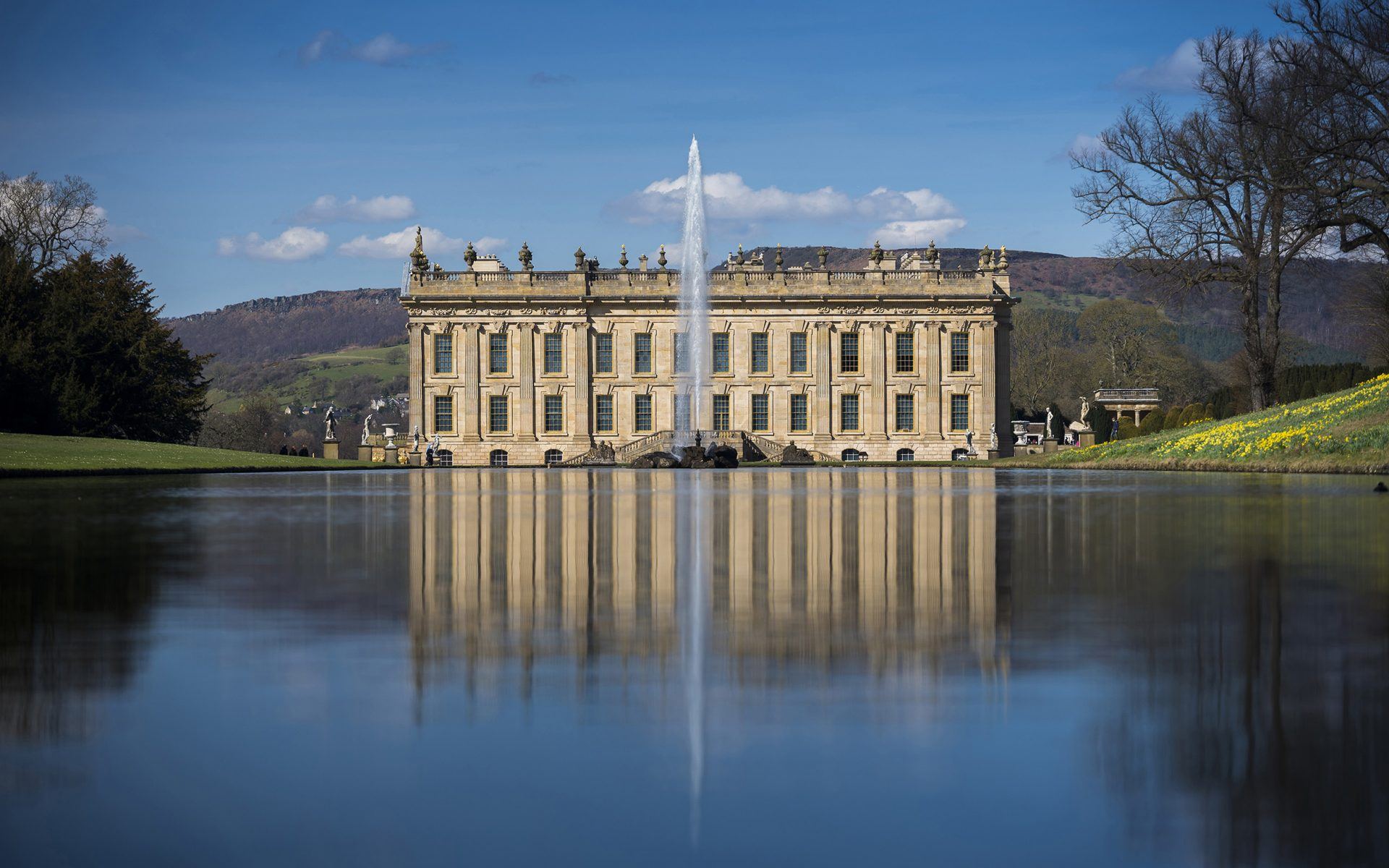 Go Behind the Scenes at Sotheby's Remarkable 'Treasures From Chatsworth' Exhibition
David Korins, the set designer of Hamilton, created massive pieces to display the historic art, jewels, and fashions
Home to the Duke and Duchess of Devonshire, Chatsworth House has been passed down through the family for 16 generations. And inside the palatial U.K. estate are the treasures collected through the ages, from priceless works of art and beguiling jewels to heirloom furnishings and honorary clothing. Now, a sampling of the artwork, artifacts, and decorative objects are on display at Sotheby's in New York.
To truly elevate the magnificence of the exhibition, celebrated Broadway set designer David Korins has been commissioned to create unique displays to present these museum-quality works.
Recommended: Gray Malin Captures Italy's Most Breathtaking Beaches
"The actual task that was given to me was an absolute impossibility and completely daunting and terrifying," says Korins, who spent several days as a guest at Chatsworth in preparation of the exhibition. "When you're told to go to a 470-year-old home that has thousands of pieces of art and hundreds of acres of land and figure out a way to distill it down and crystalize it and bring it to New York City, you have to come up with some sort of framing device."
His designs, which are found throughout each gallery, are larger-than-life reproductions of small details found on furniture, wallpapers, and moldings; for example, a lion's paw discovered on the foot of an antique coronation chair becomes a sculptural pedestal for a diamond tiara.
"My aha moment came when I was sitting quietly one morning, alone in some of the rooms, and I allowed my eye to wander around the space and realized that it's not just about the art hanging on the wall; it's about the furniture and the textures and the wallpapers and the details and the architecture," says Korins. "My hope was always to think about a new and different way to curate the art as opposed to just on a wall. I was going to find hopefully a new and innovative way to redefine how we make casework."
One of Europe's most significant private art collections, the Devonshire Collection at Chatsworth spans centuries and includes Leonardo da Vinci's drawing Leda and the Swan, which hasn't been seen in the United States in 15 years, as well as masterworks by Rembrandt van Rijn and Canaletto.
Also on view is the Devonshire Parure, an exquisite seven-piece matching jewelry set incorporating 88 gems, which was commissioned by the sixth Duke of Devonshire in 1856 and Raffaelle Monti's marble sculpture The Veiled Vestal, which made a cameo in the 2005 film Pride and Prejudice, and is on display in the United States for the first time ever.
Recommended: 40 Artists Donate Work to Sotheby's Sale Benefitting the Hammer Museum
"What David has created here at Sotheby's evokes both the scale and color of Chatsworth whilst also giving each object its own beautiful spotlight," says Alice Martin, Collections Manager for the Devonshire Collection. "This is a rare opportunity to encounter them as individual works; they can often blend into the overall aesthetic of the rich and layered interiors of Chatsworth."
The exhibition, presented to coincide with the 275th anniversary of Sotheby's as well as the debut of the storied auction house's expanded and redesigned galleries, also offers exciting advancements in technology, including a virtual display of portraits of the dukes and duchesses of Devonshire that only appear through an interactive iPad experience, as well as other layers activated via smartphones.
Recommended: OMA's Shohei Shigematsu Redesigns Sotheby's New York Headquarters
"I thought the augmented reality would be interesting but also served a purpose to try and explain to an American audience, 'What is a duke?' What does it mean to be the 13th duke versus the 16th duke?" says Korins. "I'm a professional storyteller, and what I do is I help brands and individuals and institutions tell their stories in a better way."
Treasures from Chatsworth is on view at Sotheby's New York from June 28 through September 18.
Next Post