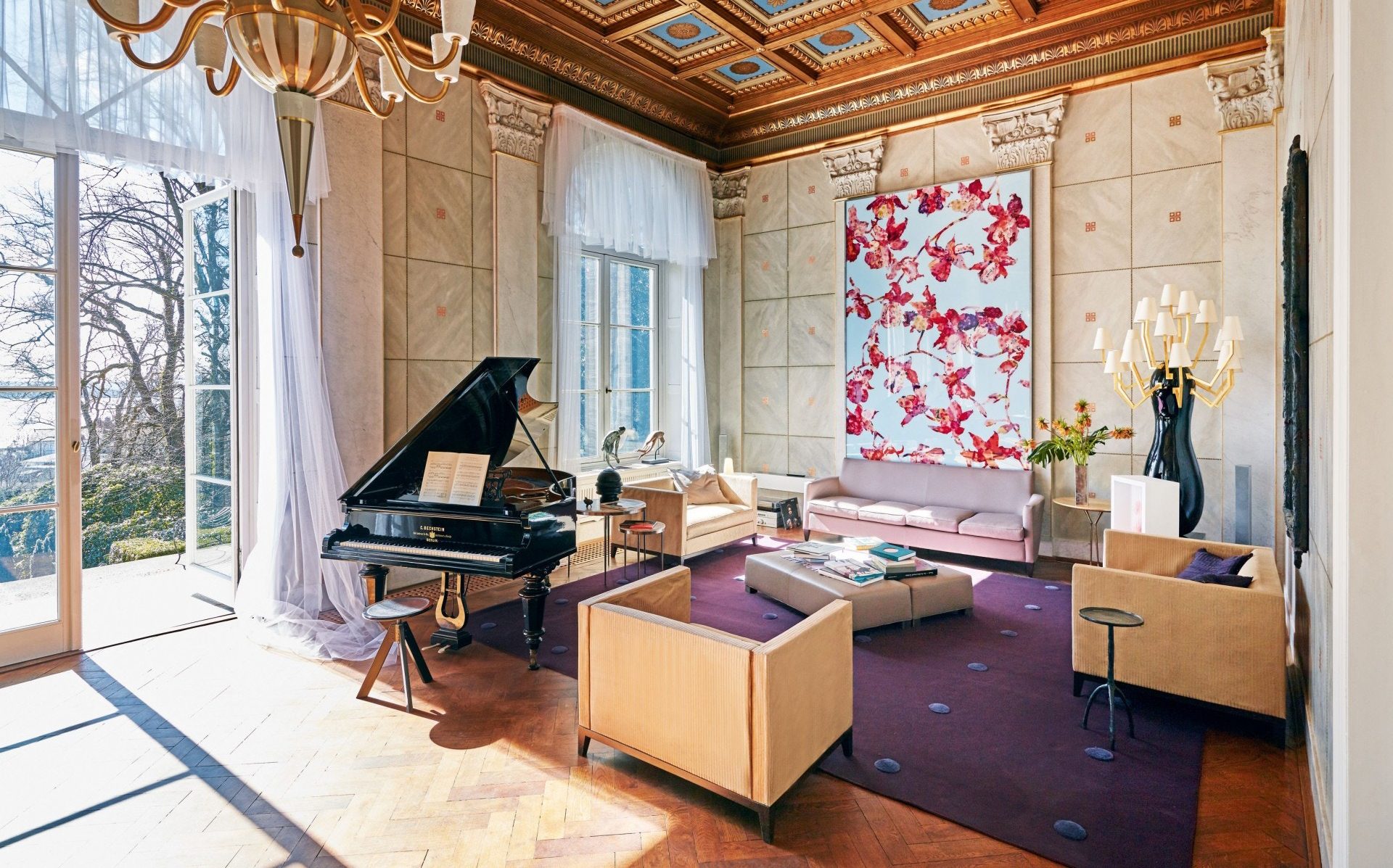 Karl Lagerfeld's Dreamy Hamburg Villa Is on the Market for $11.7 Million
The historic Roman-style residence sits on three manicured acres and boasts elegant interiors
"The mist, the wind, the shrouded view through lace curtains of the River Elbe," fashion icon Karl Lagerfeld once mused to GG magazine, describing the charms of beloved hometown of Hamburg. The German designer, who grew up heir to his father's fortune on a 12,000-acre estate, purchased his own Roman-style villa in the city's exclusive Blankenese neighborhood in 1991. Boasting river views that Lagerfeld warns will make one "lazy," the three-bedroom retreat has just hit the market for $11.7 million.
Set on three manicured acres, the symmetrical villa dates back nearly a century, when it was designed by architect Walter Baedeker, who had gained notoriety for designing other mansions in the area. The two-story home measures around 4,800 square feet and boasts ceilings that soar almost 20 feet.
The residence's original inhabitant, shipping underwriter Herrmann Witte, commissioned the building while a bachelor and only required one floor; the second floor was added a decade later under the ownership of Alfred Schüler. It was only upon Lagerfeld's purchase of the property that "Villa Schüler" became "Villa Jako," named in honor of Lagerfeld's late partner of 18 years.
Recommended: A $15-Million Ogden Codman Chateau Hits the Market
Although the couple sold the property in 1998, the glamorous interiors—which were done in collaboration with art expert Renate Kant—are thankfully still intact. See below for a tour inside the home.
Next Post