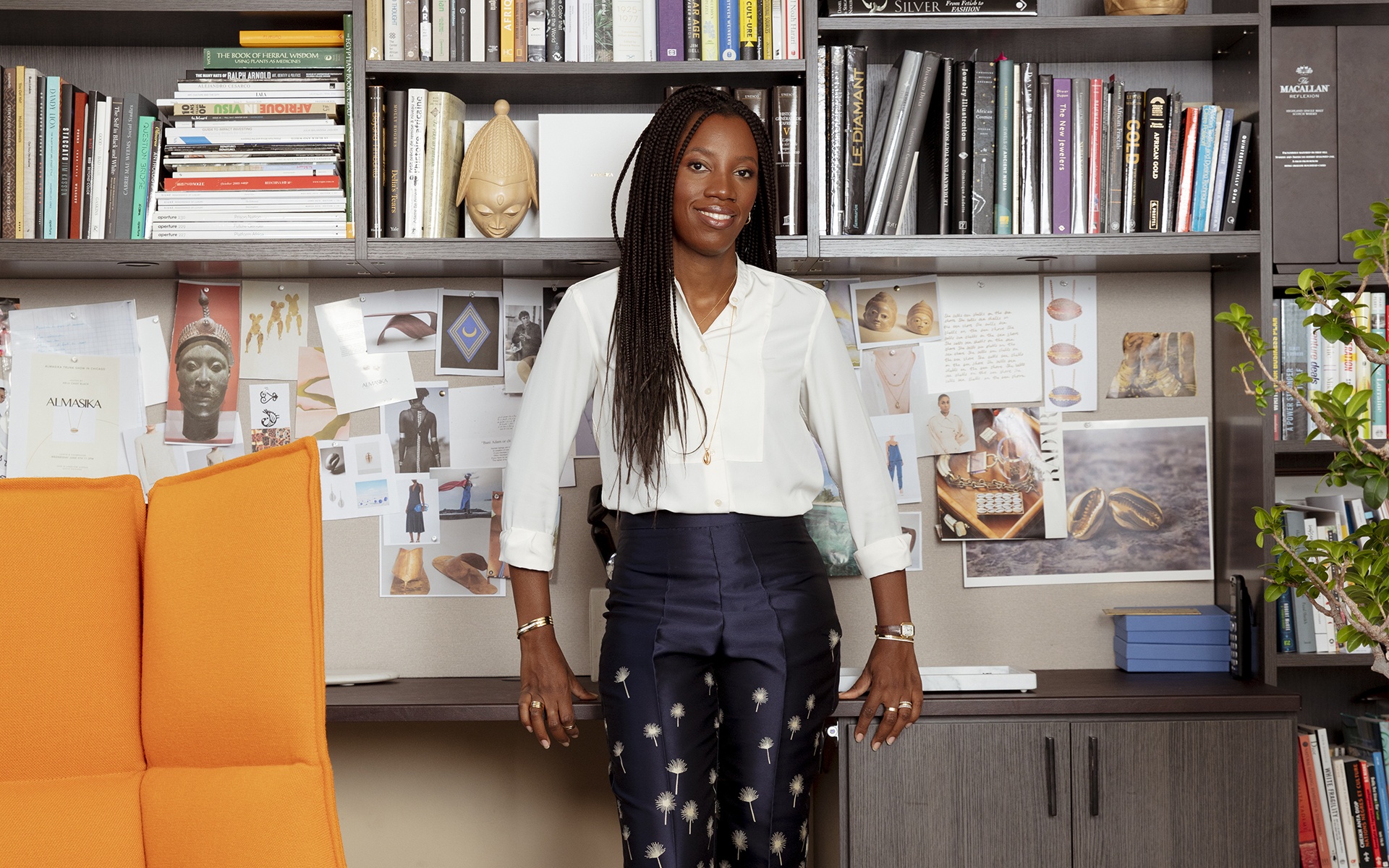 Designer Catherine Sarr Transcends Cultures with Her Sculptural Jewelry
The French-Beninese talent is also a major art collector and draws inspiration from works by Lina Iris Viktor, Olafur Eliasson, and Ousmane Sow
"I have always been fascinated by the cultural aspect of jewelry," says Catherine Sarr, the designer behind the coveted fine jewelry label Almasika. Born in Paris to Beninese parents, Sarr lived in London and Abu Dhabi before finally settling down in Chicago, where she now lives with her husband and four children. That multicultural journey and the transformative encounters along the way paved the path for her unique approach to jewelry design. "When I created Almasika, I wanted to create universal symbols that transcend cultural boundaries."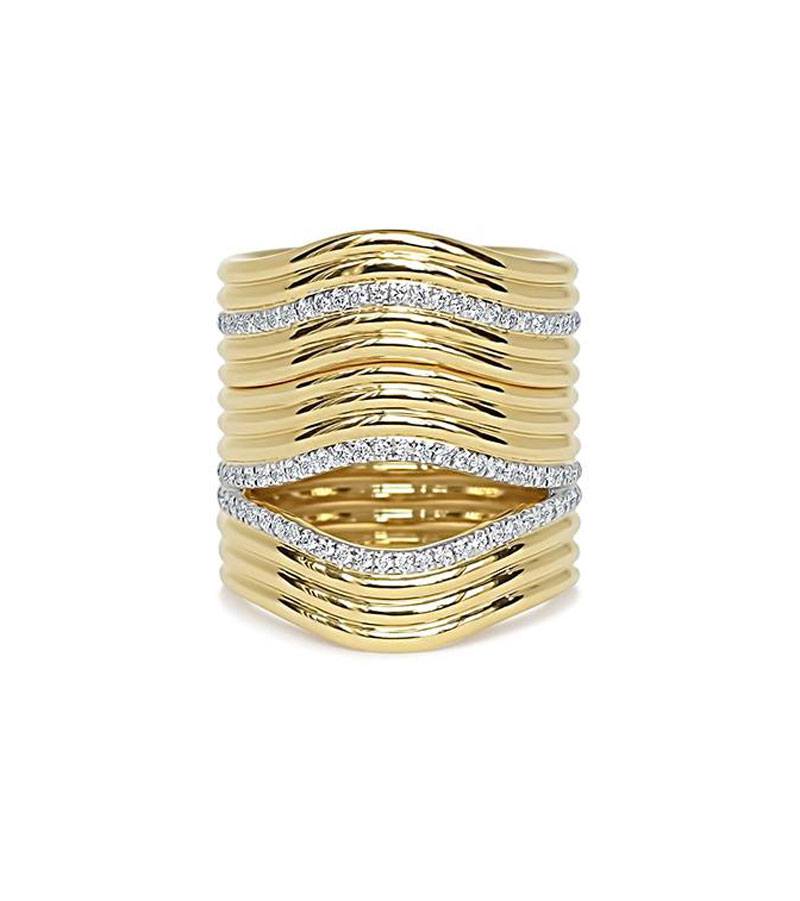 Debuted at Parisian boutique Colette in 2014, Almasika sets itself apart with unique silhouettes and undulating forms that seem to mirror the lines of the body in a fusion of bright yellow gold and sprinklings of diamonds. The name "Almasika" is derived from two words: almasi, which translates to "diamonds" in Swahili, and sika meaning "gold" in several West African languages.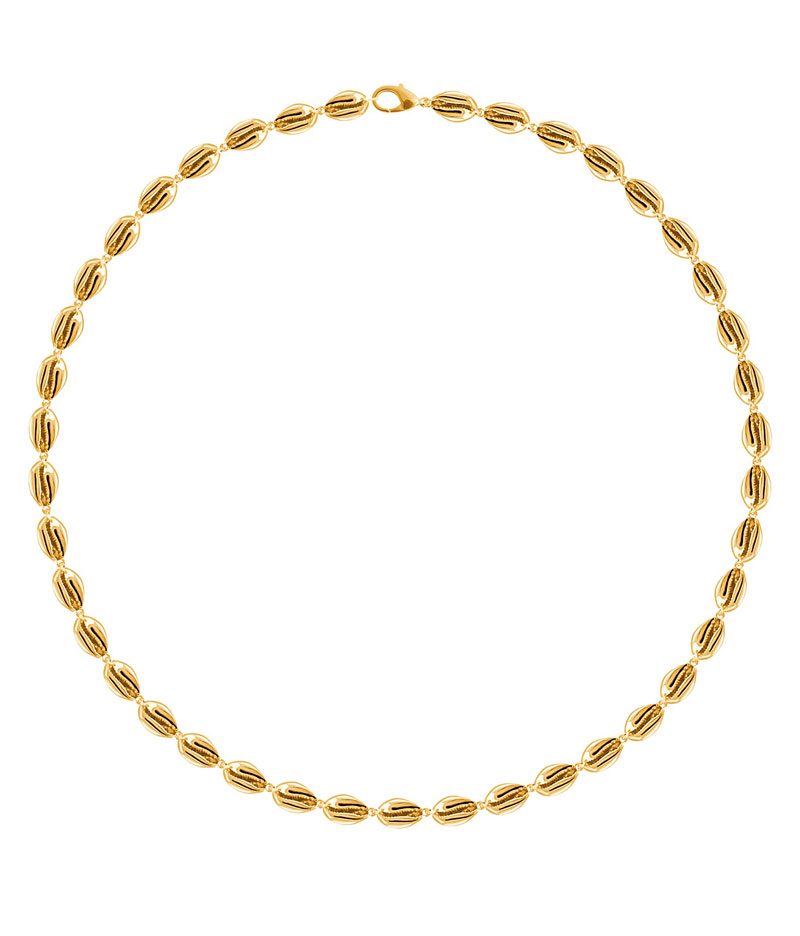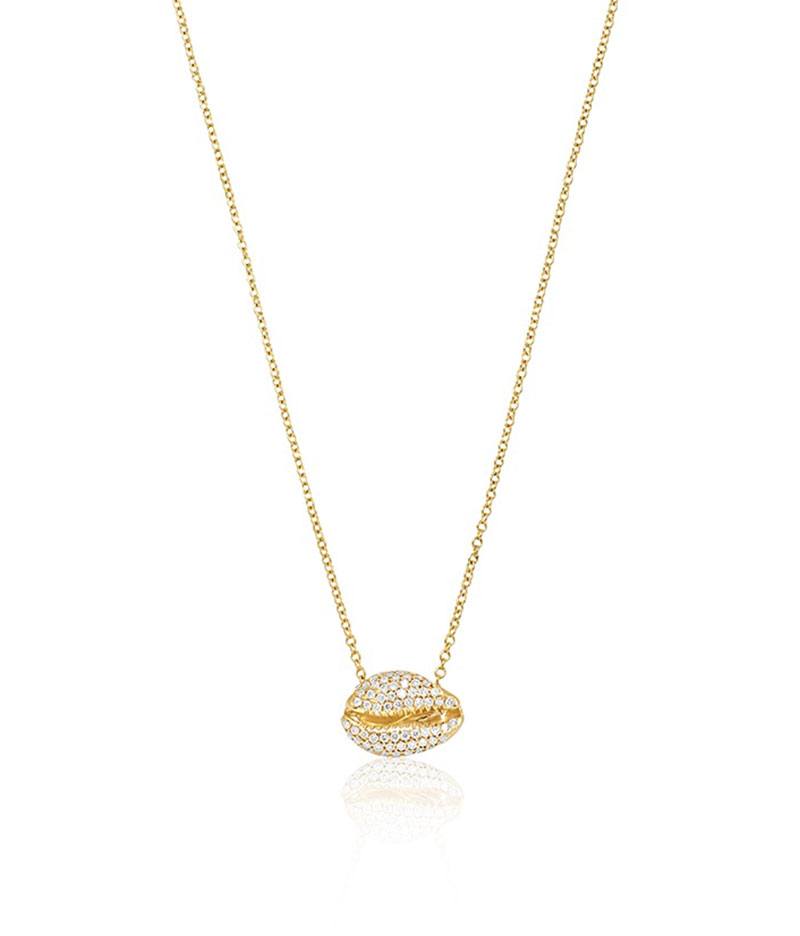 It all started with the cowrie shell, an ancient symbol in African culture that is synonymous with wealth and good fortune. For the debut collection, Le Cauri Endiamanté, the shell was transformed into gold and studded with small diamonds. "The cowrie shell has very special significance to me," Sarr says, who recalls her family trips to Benin as a child and adventures to the markets, where talented craftspepople would fashion traditional materials into dazzling jewelry and decoration. "The shell is the oldest adornment that humans have worn. We have found examples from a thousand years ago. It is linked to my African heritage, from ancient Nubia to today. It's also interesting to challenge those notions of a material's value."
Her jewelry has caught the attention of the art and design crowd, with the superchic Chicago gallerist Mariane Ibrahim counted as an admirer. "I love the purity, the transcendence, and the minimalist chicness in Almasika's design," she tells Galerie.
Sarr's more recent Berceau collection—named after the French word for "cradle"—is inspired by the Great Rift Valley, a series of geographic trenches from Lebanon to Mozambique believed to be the cradle of humanity. "I am always thinking about the form first, and I am really attracted to natural forms," she says. "For me jewelry should really flow with the body. I want it to come to life with curves and roundness of the body."
Another key component of Sarr's jewelry-making process is art. Together with her financier husband, Mamadou-Abou Sarr, she has amassed a huge collection of contemporary works by the likes of Olafur Eliason, Lorna Simpson, Carrie Mae Weems, Deborah Willis, Lonnie Graham, Hilton Braithwaite, Leslie Hewitt, Lina Iris Viktor, Dawoud Bey, and Kifoli Dosso. "It's an eclectic collection, as we have different tastes, but it is something we really built together. It's like a sociological experiment."
Both being in France with similar West African backgrounds (Mamadou-Abou is Senegalese), the couple met in London before traveling the world and found themselves buying pieces that were symbolic of the place they lived in at the time. The collection is divided into various themes: French, African, art from the diaspora, and universalism—art that crosses barriers simply for its visual power. Olafur Eliasson, for example, is an artist that she admires because of the "way he explores the power of life. Using elements of geology, the ability to transcend culture, language, and place. He talks to me the most."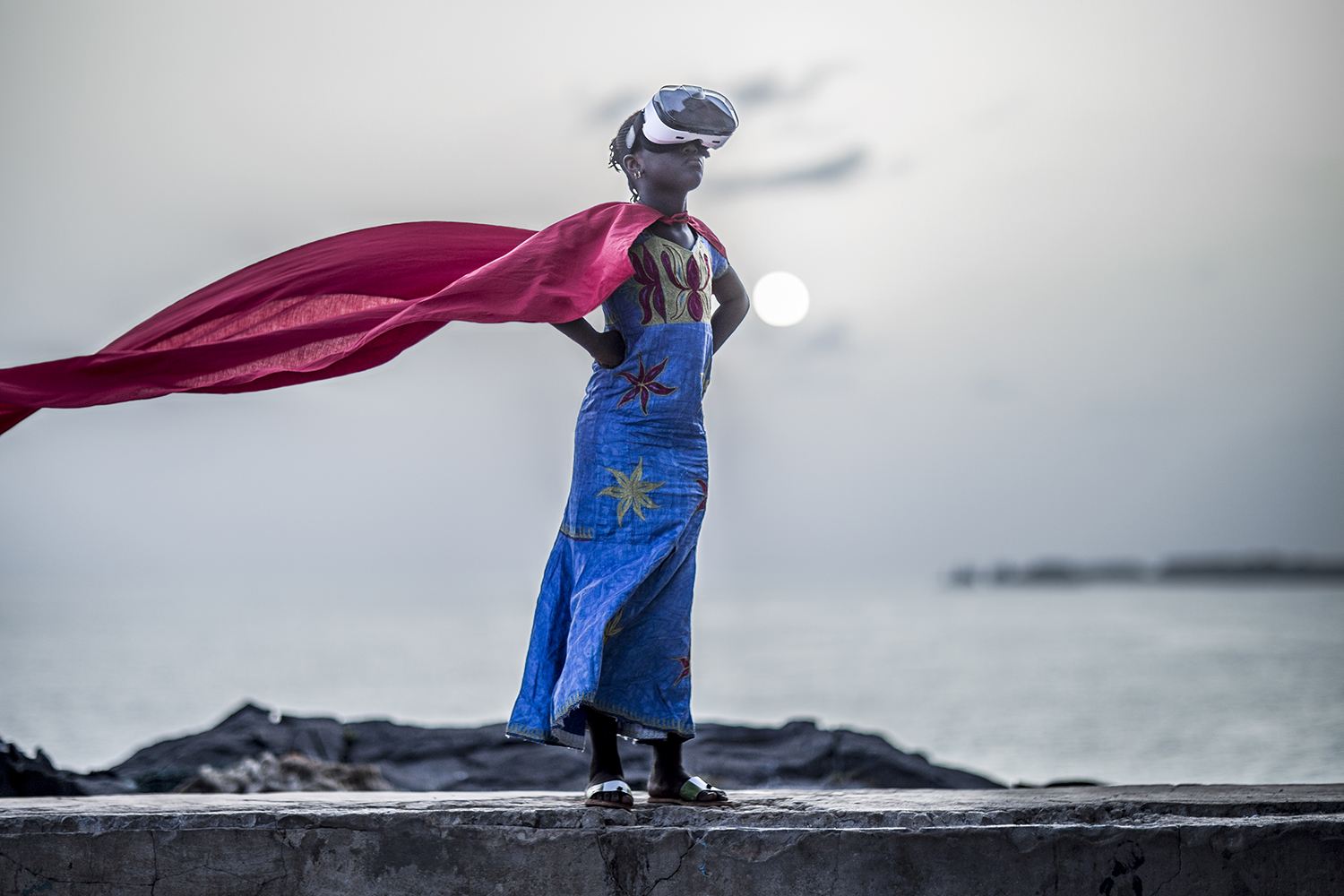 Other favorites in her collection are the celebrated 87-year old Nigerian printmaker and painter Bruce Onobrakpeya, who takes cues from art in the Benin Kingdom, regional Nigerian landscape painting, and the political turmoil of his home country. She's also besotted with the work of the late sculptor Ousmane Sow, who was often dubbed "the Auguste Rodin of Senegal," earning an international reputation for his expressive sculptures of the Nuba, Masai, and other African peoples. Along with contemporary art, they also boast a large collection of original etchings from the 1700s that provide chronological documentation of the Senegal and Kingdom of Dahomey.
Some emerging artists that are resonating more than ever right now are Alun Be, Dhewadi Hadjab, and Kifouli Dossou. If there was one work she couldn't live without, it's her monumental painting by British-Liberian artist Lina Iris Viktor, whose regal portraits of women are adorned in 24K gold. "It was a present from my husband. The way she uses gold and symbols is so fascinating, and I love seeing how another artist uses these materials that appeal to me. I look at it every day, and it will never be in storage!"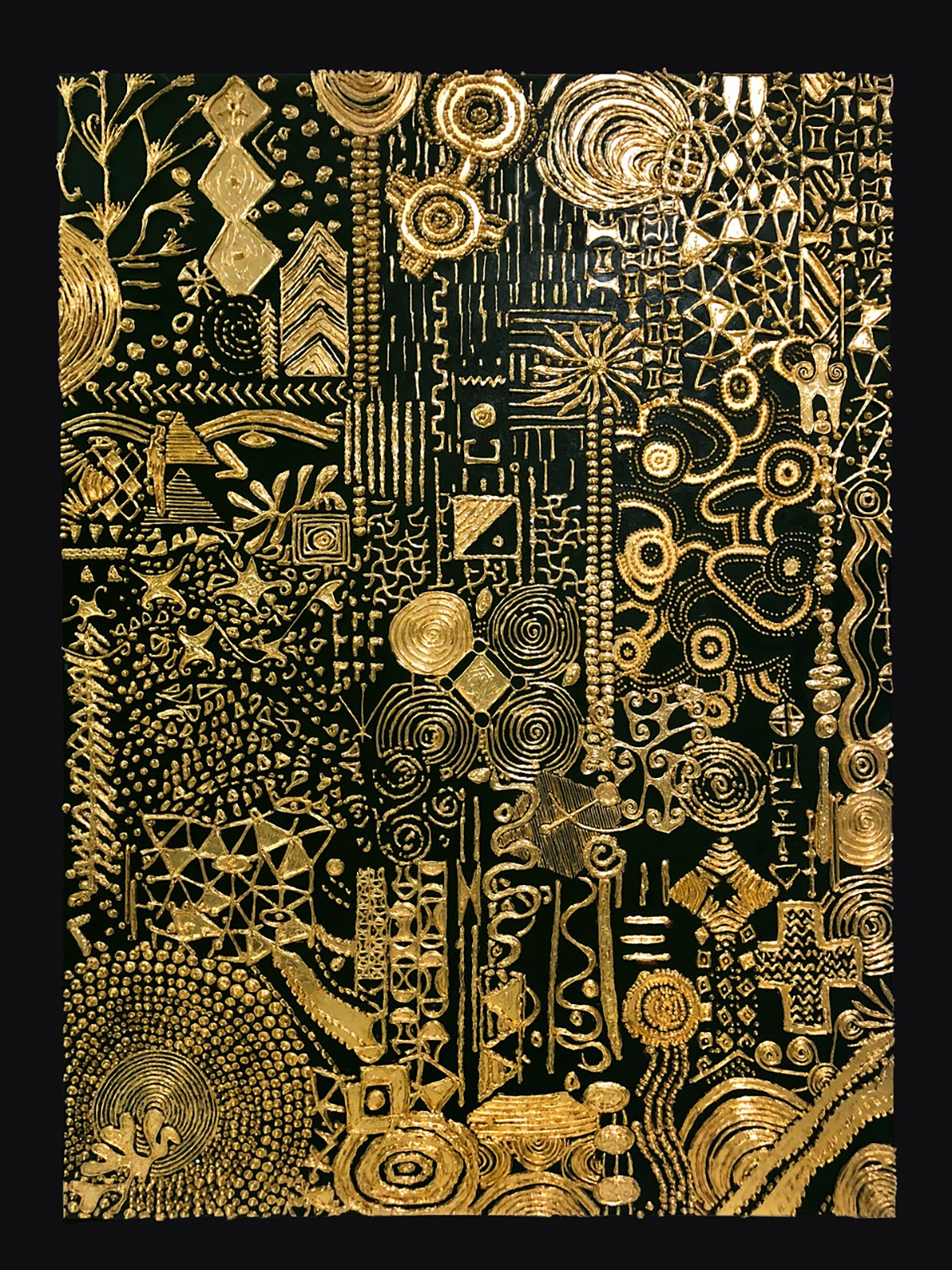 Before the COVID-19 pandemic hit, Sarr and her husband would regularly host art series in their home with curators, collectors, gallerists, and museum directors to view their collection and listen to the artists talk about their work. The series, which they hope to continue when possible, is called French Delicacies and Art. "The idea for the event is really linked to our approach to art. It goes beyond collecting, beyond simply owning a piece of art." Sarr also spends much of her time introducing emerging artists, especially African artists, to museum collections where she feels there is still a lack of visibility. "When we support an exhibition at the Museum of Contemporary Art Chicago, it's about telling a story and helping artists tell their story"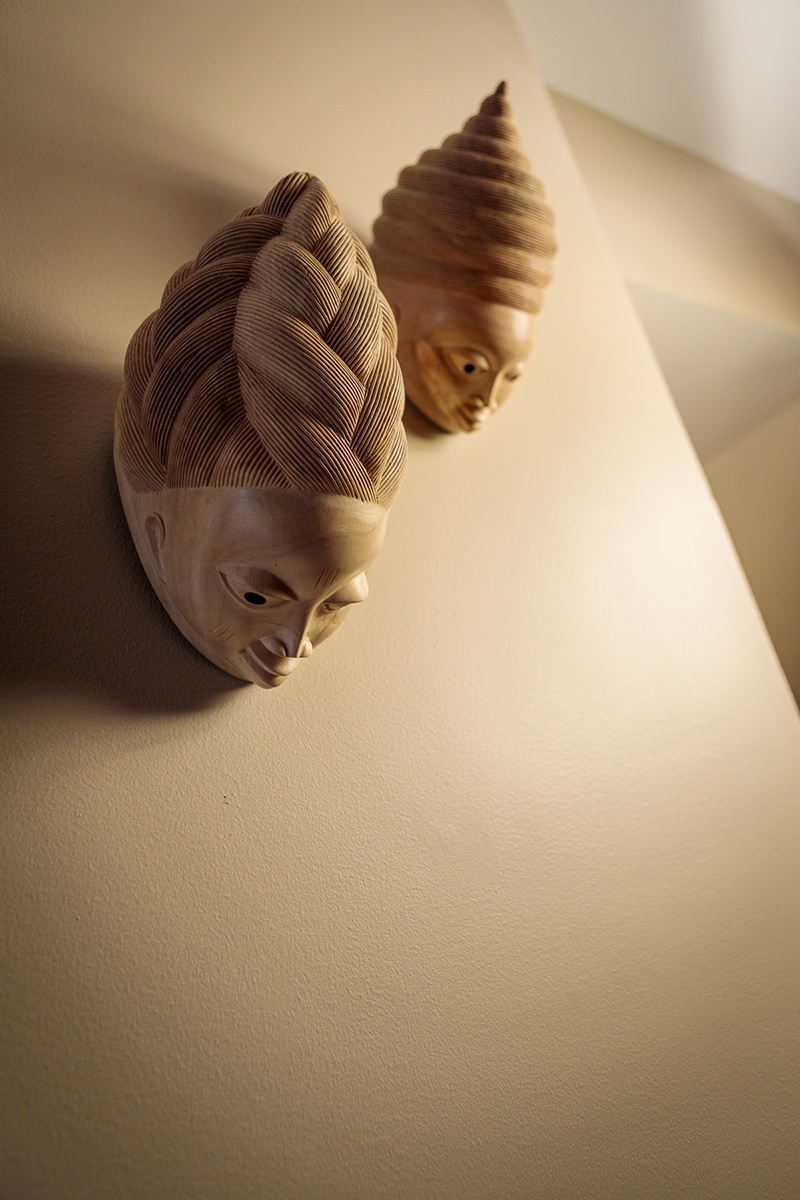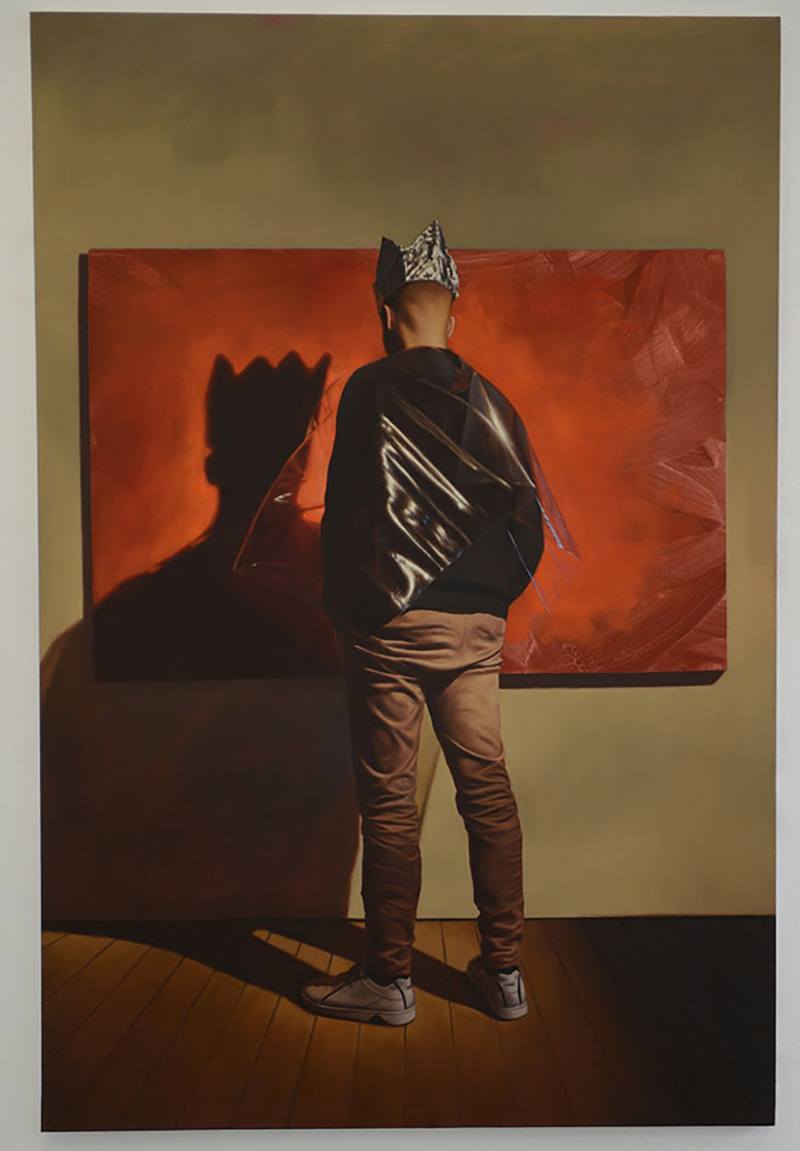 Up next for Almasika is a new collection with elements of curved lines and simple shapes that will be launched in the fall. "For me, the stories are always the beginning of a design. I really hope women are coming along with my mission," she says. "And that is to explore what we have in common and to cherish that what you are wearing has a very old meaning."
Whether creating or collecting, Sarr believes in the power of narratives and symbols to understand the world better. "There is so much that connects us."
Next Post