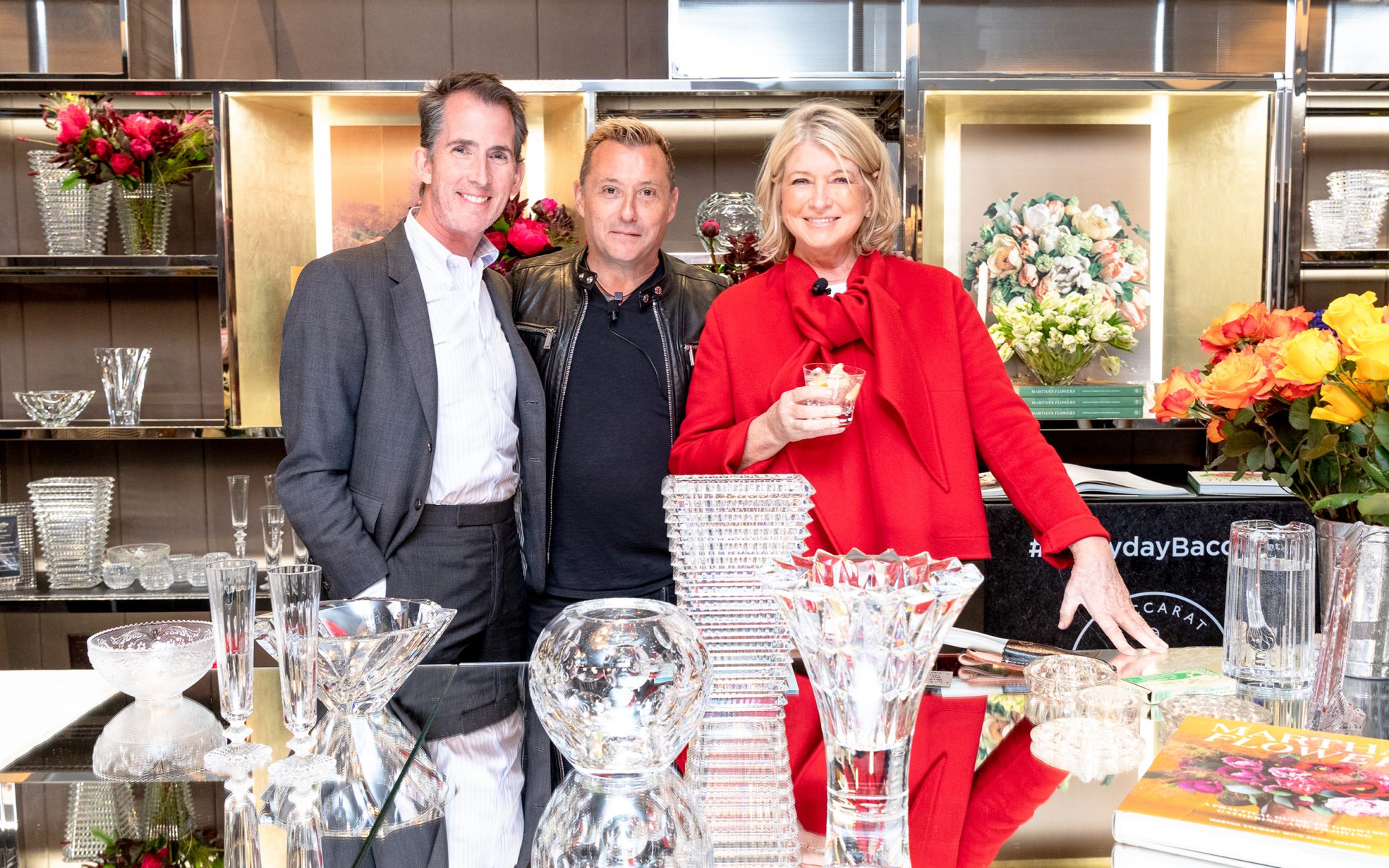 Baccarat Celebrates Martha Stewart with Rose-Filled Party
The deluxe edition of the lifestyle guru's book Martha's Flowers has just launched
In celebration of the release of a deluxe edition of their book Martha's Flowers (Clarkson Potter, $75), Martha Stewart and Kevin Sharkey hosted a petal-filled event at Baccarat's Upper East Side showroom.
The authors signed copies of the expanded tome, while guests shopped for objects from Baccarat's stunning collection. Twenty percent of the evening's sales were donated to the Martha Stewart Center for Living at Mount Sinai.
Recommended: Lalique and Galerie Host an Intimate, Enchanting Dinner
Before the event began, Stewart and Sharkey, the executive editorial director at Martha Stewart Living, held a demonstration on flower arranging that was streamed on Facebook Live and hosted by Baccarat president and North American CEO Jim Shreve. For the demonstration, Stewart and Sharkey used roses from the subscription service BloomsyBox, which will soon have a plan curated by Stewart herself.
"Martha and I were thrilled to celebrate our new deluxe edition of Martha's Flowers at Baccarat," Sharkey tells Galerie. "The Baccarat team brought our book to life by wrapping their entire storefront with the Martha's Flowers cover and creating a room inside reminiscent of Martha's peony garden with floor-to-ceiling images from the book. The entire store was filled with beautiful flowers. They truly took our breath away."
The book features expert advice and lessons on gardening and making the most of your blooms alongside beautiful photographs of displays in Stewart's home. Bursting with ideas, it covers every step of flower care from seed to vase.
The deluxe edition of Martha's Flowers is available now.
Next Post