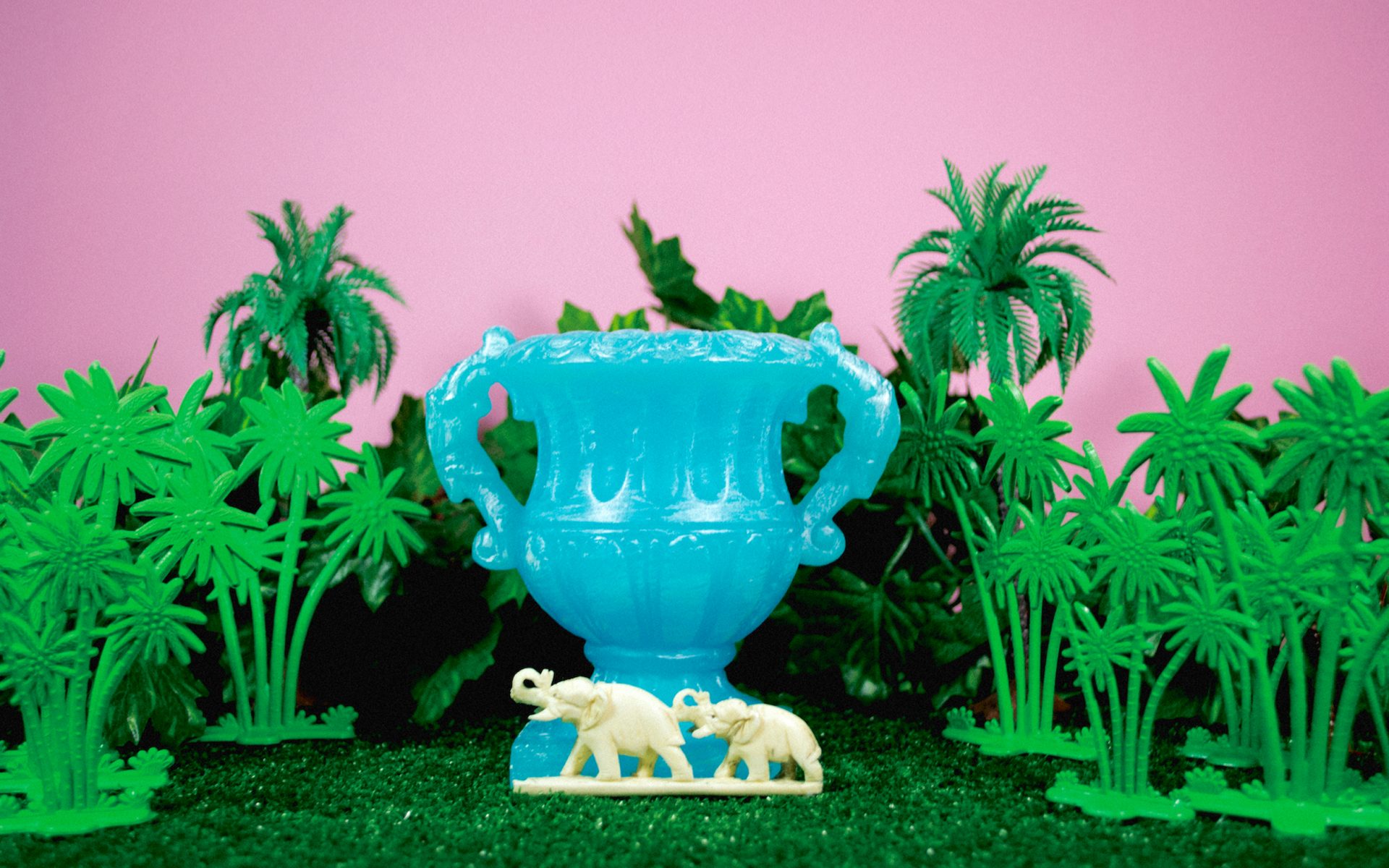 5 Exceptional Works at ArtBO 2018
Now in its 14th iteration, the fair is one of the most important in Latin America
This year ArtBO, one of the most important art fairs in Latin America, welcomed 35,000 visitors, including an international contingent of curators, collectors, and journalists. The fair, which ran from October 25 to 28 and is now in its 14th iteration, showcases a large variety of work from emerging to midcareer and historical artists. One section, called Artecámera, featured artists who are not yet working with galleries, while the specially curated Referentes aimed to reexpose older and lesser-known artists to fresh eyes.
Having returned to the fair regularly since 2013, I've enjoyed seeing it grow alongside the changing city of Bogotá, Colombia. Of the 70 exhibiting galleries, most are located in South America, although there are a few from Mexico, the United States, and Europe. Walking by the gallery booths, certain exceptional works stood out to me. Here, I share my favorites, in no particular order.
1. Sofía Durrieu
Exhibiting with PASTO Galería from Buenos Aires, Sofía Durrieu uses performance, sculpture, and various other mediums to share what feels like an extremely personal yet conceptual narrative. For ArtBO, the gallery exhibited a work from its recent exhibition with Durrieu. Mascaramante (She and The) is both mechanical and representative of the body.
2. Mariela Scafati
"Niebla" is a body of work Mariela Scafati exhibited with Galería Isla Flotante from Buenos Aires. Earlier this fall, work from the series was also included in Hopscotch, the curated section of the cultural event Art Basel Cities, organized by curator Cecilia Alemani. Scafati, working with canvas and clothing, walks the fine line between representation and abstraction.
Recommended: Art Basel Cities Kicks Off in Buenos Aires
3. Clarissa Tossin
Originally from Brazil, Clarissa Tossin showed work with São Paulo–based Galeria Luisa Strina. She currently resides in Los Angeles, which is where she made the 2017 video Ch'u Mayaa, as commissioned by the City of Los Angeles Department of Cultural Affairs for the Getty Foundation's "PST: LA/LA." For that exhibition, Tossin had dancers move around Frank Lloyd Wright's Hollyhock House in L.A. in a reference to the Mayan tradition. The choreography and the figures reside in the present, while the architecture they interact with seems to be trapped in two different times. The video derives its power from the dialogue it cultivates around cultural appropriation and the body. It was also shown this past summer in New York at the Whitney Museum of Art in the group exhibition "Pacha, Llaqta, Wasichay: Indigenous Space, Modern Architecture."
4. Christabel MacGreevy
Born in 1991, Christabel MacGreevy was the youngest of all the artists I was drawn to. Her work, which was on view at London-based gallery Lamb Arts (a São Paulo space is in the works for the gallery), uses bright colors and nondescript shapes. Most of her work bears a strong relationship to painting, even though this particular one was a fabric wall hanging done in jacquard. Playful and fresh, it merges a time-honored tradition in a way that is both new and easy to live with.
5. Paloma Castello
At Bogotá's Aurora Espacio de Arte, Paloma Castello exhibited work from several different series, including digital photographs from the 2018 body of work titled "Tropicarios" (see image at top). The Bogotá-born artist attained her bachelor of fine arts from the Universidad Jorge Tadeo Lozano in that city and later studied at Central Saint Martins in London. Castello has a master's degree in contemporary photography from Madrid's Istituto Europeo Di Design. Having a global experience to share, her work is both referential of the past and also dreamlike, seemingly communicating with a time that has never actually occurred.
Next Post