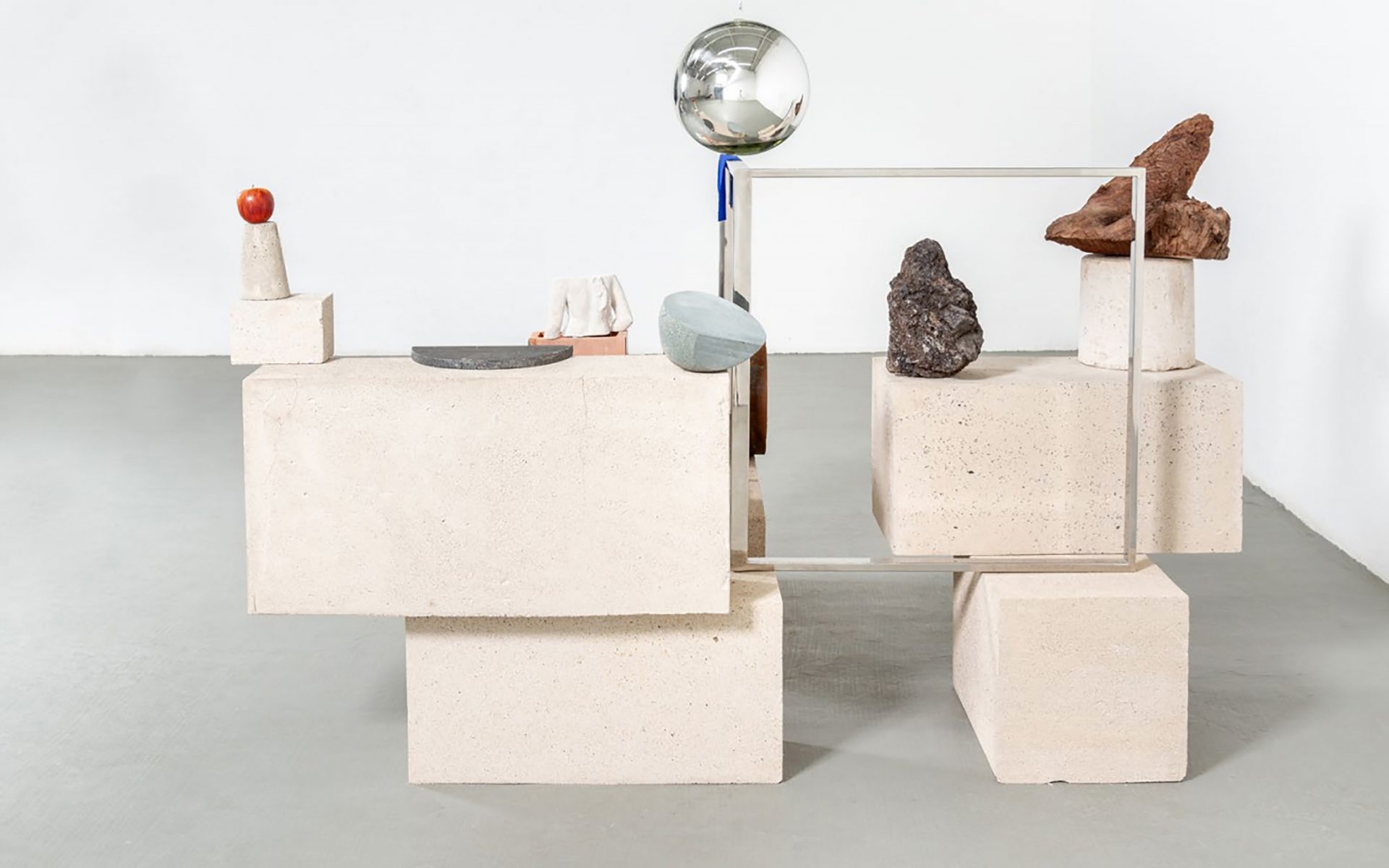 Artists to Watch at Mexico City's Zona Maco Fair
With 180 exhibitors, Zona MACO is a leading light of the Latin American art scene
Kicking off on February 6, Zona MACO brings an exciting assortment of 180 local and international galleries to Mexico City. Founded in 2002 by Zélika Garcia, the fair has a focus on contemporary art, and the 2019 iteration promises to present many of the best and brightest artists working today. And it's among the many art events heating up the Latin American art scene in recent years.
In 2018 alone, Art Basel Cities in Buenos Aires saw artists, collectors, and gallerists heading to Argentina, while ARTBO in Colombia and the MECA Art Fair in Puerto Rico likewise drew increased interest and arts tourism. It's not surprising. Space rental is more affordable, providing an outlet for a growing number of contemporary artists and galleries. And the global dialogue is vibrant. Whereas New York and Europe were once the hot tickets for the fairgoing contemporary art populace, the dial on the compass is shifting south.
"It's the best week of the year to come to Mexico City," says Garcia, who has been an integral part of the growth and recognition that the fair has received. "[We have] art galleries from more than 20 countries at the fair and openings throughout the city with local galleries, museums, and institutions. This year we will also debut a performances program. As always, we'll also have an extensive conference program."
The conference programming this year is not to be missed. It kicks off on February 6 with a performance by the duo known as Alexandmushi Portable Studio, who are self-described "artists as anthropologists" and whose work explores "the unifying core forms of communication." On February 7—perhaps the most desirable and rigorous day of programming—you can catch conversations with Pablo León de la Barra (curator at large, Latin America, Guggenheim/MAC Niteroi), Ruba Katrib (curator, MoMA PS1), Glenn D. Lowry (director, MoMA), and Bob Colacello, who will be in conversation with the president of Fundacion Jumex, Eugenio López, on the legacy of Andy Warhol.
There are interesting artists to be found across all of the fair's sections, including the Main section, New Proposals, and Zonamaco Sur, which is curated by Kiki Mazzucchelli for the second year in a row.
An artist to look out for in Zonamaco Sur is New York– and Mexico City–based Andrea Galvani, presented by Eduardo Secci Contemporary. For his first solo booth in this curated section, Galvani will exhibit a new project of single-cell organisms in a series of neon sculptures and what he describes as "an architectural neon installation that demands to be experienced."
Recommended: 5 Exceptional Works at ArtBO 2018
In the Main section, New York's David Lewis Gallery will make its debut at the fair with a number of recent works by gallery artists. "Lucy Dodd and Todd Gray, in particular, have made new works specifically for the fair as both have a special fondness for the region and were inspired by the city," says gallery director Dmitry Komis. "We feel it is important to have a presence in Mexico City and are looking forward to sharing the program with a broader Latin American audience."
Returning for its fifth year in a row and also in the Main section is New York's Marc Straus, which will be showing a selection of works by Margaret Loy Pula, Clive Smith, Jong Oh, and Vienna Actionist Hermann Nitsch. Gallery director Tim Hawkinson says their booth will focus on work by Nitsch in continued response to the Austrian artist's show that was canceled five years ago at the Museo Jumex.
Recommended: 5 Artists to Discover at Puerto Rico's MECA Art Fair
"When we've shown Nitsch's work at Zona MACO in the past, we've had a steady stream of locals who've visited the booth, thanking us for bringing his work to Mexico," says Hawkinson. "This time around, instead of showing the red-and-black paintings he is perhaps best known for, we are exhibiting four new white-and-yellow paintings."
Hawkinson also spoke about the positive reception the gallery has received from the Zona MACO staff and local galleries with programming throughout the city.
In years past, Mexico City was looked at by the international art community as somewhat undesirable as an art destination. It was known for gang violence and overcrowding, and while not historically uninteresting, it was not a city where one would go in search of contemporary art.
Things have indeed changed, and Zona MACO has played a huge role in responding to the global and local cultures, the artists and collectors alike, who are drawn to the fair. Beyond an international contingent of participating galleries, there are several based in Mexico worth visiting at the fair.
Kurimanzutto is showing several artists, including Mexico City–based Abraham Cruzvillegas, Proyectosmonclova with painter Raúl Ortega Ayala and a 2018 painting from his series "Food for Thought." Galeria OMR is showing work by Ryan Brown and Jose Dávila. House of Gaga will showcase works by Cosima von Bonin, William N. Copley, and Alex Hubbard.
For those fortunate enough to visit Zona MACO and escape the frigid temperatures of the Northeast, it is evident that there will be a wide-ranging selection of artwork ripe for acquiring or admiring. As with most art fairs, this one will be a beehive of energy, as much about collecting and learning as connecting with the global art crowd.
Zona MACO will be held from February 6 to 10 at Centro Citibanamex, Hall D, in Mexico City.
Next Post