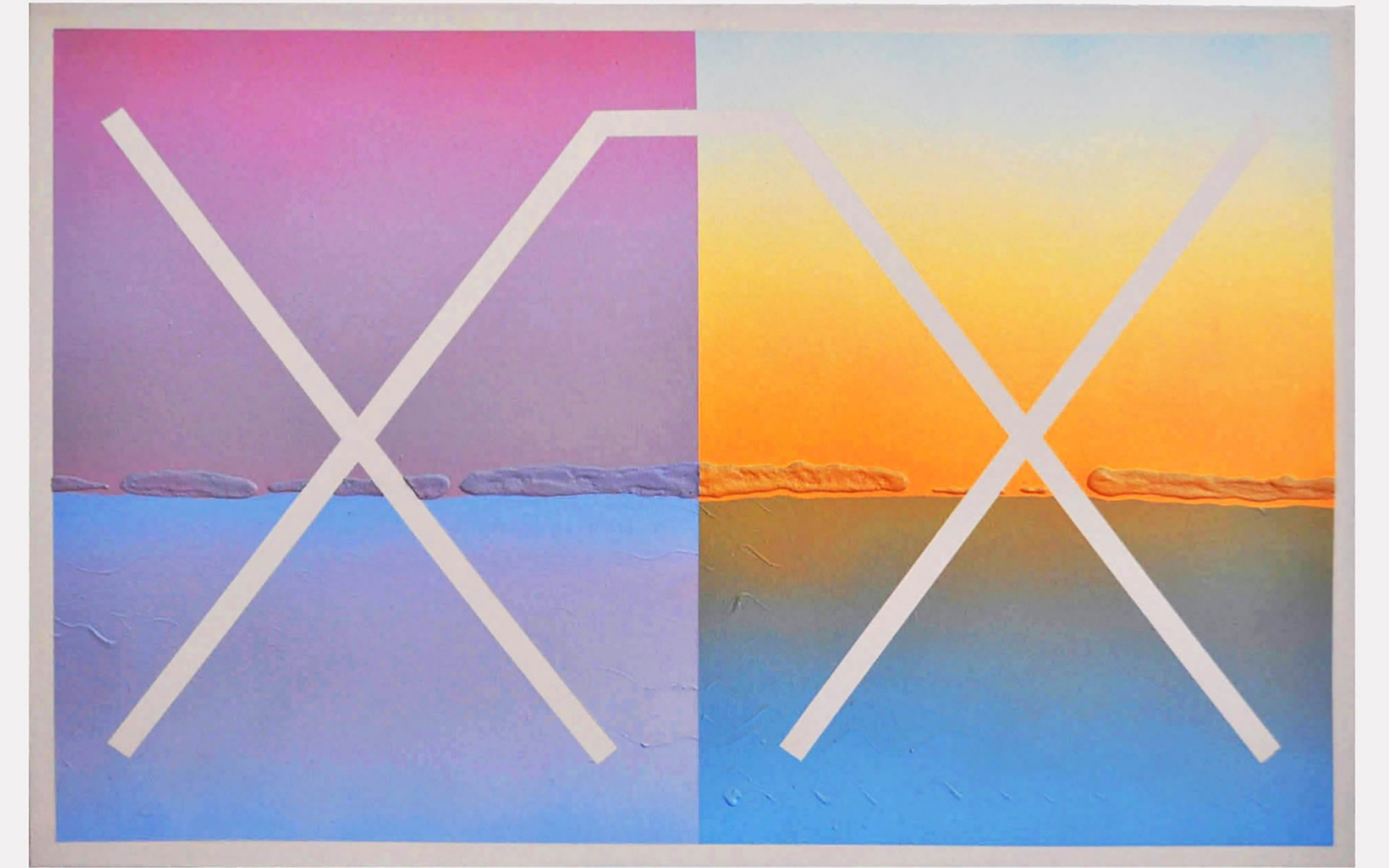 5 Artists to Discover at Puerto Rico's MECA Art Fair
In its second year, the San Juan–based art fair presented work from a selection of over 30 local and international galleries
In its second year, the MECA Art Fair returned to San Juan this past weekend, housing a selection of over 30 galleries from Puerto Rico and beyond at the Antiguo Arsenal de la Marina Española. The venue, which, as the name implies, was formerly an arsenal, is the perfect space for the fair, allowing visitors to snake along the connected rooms in a somewhat geometric pattern, shielded from the sun and natural elements.
Founded by Daniel Baez and Tony Rodriguez, MECA seeks to tap into the local market as well as attract an international art audience. "Beyond music, beaches, and good drinks, we hope to show Puerto Rico through another point of view," says Baez. "They have an amazing pool of talent, ready to work and earn the recognition they deserve."
Recommended: 5 Exceptional Works at ArtBO 2018
The second edition of the fair (the first was held in June 2017) couldn't come at a better time. The commonwealth is still recovering from the devastation of Hurricane Maria in 2017. Most of the local visitors and participants were without power for five long months beginning in September 2017. MECA opens a door of possibility and offers a reminder that art is everywhere and in the face of tragedy, humans never give up.
Below is a series of top picks from the fair in no particular order.
1. ALEXANDRE BAVARD
Presented by Justkids, San Juan
Alexandre Bavard is an artist based in Paris. His work encompasses painting, sculpture, and performance. His performance was featured during the opening hours at MECA. Hosted by the creative house Justkids, Bavard's work was made in Puerto Rico using materials he had acquired from a recent trip to China as well as molds he made of manhole covers found in the streets of San Juan. His conceptual outlook exhibits a global sense of place, not unlike the accessibility one can falsely achieve on the Internet. While serious, it also has a sense of humor. This is particularly evident in his paintings made of counterfeit fabric bought in China, referencing brands such as Balenciaga and Nike.
2. JOSÉ ROSA and ROBERTO MÁRQUEZ-JORGE
Kilómetro 0.2, Puerto Rico
Perhaps the most eye-catching booth at the fair, Kilómetro 0.2 (Km 0.2) had walls painted in the color of juicy blood orange. Showing paintings by veteran artist José Rosa and ceramics by Roberto Márquez-Jorge, Km 0.2 merged not only aesthetics but generations. Rosa was born in San Juan in 1939, while Márquez-Jorge was born in Bayamón in 1982 and currently resides in Tampa, Florida. The two might seem like an unlikely pairing, but their work is incredibly successful when combined in one environment. Both artists utilize the body and abstraction even if in completely different ways. Márquez-Jorge's ceramics are playful, conceptual, and contemporary. Rosa's paintings, on the other hand, convey religious symbology through boldly painted shapes. Much of Rosa's work was destroyed by Hurricane Maria. Therefore, seeing surviving paintings from various years made the experience that much more poignant.
3. SASKIA FLEISHMAN
Y Gallery, New York and Lima, Peru
Saskia Fleishman, a 2017 graduate of the Rhode Island School of Design, paints candy-colored landscapes often using out-of-place shapes and textural gestures. Cecilia Jurado, director and partner of Y Gallery, discovered the work on a recent studio visit. The bright tones in Fleishman's work are a perfect representation of the spirit of the island.
4. CRISTINE BRACHE
Fierman Gallery, New York
Currently based in Toronto, artist Cristine Brache was born in Miami and is of Puerto Rican and Cuban descent. For her project at MECA, showing with New York's Fierman Gallery, she presented a series of mixed-media sculptures made in part through a residency with San Juan–based gallery Embajada and Artist Alliance Inc. Titled "Miss Universe" the work explores the various Puerto Rican winners of the Miss Universe pageant, specifically when the pageant was hosted by Donald Trump. The artist wanted to focus on the attention and the voice given to women when filtered through beauty in direct contrast to the silence so many felt post–Hurricane Maria. Each sculpture features a bouquet of roses, ephemera, and a ceramic mirrored surface peppered with lipstick kiss marks. While fresh and vibrant at the opening, the roses are meant to decay—a challenging, if timeless, declaration of loss.
5. JAY DAVIS
Yours, Mine & Ours Gallery, New York
Yours, Mine & Ours Gallery was cofounded in 2016 by Patton Hindle, who is also the director of arts at Kickstarter. She wore both hats during the MECA Art Fair, as she was invited to speak with fellow Brooklynite Jean-Michelle López, the program manager of A/D/O, on behalf of Kickstarter and also represent the gallery in a booth. Located in Chinatown, Yours, Mine & Ours represents seven artists. In Puerto Rico, the gallery showed the work of Jay Davis and Rachel Hecker. Davis's paintings stood out with bold colorations and graphic compositions and merged representation with abstraction. In Nacho Ombre, a painting from 2014–18, the skeleton bones of a hand and arm stretch across the canvas, with a tortilla chip in the foreground and a slight dusting of nacho cheese evident on each finger bone. The work is comical but with formal elements that almost tempt the viewer to question its sincerity.
Next Post