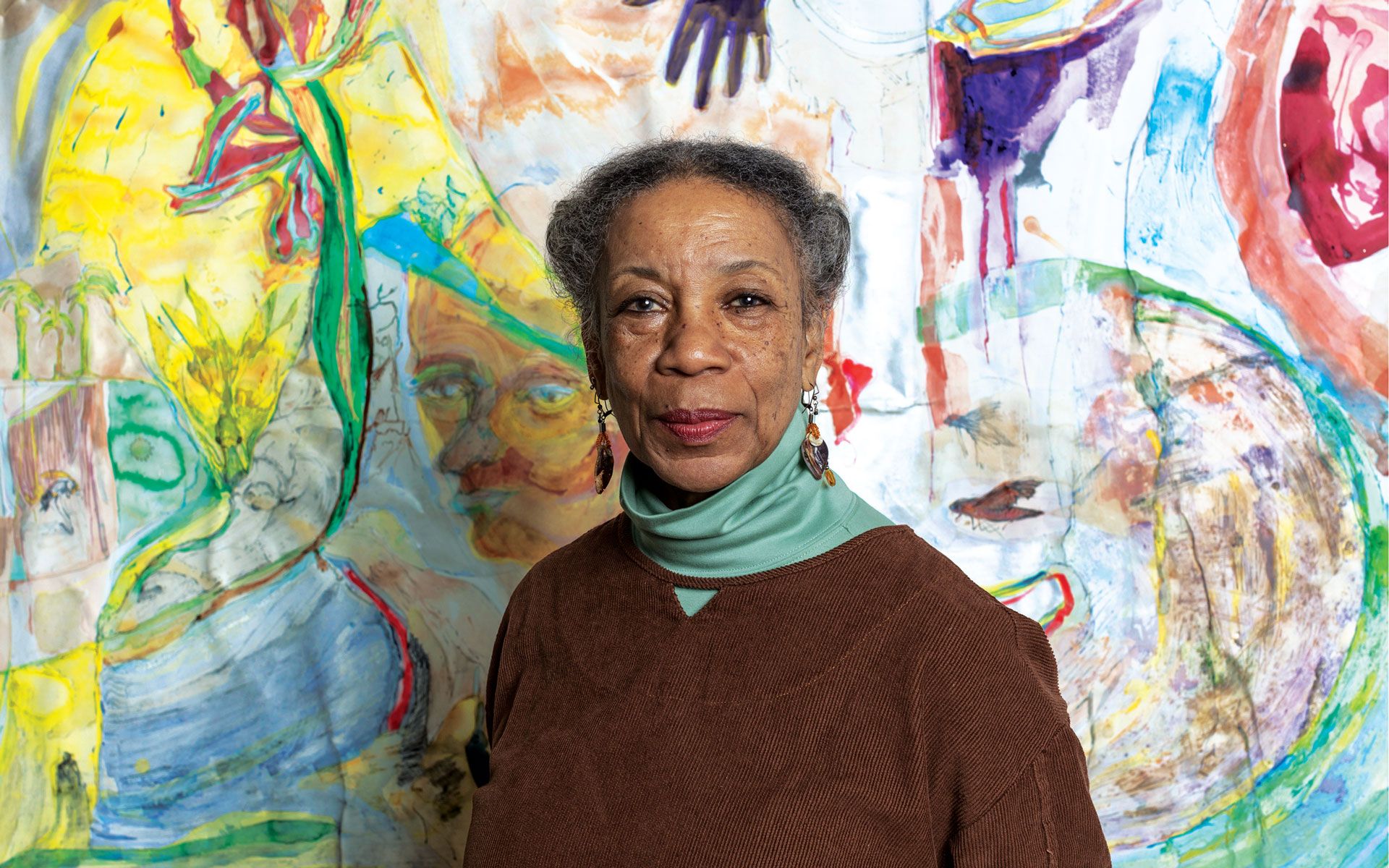 These Inspiring Artists Continue to Reinvent Their Careers Decade After Decade
Ranging in age from 75 to 100, these trailblazing talents continue to create captivating artworks, demonstrating the virtues of experience and longevity
Talk to some of the greatest artists who are still working over the age of 75 and most are happy to reflect on the past, but none of them dwell there. There's a sense of dedication and a feeling that no amount of natural slowing down could keep them from the joy of new discoveries. Maybe their methods have changed a little with age, but that's just par for the course. Learning how to adjust—and learning to adjust in the first place—is perhaps the most valuable lesson of all.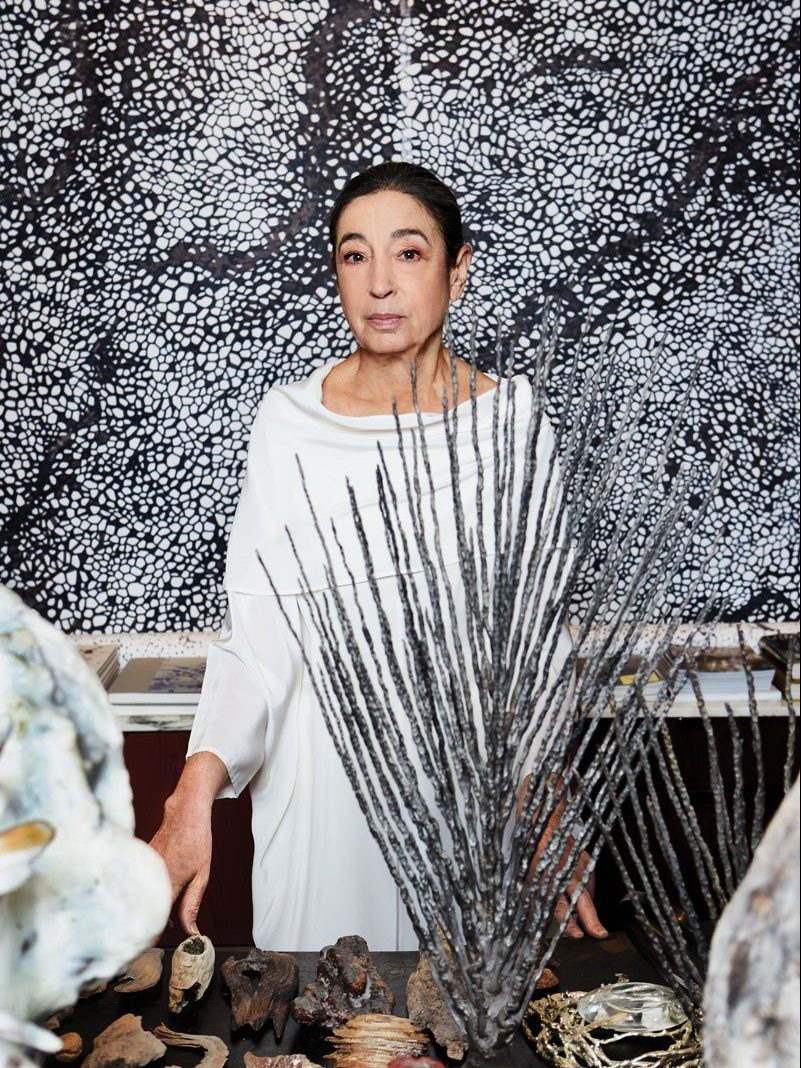 Michele Oka Doner
Michele Oka Doner's large SoHo loft is chockablock with artwork, artifacts, and natural objects—a freewheeling creative lab. "I live in the studio," says Doner, 75, about her lack of separation between work and life. "There's no door, and there never has been. It's one world." Artificial barriers, in fact, have never been her thing. Nature has always been the primary inspiration for her oeuvre, which comprises housewares and furniture. She's also the creator of many substantial public projects, including A Walk on the Beach. Installed over a 15-year period at the Miami International Airport, it's composed of 9,000 bronze pieces and stretches for more than a mile. After 55 years of art making, Doner can see a clear trajectory. "Early on, it was about establishing your voice in the face of all of the static that the world was inflicting on you and then mastering materials through which to speak," she says. "My fingers now have muscle memory, and they know where to go."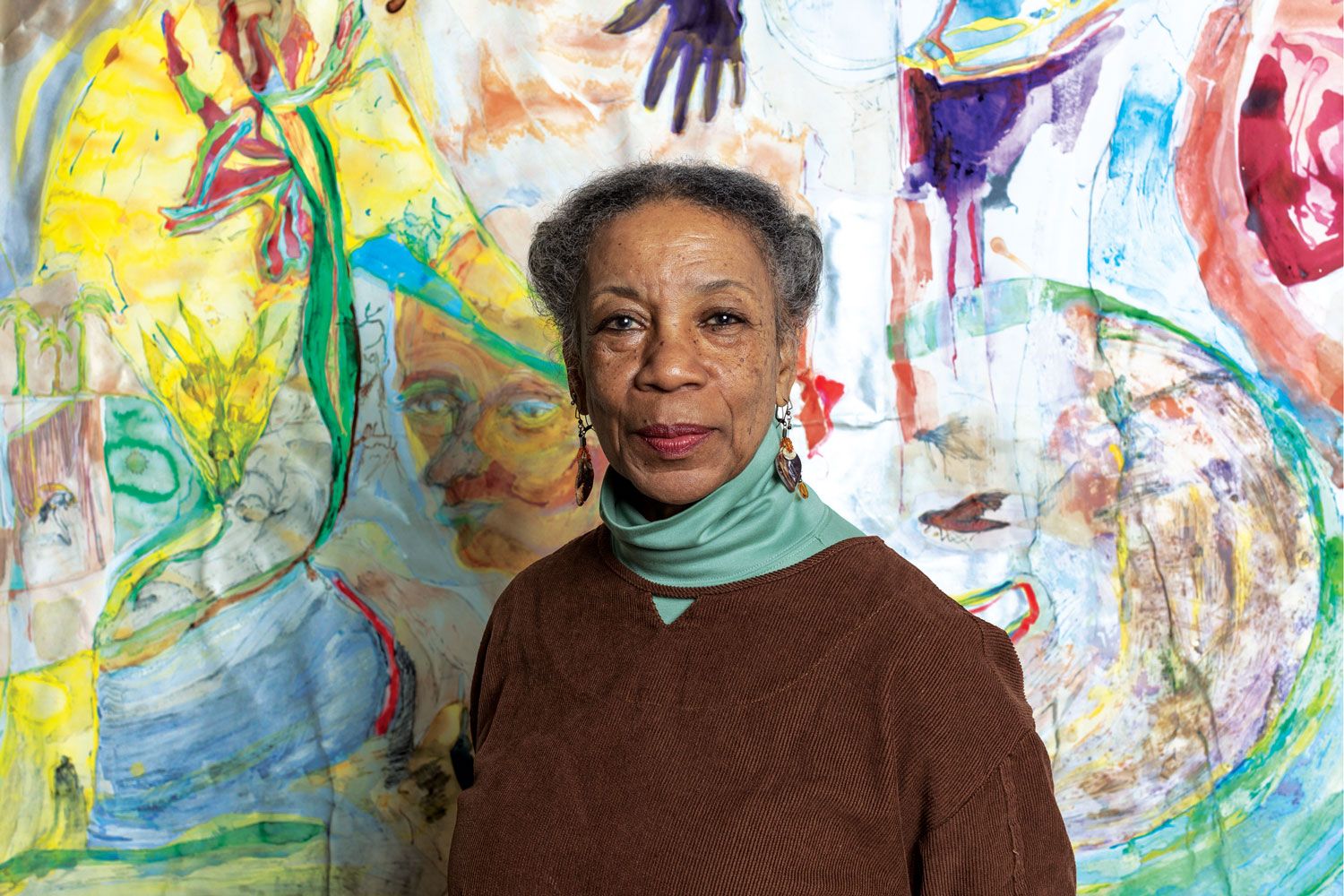 Suzanne Jackson
At 76, Suzanne Jackson has already lived many lives—poet, dancer, theater designer, art dealer, and visual artist who creates what she calls "dimensional paintings," sculptural works heavy with acrylic paint. Making them requires Jackson to climb tall ladders. "People are always telling me, 'Be careful!' But I love it," she says. "I'm not afraid to do anything I have to." Jackson's densely layered, expressionistic paintings garnered acclaim early, but when her career experienced an ebb, she took time to teach, raise her son, and focus on set and costume design.
A key member of the Los Angeles art scene of the '60s and '70s, she studied with the great Charles White and then ran Gallery 32, the first space to show the work of David Hammons, in 1969. The past ten years have seen an incredible second wave of interest in her art, with appearances in landmark shows like "Soul of a Nation: Art in the Age of Black Power" at the de Young Museum in San Francisco and representation from New York dealer Ales Ortuzar's Ortuzar Projects. If she could talk to her younger self, Jackson says, she'd advise her to "just keep going no matter what. Disappointments help you become a stronger person. Every time something goes wrong, it's simply an advancement in life."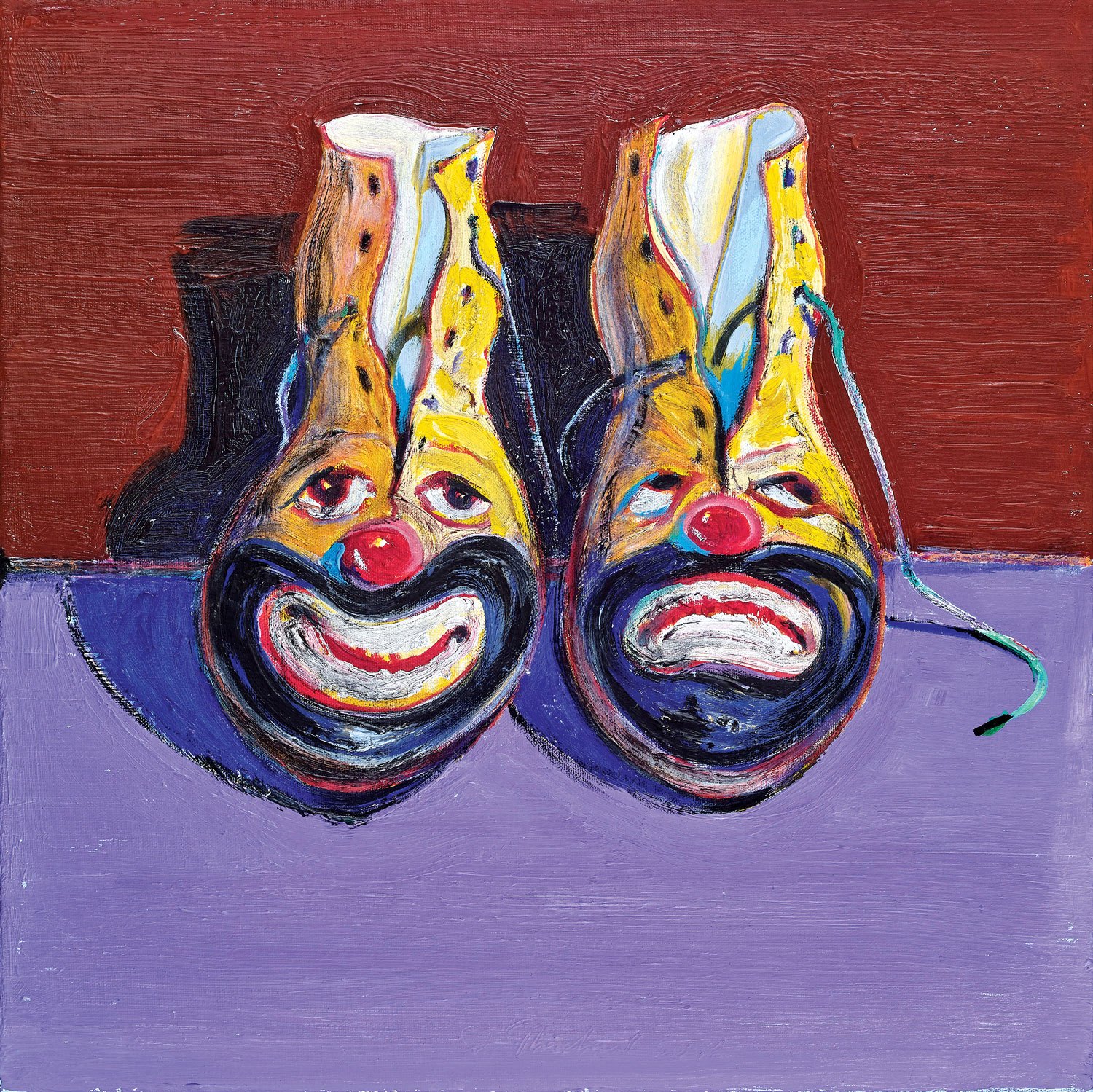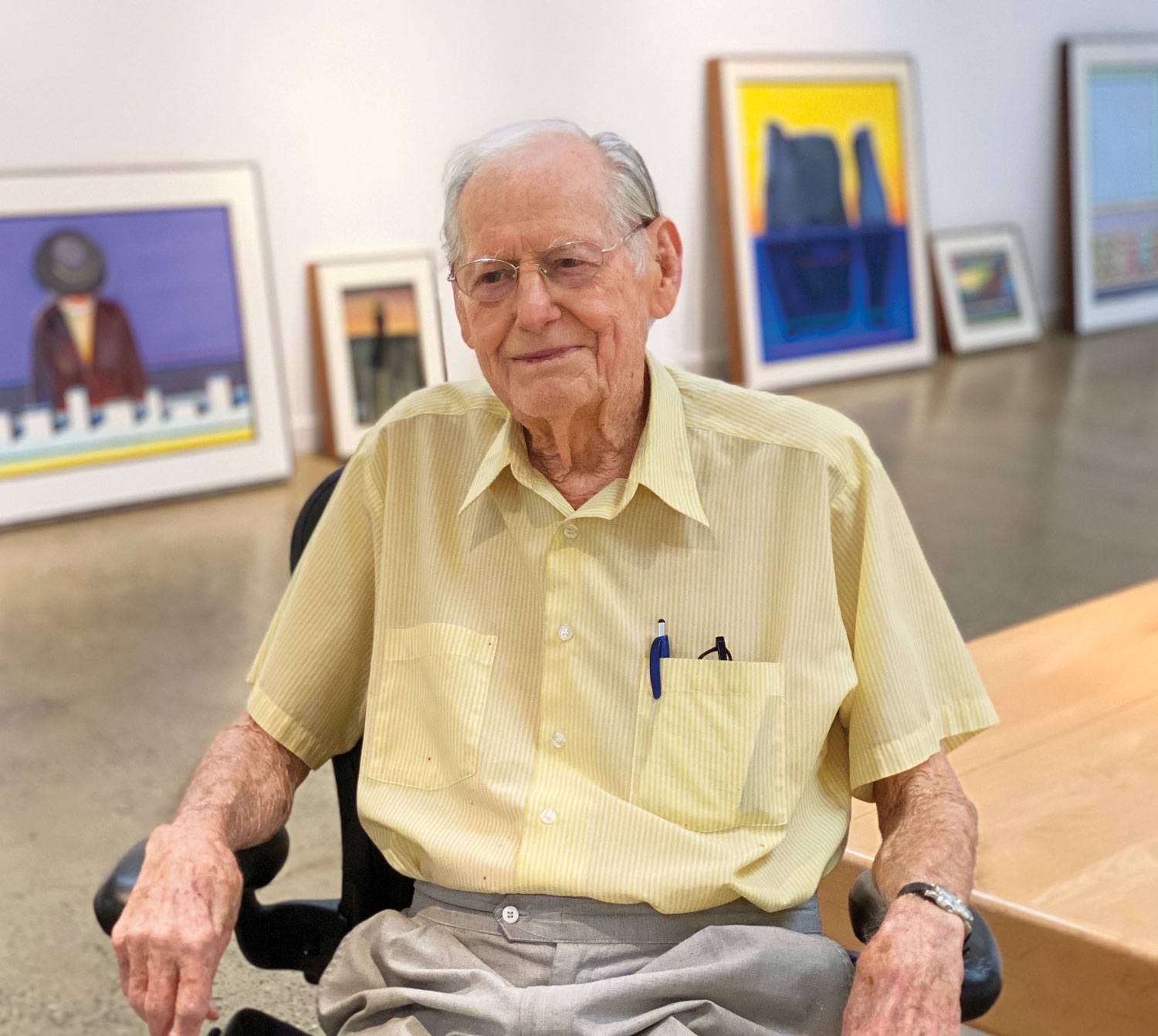 Wayne Thiebaud
A luminary of New Realism famed for his renderings of cakes and pies, Wayne Thiebaud just turned 100, and to mark the milestone he has a show of 100 works at the Crocker Art Museum in his longtime home of Sacramento, California, through January 3, 2021. Aside from teaching a small number of students (when he's not playing tennis), the legendary artist still paints every day. One of his most recent series depicts clowns, hearkening back to the 1930s, when he took a job helping the circus unload railroad boxcars. "I can't work the same as when I was younger," Thiebaud says. "It's harder to paint wet into wet, the direct encounter." So he plans his brushstrokes more in advance than he used to. "Painting is one of the most difficult things to do. It presents itself as a series of miracles."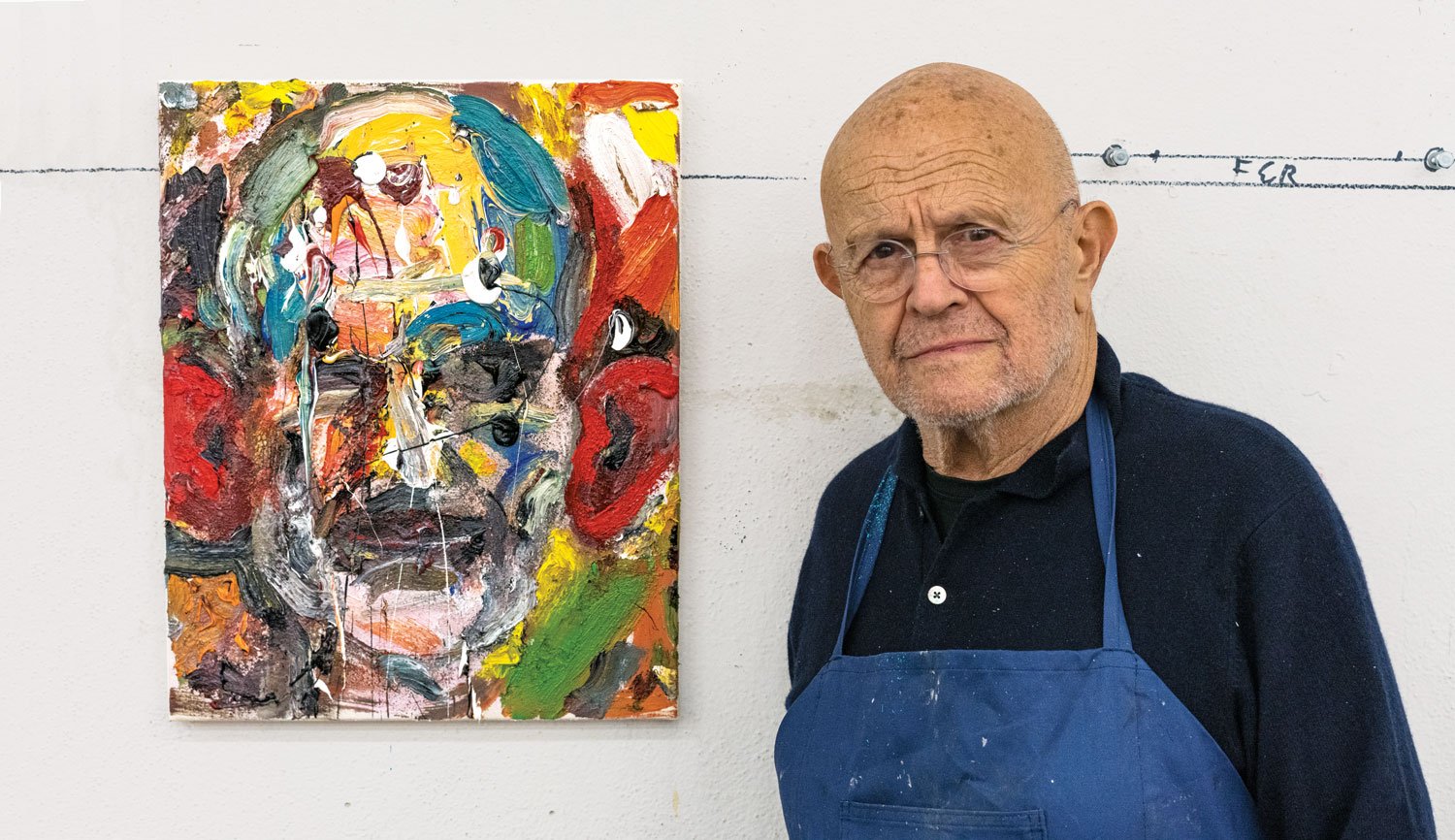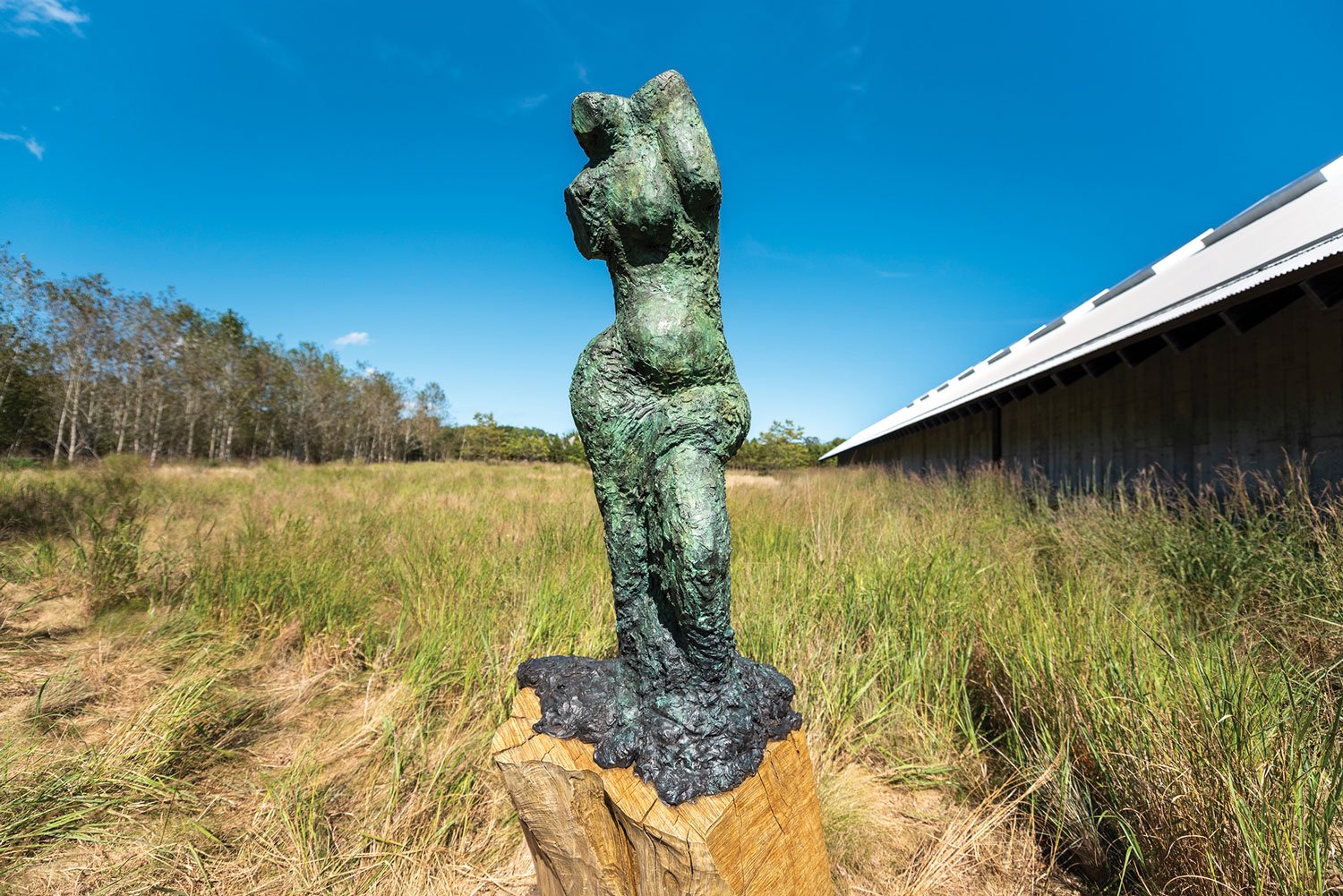 Jim Dine
Jim Dine gained fame as a Pop and neo-Dada artist in the 1960s with his colorful and witty take on everyday objects. Nearly six decades later, the 85-year-old continues to be prolific, as evidenced by "A Day Longer," a show of new pieces at Galerie Templon in Paris, on view until January 23, 2021. The exhibition's paintings and sculptures represent three years of work. "I keep at it until I get something I can call finished," says Dine, an Ohio native who's lived in Paris for 40 years. "You get tired after a while. Three years is a long time." Some artists simplify in their later years—think of Henri Matisse's cutouts—but Dine bucks that trend. His paintings have only gotten larger and more elaborate. "They've become more complicated, and it's more of a pleasure for me," he says. "All this knowledge has been accumulated. I've worked 85 years to be able to make these."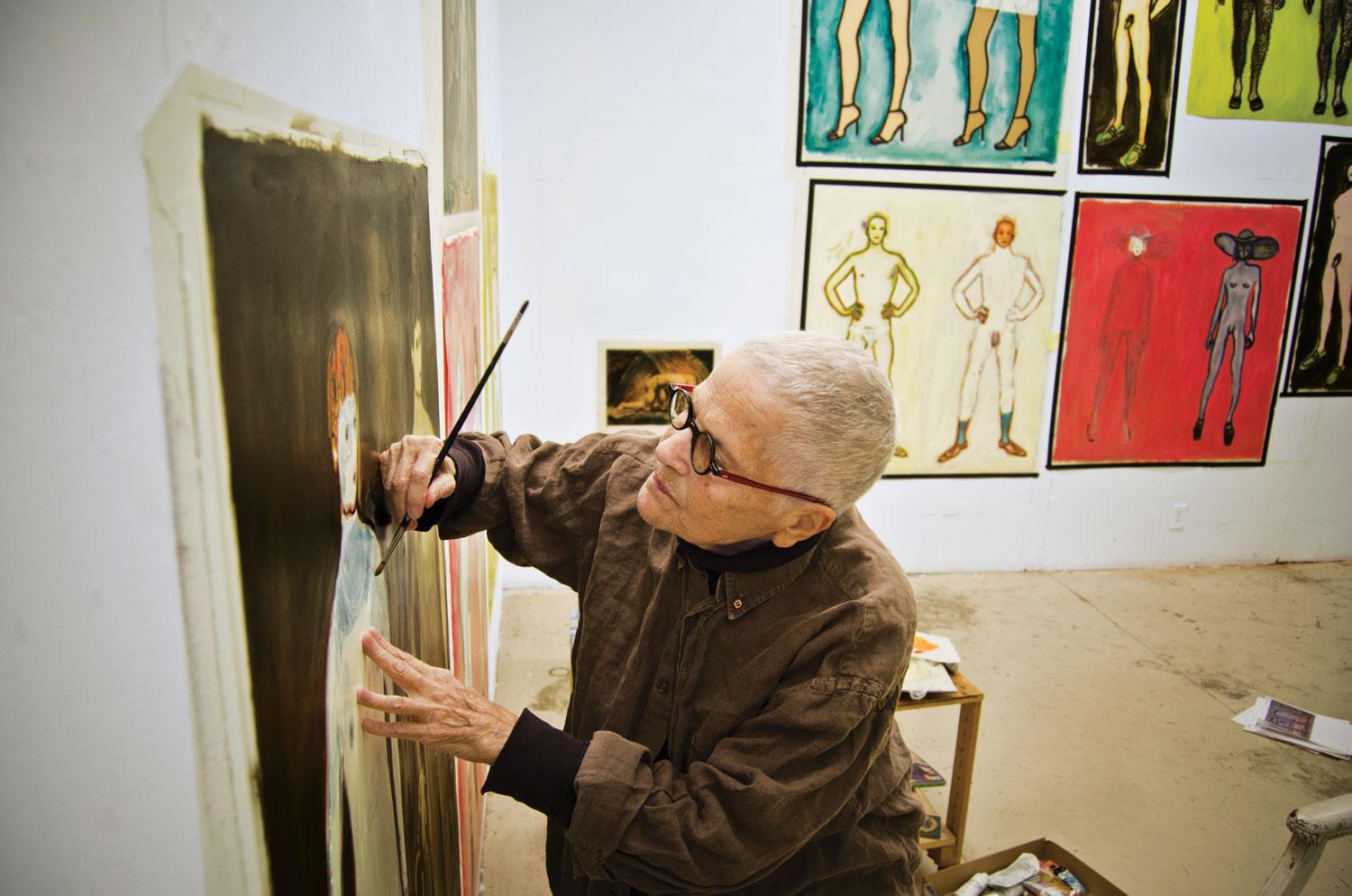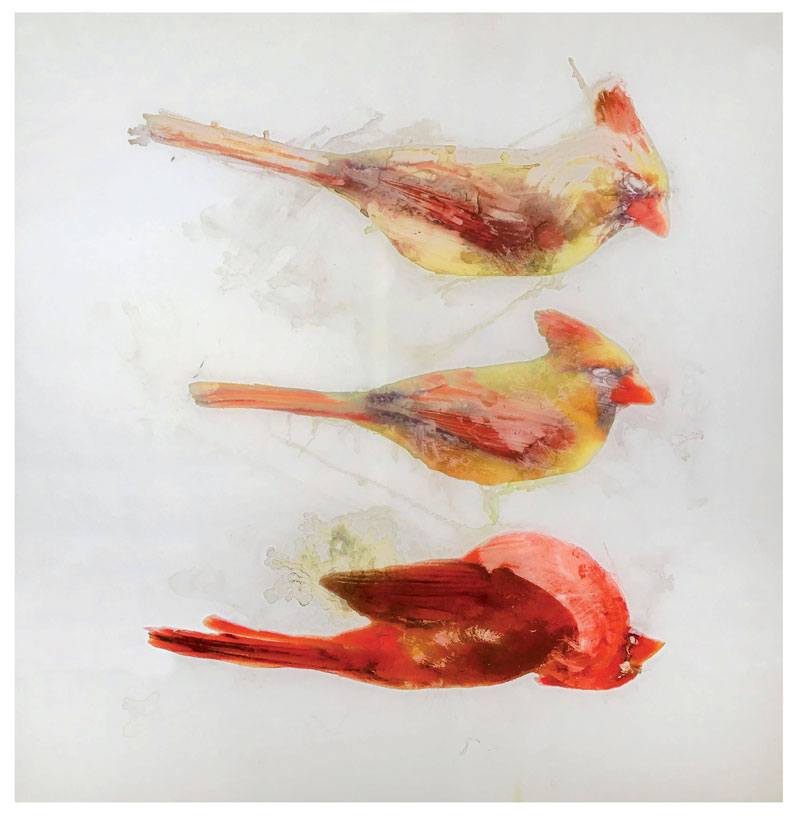 Ida Applebroog
New York native Ida Applebroog didn't get recognition for her art until her mid-40s, but given that she's now 91, she's still had a long and productive career exploring gender, sex, and power dynamics. She's been focusing on a set of bird paintings—large ink-and-gel pieces on Mylar—and they appeared in the show "Applebroog Birds" at Hauser & Wirth in New York. An update of her "Angry Birds of America," which she began in 2016, referencing the sour state of politics, the series is a highly personal take on John James Audubon. Applebroog can thoughtfully provoke viewers, and age has not softened her verve. "Mentally, things come to me at the same pace as ever," she says. When it comes to the physicality of her work, "it's slower but more considered," she says. "The process of working is still there, just extended." And as for being an "older artist," she's not having the label: "I've never liked being categorized or put in a group. I'm still an artist."
A version of this article first appeared in print in our 2020 Winter issue under the headline "Golden Age." Subscribe to the magazine.
Next Post