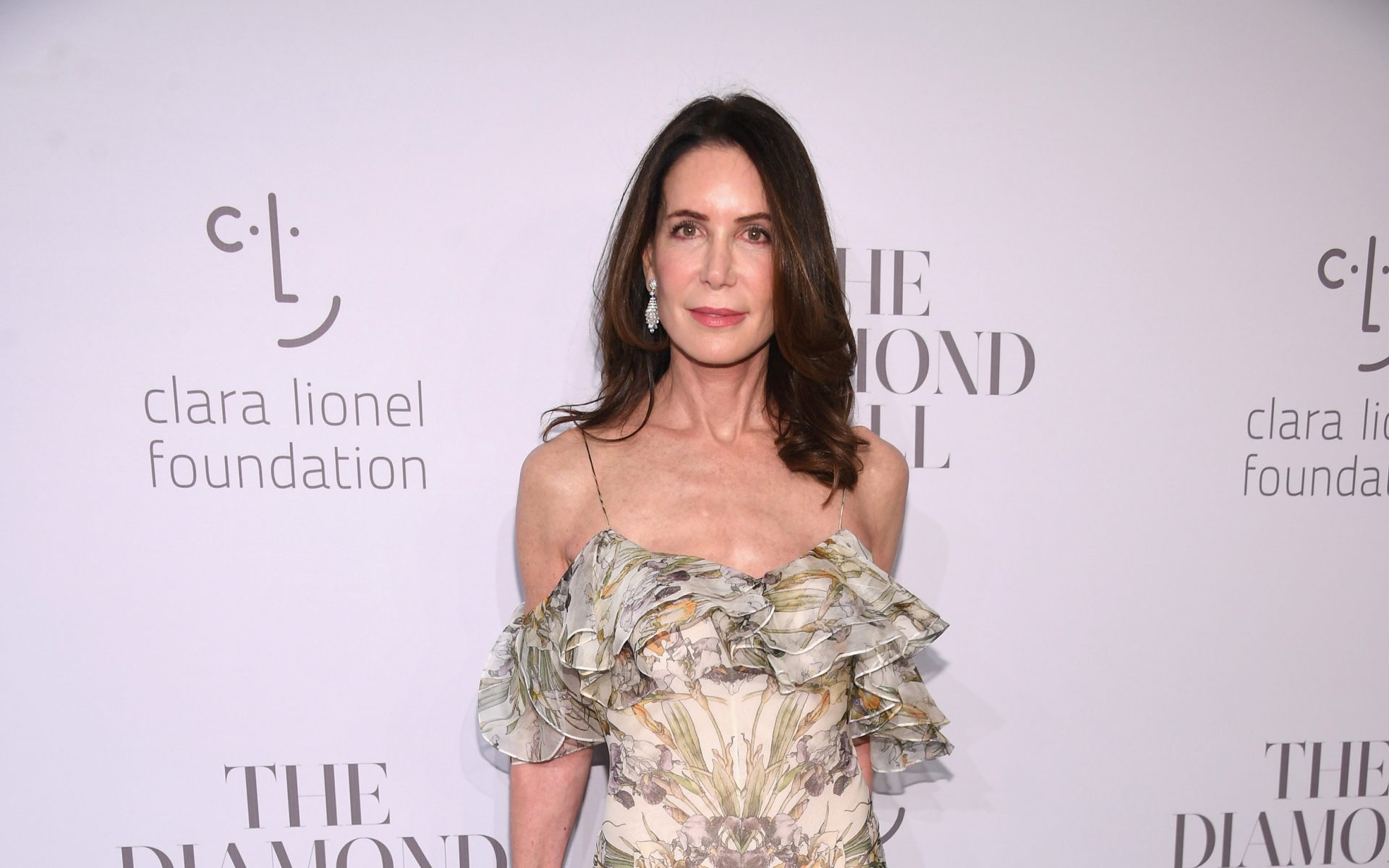 How Actress Lois Robbins Amassed Her Blue-Chip Art Collection
Works by Wayne Thiebaud, Cecily Brown, and George Condo are highlights of her trove
An accomplished actress, Lois Robbins will next appear alongside Jonathan Rhys Meyers, Vanessa Redgrave, Joely Richardson, and Poppy Delevigne in the seductive drama The Aspern Papers, in theaters January 11.
When not working on stage or screen, Robbins is an active collector of contemporary art; her involvement with the Whitney Museum has introduced her to many talents whose works later found their way into her collection, including Mickalene Thomas, Will Ryman, and George Condo. Her pieces are divided among the homes she shares with her husband, Cavalry Portfolio Services chairman Andrew Zaro, in New York, the Hamptons, and Los Angeles.
Initially, the couple started collecting poster art, but with the help of one of her sisters, collector Bonnie Lautenberg, Robbins deepened her understanding of art and curated an impressive collection of works.
Below, the actress gives insight into the art-buying mistakes she's made and who she has an eye on now.
My husband and I were in Venice at the Biennale, and we had seen an incredible sculpture by Carole Feuerman. It won a prize for hyperrealism at the festival that year, and I started following her work. Later, my husband arranged for us to go meet Carole at her studio, which was the beginning of our starting to collect that type of work.
We were going for this one particular piece called Balance. Carole suggested we go with her to see her bigger pieces at Mana Contemporary, and that's where we saw the piece we had loved at the Venice Biennale. Now we have three of Carole's pieces as well as the eight-foot-tall sculpture of a man called Murray by Evan Penny. My children always say being in our house is like A Night at the Museum, but I really love them; they've become my friends.
I've loved Wayne Thiebaud's work for years and really wanted to find something special. A friend of ours who is a big Thiebaud collector knew that we wanted one desperately. He sent me a photograph of a painting that was available and said, "What do you think about this? Somebody needs to buy it, and it should be you." I went to look at it and knew it was the one because I don't eat candy, and I am a big shoe person.
Recommended: Elizabeth Margulies Selects Her Top Five Emerging Artists of 2018
Most of what we have in L.A. is more whimsical in feeling; the vibe is very fun. In New York we have more important, more serious work. The first pieces that we bought were uneducated purchases—they were things that we just responded to. Now we're going through a shuffle and starting to sell a couple of pieces that we didn't buy correctly.
As we became more educated, we started really wanting to understand who the artists are. I have a nice relationship with Cecily Brown, whom I just adore. I went to an auction to bid on one of her paintings, and it went so far over the reserve. Then she became famous, and I thought I had missed my opportunity.
Then an art consultant I had been working with told me one of her paintings was for sale. Something about the work really spoke to me, and we bought it. It was one of her favorite pieces from that particular collection. She even came to our apartment to see how it was hung. I've been up to her studio and saw a whole body of new work that she has done.
One of my favorite paintings—and probably one of the more important pieces that we first purchased when we were more educated—was a Hans Hofmann from the series he did of the phoenix. I'll never forget; when we first bought that painting my husband and I would walk into the living room in the morning with our coffee and we would just sit and stare at that painting. It was one of the things that we both agreed was so beautiful. That's how I want to feel about everything we're living with. We want to just sit there and stare at that painting and feel the love.
Next Post