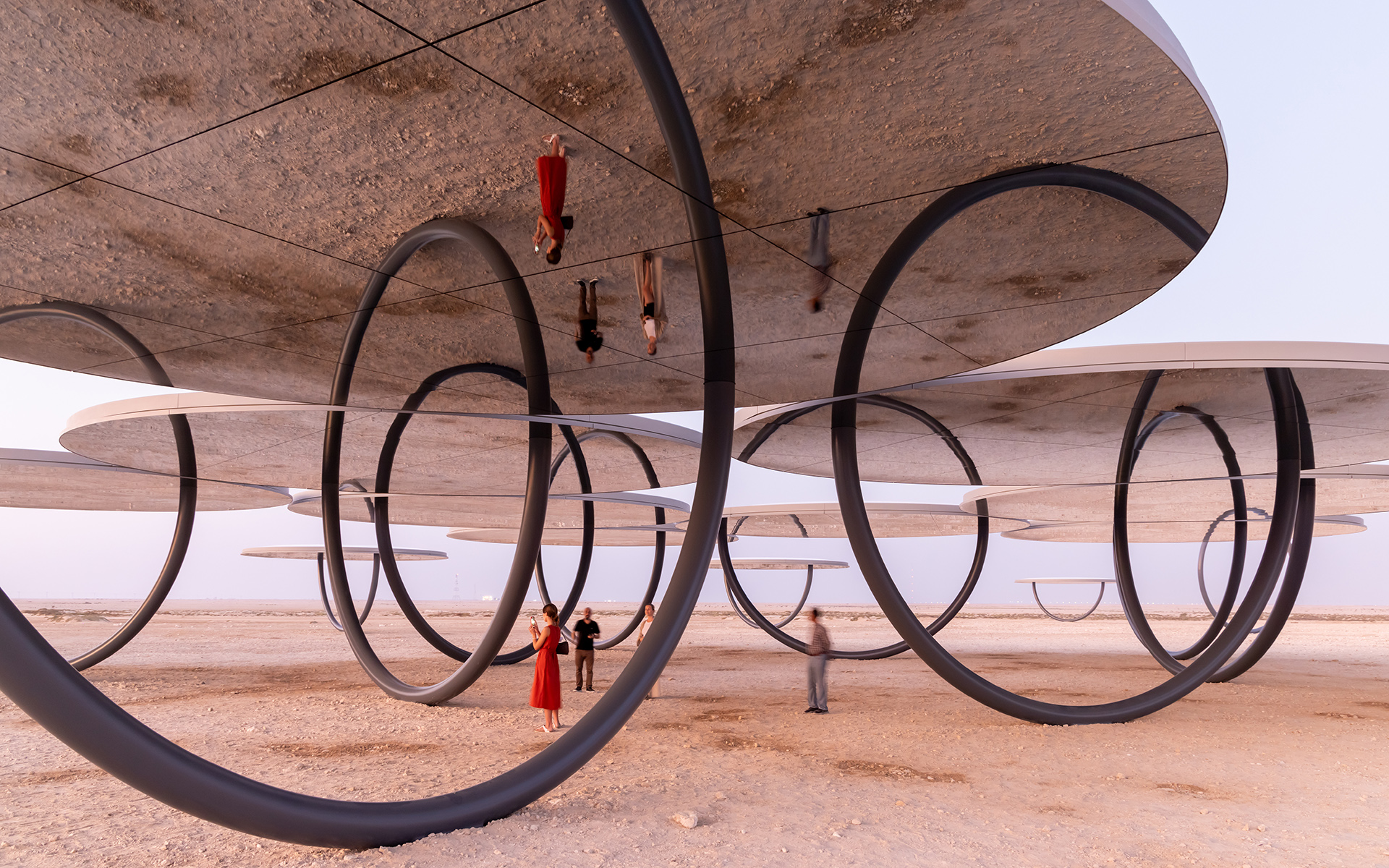 The Artful Life: 5 Things Galerie Editors Love This Week
From a stunning Olafur Eliasson installation in the Qatari desert to designer Sasha Bikoff's latest project in New York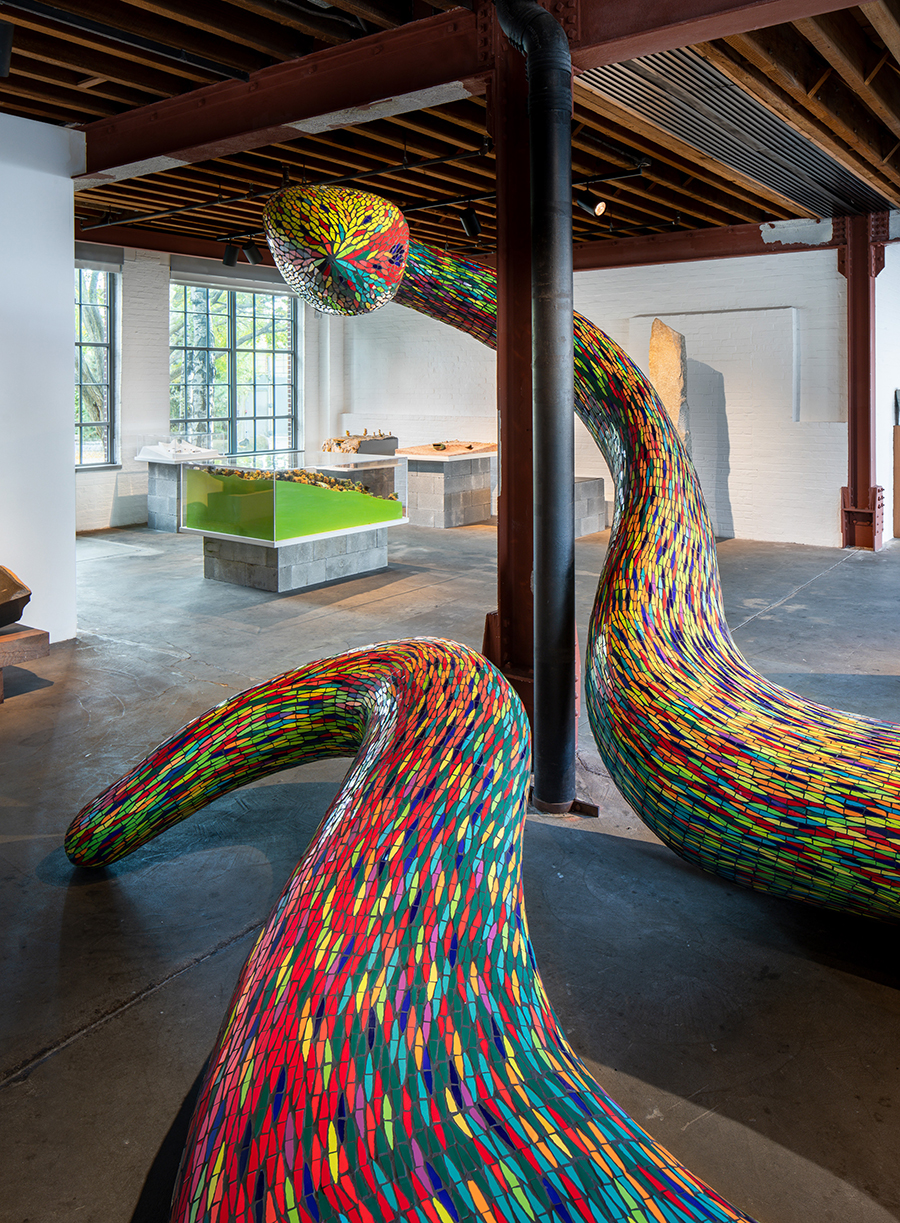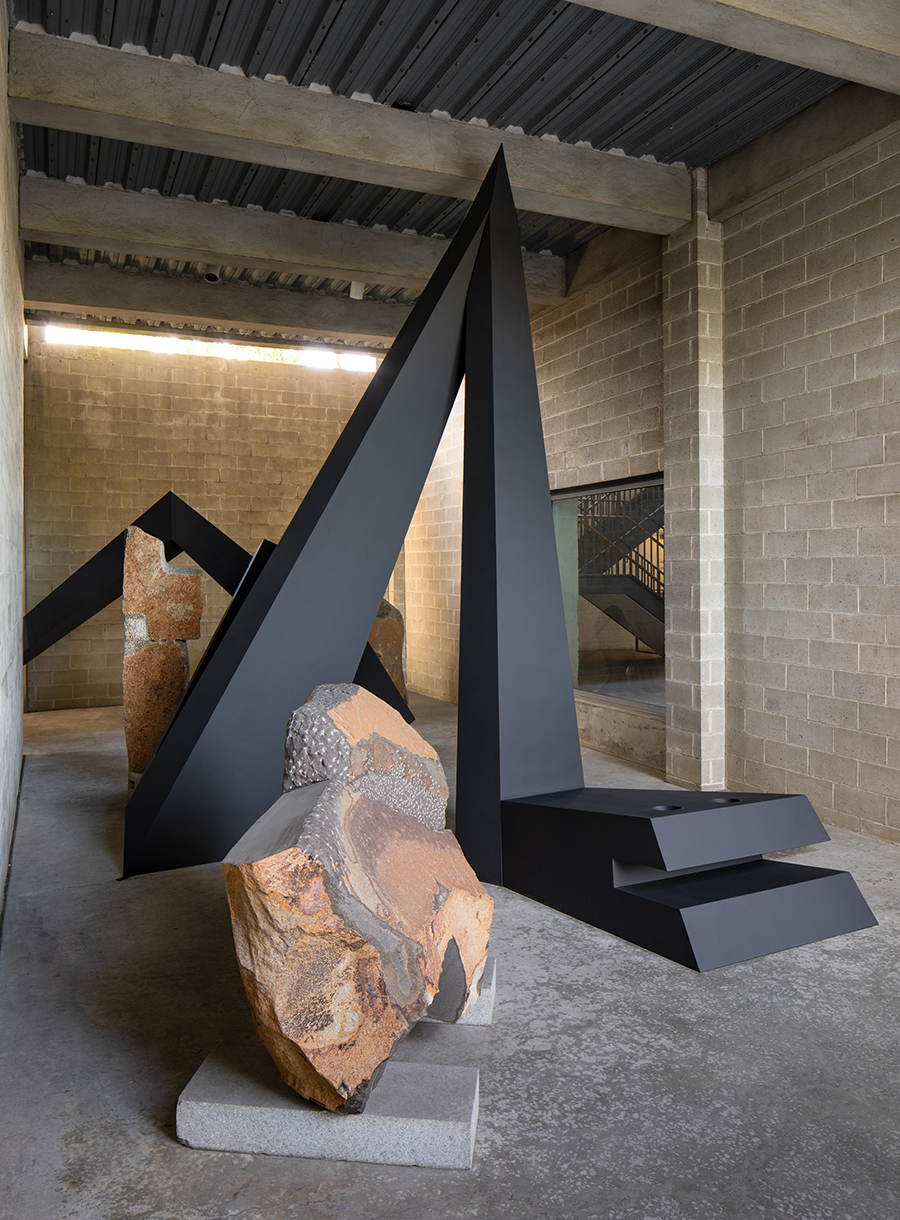 1. The Noguchi Museum Presents Dazzling Organic Architecture Exhibition
The exciting next chapter of the Noguchi Museum's ongoing "Noguchi Subscapes" exhibition series shines a light on subterranean spaces, specifically cave dwellings, which are often unfairly maligned as unsophisticated or worse. On view at the New York City institution through February 26, the must-see show is titled "In Praise of Caves: Organic Architecture Projects from Mexico by Carlos Lazo, Mathias Goeritz, Juan O'Gorman, and Javier Senosiain," and it showcases a variety of pieces across disciplines that suggest a more harmonious existence with nature is within reach. Featuring architectural models, detailed plans, archival photographs, and incredible works of art (including a massive mosaic-clad serpent made by Senosiain), the spellbinding exhibition poetically complements its striking setting, which was opened by Isamu Noguchi in 1985 to showcase his organic-inspired sculptures and installations. —Geoffrey Montes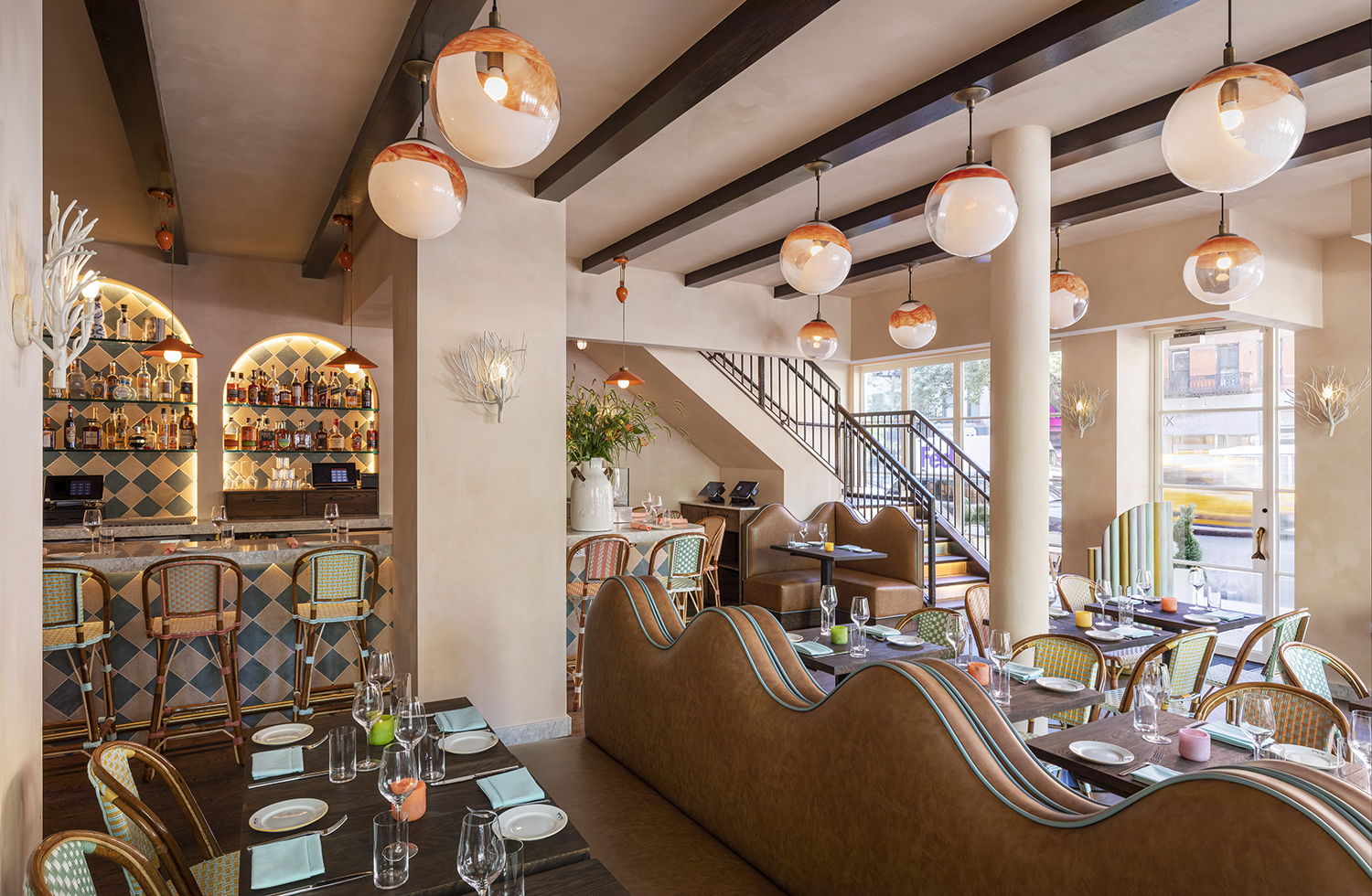 2. Sasha Bikoff Designs Flex Mussels' New Flagship on the Upper East Side
"The design inspiration for Flex Mussels was really driven behind this international coastal aesthetic," says Sasha Bikoff, who just refreshed the seafood restaurant's uptown flagship on Third Avenue. "I ultimately wanted people to feel a nod to seaside design, but that they could be dining anywhere in the world." Using the a pastel-painted staircase seen at the Hotel Cala di Volpe in Sardinia as inspiration, the designer and restaurateur Alexandra Shapiro collaborated on a tranquil palette of seashell-like hues juxtaposed against warm neutrals, like cognac-colored leather banquettes, dark wood beams, and creamy plaster walls. Vintage travel posters from the Côte d'Azur informed the more richer tones, like the turquoise linens, fiery Hector Finch pendants, and French bistro chairs in a range of sherbet shades.
However, it wouldn't be a Bikoff project if there wasn't some space reserved for a vibrant punch of color and pattern. Here, the designer let loose in the powder rooms, installing playful Pierre Frey wallpapers, terrazzo-like tile, and fanciful undersea-like mirrors. "It was important with this project to include those whimsical seaside and nautical moments, but in an inspired way that came from personal and memorable experiences," says Bikoff. "The menu is worldly—from Thai to French to Italian to Indian—therefore the design had to reflect a universal look and feel, like you could be anywhere in the world." —Jill Sieracki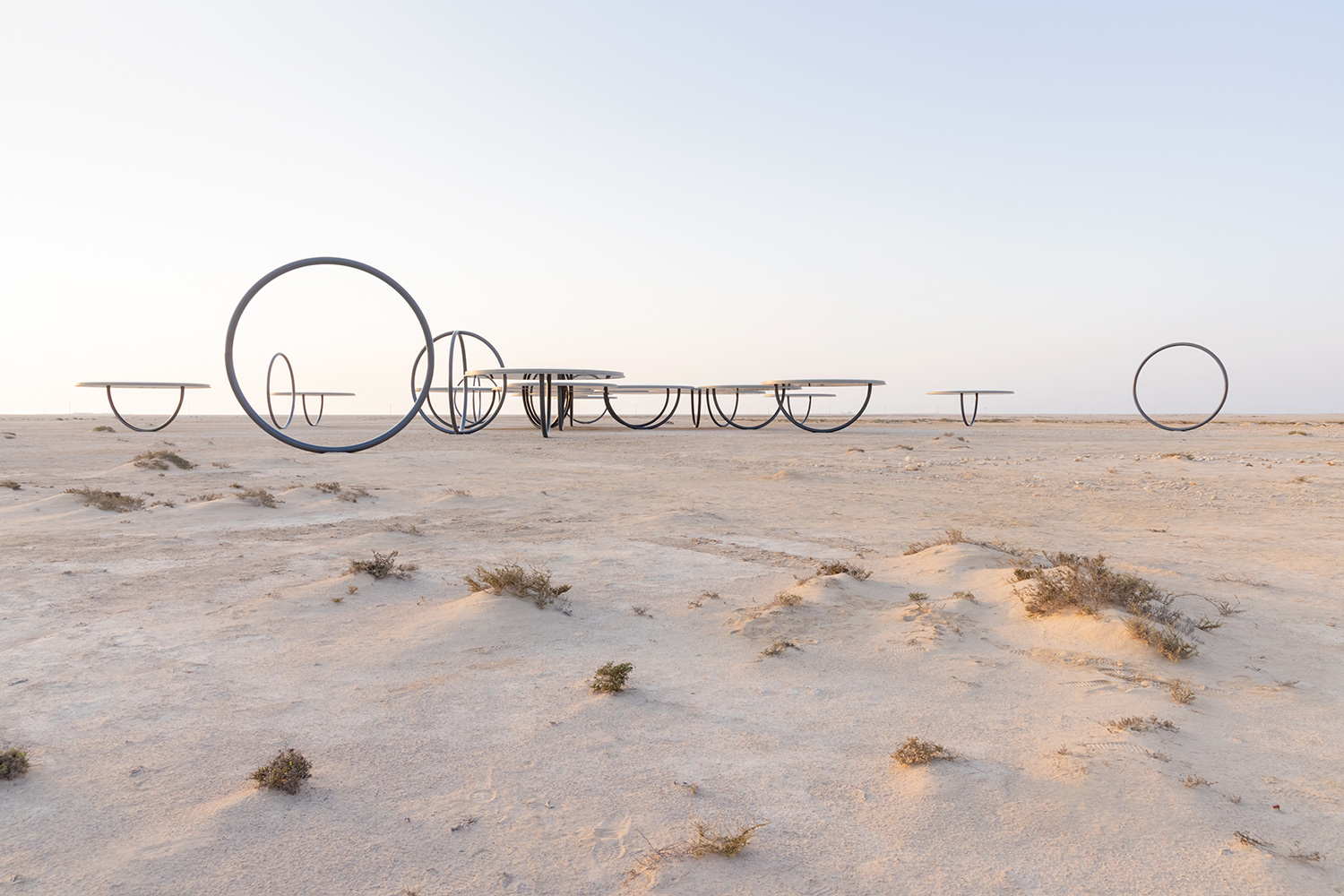 3. Qatar Museums Unveils Site-Specific Artworks by Olafur Eliasson, Simone Fattal, and Ernesto Neto
In advance of the highly anticipated FIFA World Cup kickoff on November 20, monumental public artworks have been installed across the host country of Qatar by A-list artists such as Olafur Eliasson, Simone Fattal, and Ernesto Neto. Commissioned by Qatar Museums, these three installations honor the natural landscape of UNESCO World Heritage site. Comprised of 20 mirrored circular shelters that form the Islamic pentagram motif, Olafur Eliasson's Shadows travelling on the sea of the day (2022) allows the viewer to see themselves enveloped in the desert sand. Maqam I, Maqam II, Maqam III (2021) by Lebanese artist Simone Fattal, is made of three blue-colored granite sculptures that mimic dunes. Brazilian artist Ernesto Neto's installation Slug Turtle, TemplEarth (2022) creates a meditative space featuring his signature crocheted netting, connecting visitors with the with natural world. These three installations are just the latest in more than 100 public artworks that Qatar Museums installed across the nation's public spaces. —Stefanie Li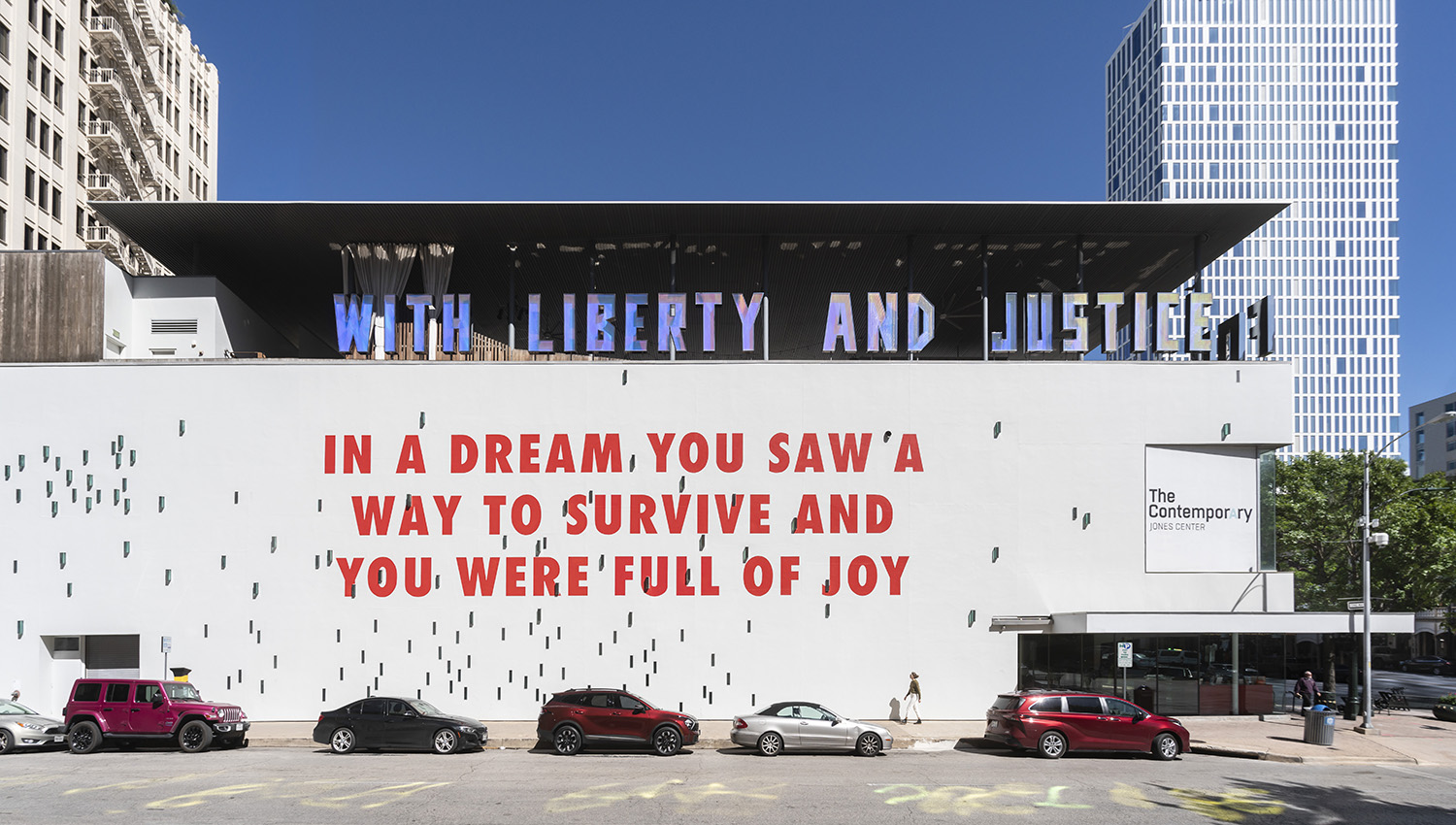 4. The Contemporary Austin Showcases Jenny Holzer Mural
A mural by famed artist Jenny Holzer has found a new home at the Contemporary Austin, painted against its walls facing Seventh Street. Titled IN A DREAM YOU SAW A WAY TO SURVIVE AND YOU WERE FULL OF JOY (2022), the public artwork holds text from Holzer's 1983–85 Survival series and has been presented in honor of the museum's fall exhibition of the same name. The show features works by eight female artists including Danielle Brathwaite-Shirley, Adriana Corral, Ellie Ga, Juliana Huxtable, Tala Madani, Danielle Mckinney, Wendy Red Star, and Clare Rojas. It's on view until February 2023. —Shelby Black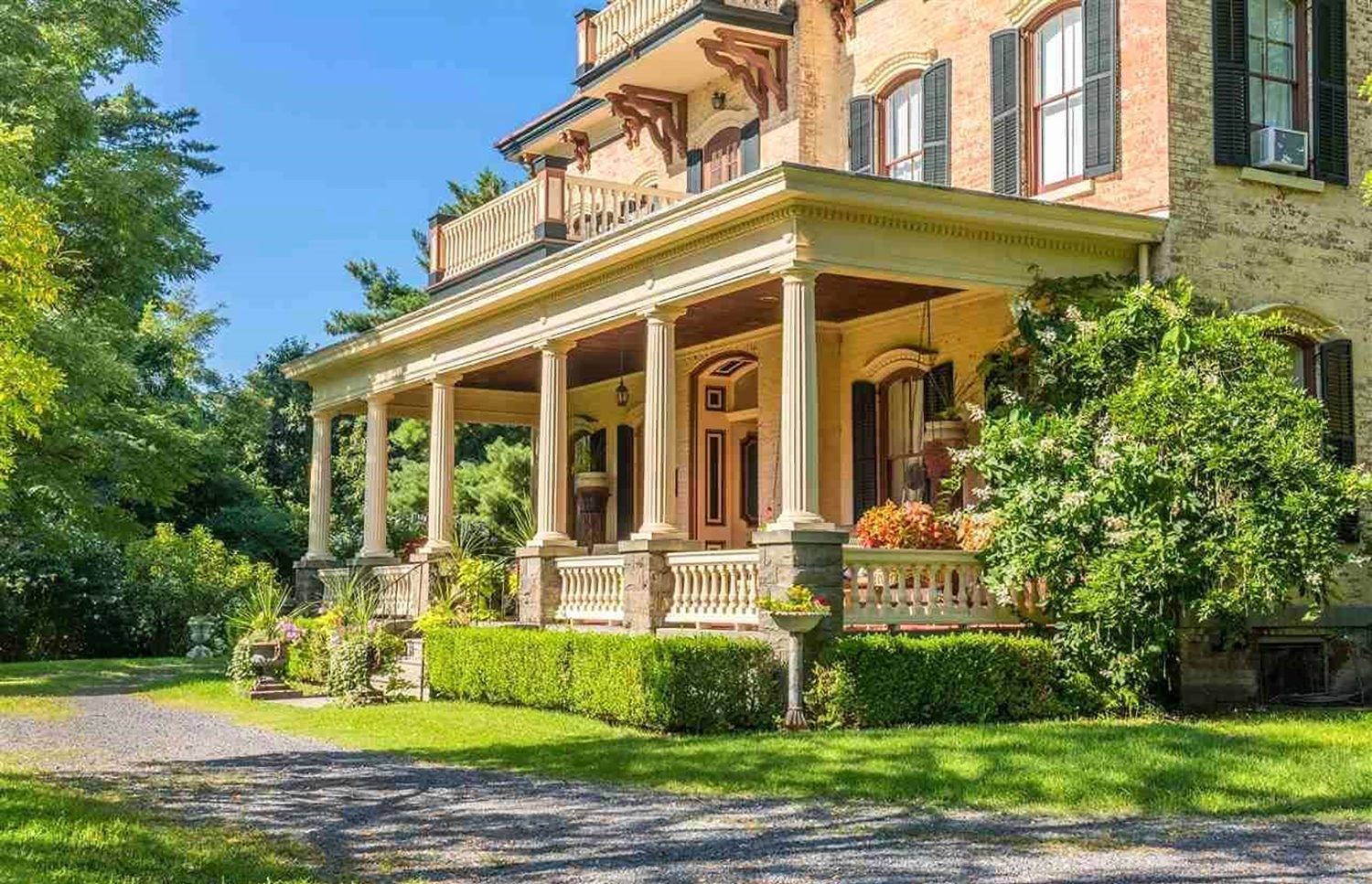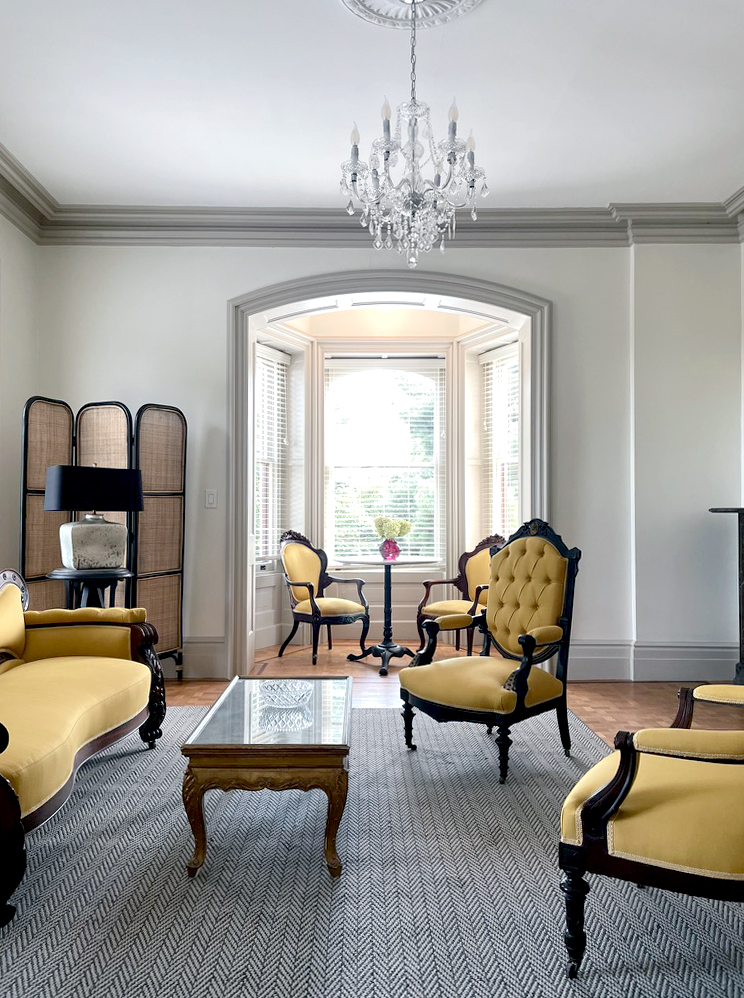 5. Hutton Brickyards Hotel Expands in the Hudson Valley
An elaborate Second Empire mansion built in 1873 has been given new life courtesy of the team at Hutton Brickyards, the sprawling Hudson Valley property that opened in the spring of 2021 on the site of a former foundry in Kingston, New York. Revamped by Kristina Dousharm Architecture with interiors by Kevin O'Shea of Salt Hotels, the three-story manse is dubbed Edgewood and features a restored façade complete with a columned porch, sloping mansard roof, iron cresting, and a striking center tower. Inside are 12 guest rooms (including a trio of suites), a bar, and a restaurant, all bathed in a soothing palette of neutrals (plus a few well-placed pops of color) that help defer to the historic architecture. The 100-acre retreat, which sits directly on the Hudson River, already included 31 suites, a spa, an outdoor gym, and fire pits. —G.M.
Next Post