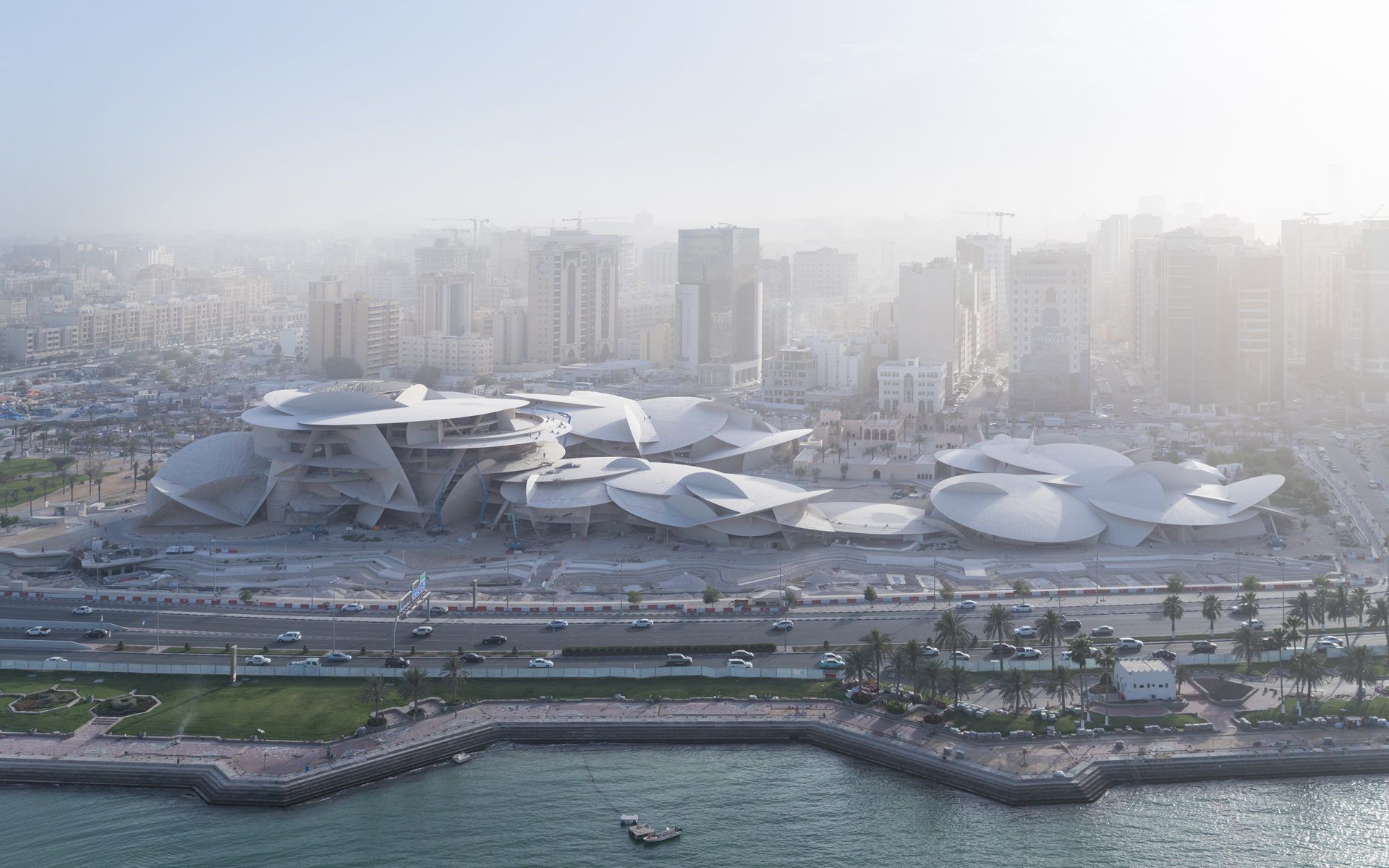 Jean Nouvel's Dazzling National Museum of Qatar Is Unveiled
On view are over 50,000 years of Qatari history, archaeology, and culture
Much like the dazzling crystal clusters that "blossom" in arid Middle Eastern deserts, the National Museum of Qatar springs almost mirage-like from the unforgiving landscape. Indeed, Pritzker Prize–winning architect Jean Nouvel admitted that these so-called desert roses (made of gypsum) were the inspiration for the 560,000-square-foot structure, which he crowned with a staggeringly beautiful array of over 539 interlocking concrete disks, which range from 46 to 285 feet in diameter.
Opening March 28, in Doha, the highly anticipated space showcases 50,000 years of Qatari history, archaeology, and culture—a journey through its 11 galleries spans nearly a mile. Funded by the country's government, the nearly $450 million museum is organized around the restored palace of Sheikh Abdullah bin Jassim Al Thani, once home to the royal family and the original site of the National Museum. Inside, treasures abound, including a 19th-century carpet embroidered with 1.5 million Gulf pearls, plus newly commissioned works by Iraqi artist Ahmed Al Bahrani and French sculptor Jean-Michel Othoniel. 
A version of this article first appeared in print in our 2019 Spring issue in the section The Artful Life. Subscribe to the magazine.
Next Post