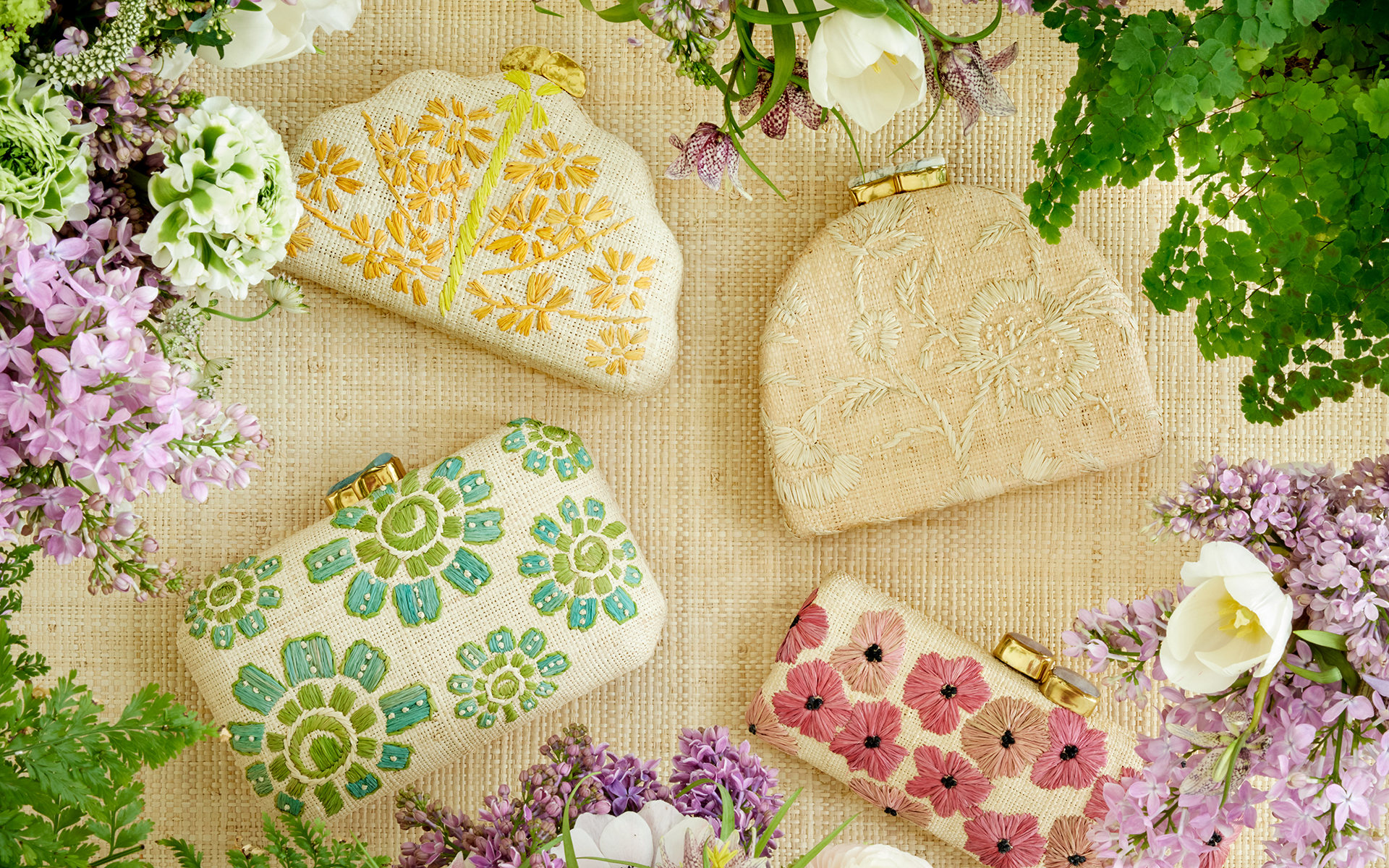 The Artful Life: 7 Things Galerie Editors Love This Week
From Aerin's exclusive collection of minaudières with Pamela Munson to the annual benefit sale of artist-made jewelry at the Museum of Arts and Design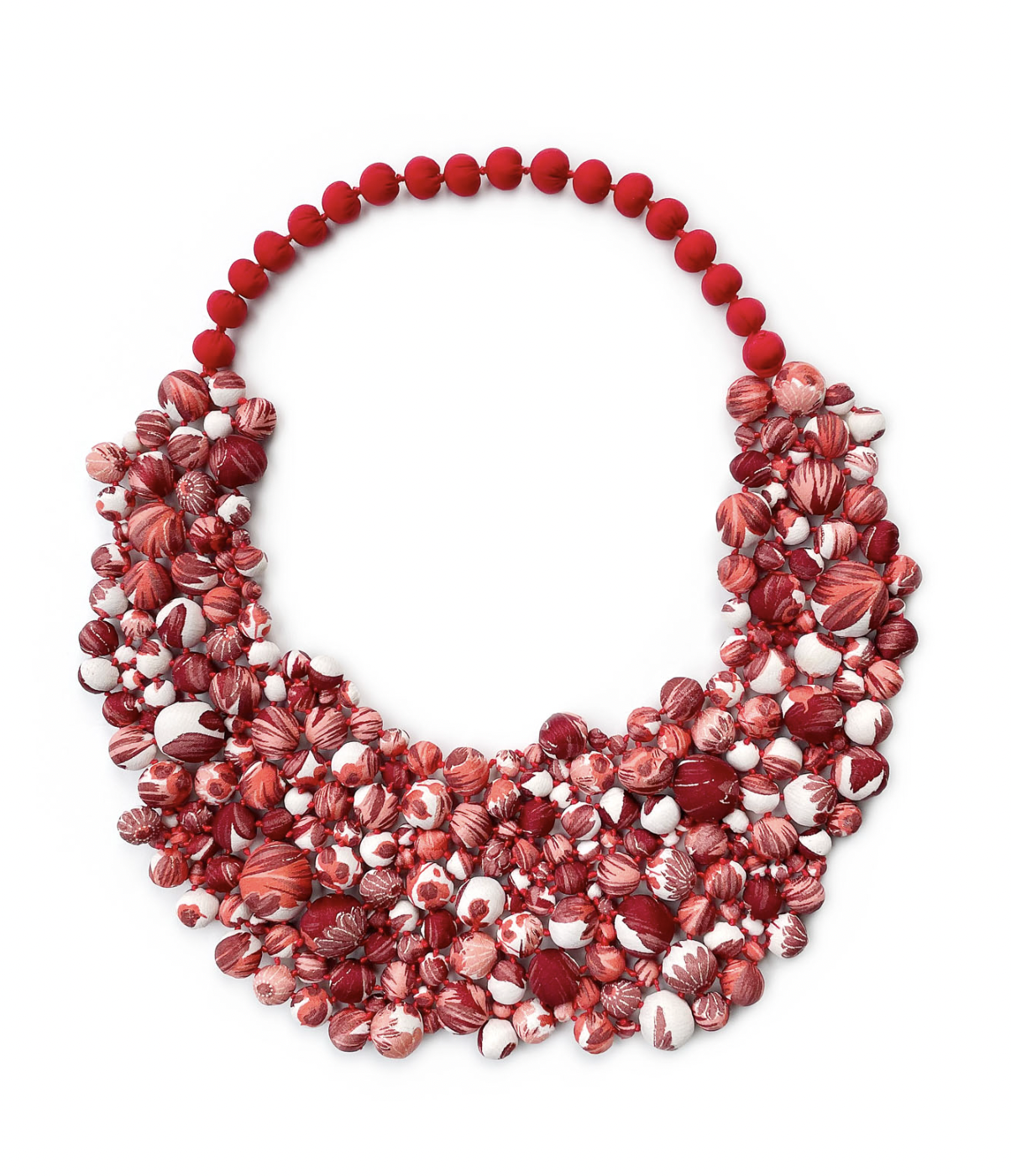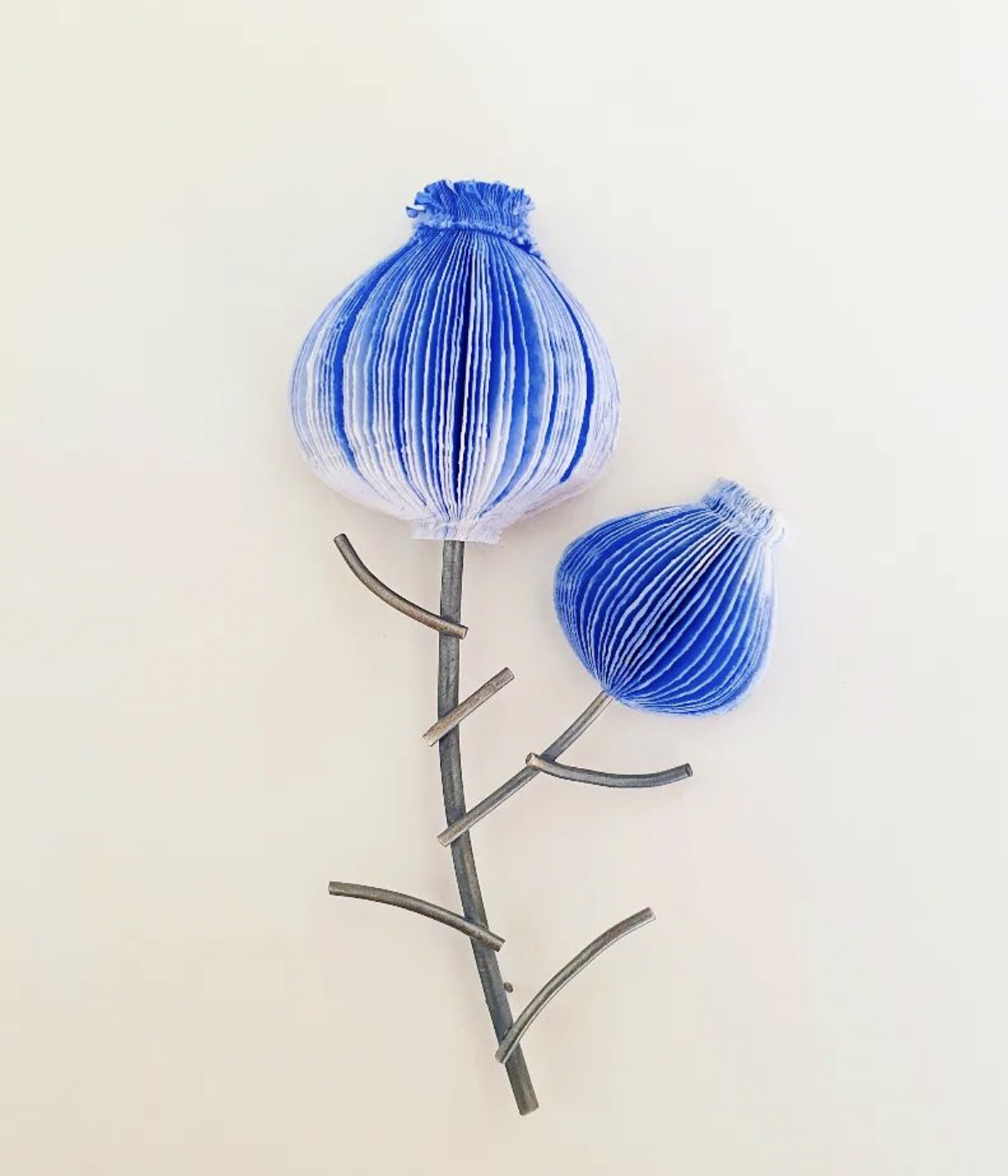 1. Discover Artist-Made Jewelry at the Museum of Arts and Design's Annual Benefit Sale
From April 25 to 29, The Museum of Arts and Design in New York will present MAD About Jewelry, an annual benefit sale of contemporary jewelry featuring designs from 50 emerging and acclaimed international jewelry artists. Collectors and jewelry enthusiasts alike will have the chance to acquire pieces from some of the most innovative creators in the field. Reflecting its longstanding commitment to presenting jewelry as an art form, the museum is the only American institution to possess a gallery dedicated to the display of both special jewelry exhibitions and its own collection of contemporary and modern studio and art jewelry. —Lucy Rees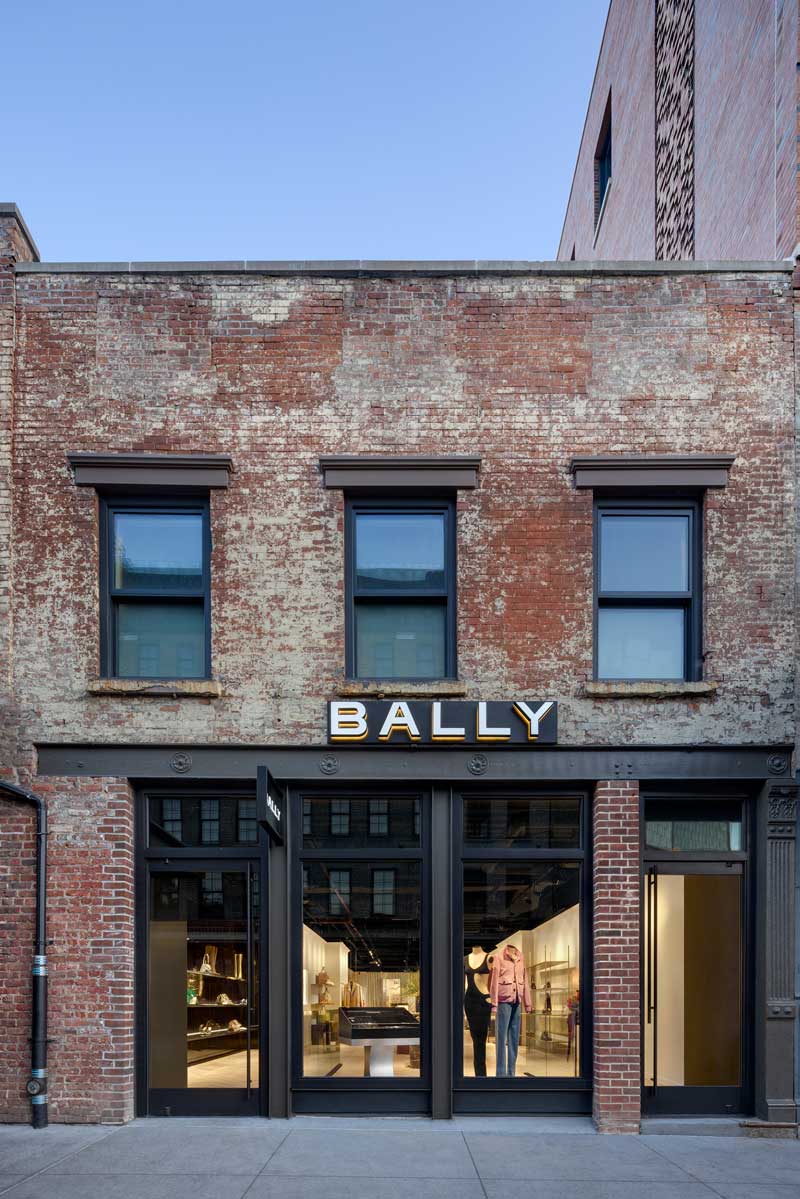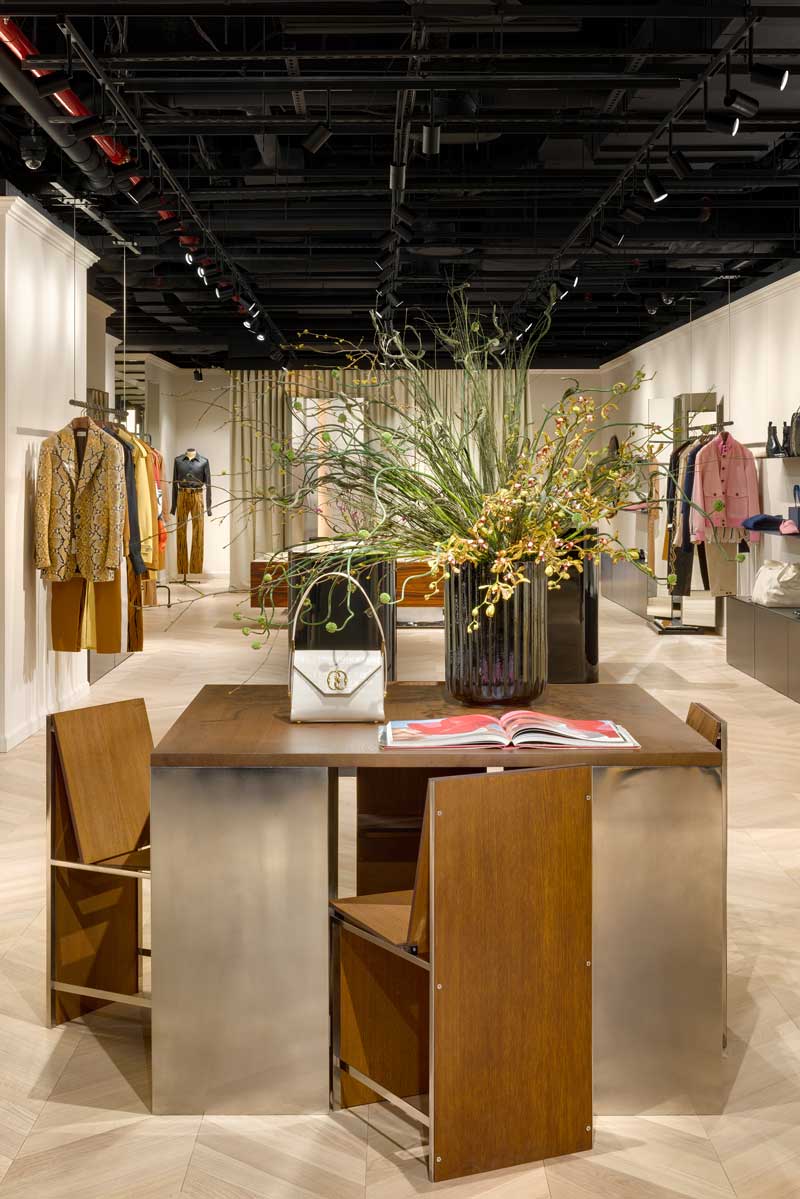 2. Bally Flagship Reopens in New York's Meatpacking District
Bally's new design concept under the creative direction of Rhuigi Villaseñor is now on full display in New York's Meatpacking District. Inside the elegant space, visitors can discover Art Deco bar pieces, a vintage rosewood case sofa made by Warren Platner, plus contemporary design touches such as a Haos wood and metal dining table and an Anker light screen from Umberto Bellardi Ricci, as well as a made-to-order Stereo Commander SC 115 by Italian designer Willy Rizzo displayed in the window. Heavy velvet curtains and sumptuous materials including gold-hammered metal, calamine iron, and dark lacquered wood round out the space. —L.R.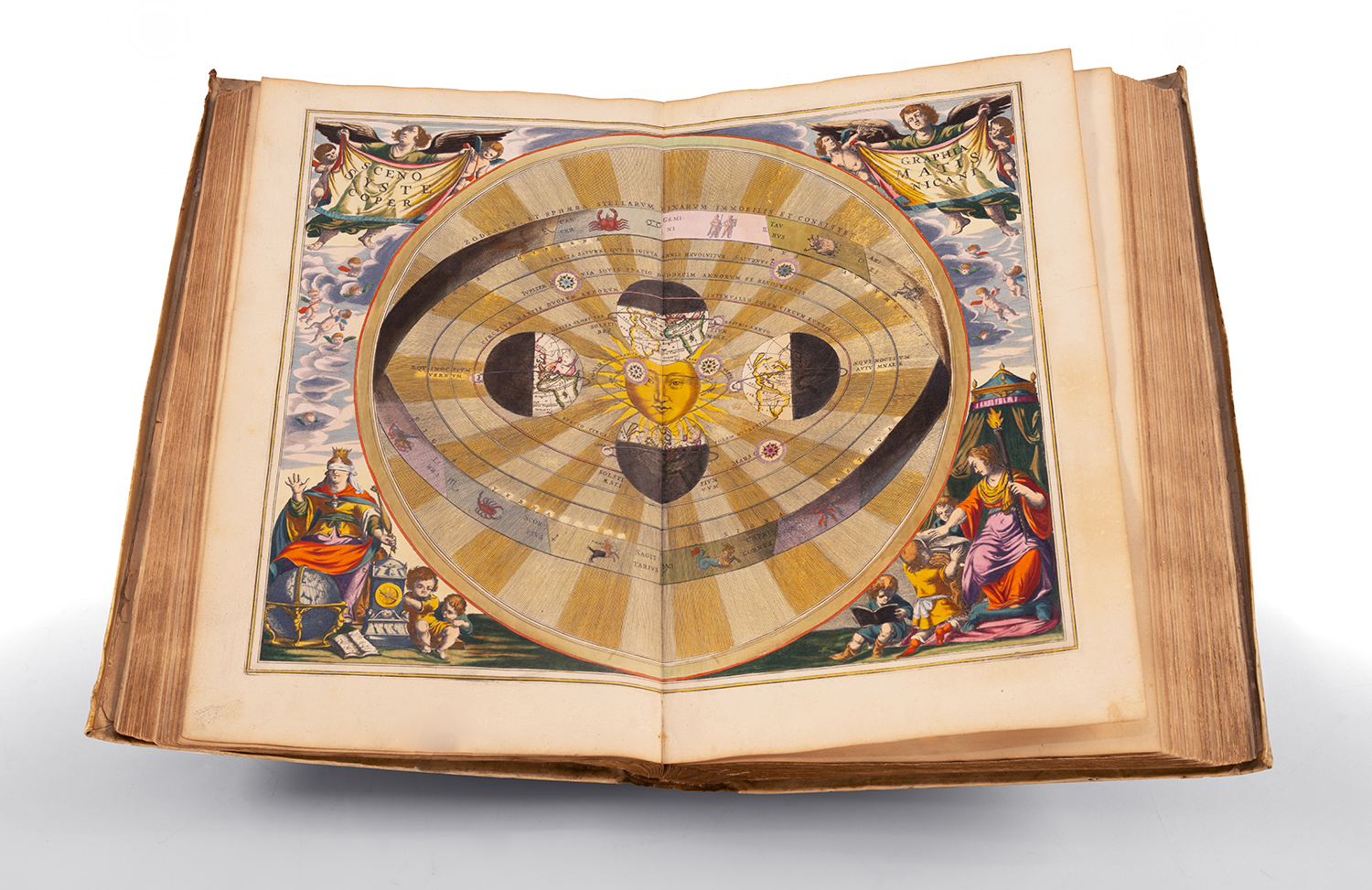 3. The New York International Antiquarian Book Fair Returns to the Park Avenue Armory
The annual New York International Antiquarian Book Fair is always an exciting time for collectors of historical tomes, maps, manuscripts, illustrations, and other printed ephemera. This year's event, the 63rd edition, will occupy the soaring drill hall of the Park Avenue Armory from April 27 to 30 with more than 200 exhibitors from 16 countries, including 11 booths from new participating dealers such as Capitol Hill Books, Edition Altera, and Kunsthandel Mitmannsgruber, among others. Prices for items range from $50 to millions, and this year's highlights include rare woodblock prints by Sol LeWitt, an artist book by John Cage, and illustrations by Queen Victoria. Another treasure, brought by Barry Lawrence Ruderman, is the first edition of one the most sought-after celestial atlases, Harmonia Macrocosmica, issued by Andreas Cellarius in Amsterdam in 1661. —Geoffrey Montes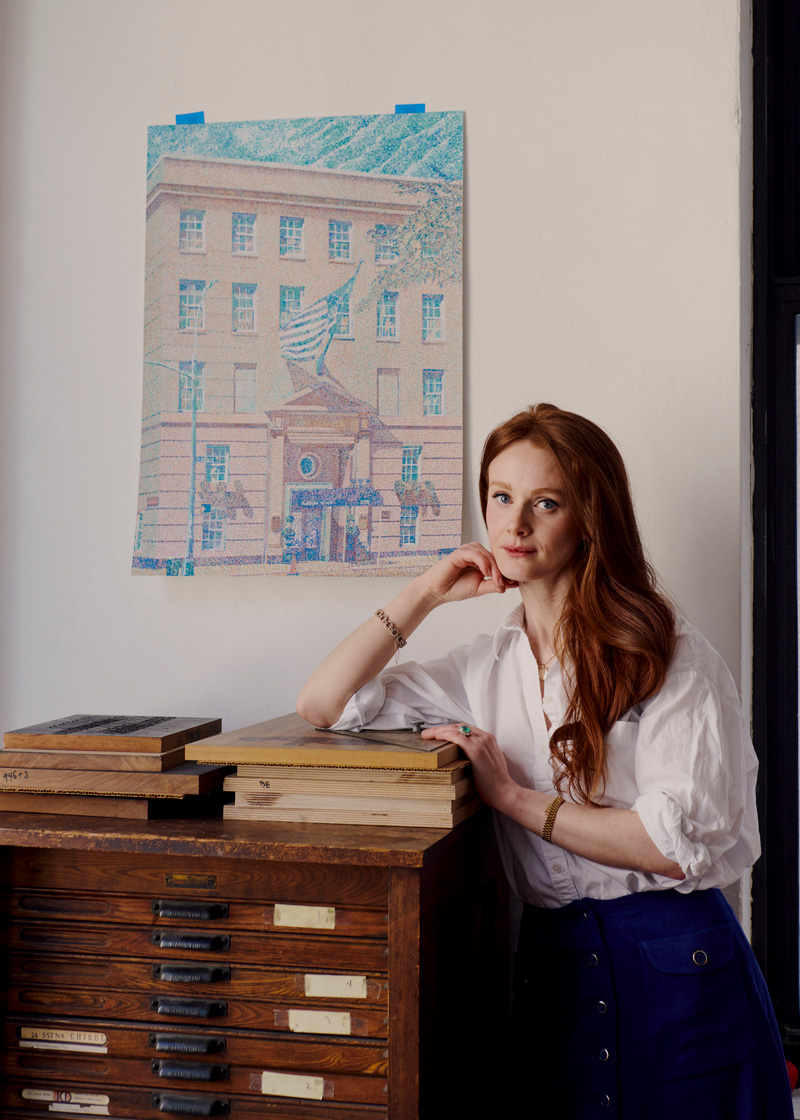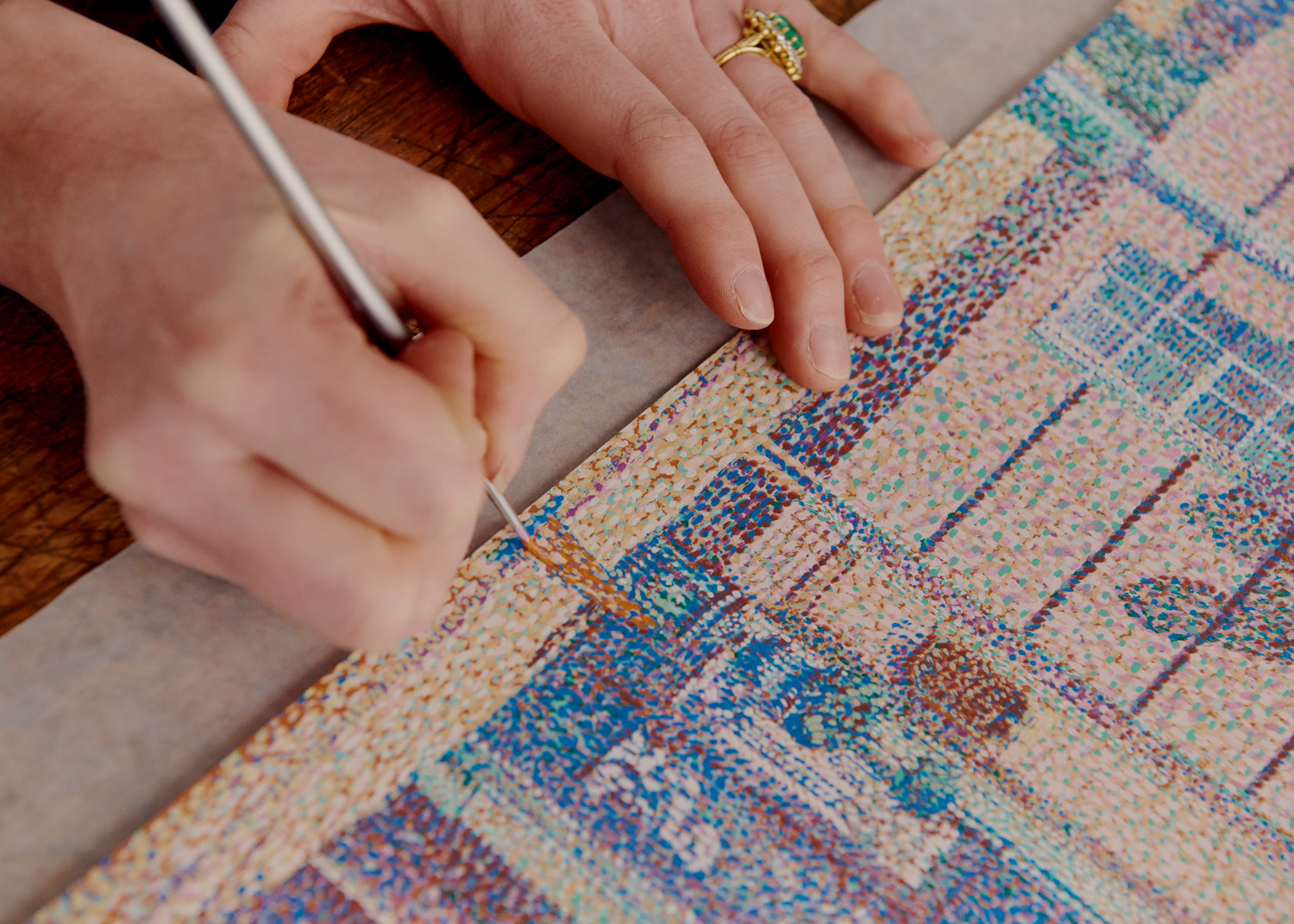 4. Cynthia Talmadge Launches New Print with Utopia Editions
Cynthia Talmadge has created her first limited-edition print with David Zwirner's fine art print publisher, Utopia Editions. One of Galerie Magazine's 2020 Emerging Artists, Talmadge is known for her meticulous pointillist technique and macabre subject matter. Her new 20-color screenprint with hand embellishments, 1076 Madison (2023), depicts New York's Frank E. Campbell funeral parlor, which has an over 120-year history of arranging funerals for luminaries to the likes of Jacqueline Kennedy Onassis, John Lennon, Heath Ledger, Biggie Smalls, and Gloria Vanderbilt. "The things I do want to come through are a certain oscillation between drama and melodrama, pathos and bathos, and something about the coexistence of real and performed emotional experience—the fact that none of these are mutually exclusive," notes Talmadge. The edition of 45 prints will be released this Friday, April 28. —Stefanie Li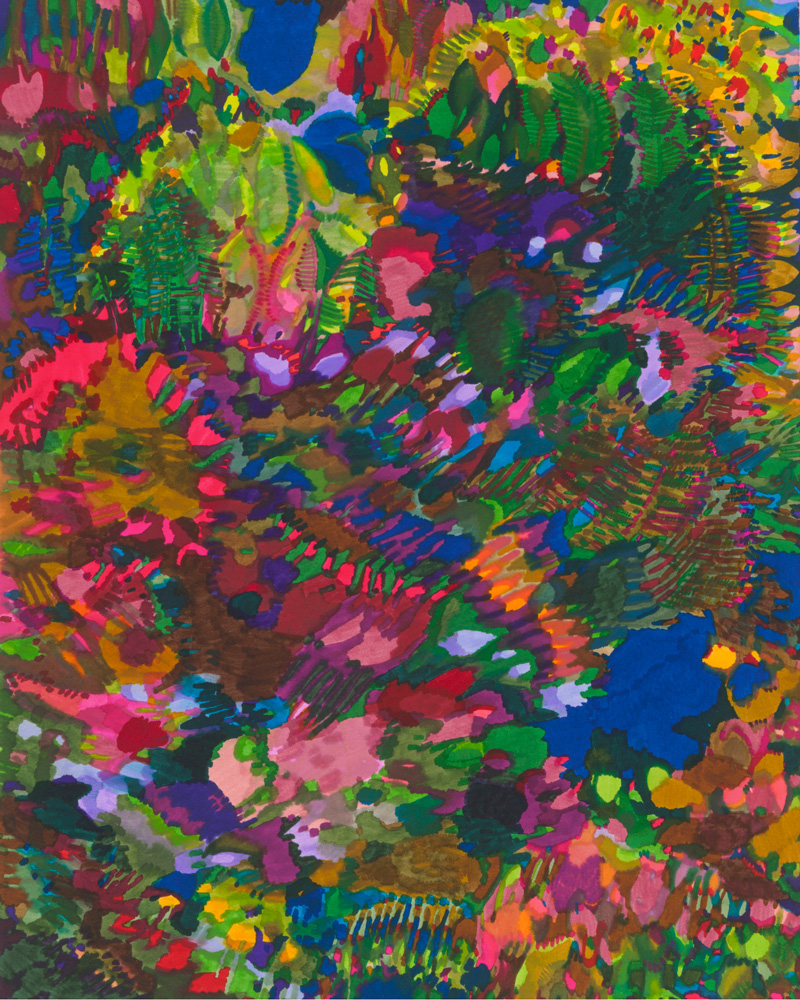 5. The Philadelphia Show Celebrates 61st Edition at the Philadelphia Museum of Art
The Philadelphia Show's 61st edition returns to the Philadelphia Museum of Art on Thursday. Run up the museum's famed Rocky Steps and directly into one of the nation's leading art and design fairs. Specializing in antiques, Americana, folk art, jewelry, and decorative arts, the Philadelphia Show welcomes more than 40 top dealers, among them A La Vieille Russie, Lillian Nassau, Olde Hope Antiques, and Kentshire. This year's program features specially themed guided tours each day and a treasure hunt that continues into the museum's Early American galleries. All proceeds will support the museum's education and outreach programs. — S.L.
6. Aerin Teams Up with Pamela Munson for Exclusive Collection of Minaudières
Just in time for spring, Aerin Lauder's luxury lifestyle brand Aerin has teamed up with straw accessories brand Pamela Munson for an exclusive collection of four minaudières, which perfectly meld the two worlds. Taking inspiration from both brands' shared love of flowers, Pamela Munson has created a series of handcrafted accessories and handbags that interpret Aerin's signature fragrances. Atop the handwoven straw material, carefully arranged flowers in greens, yellows, and bright pinks give each piece a special pop. The cheerful collection is available through both brands' websites. —Shelby Black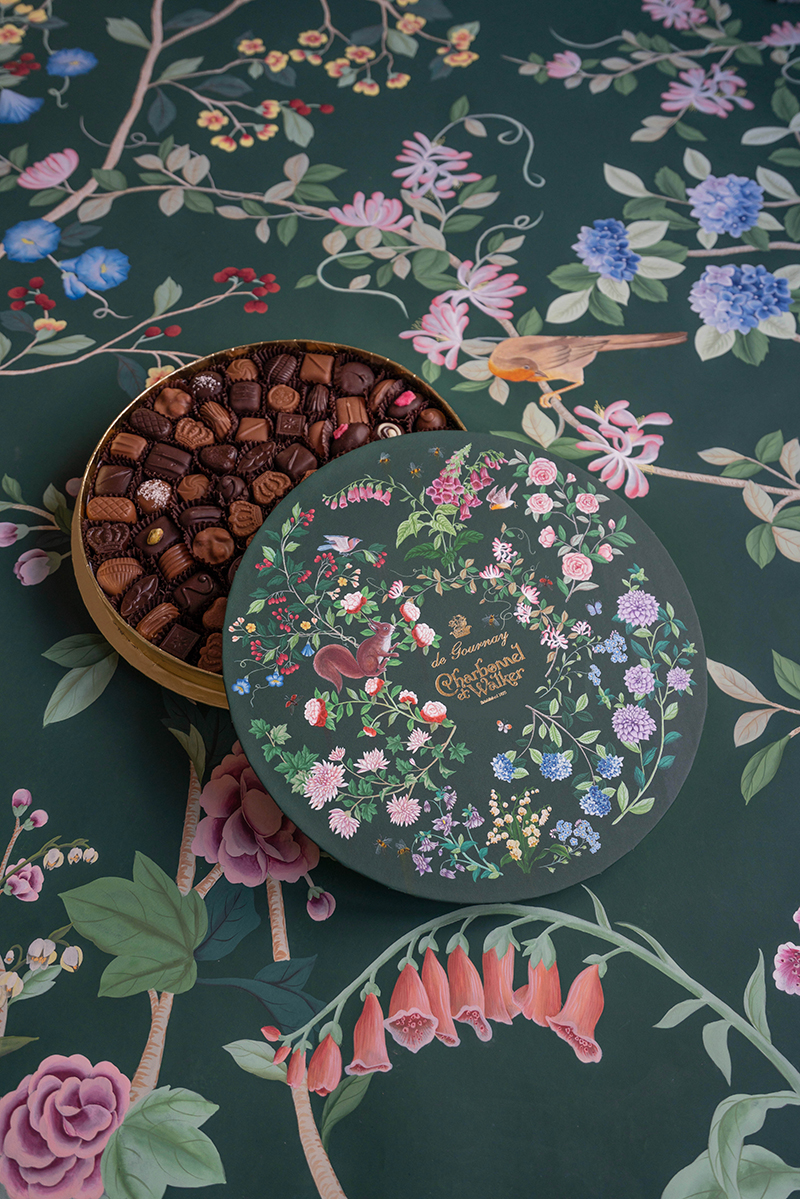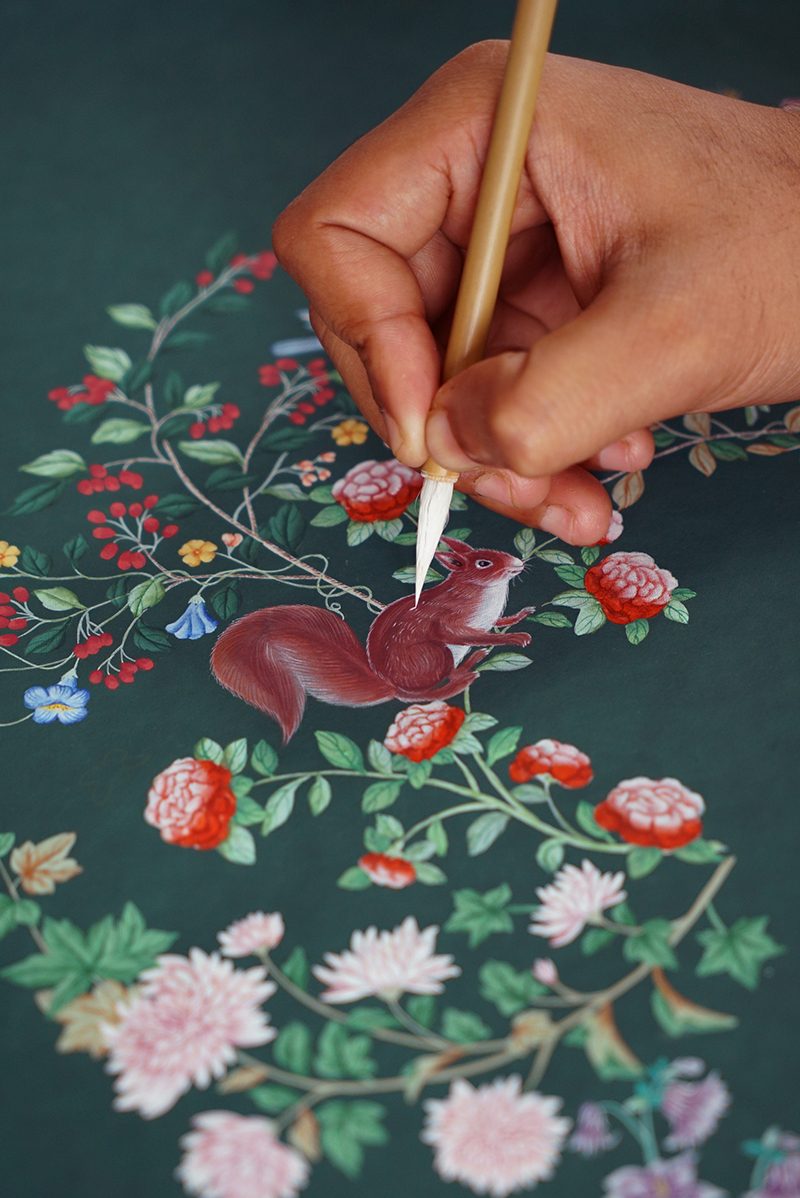 7. British Chocolatier Charbonnel et Walker and de Gournay Collaborate on Hand-Painted Boxes for the Coronation
Over its nearly 150 year history, Charbonnel et Walker has notched numerous ties to the royal family—its two female founders were introduced by Edward VII, then Prince of Wales; counted Princess Diana and Princess Margaret as fans; and been certified as one of the official chocolatiers to Her Majesty The Queen. Now, ahead of Britain's coronation of King Charles III on May 6, the esteemed chocolatier has partnered with bespoke wallpaper maker de Gournay to offer a truly remarkable collectible, limited to just 75 examples. Filled with a selection of fine milk and dark chocolates (including a number of crown-shaped morsels), the hand-painted Coronation Chocolate Boxes celebrate the flora and fauna of England, featuring butterflies, bees, and a red squirrel flittering amongst lily of the valley, foxglove, honeysuckle, and morning glory, among other regional blooms, rendered on pine-green silk. —Jill Sieracki
Next Post